In:
If you want the best price for a cruise, is it best to book a cruise many months in advance, or wait for a last minute deal?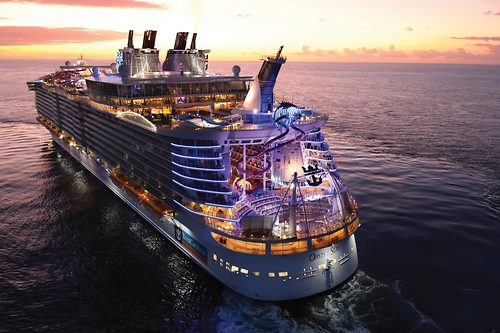 Booking too early and you might be paying too much, while waiting for the last minute may leave you without the ship or cabin you want. Here is the lowdown on what you need to know about when to book a cruise.
How early can you book a cruise?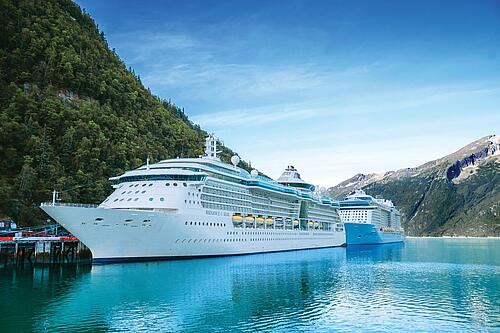 Royal Caribbean will open up its bookings as early as two years or more prior to the sail date.
Typically, they release new sailings for guests to book at regular periods during the year. There are new sailings released in November/December, and others in the Spring around March or April.
Once a sailing is open for booking, you may reserve a cabin at any point all the way until the week of the sailing.  Of course, capacity is limited and options will dwindle while prices rise over time.
A word on last minute deals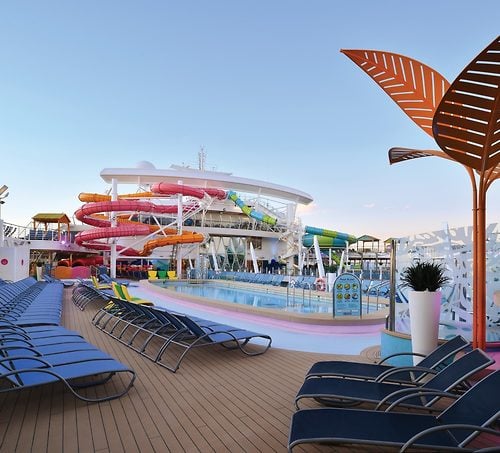 Waiting until the final weeks before a sailing to book a cruise has its benefits and drawbacks that you should be aware of before booking anything.
Booking a cruise at the last minute is like rolling the dice, with the hope a ship, itinerary and stateroom will be available at a cost you are comfortable with.  Moreover, because Royal Caribbean cruises have become more and more popular, last minute deals are fewer and fewer between.
Yes, there can be some decent prices for a cruise in the final six to eight weeks before a cruise sails, but they tend to be during slower times of the year, such as when school is in session or it is hurricane season.
If you are flying to a cruise, quite often any last minute cruise savings may be negated by high airfare prices.
I would be remiss if I did not mention there can, on occasion, be some great last minute prices.  Cruise prices can be volatile at times, and snagging a last minute deal is possible.  However, the risks associated with waiting to book at the last minute outweigh the chances of a great last minute deal for most families.
How far in advance should I book a cruise to get the best deal?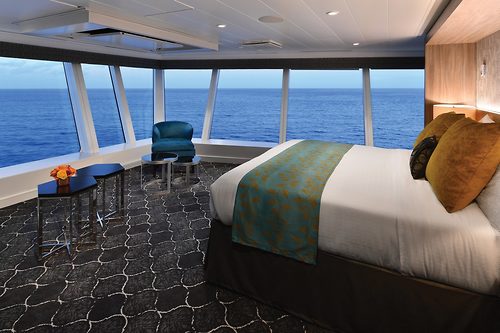 The key to getting the best price is to book your cruise as soon as you know you want to go on the sailing and lock in the cabin you prefer.
The ideal strategy for booking a Royal Caribbean cruise is if you live in a country where you can reprice your cruise up until final payment date. Residents of the United States, Canada and select other countries are able to contact Royal Caribbean if there is a price drop and take advantage of the lower price.
By booking 12, 18 or even 24 months in advance, you have the luxury of watching the price and making a price adjustment if there is a lower price offered. You can do this unlimited amount of times until the final payment date at 90 days prior to sailing. 
Booking a cruise one to two years in advance is not practical for many families, so a great time to book a cruise is between six and 12 months before sailing.
In addition to the lower prices, booking well in-advance of a cruise assures you of the ship and stateroom you want to reserve. Suites and some of the higher in-demand cabins are the first to be reserved, and waiting to book usually results in far fewer choices. Moreover, my observation is the price for a suite on Royal Caribbean tends to only go up over time at a greater rate than standard cabins.
Since booking many months in advance comes at the risk of guessing your own personal schedule and hoping for no surprises, I always recommend booking refundable cruise fare to avoid penalties if an unexpected reason to cancel a cruise occurs.
Is it cheaper to book a cruise through a travel agent?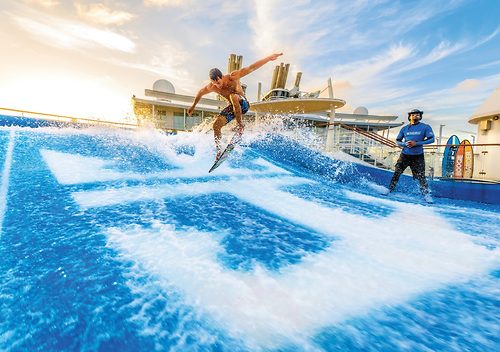 The short answer is, not always, but you should always book with a travel agent.
In the 21st century, it is not difficult to reserve a cruise for your family, but travel agents provide a great deal of service and expertise that goes beyond simply placing a reservation.
A good travel agent has knowledge of all the ways they can save you money on a cruise. There are a variety of discounts offered by the cruise line that are not often apparent to someone browsing Royal Caribbean's homepage. Moreover, travel agents can have access to group pricing and special promotions only available to their agency and partners.
Beyond saving money, a good travel agent is your advocate during the entire vacation, from booking to cruise and beyond.  If an issue arises, or a billing discrepancy occurs, having a travel agent is worth it every time because they are the ones dealing with the cruise line instead of you. 
Most importantly, a good travel agent should cost you absolutely nothing extra to use their services. The cruise line pays the travel agent a commission for their services, and the price is the same for you whether you use an agent or not. So you have nothing to lose and everything to gain by using a good travel agent.
There are many wonderful travel agents that specialize in Royal Caribbean.  If you have read other posts on the blog, you might be aware that I use MEI-Travel for booking all of my Royal Caribbean cruises, and I can personally attest that they are fantastic!