In:
Royal Caribbean cruises include entertainment, dining, and will take you to different ports, but are they truly all-inclusive?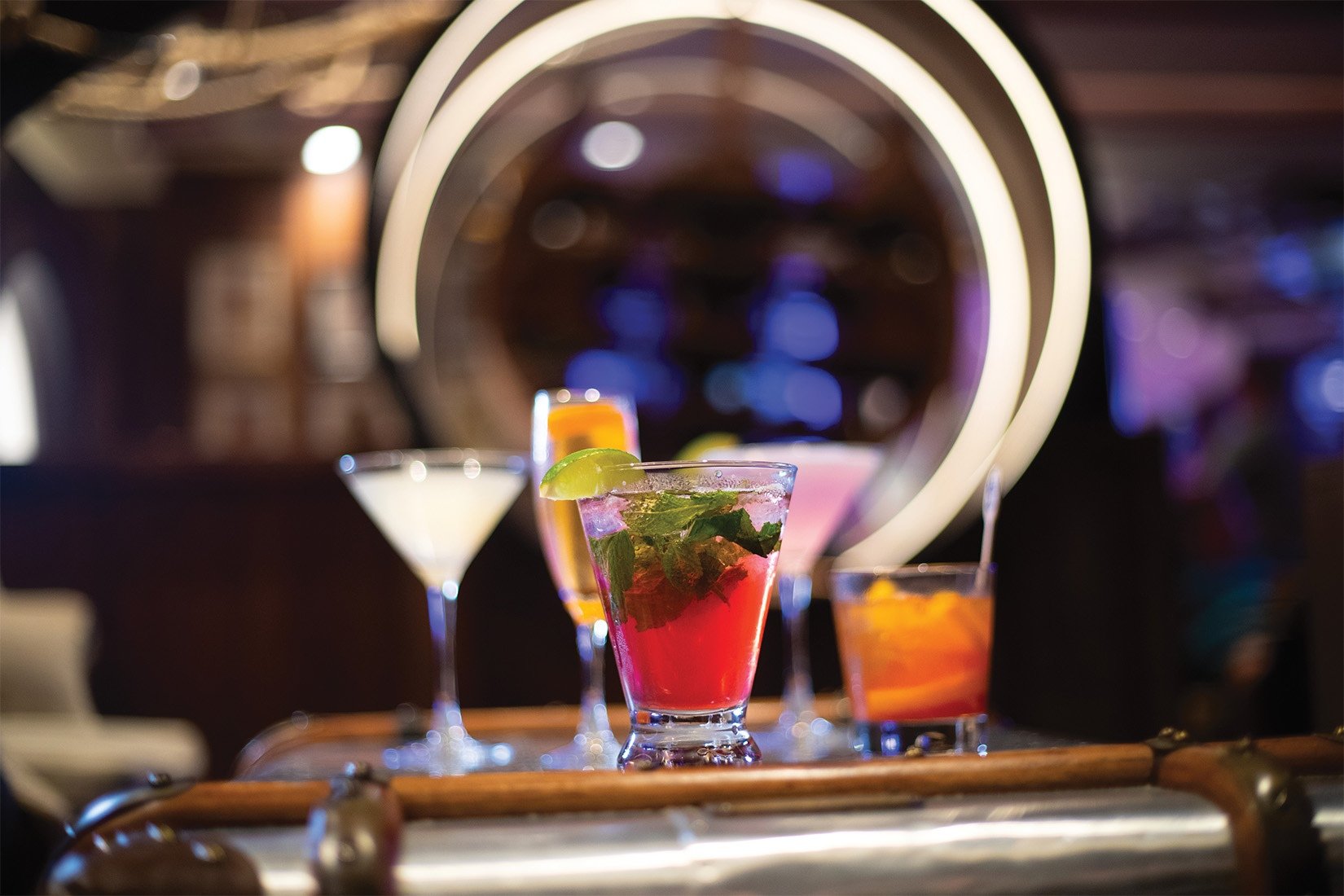 The idea of paying one price and then having your entire vacation taken care of is certainly appealing to a lot of people.
Alas, Royal Caribbean cruises are not all inclusive and have never been truly all-inclusive, but it does include a tremendous amount of value for what you pay. Royal Caribbean's pricing model has traditionally been to include a base experience, and allow guests to pay for add-ons they they want.
There are some luxury lines that are much closer to all-inclusive, but generally speaking, mass market cruise lines are rarely inclusive of everything.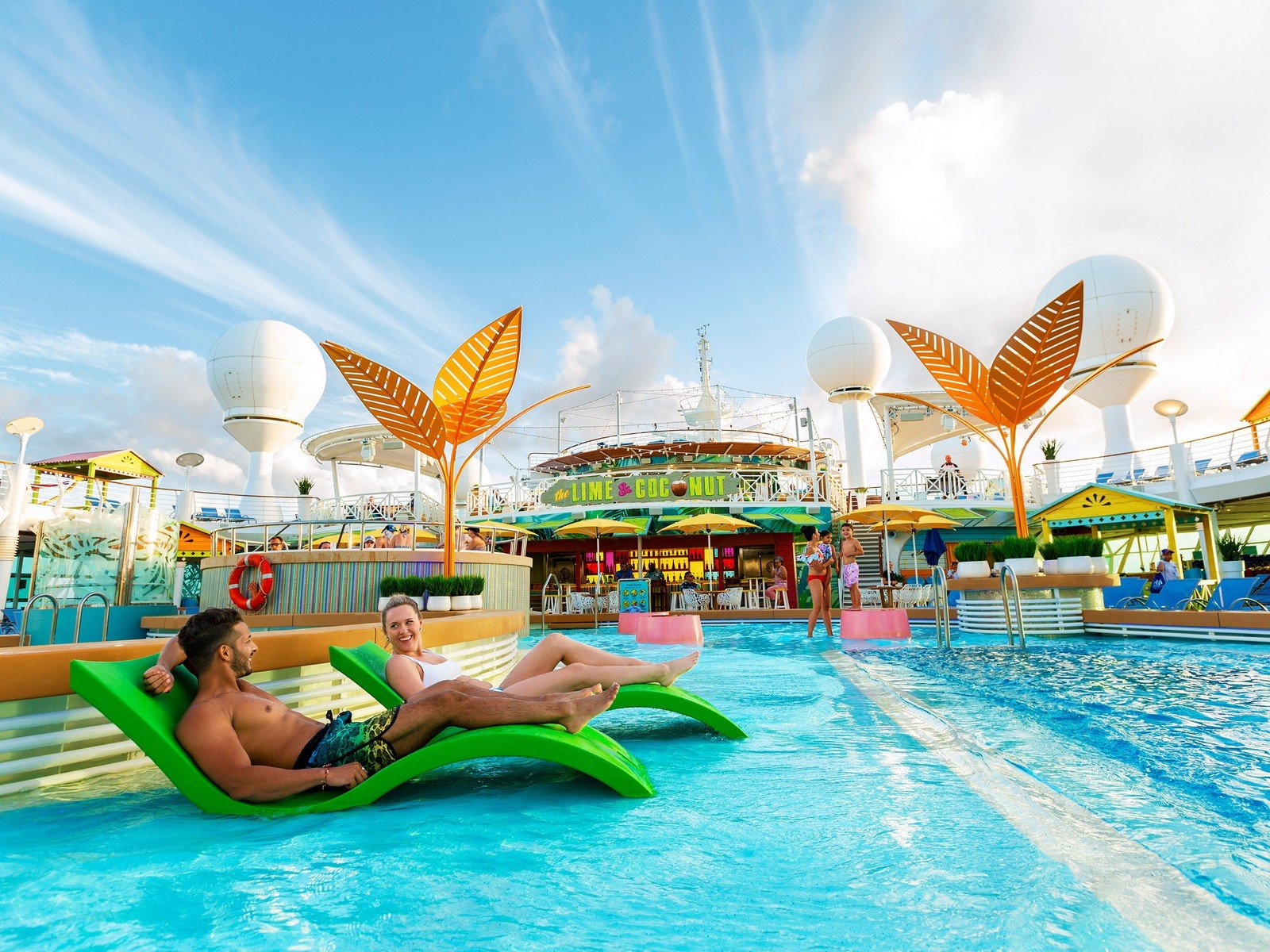 Part of the rationale for keeping the experience not inclusive of everything is it helps keep the entry price lower, as well as not include things people don't want and is part of the price.
Despite the fact they are not all-inclusive, a Royal Caribbean cruise still packs a lot to enjoy, including:
Your stateroom
Complimentary meal service throughout the cruise for all meals and snacks
Activities and things to do onboard the ship
Supervised programming for children and teens
Fitness center
Sports activities
Pools and outdoor amenities
Royal Caribbean's app
The exact list of what is included depends on your ship and stateroom you choose, but you can absolutely go on a cruise and never spend another penny on extras.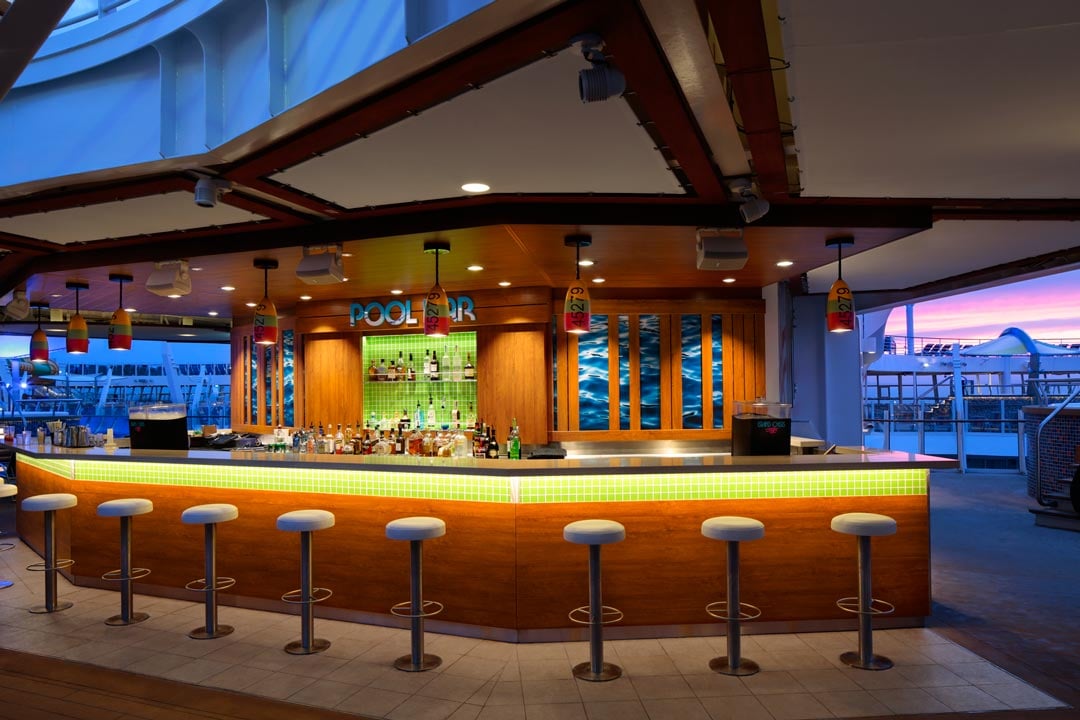 The reality is most people will opt to purchase some add-ons and extras that are not included with the cruise fare.  Here is what you can expect to find that will cost extra:
Gambling in the casino
Alcoholic beverages
Specialty coffees and teas
Soft drinks
Shore excursions
WiFi access
Arcade games
Spa services
Specialty restaurants
Souvenirs
Phone calls onboard
Medical attention
Star Class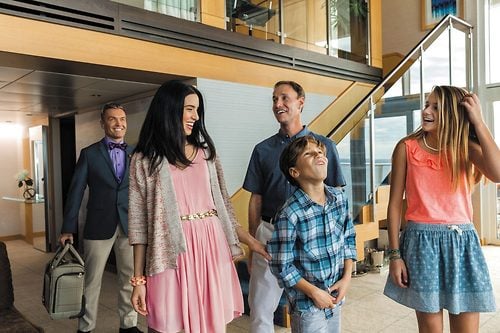 The closest thing Royal Caribbean has to all inclusive is for guests who stay in the most expensive suites on the newest ships.
Star Class suites on Oasis and Quantum Class ships include a lot of extras that would ordinarily cost extra, including beverages, specialty restaurants, wifi access and more.
Just like a traditional all inclusive resort, being in one of these suites does not include everything, as your gratuities, shore excursions, souvenirs and spa appoints still cost extra.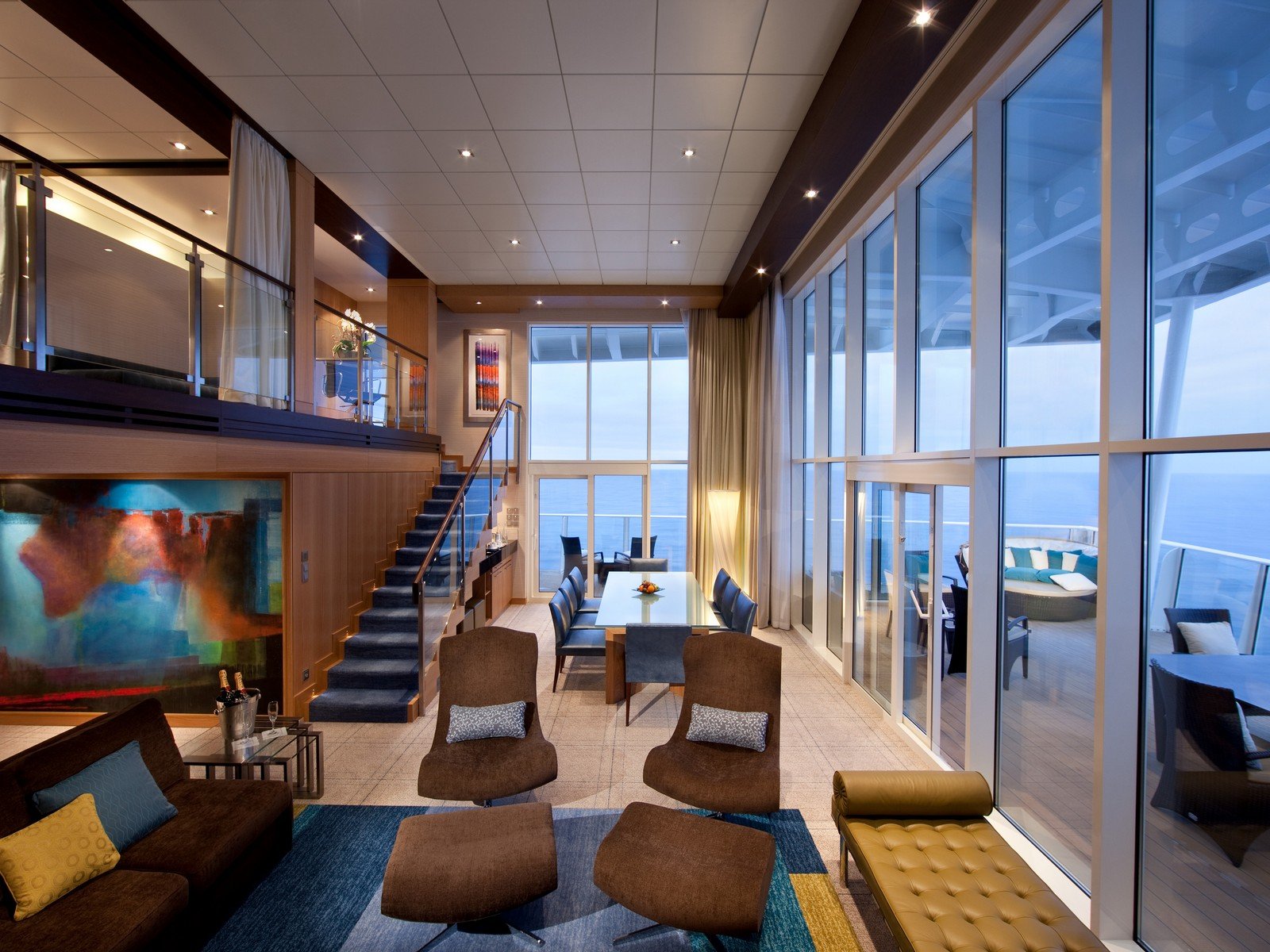 Of course, Star Class suites are not going to be an inexpensive option.
If your goal is to truly pay one price and have the most possible included with your cruise fare without buying extra add-ons, booking a Star Class suite is probably the closest you can get on Royal Caribbean.
Read more: What is Star Class?
How to make it all inclusive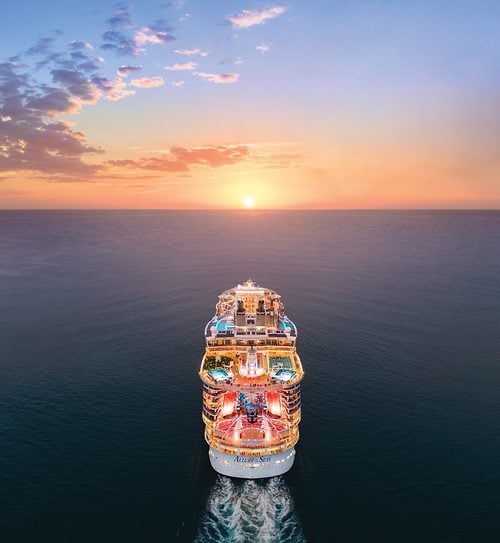 While there is no option to turn your cruise into an all-inclusive option, you can purchase certain packages to get a lot closer to it.
Royal Caribbean offers a variety of add-ons that you can pre-purchase before your cruise begins in order to leave less costs for once you are onboard the ship.
Some can be purchased on the ship as well, but the cruise line generally discounts these packages if you buy them before the sailing begins.
Gratuities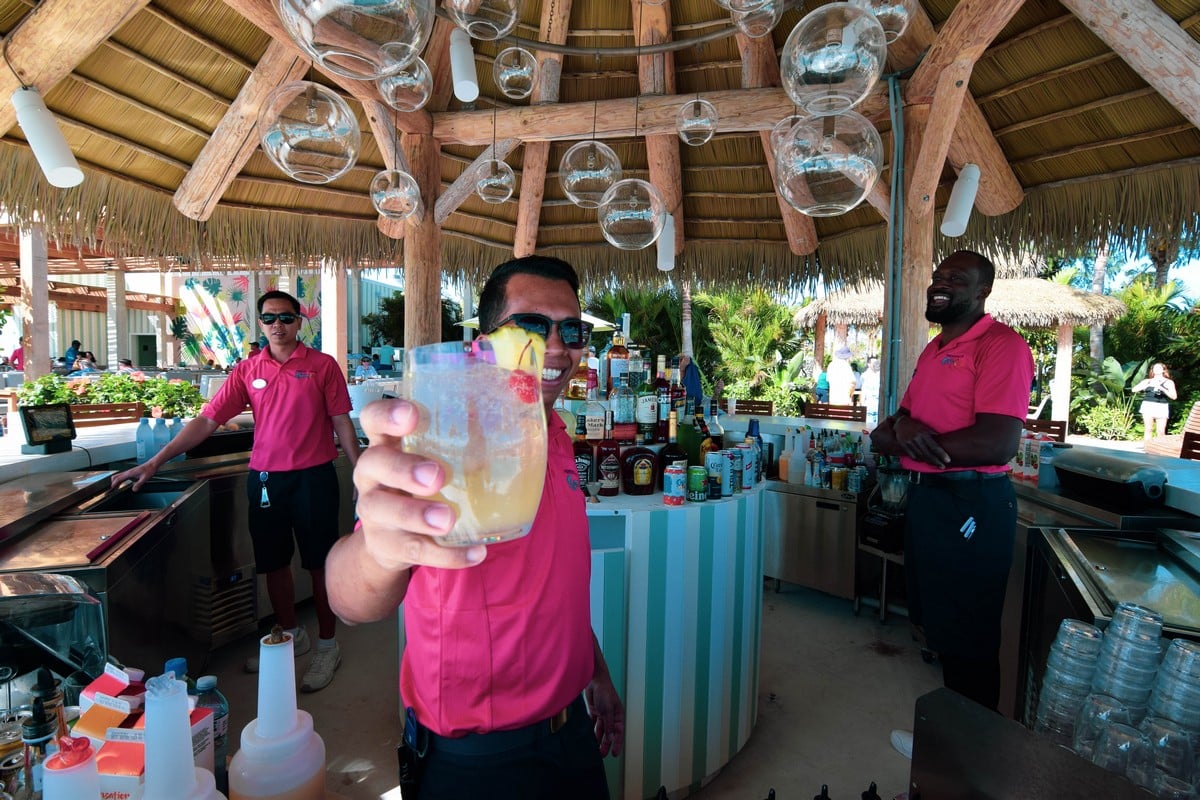 Gratuities cover the services provided by your stateroom attendant and dining room staff, and it is an obligatory charge that is normally accrued every day of the cruise and charged per person in your group.
You have the choice of pre-paying gratuities before the cruise, or paying it on the ship.
By having your travel agent pre-pay gratuities, you can take care of that cost before you set sail.
Read more: Should you prepay gratuities?
Drink Packages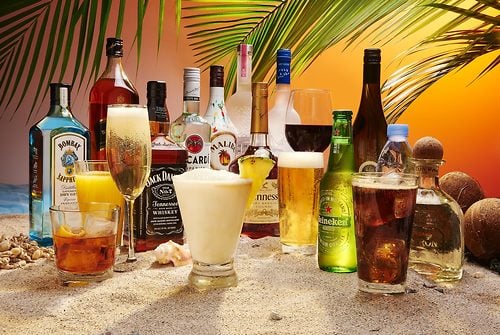 Your Royal Caribbean cruise includes some beverages, but if you want to enjoy beer, cocktails, sodas or lattes, you will have to pay for them as you go onboard.
Pay as you go is fine for an occasional drink here or there, but if you think you might consume more than one or two, or you simply want to enjoy unlimited beverages for a fixed price, then a Royal Caribbean drink package is for you.
Drink packages can be purchased before the cruise or once onboard, and include unlimited drinks for whichever package you buy.
Deluxe Beverage Package: Includes, beer, wine by the glass, cocktails, juices, soda, coffees, tea, bottled water.
Refreshment Package: Includes non-alcoholic beverages, juices, soda, coffees, tea, bottled water.
Classic Soda Package: Soft drinks only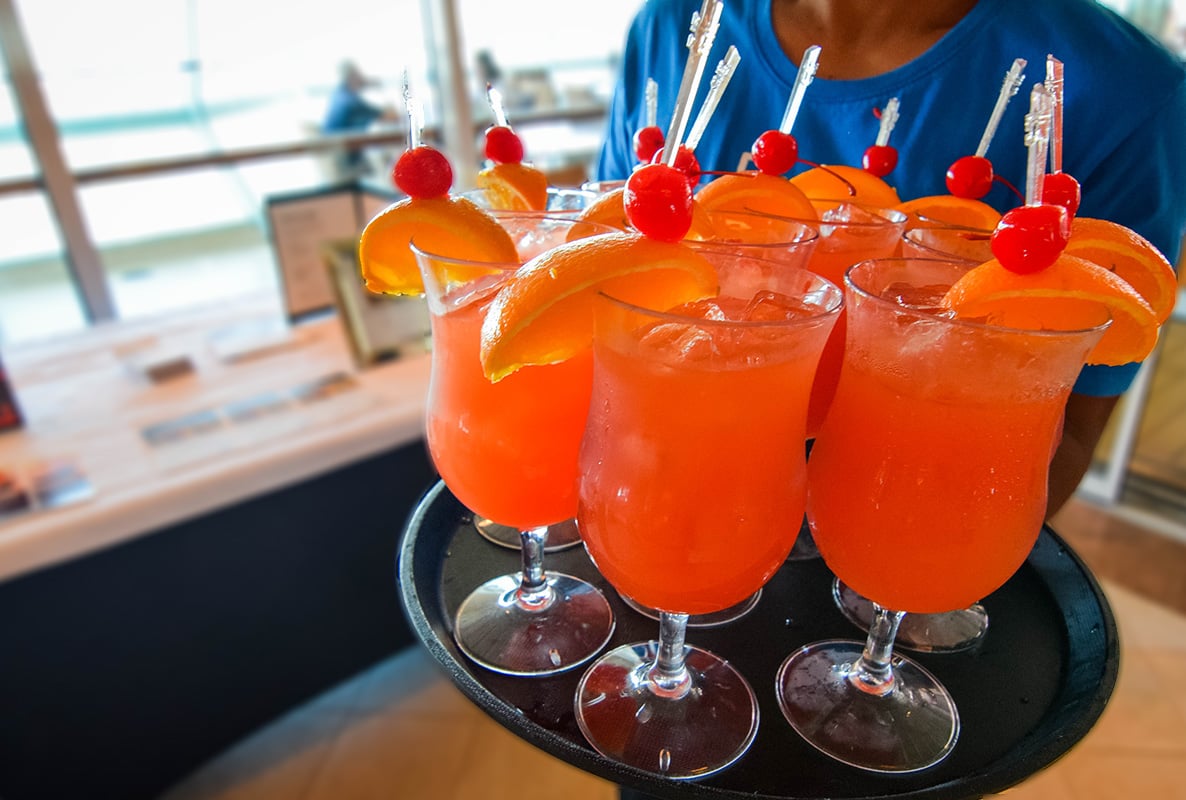 Beverage packages are extremely popular because they work as advertised: pay a flat cost and enjoy unlimited drinks (although there are a few exceptions to what the drink packages include).
If you do want to buy a drink package, be sure to buy it before the cruise to get a discount.
Read more: Is the drink package worth it on Royal Caribbean?
WiFi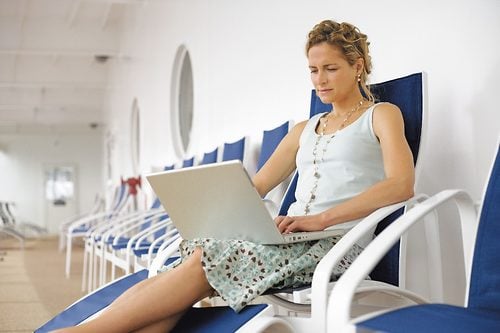 If you want internet access, you will have to pay for it while on your cruise ship.
Just like the drink package, there are unlimited wifi packages you can purchase for the duration of your sailing.
Internet packages are based on how many devices you want to use at one time. You can sign out and sign in with unlimited devices, but the package allows between 1 and 5 devices to be connected at the same time.
Read more: Is Royal Caribbean WiFi worth it?
Specialty dining
Specialty restaurants are very popular on Royal Caribbean, and you can either pre-book certain restaurants before your cruise or purchase a dining package.
The unlimited dining package would be the closest thing to get to all-inclusive, as it includes dinner every night and lunch on sea days in specialty restaurants.
The "catch" with any dining package is you must wait to make reservations until you are onboard.  As long as you make reservations on the first day, there is rarely an issue with getting a spot on any day of your cruise.
You could purchase individual restaurant reservations as well before the cruise in order to pre-pay that, but if you are going to eat at more than 2 specialty restaurants, a dining package makes more financial sense.
Read more: How to know if you should buy a Royal Caribbean dining package
Photos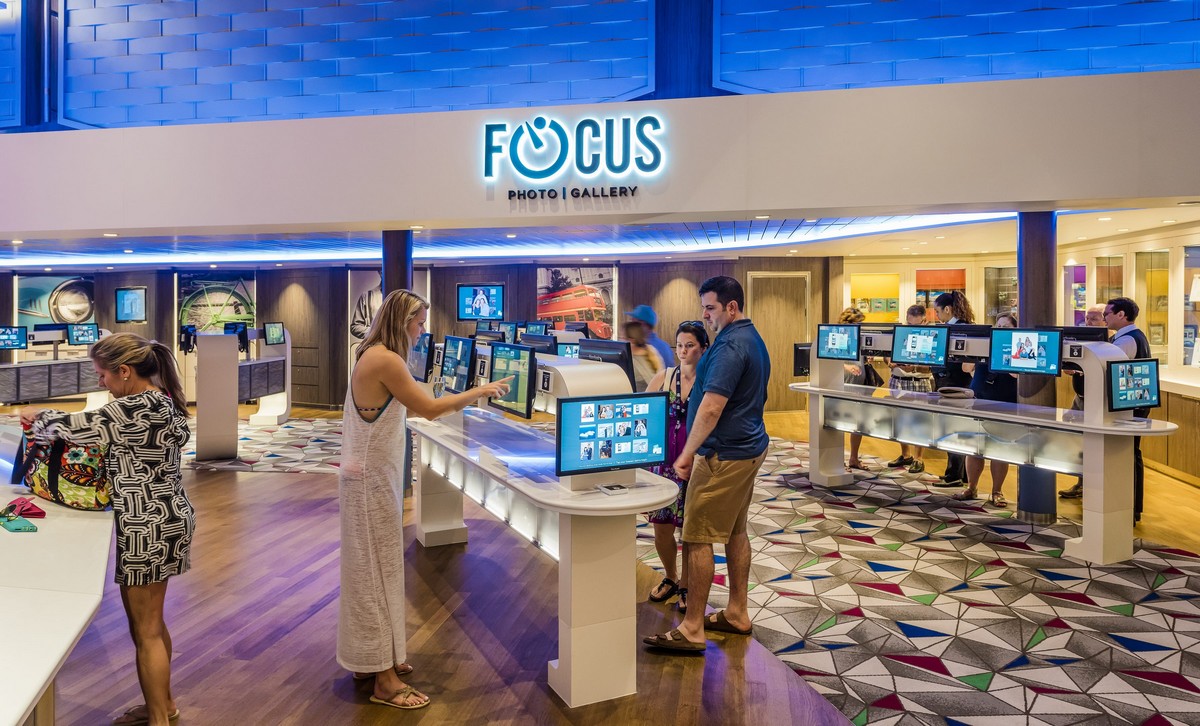 You will find many photo opportunties every day of your cruise, where ship photographers set up spots you and your family can pose for photos in front of backdrops or outdoors.
These photos will cost you extra, with each photo you want available for purchase in different sizes.
Royal Caribbean offers photo packages, including an unlimited photo package.