In:
When you need to get a hold of Royal Caribbean because you have a question or concern, knowing which way will get you an answer as fast as possible is important.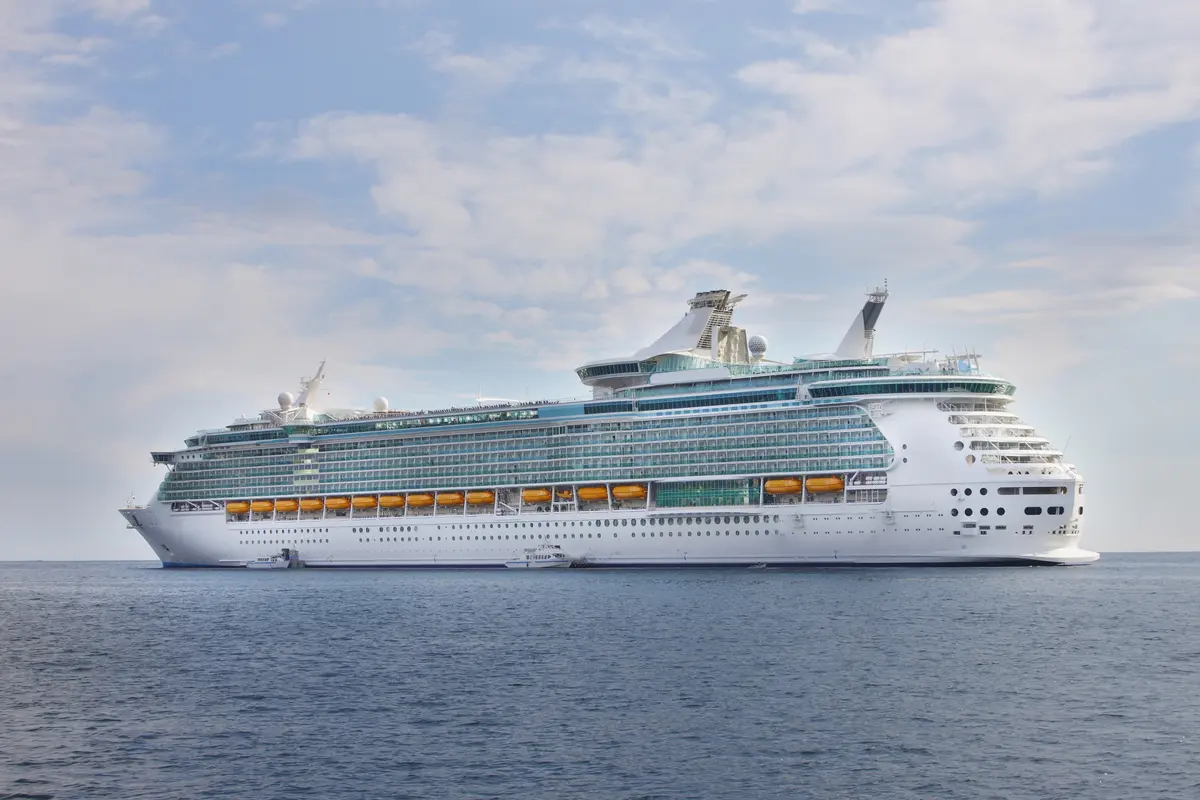 It's very common for people booked on a cruise to have an issue they want to raise with Royal Caribbean. Whether it's something simple like re-pricing a drink package, or altering the reservation, there seems to be a lot questions about where to turn first.
Royal Caribbean has many departments and means to get in contact with them, but they aren't all created equally. While I love cruising with Royal Caribbean, I've learned there are better ways to get assistance with an issue than others.
Knowing where to turn to when you have a nagging problem or time-sensitive issue can be frustrating if you aren't getting a response in a timely manner.
For anyone looking to get in touch with Royal Caribbean's customer service department, here are the best (and not so great) ways to get it done.
Call
Picking up the phone to contact Royal Caribbean customer service is probably the most obvious method, but it has its pros and cons.
Phone agents are available during the day time, but it's not a 24 hour operation, so if you try to call after hours, you'll have to wait until the next day.
Moreover, hold times on the phone can vary greatly. Sometimes there's barely a wait, while other times hold times can be over an hour.  This is especially true when there is something out of the ordinary occurring, such as a new cruise booking release, weather impact to existing cruises, etc.
Certainly a phone call is quite simple, but it's a bit of a guessing game how long you will have to wait until you get a hold of someone. Plus, Royal Caribbean has different phone numbers for reservations, excursions, groups, and more.  So you if you don't call the right department first, it may be more wasted time.
Still, calling Royal Caribbean on the phone is a good starting point.
The general Royal Caribbean customer service phone number is 1 (800) 256-6649.
If you are booking a new reservation, or need to modify a reservation you made directly with the cruise line, call 1 (866) 562-7625.
If you're going on a cruise the same day you're calling, the phone number is 1 (800) 256-6649 or (305) 539-4107 (Int'l)
If you already went on your cruise and have a question, you can call Post Cruise Assistance at 1 (800) 256-6649.
Social media
One of the best ways to get your concern routed efficiently is to contact Royal Caribbean on social media.
Royal Caribbean's Twitter and Facebook pages are quite responsive with getting you pointed in the right direction.
They may not directly address your concern, but often they inform whom to contact.  If your question is fairly rudimentary, they can also answer questions for you.
Contacting Royal Caribbean's social media for your questions is actually one of the best cruise hacks.
Use your travel agent
One of the best reasons to use a good travel agent is to get answers to tough questions or problems you run into with the cruise line.
Billing discrepancies, changes to your sailings, policy updates and more are usually in any good travel agent's wheel house.
First and foremost, the travel agent is the one that may need to sit on hold for an extended period of time to get the right answer.  Let them do it, while freeing you up to do something else.
Plus, travel agents have resources guests do not, including more leeway with certain policies.  While no travel agent can guarantee they can solve any problem, I'm constantly amazed how some agents are able to "bend" or get exemptions to Royal Caribbean policies, thanks in part to their years of experience and relationships with the cruise line.
When I have a question or problem, the first person I turn to is my travel agent for help and it saves me so much time.
Crown and Anchor phone number
Did you know Royal Caribbean has a dedicated phone number exclusively for Crown and Anchor members?
If you've cruised at least once with Royal Caribbean, you're eligible to use this phone number and I've found on average the hold times to be less for this line.
It's a benefit you receive as a loyal cruiser, so you may as well take advantage of it before trying the main phone numbers.
The Crown and Anchor phone number is 1 (800) 526-9723.
Email the CEO
This customer service hack is becoming more well-known as a way to get help when you have a concern, and that's to email Royal Caribbean International President and CEO Michael Bayley.
It's quite clear his (public) email is monitored by a team of employees, so you probably aren't reaching Mr. Bayley.  However, the results speak for themselves.
Time and time again, I see anecdotal evidence from Royal Caribbean Blog readers who reach out to Mr. Bayley via email and get a prompt response. This is especially true for complicated issues related to a personal experience on a ship.
The other methods of contacting Royal Caribbean customer support will be sufficient for most issues, but for escalating a problem, emailing the CEO might work for you.
Michael Bayley's email is [email protected].
Don't email
In my opinion, don't both emailing Royal Caribbean with a problem, change, or concern.
I hear from so many cruisers who complain they emailed the cruise line to get an answer and haven't heard back, and that tells me emailing is not as efficient as the other ways outlined in this article.
Royal Caribbean has various email addresses it provides for many different facets of the business, as well as regions of the world:
Contacting Royal Caribbean customer service via your travel agent or social media is a much better idea.
Don't post on forums
If there's one waste of time in trying to get customer service, it's posting a lengthy message about your problem with the cruise line on a forum or message board.
Whether you try posting your problem that you want rectified on our Royal Caribbean message boards, or a Facebook group, or some other unofficial and unrelated website, you won't get a response from the cruise line.
Some people do this because they believe Royal Caribbean monitors certain sites. While this may be true, that doesn't mean they reach out to customers on unofficial sites to help them with their problem.
If you want to vent, that's fine, but if you want a response, go directly to the cruise line and not a forum post.