In:
World cruises are the ultimate bucket list item for many dedicated cruisers. You're not alone if you've dreamed of sailing the world, taking in each world wonder from the balcony of your stateroom. Unfortunately, these cruises are typically very expensive and require months of being away from home.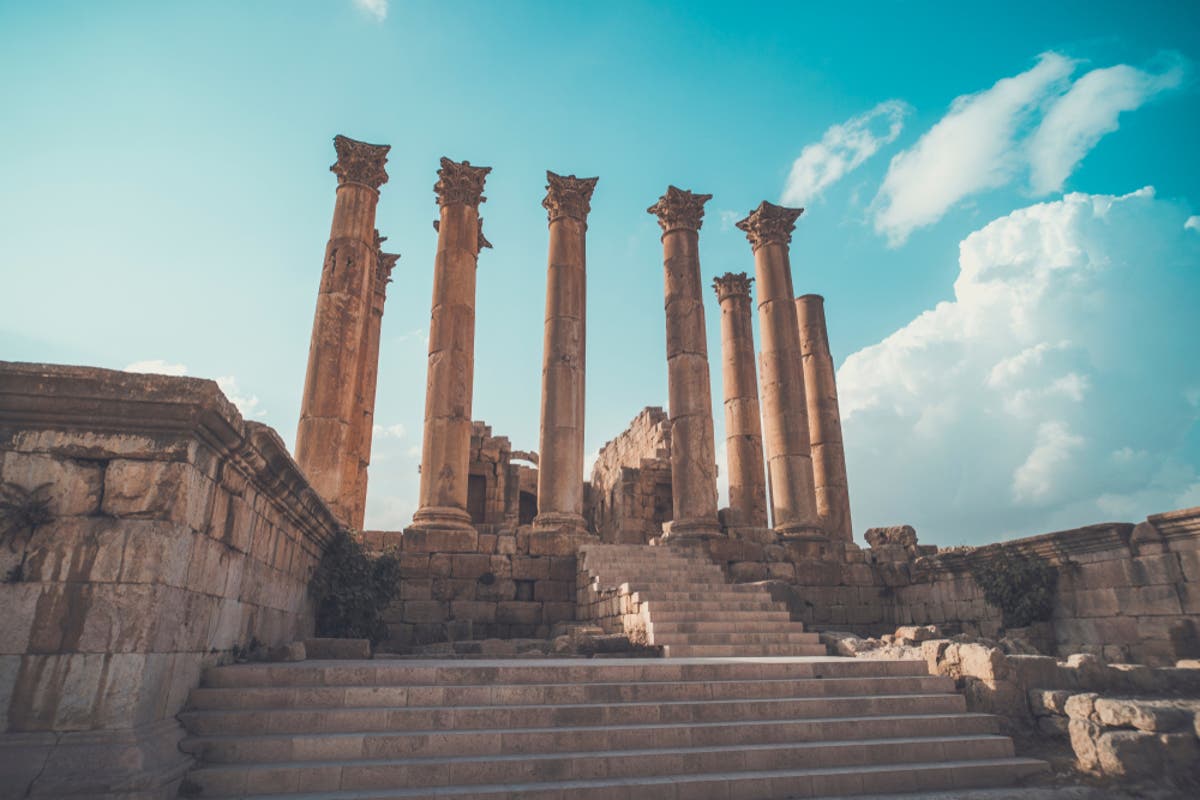 In a surprise announcement, Royal Caribbean released a 274 day world cruise with an outstanding lineup of ports for 2023. If time and money were unlimited, you'd be seeing me on that itinerary in a heartbeat! Sadly, I doubt my boss would approve that much time away from work. Not to mention, our dogs would miss us terribly.
Maybe you aren't able to spend that much time away from your home or family. Perhaps you simply cannot afford to sail around the world on a voyage like this. But, fear not! You can still visit plenty of world wonders on shorter (and cheaper!) cruises. 
Some of the world's most historic and famous monuments can be visited on a cruise. For example, Eastern Mediterranean itineraries often stop at historic cities in Italy, Greece and Turkey, making it super easy to visit multiple famous monuments.  
Below is a list of world wonders you can visit on your next cruise. If you didn't know, there are multiple categories of world wonders, including the new world, ancient world, medieval world, modern world, industrial world, etc. So many places to see!
From the 7 New Wonders of the World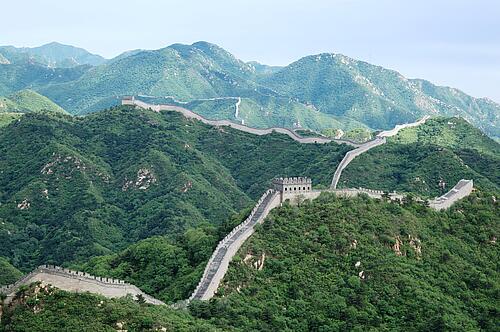 The Great Wall of China (Tianjin, China)

Petra, Jordan (Abaqa, Jordan)

Colosseum (Civitavecchia, Italy)

Chichen Itza (Cozumel, Mexico)
Cozumel is a common port for Caribbean cruises, making this an easy visit if you are cruising from the United States. I've been to Cozumel more times than I can count, but still haven't made the trip to Chichen Itza. Adding it to my list currently!
Ships sailing Cozumel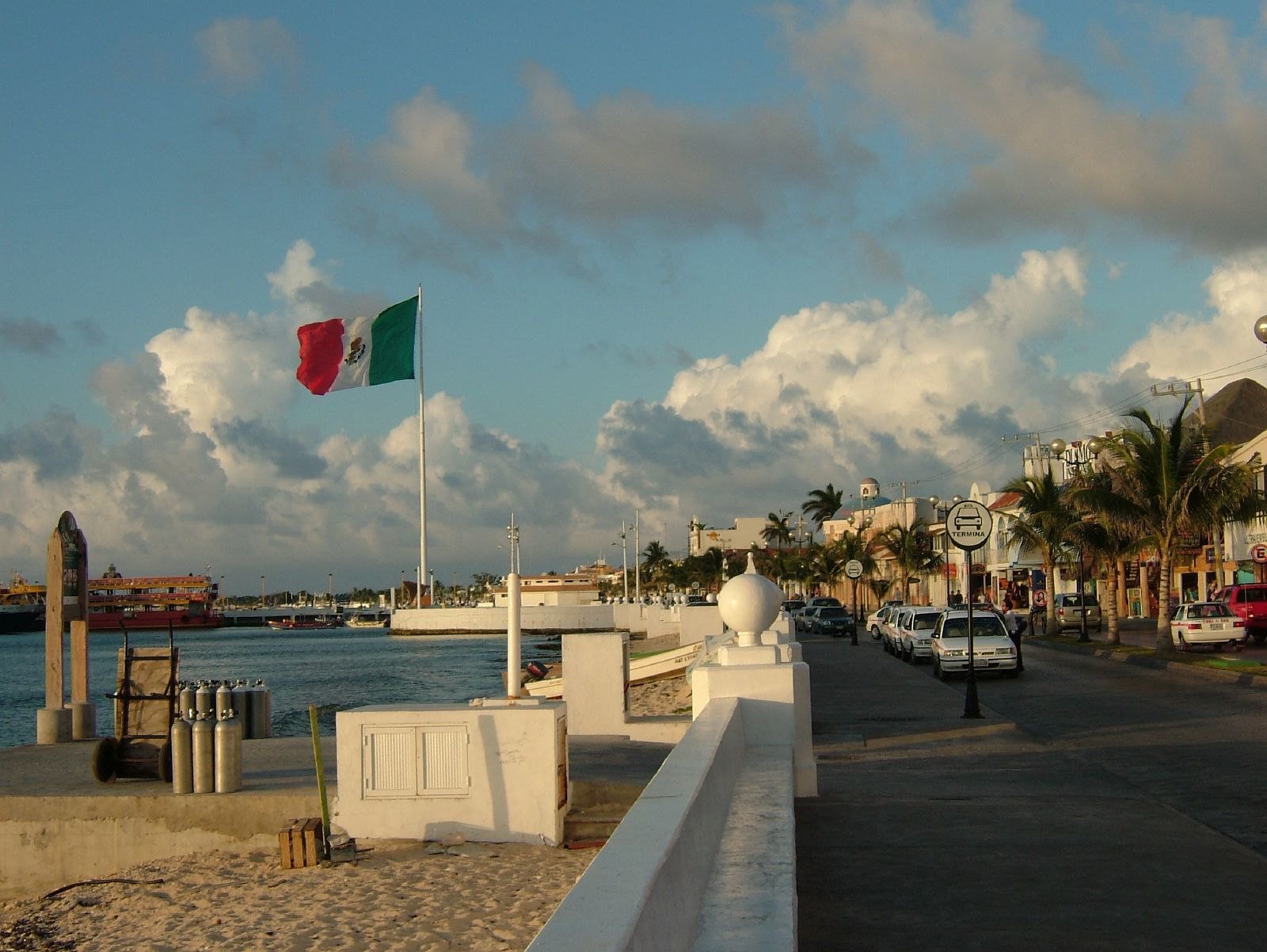 Adventure of the Seas - 5 and 4 night sailings to Cozumel and Costa Maya, Mexico. November 2021 - March 2022 from Galveston, TX
Allure of the Seas - 6 night sailing to Cozumel, Puerto Costa Maya and Perfect Day at CocoCay. April 2021 to September 2021 from Fort Lauderdale, FL. 
Over in Europe, cruises to Italy almost always include a stop in Civitavecchia, which is a port city located an hour outside of Rome. No excursion to Rome is complete without a stop at the Colosseum in the heart of the city! 
Itineraries to Jordan are less common, but Royal Caribbean has featured this port a few times on Middle Eastern or Suez Canal cruises.
Ships sailing to Europe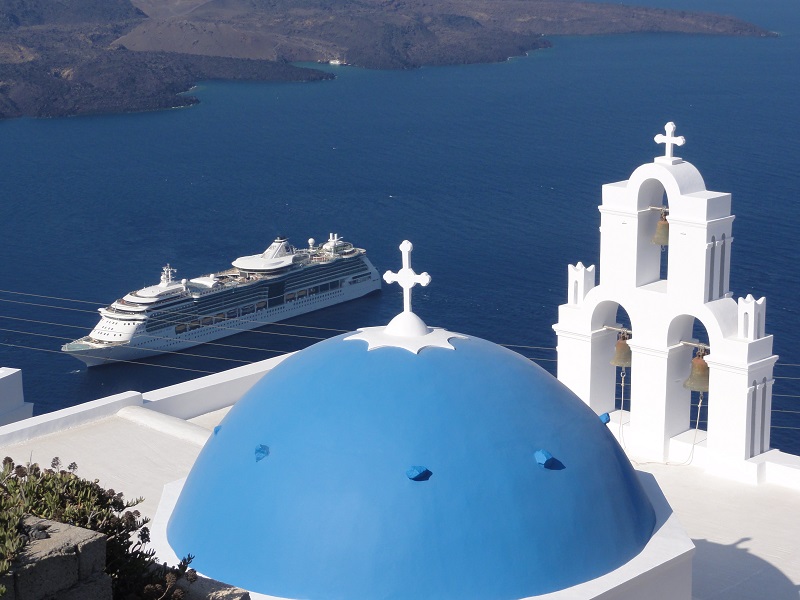 Vision of the Seas - 8 night Western Mediterranean to Rome, Nice, Sicily and Portofino. June 2022 to October 2022 from Barcelona, Spain.
Rhapsody of the Seas - 7 night Greek Isles cruise to Cyprus and Greece. August 2022 to September 2022 from Haifa, Israel. 
Brilliance of the Seas- 6 night Italy and Adriatic Sea cruise to Croatia, Italy and Montenegro. October 2022 from Venice (Ravenna), Italy.
Finally, Tianjin in China is a common stop and departure port for Royal Caribbean's Asian cruises. The city is conveniently located 2 hours from Beijing and the famous, historic Great Wall of China. Add this one to your bucket list!
Ships sailing to China
Spectrum of the Seas - 7 and 8 night Best of Japan sailings to Nagasaki, Osaka and Kyoto. September and May 2022 from Tianjin (Beijing), China. 
From the 7 Wonders of the Ancient World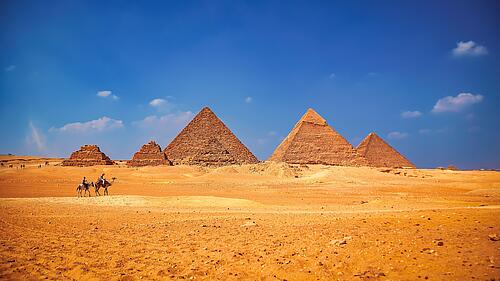 The Parthenon (Athens, Greece)

Great Pyramid of Giza (Cairo, Egypt) 

Colossus of Rhodes (Rhodes, Greece)

Status of Zeus (Olympia, Greece)

Temple of Artemis (Ephesus, Turkey)
If you're new to traveling and want to see as much ancient history as possible, a Greek Islands cruise is your best bet. You'll be able to see 3 of these world wonders in Athens, Rhodes and Olympia. 
Cruises in the Eastern Mediterranean, including Holy Land and Greek Isles, often include a stop at Turkey's port city of Ephesus. This is a great stop packed with centuries of history.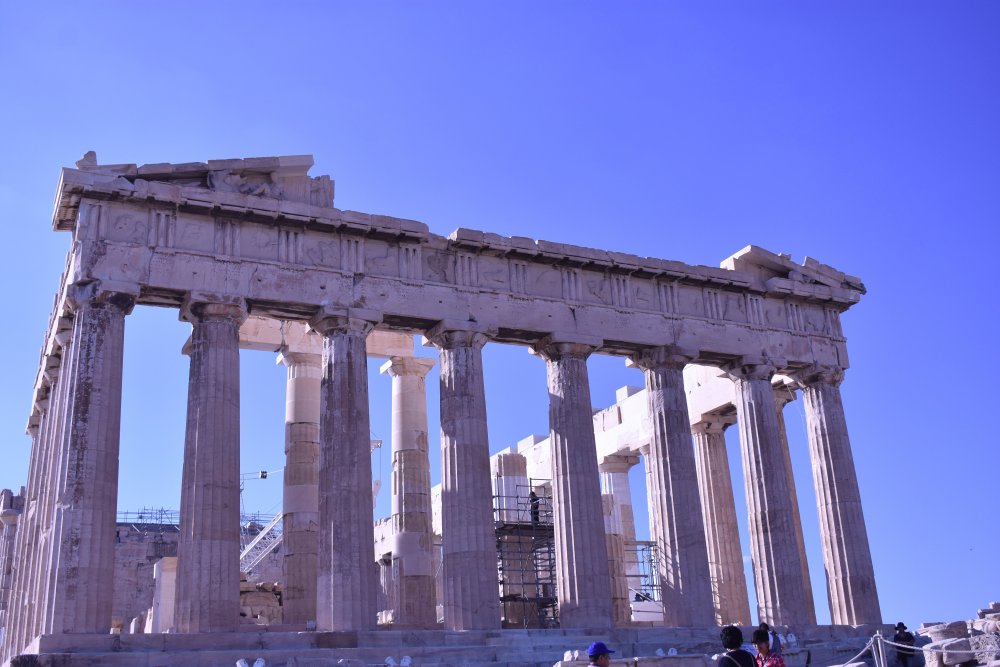 If you're hoping to see the Great Pyramid of Giza, you'll want to look for cruises that stop in Cairo. This is a less common stop in recent years for Royal Caribbean, but hopefully will make its return to itineraries in the Mediterranean. 
Ships sailing to Greece and Turkey
Jewel of the Seas - 9 night sailing to Italy, Greece and Turkey in September 2022. Sailing from Barcelona, Spain. 
Odyssey of the Seas - 9 night Greek Isles sailing to Italy, Greece and Turkey in May 2022 and September 2022. Sailing from Rome, Italy. 
The 7 Wonders of the Medieval World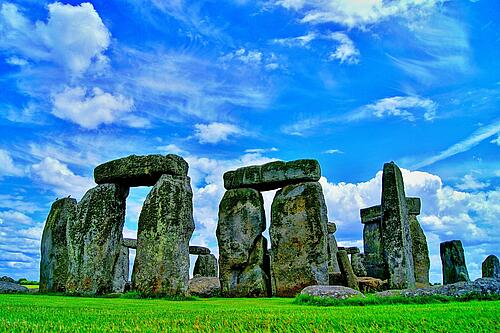 Stonehenge (Southampton, UK)

Hagia Sophia (Istanbul, Turkey)

Leaning Tower of Pisa (Livorno, Italy)
These 3 wonders of the medieval world can be found in Europe as well. Stonehenge is a common excursion for ships docked in Southampton, which is a port located 1.5 hours from London.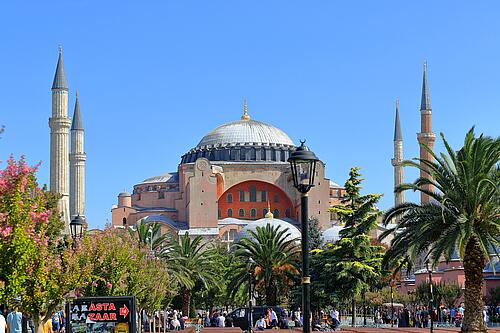 To visit the Leaning Tower of Pisa in Italy, your ship will dock at Livorno, which is conveniently located to both Florence and Pisa. Very doable to visit both cities in one day! 
Hagia Sophia in Istanbul is one of the most popular mosques in the world. No stop to Isanbul is complete unless you visit this famous medieval wonder. 
Ships sailing to UK and Italy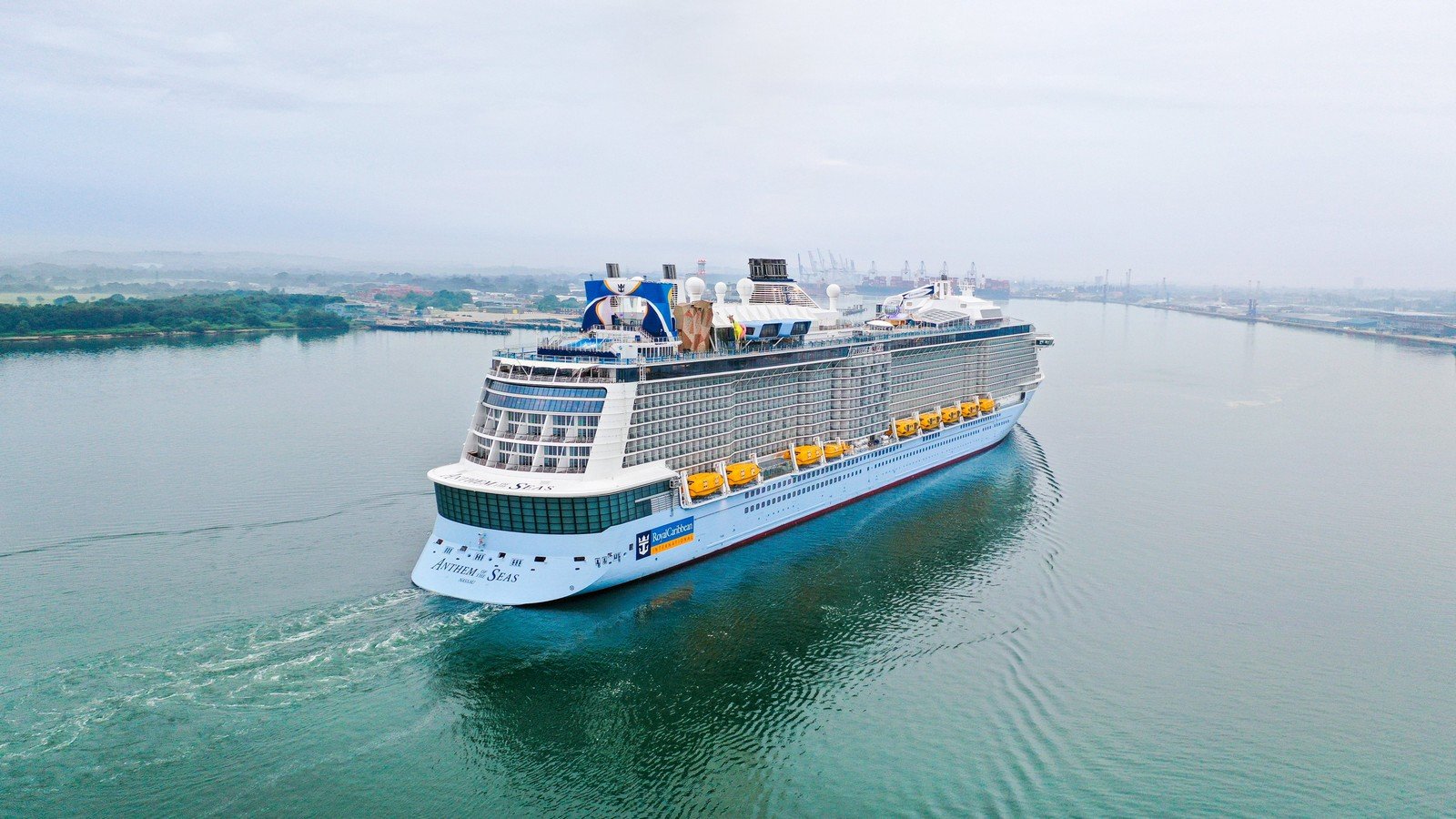 Anthem of the Seas - 7 night France and Spain cruise from Southampton, England from May 2022 to September 2022. 
Rhapsody of the Seas - 7 night Western Mediterranean cruise from Venice, Italy to Barcelona, Spain with stops in Rome, Cannes, Livorno (Pisa) and Sicily in June 2022. 
From the 7 Wonders of the Modern World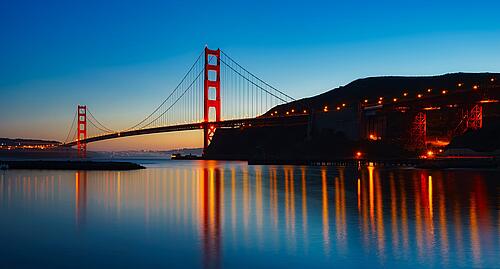 The Golden Gate Bridge (San Francisco, California)

Empire State Building (New York City, New York)

Zuiderzee Works (Amsterdam, Netherlands)

Panama Canal (Panama)
Two of these modern world wonders can be found in the United States - one on each coast. Itineraries to the Pacific Northwest will typically include a stop in San Francisco where you can see the famous Golden Gate Bridge. 
New York is also a popular departure port on the east coast, where you'll be able to see the Empire State Building.
Ships sailing from East Coast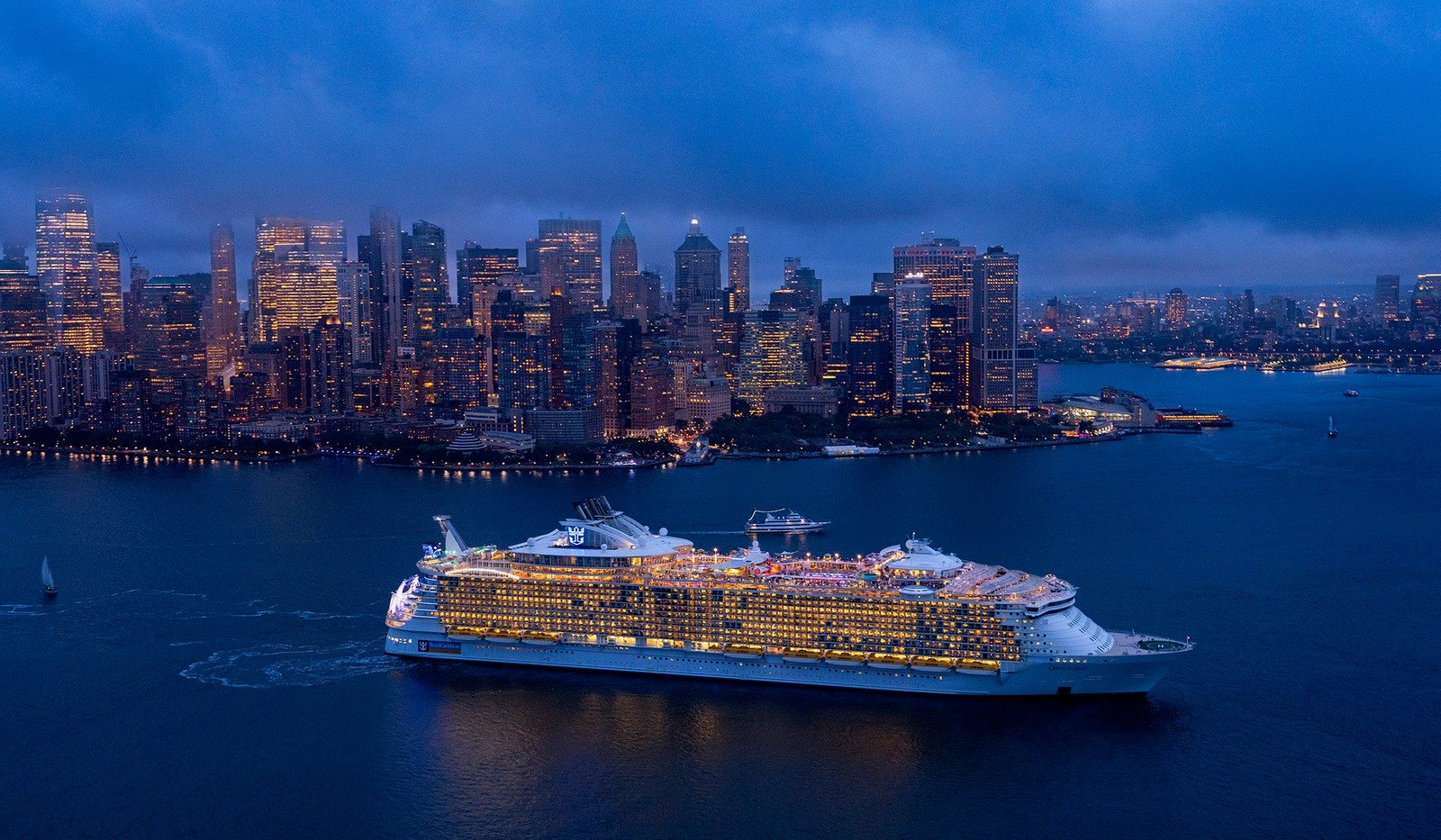 Oasis of the Seas - 9 night Eastern Caribbean from Cape Liberty, New Jersey to Labadee, Puerto Rico and St. Maarten in August 2022. 
Adventure of the Seas - 9 night Canada and New England Cruise from Cape Liberty, New Jersey from September 2022 to October 2022. 
Ships sailing from West Coast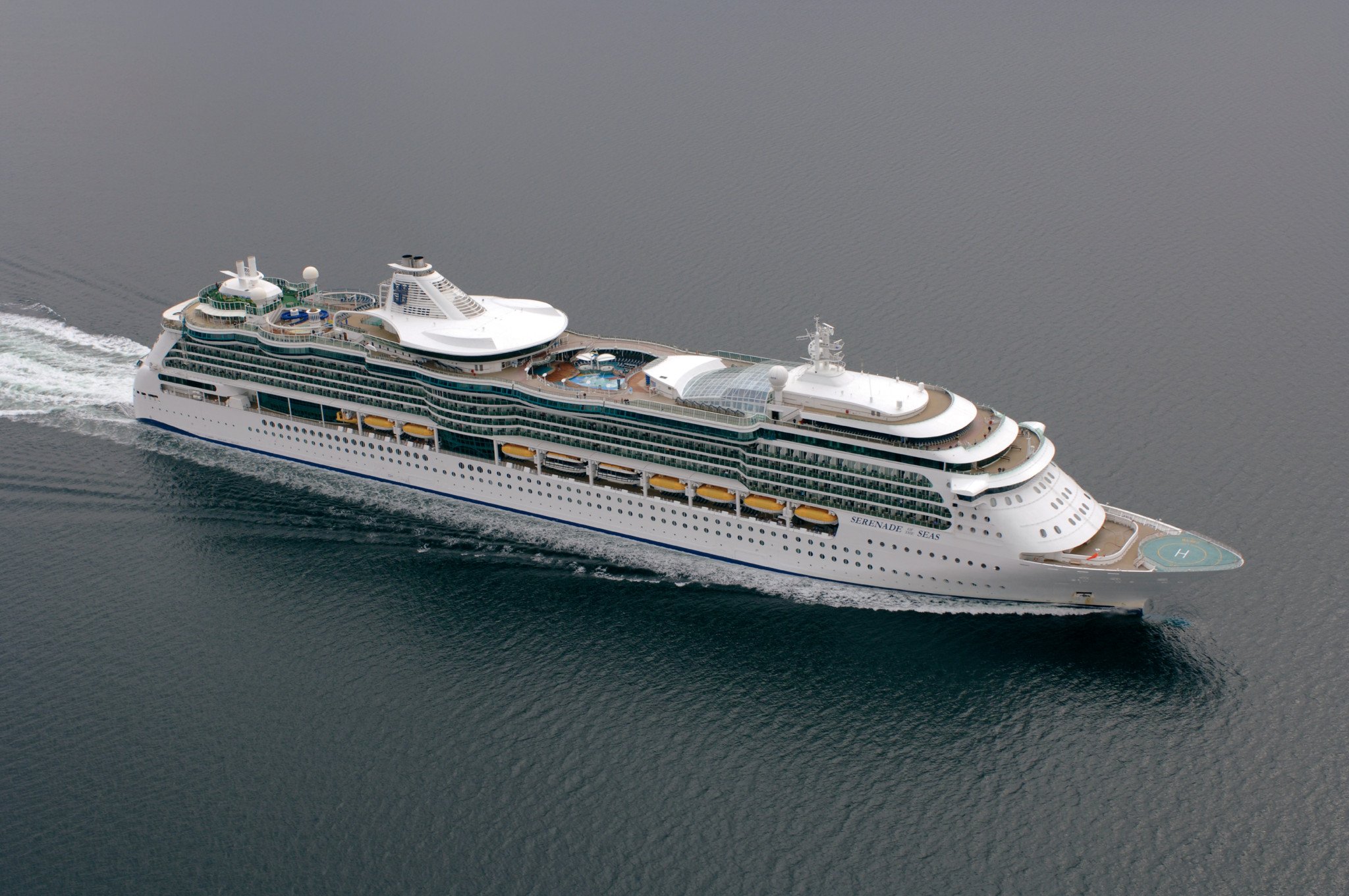 Serenade of the Seas - 7 night Pacific Coastal cruise to San Francisco, Oregon and Victoria, British Columbia in September 2022 from Vancouver, British Columbia. 
Further south is where you'll find the Panama Canal. Sailing through the canal is an incredibly memorable experience and the best way to see this modern wonder and engineering accomplishment.  
Ships sailing to Panama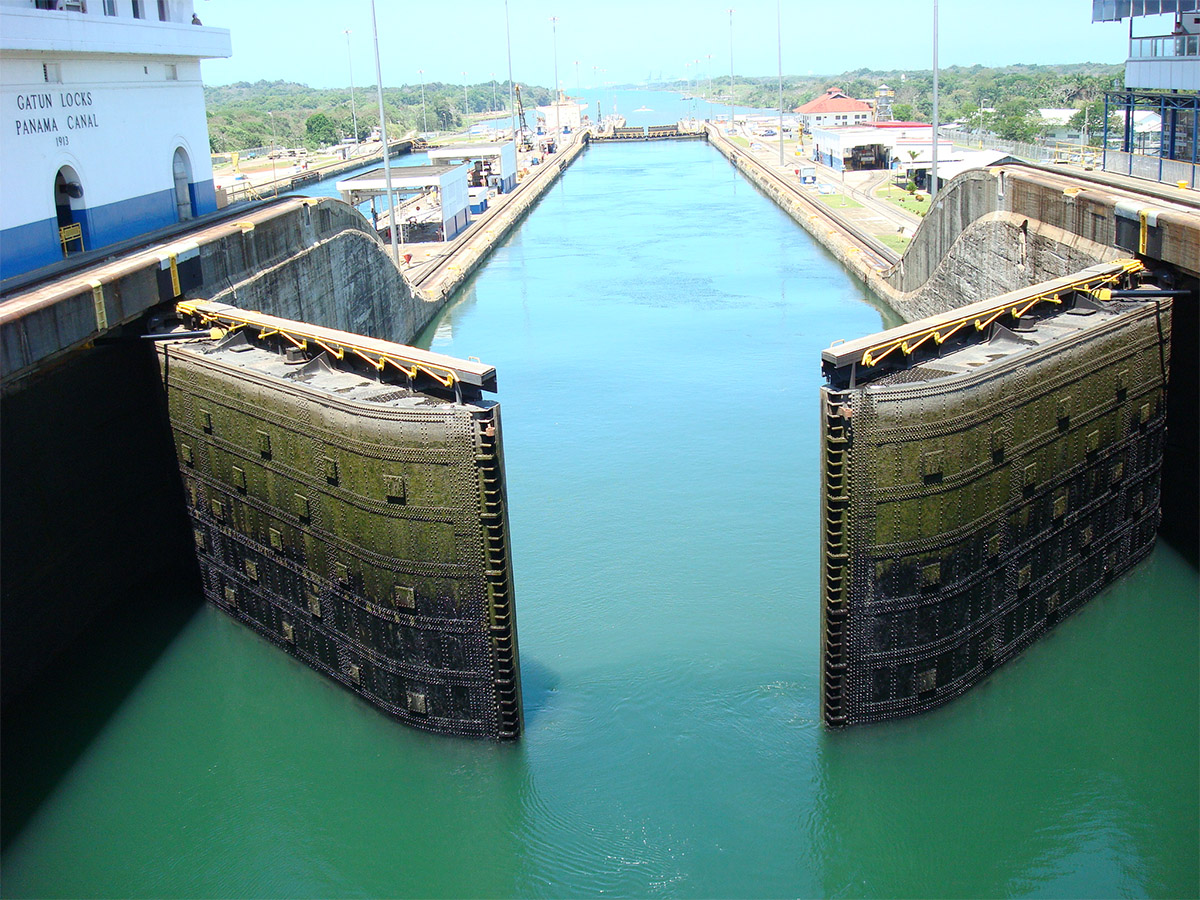 Grandeur of the Seas - 14 night Ultimate Caribbean cruise sailing to Colon, Panama in January 2022 and February 2022 from Bridgetown, Barbados.
Finally, Zuiderzee Works is located just outside of Amsterdam in the Netherlands. Royal Caribbean has Amsterdam as a common departure port for Northern European cruises. 
Ships sailing to Amsterdam
Voyager of the Seas - 9 night Best of Western Europe cruise to Amsterdam, Netherlands from Barcelona, Spain to Copenhagen, Denmark on April 15, 2022.
Jewel of the Seas - 12 night Iceland & Ireland cruise from Amsterdam, Netherlands from May 2022 to August 2022.
From the 7 Wonders of the Natural World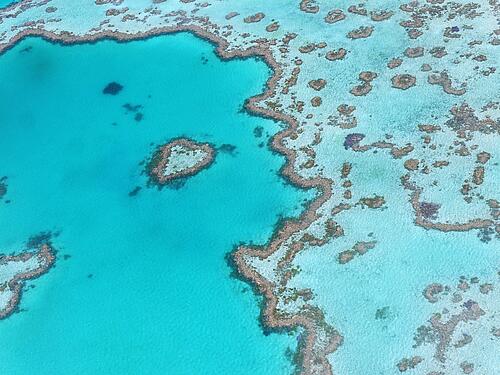 Northern Lights (Arctic Circle)

Great Barrier Reef (Cairns, Australia)
Most of the natural world wonders are located more inland than ports can accommodate, but there are 2 famous sites that are easily accessible by cruise ship. 
The Northern Lights can be seen on Arctic Circle cruises or itineraries that feature northern ports in Norway. If you catch a glimpse of these dancing natural wonders, you'll remember the sight for the rest of your life!
Ships sailing to Arctic Circle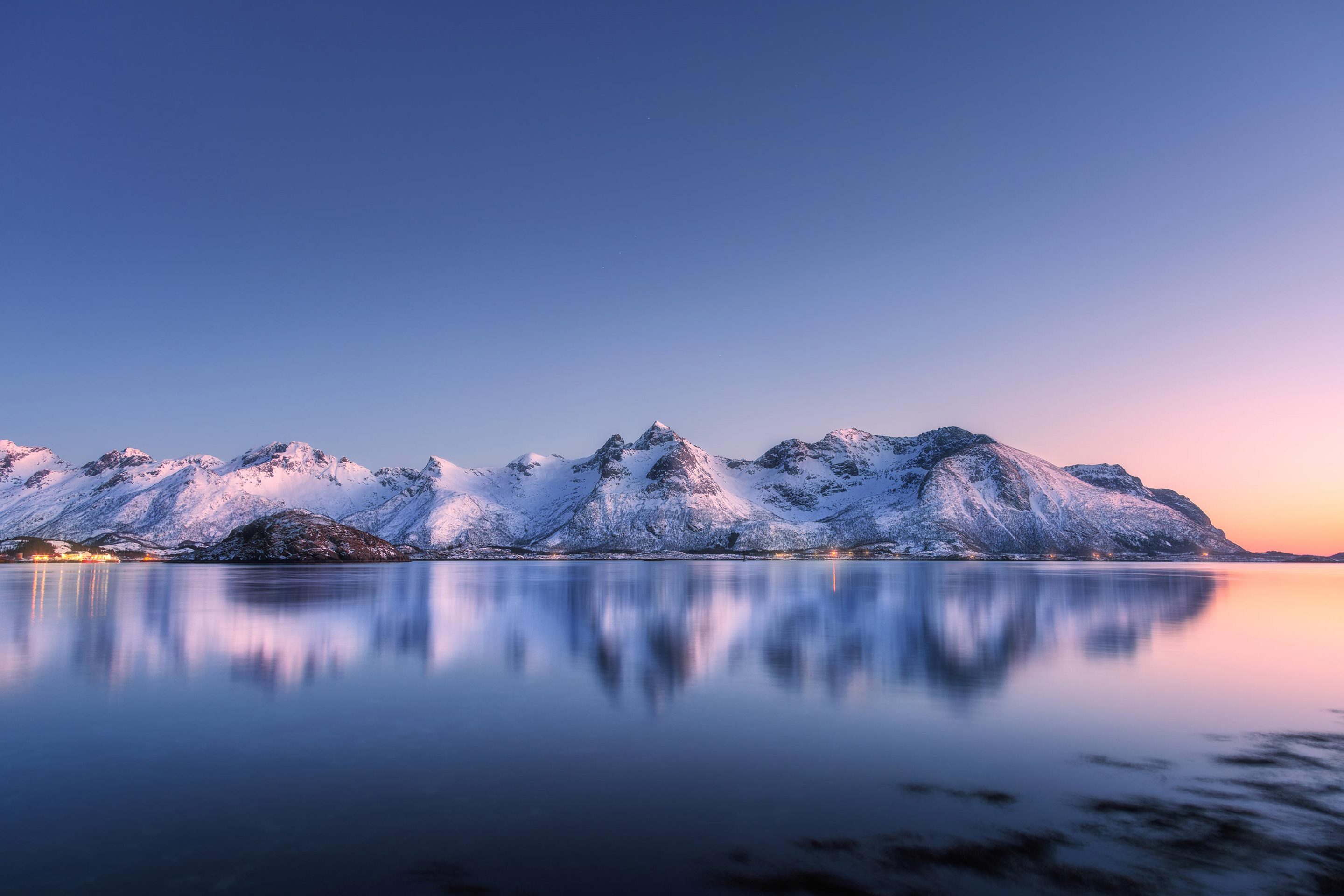 Voyager of the Seas - 14 night Arctic Circle Crossing to Greenland and Iceland in September 2022 from Amsterdam to Boston.
Jewel of the Seas - 12 night Arctic Cruise to Norway's Arctic Circle from Amsterdam, Netherlands in June and July 2022. 
If snorkeling or swimming in the Great Barrier Reef is on your bucket list, you'll want to look for itineraries that feature stops to Cairns, Australia, which is located on the northern side of the continent.  
Ships sailing to Australia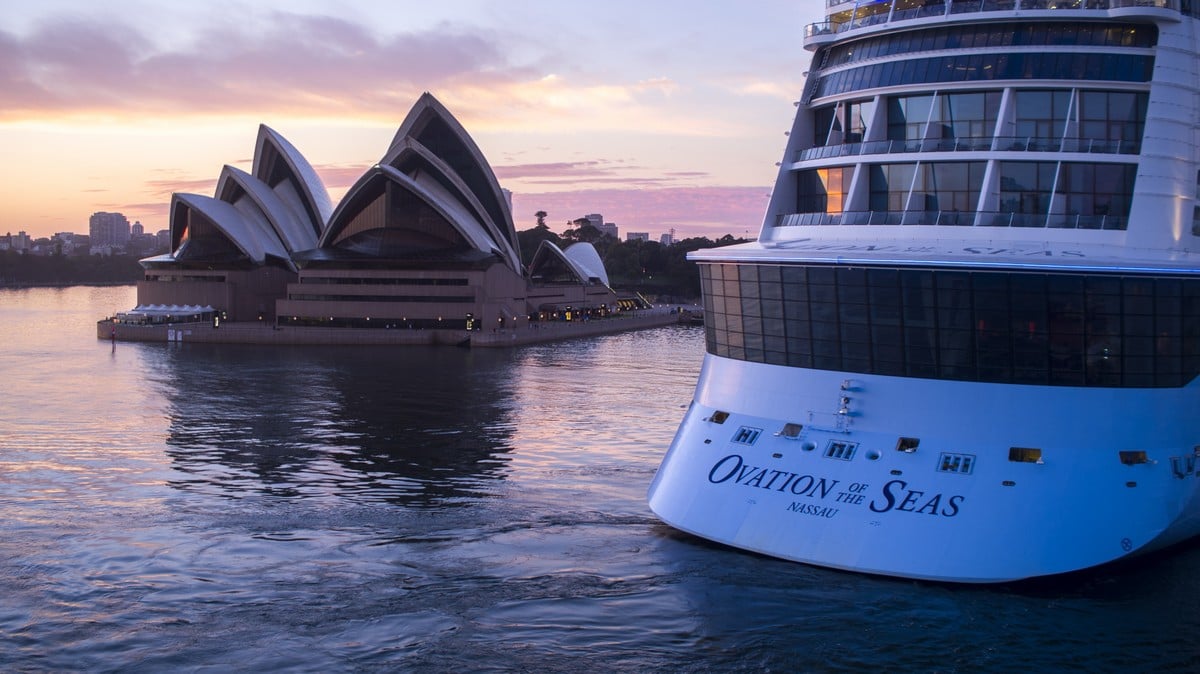 Quantum of the Seas - 6 night Queensland cruise visiting ports in Australia from Brisbane, Australia in November 2022.
Special Mention: Other Famous Monuments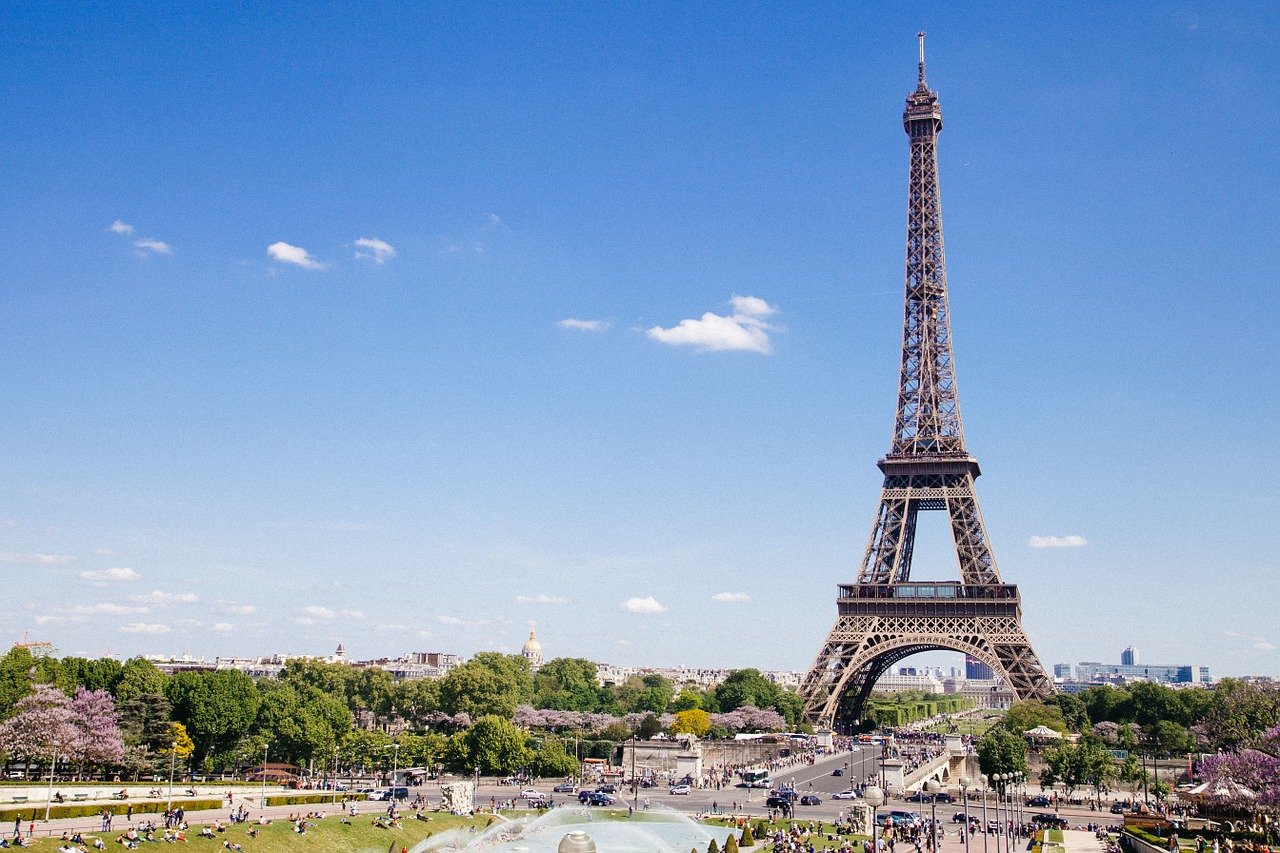 Big Ben (Southampton, England)

Eiffel Tower (Le Havre, France)

Church of Spilled Blood (Saint Petersburg, Russia)

Arc de Triomphe (Le Havre, France)

Sydney Opera House (Sydney, Australia)

Burj, Khalifa (Dubai)

The Berlin Wall (Warnemunde, Germany)

Mont Saint-Michel: (Normandy, France)

The Western Wall (Jerusalem)

Giant's Causeway (Belfast, UK)

La Sagrada Familia (Barcelona, Spain)

The Grand Palace (Bangkok, Thailand)

Ha Long Bay (Vietnam)

Blue Domes of Oia (Santorini, Greece)
In addition to the world's wonders, there are plenty of other famous landmarks that you can visit on your next cruise! From Europe to Asia and the Middle East, cruising makes it easy to see multiple famous monuments from the comfort of your stateroom.
If you're dying to visit a historic city or see a world wonder, consider looking at more unique cruise itineraries that include these stops!