In:
Royal Caribbean has returned to sailing, and many Canadians are now planning their winter getaways. In preparation for a cruise from a U.S. port, there are a few key requirements to plan ahead of time.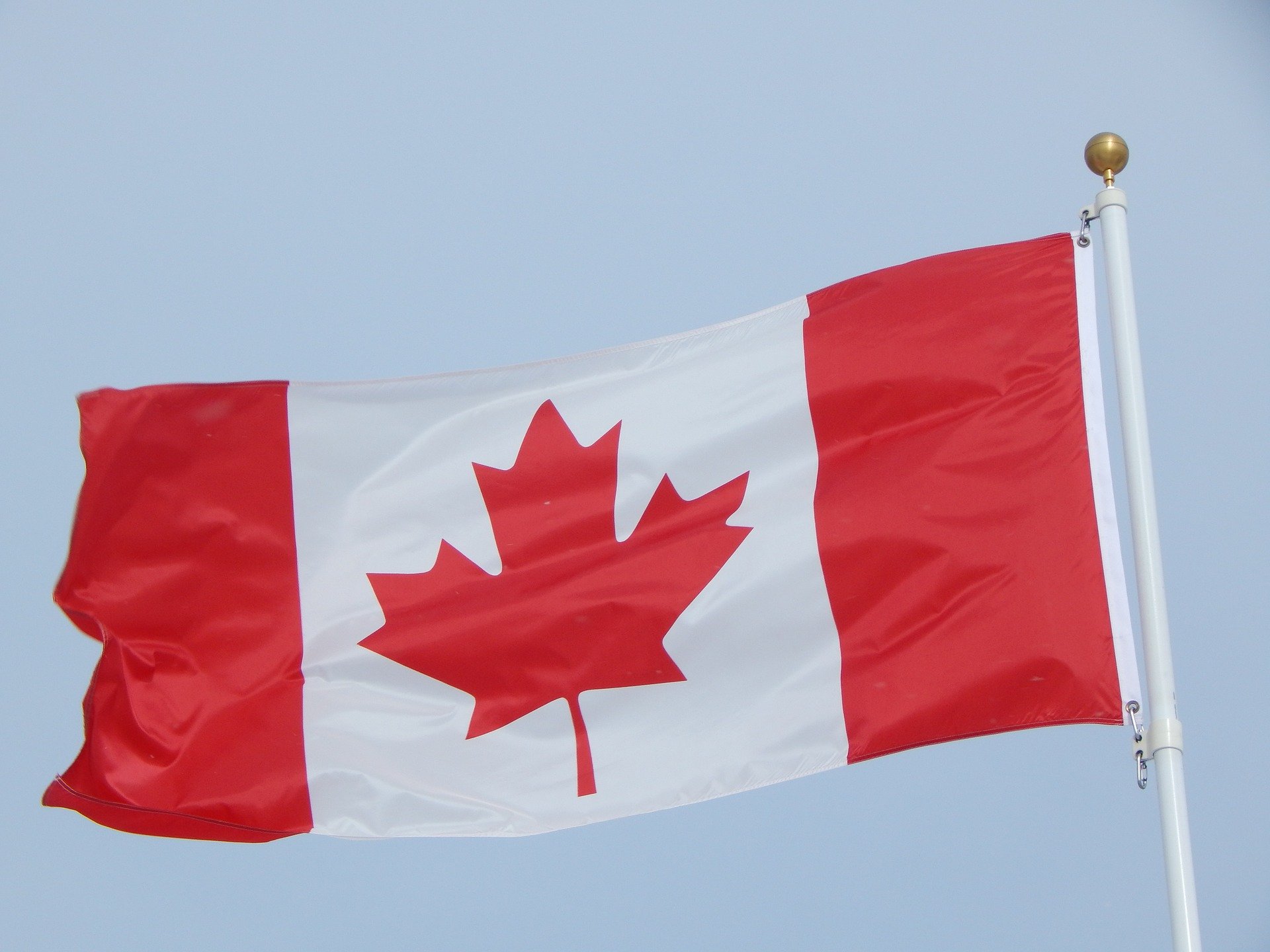 The cruise line's Healthy Sail Centre outlines new Covid related protocols. Requirements for vaccines, mask usage, and excursions are all listed by port of departure.  
Canadians travelling to U.S. ports for their Royal Caribbean sailings need to be aware that flying and cruising testing requirements differ slightly in terms of timelines and the types of tests that are accepted.
There is also new Covid related documentation for entering the U.S. and returning home to Canada.
Pre-Cruise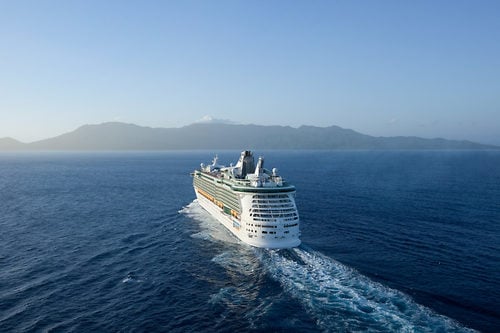 Insurance
Royal Caribbean's Cruise with Confidence Program provides guests will the ability to cancel a cruise up to 48 hours before their sailing, some added peace of mind for travellers. Beyond this, it is beneficial to purchase out of country travel and medical insurance.
Policies should have enhanced coverage for Covid related costs such as quarantine or hospitalization abroad. Benefits should also include trip interruption or cancellation within 48 hours of sailing.
Vaccinations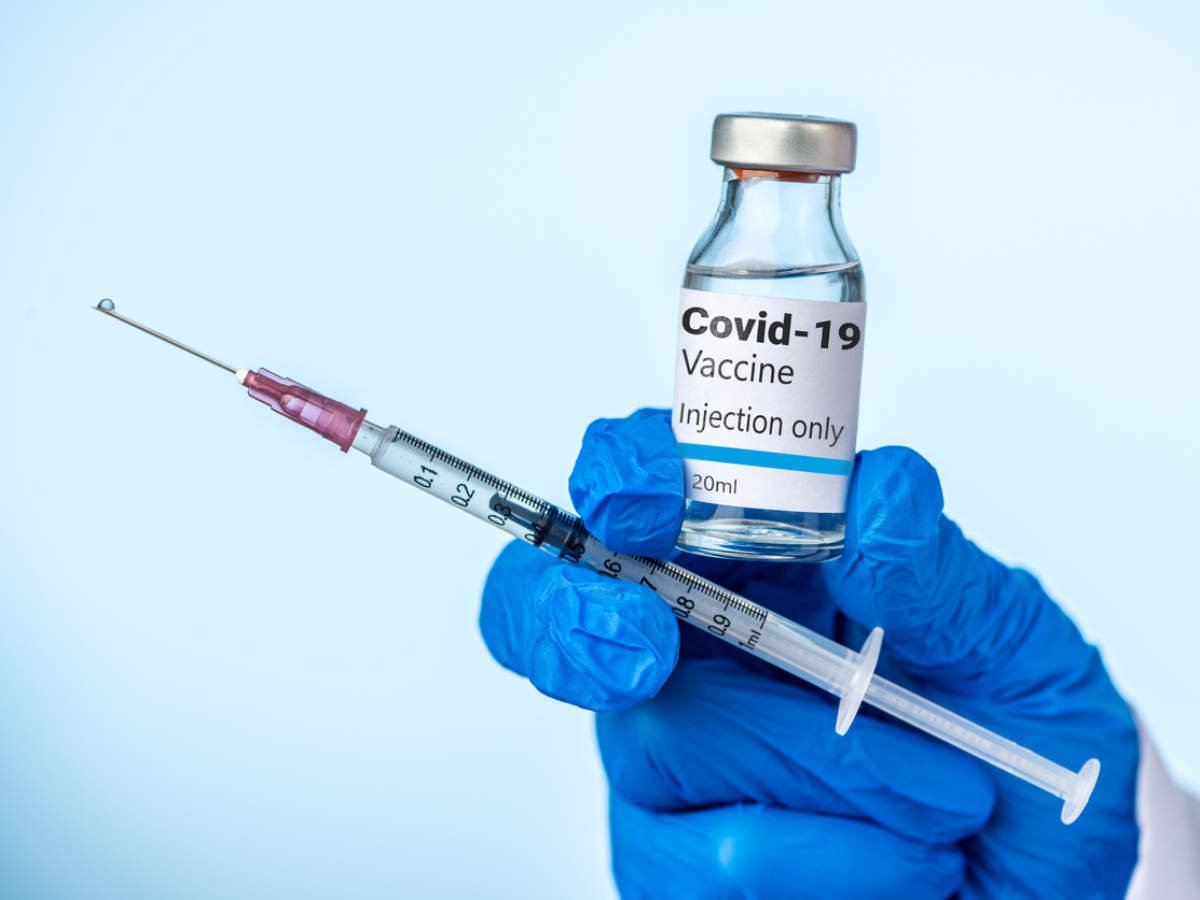 Last week, Royal Caribbean updated vaccination rules based on new guidance from the Centres for Disease Control and Prevention (CDC). Important points:  
For sailings departing from the U.S., the CDC now recognizes a mixed series of mRNA vaccines (e.g., 1 shot of Pfizer with 1 shot of Moderna, in any order) as fully vaccinated.
The doses must be administered a minimum of 28 days apart.
Guests will be considered fully vaccinated 14 days after the final dose. 
AstraZeneca is not yet authorized by the CDC. For those Canadians who received AstraZeneca and a second dose of Pfizer or Moderna, they are not considered fully vaccinated at this time. 
Dr. Teresa Tam, Canada's Chief Public Health Officer, recently announced she has been in discussions with U.S. counterparts to provide support for the approval of AstraZeneca. No time frame for approval has been announced.
Cruisers should carefully review vaccination records provided by the provincial health authority (or approved pharmacy) to ensure all of the criteria have been met. Names and date of birth need to match passports, flights, and cruise bookings and must specify dates of immunization.
Testing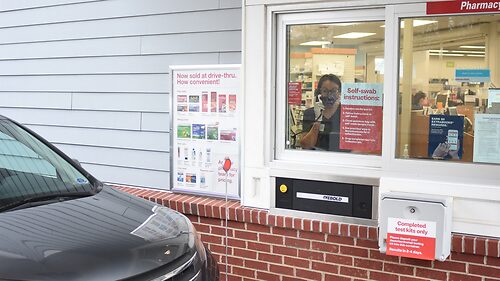 As Canadians travel to U.S. ports for their Royal Caribbean sailings, they need to be aware that flying and cruising testing requirements differ slightly.
Testing for flights
Canadians, aged 2 and over, flying to the U.S. must provide a negative Covid test within 3 days of their flight. More specifically, the test must be performed no more than 3 days before the first scheduled departure time in the flight itinerary.
For example, if a traveler's flight is at 1 pm on a Friday, the traveller could board with a negative test that was taken any time on the prior Tuesday or after.
For flights to the U.S., either an Antigen or PCR test is accepted.
Testing for the cruise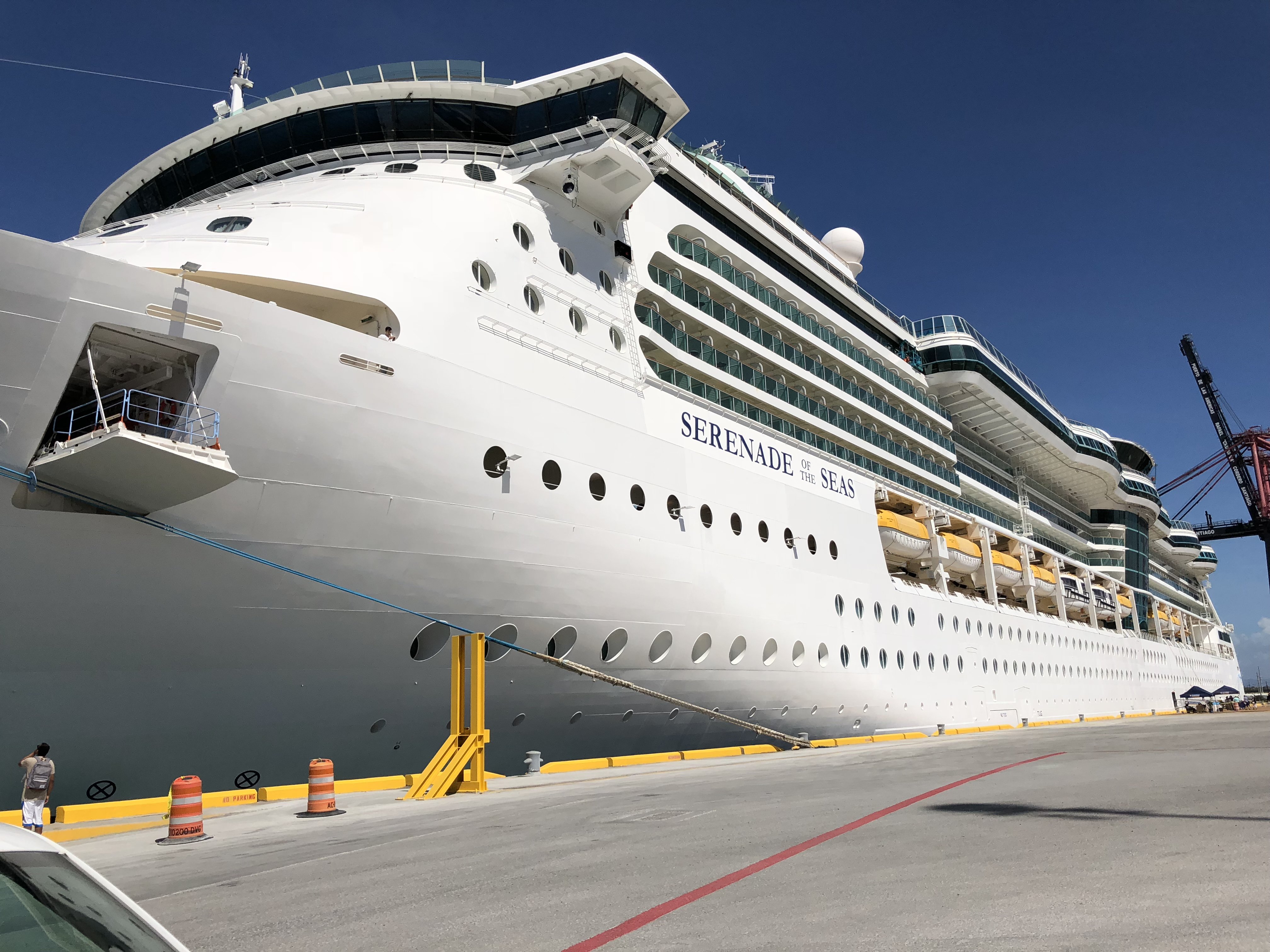 For Royal Caribbean, testing is 2 days before the sail date. The day a passenger sets sail is not included as one of the days you count back from. If sailing on a Saturday, the test can be taken on Thursday or Friday.
Vaccination requirements apply to guests 12 and older.
For Royal Caribbean cruises out of the U.S., either an antigen or PCR test is accepted.
Where to test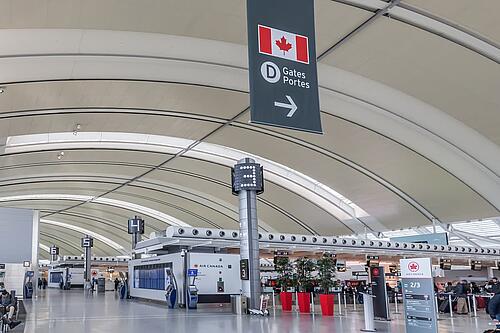 Several airports in Canada offer on-site testing. Toronto's Pearson Airport offers a Rapid Antigen Test with results in 30 minutes. Tests can be booked weeks in advance.
Another option is to arrange testing locally. Shoppers Drug Mart and Costco offer testing in many locations.
Air Canada, the nation's largest domestic airline, has a robust "Travel Ready hub" on its website, which contains detailed information on flying and current protocols. A list of testing locations by province, along with discount codes is provided on the hub.
For those spending some extra pre-cruise time in the U.S and need to test nearby, there are numerous options. Popular chains such as Walgreens and CVS offer vaccine testing close to the ports and can be booked up to two weeks in advance.
Unfortunately, the take-home Covid test available for purchase through Royal Caribbean does not ship to Canada.
Required Documentation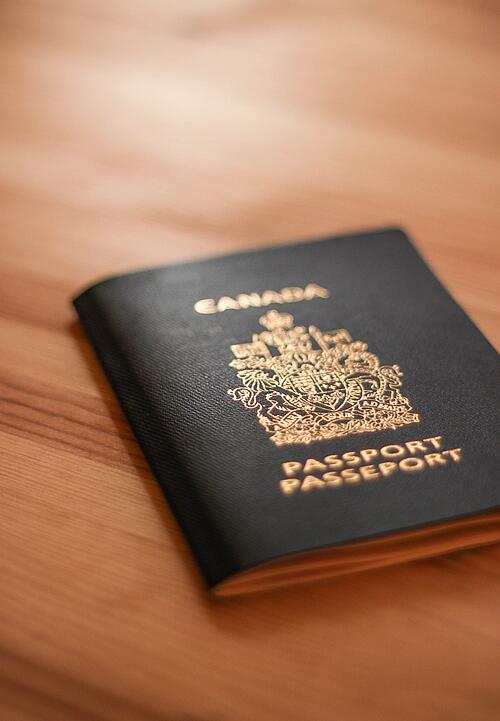 Canadian travellers must complete a "Travel Attestation" form before arrival in the U.S. This is a brief form that will be provided by the airline
Embarkation Day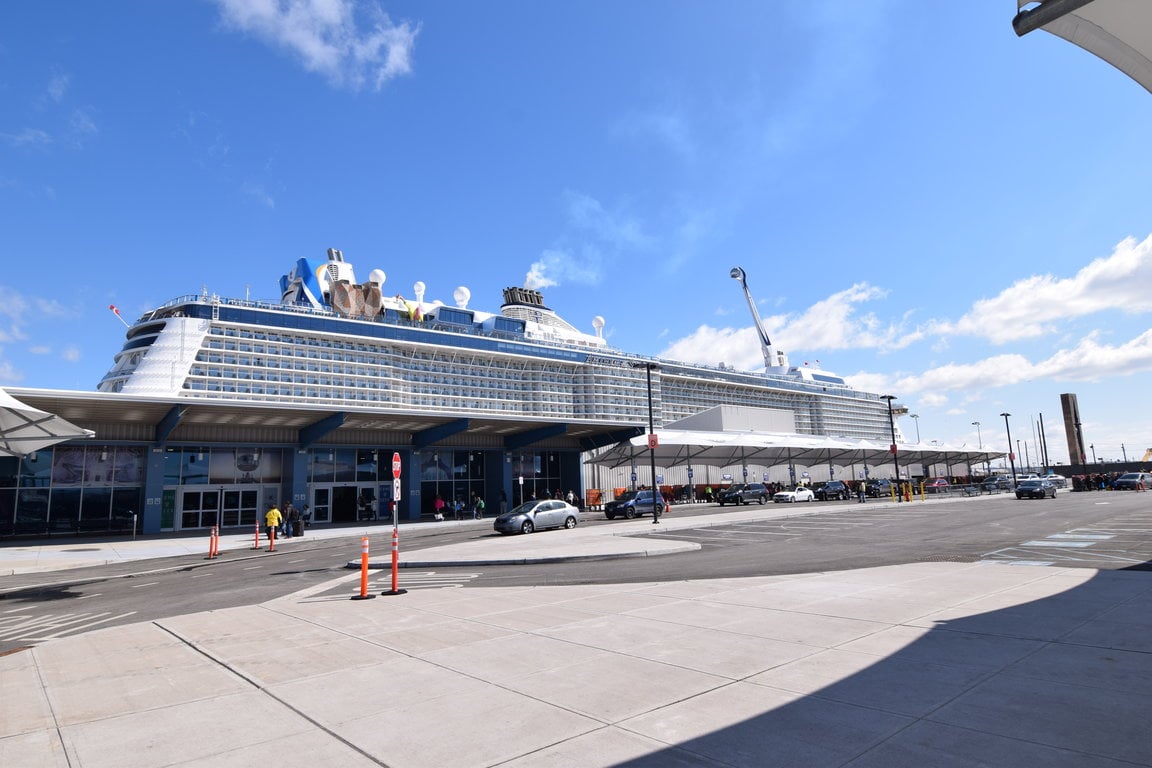 Along with the SetSail paperwork, cruisers should have proof of vaccinations readily available.  Ensure this includes full name (as listed on the cruise booking), birthdate, and dates of vaccinations.
It is recommended to have hard copies in addition to electronic records.
Disembarkation Testing
A major benefit to sailing with Royal Caribbean is that they currently provide PCR testing onboard. This can be arranged through Guest Services during the cruise.
To return to Canada, results of a negative PCR test must be presented.  Antigen tests are not accepted for return flights.
Required Documentation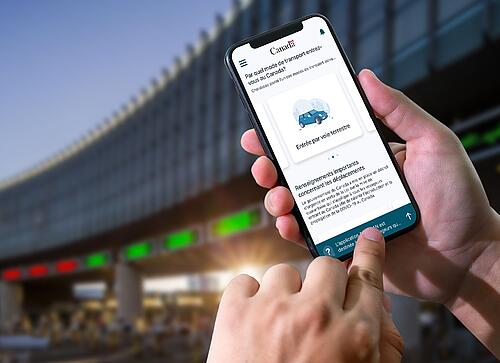 Travellers must complete the required documents on the ArriveCAN app, 72 hours before their arrival in Canada.  It would be best to download this pre-cruise from the app store (Apple, Google Play).
Passengers will be required to provide travel and vaccination details along with proof of a negative Covid test. Once complete, a receipt will be emailed to the applicant for presentation upon re-entry to Canada. Families travelling together may submit one application.
Future Requirements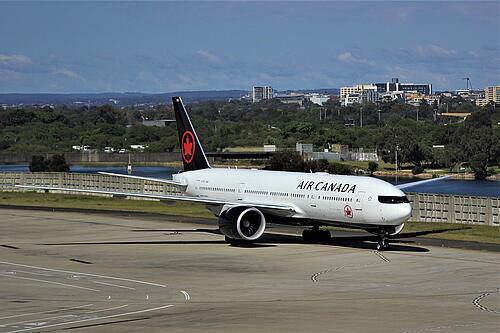 Policies and protocols can change daily so it is best to monitor cruise and flight updates regularly.
The Canadian government announced in August, that passengers (of eligible age) must be fully vaccinated to fly.
Similarly, the U.S. government has released plans to only admit international travellers with proof of full vaccination starting in November.
Implementation details have yet to be announced for both policy changes.