In:
Royal Caribbean's unlimited drink packages include a lot of different drinks and in a great majority of drinks, but there are a handful of exceptions. These are few and far between, but it is important to be aware of what is not included prior to making the decision to purchase an unlimited beverage package.
These five drinks are not the only drinks not included in a drink package, but these are the ones most likely to be encountered.
1. Johnny Rockets milkshake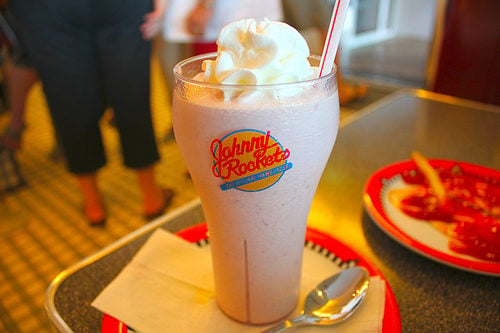 UPDATE: As of July 2018, the milkshakes at Johnny Rockets are included with the drink packages.
If you happen to dine at Johnny Rockets on a Royal Caribbean cruise, you will enjoy some really tasty burgers, fries and onion rings, but if you want to wash it down with a milkshake, you will have to pay extra for it.
The thick and frothy milk shakes that Johnny Rockets are well-known for how good they are, and guests on a drink package will have to pay extra for them.
If you are a Crown and Anchor Society member, all levels usually enjoy a buy one, get one free milkshake coupon that is preloaded on SeaPass cards.
2. Starbucks on Oasis-class ships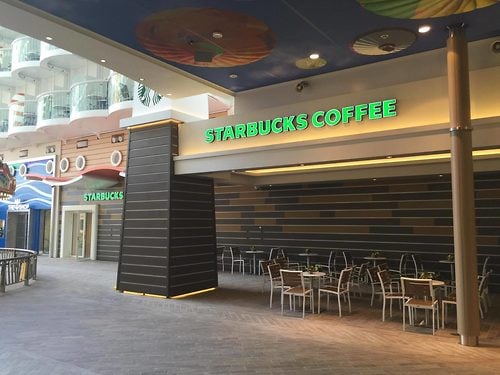 On Oasis-class cruise ships, the standalone Starbucks locations serve the same caffeinated beverages many folks enjoy on land, but Starbucks is not included in any drink package.
This can be confusing, since on other classes of Royal Caribbean ships, Starbucks beverages are brewed and included under certain drink packages, but the Starbucks locations on Oasis-class ships are considered standalone Starbucks locations and the drink packages are not covered.
Perhaps one of the new pre-paid coffee drink cards will be available on your cruise to get you plenty of Starbucks drinks to enjoy.
3. Room service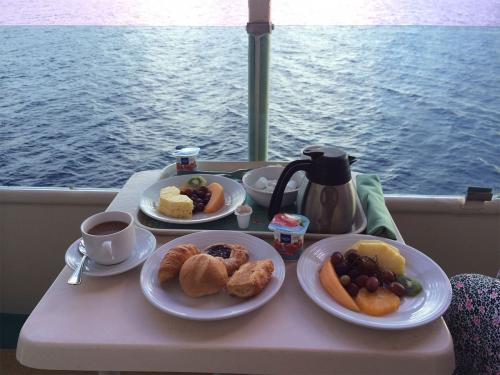 Room service is included in your cruise fare and it is hard to deny the great pleasure of enjoying food brought to your room or private balcony, but do not expect extra-cost beverages to be included with your drink package.
Sodas, beers or any other alcoholic or premium non-alcoholic beverage delivered to your room will come with an extra cost.
4. Minibar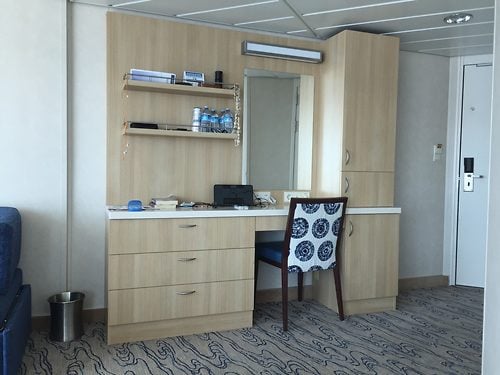 Just like room service, the drinks that are waiting for you in your stateroom's minibar are not included in any drink package.
It can be tempting to grab something out of the minibar, but keep in mind anything taken from the minibar will be charged to your SeaPass card.
5. Very few beers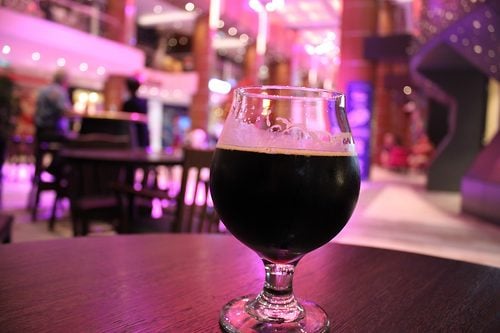 Royal Caribbean's all-you-can-drink alcohol packages include plenty of beers.  In fact, nearly all the beers available on your Royal Caribbean cruise are included in the drink packages but there are a few exceptions.
In general, the excluded beers come with a slightly higher cost because they are often in rather large size.  Chimay Blue 750ml is the one beer that is not included in the drink packages.