In:
Royal Caribbean is offering a free Royal Refreshment package with any Ultimate unlimited alcohol package purchased for a limited time.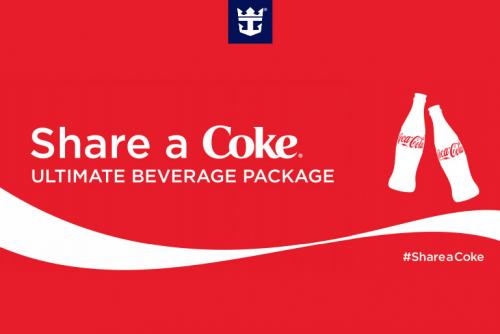 Royal Caribbean had created a flyer over the weekend advertising the deal was to get the Royal Replenish package, but Royal Caribbean Global Brand Communications manager Lyan Sierra-Caro confirmed that "was an error" and the deal is in fact for the Royal Refreshment package.
In a message to Royal Caribbean Blog, Royal Caribbean explained, "It seems there was an error on the trade flyer and it is being updated."
"With purchase of an ultimate beverage package, guests will receive an additional souvenir cup and royal refreshment package to share with a friend."
Guests will also receive a complimentary bottle of limited edition American Summer Domaine Chandon.
The Royal Refreshment package allows for unlimited fountain soda refills and a free Coca-Cola souvenir cup for $6.50 per person, per day for adults and $4.50 per person, per day for kids.
Offer valid June 15 through August 31, 2015. One bottle of champagne per stateroom.