In:
Cruise ships have rules and breaking them can result in serious consequences.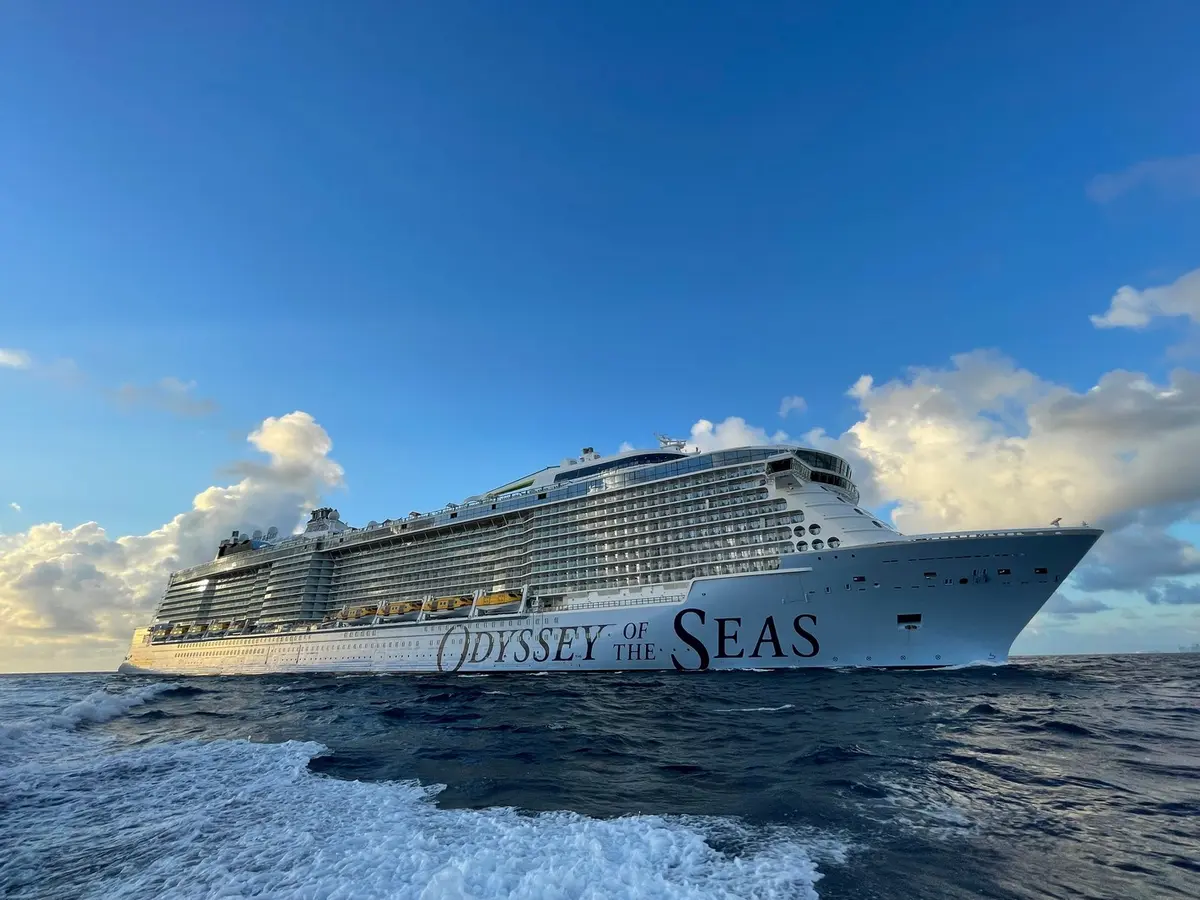 It's rare that you will encounter a scenario that gets you in trouble with the cruise line's guest policy, but you might be curious to know what you can and cannot do onboard. Royal Caribbean takes the safety of everyone on its ships seriously, and there are plenty of regulations related to how guests (and crew members) should conduct themselves.
While everyone can make a mistake, there are consequences to actions, and if the cruise ship determines you're a troublemaker, you could find your cruise coming to a sudden end. A slip in judgement could result in someone being left behind at a port of call, rather than returning home, and it would be that person's obligation to figure out how to get home.
You may recall in 2019 an incident where someone thought it would be funny to video himself jumping off the balcony of his Royal Caribbean cruise ship.  He was summarily kicked off the ship while it was still in Nassau, Bahamas and he was banned for life.
In fact, it wasn't just him that got kicked off, but everyone in his group too.
Obviously jumping off the balcony of a cruise ship is an extreme example, but there are other things you absolutely cannot do that you should be aware of so there's no confusion about what you can and cannot do on a cruise ship.
Guest conduct policy
There's a multitude of reasons you could be taken off a cruise ship, and it's spelled out in the guest conduct policy.
Every cruise line has a code of conduct that is outlined in the cruise contract that every passenger agrees to when they book a cruise. The cruise contract outlines what you can and cannot do onboard, as well as consequences. It also covers billing issues, such as cancelling a cruise and refund options.
The ship's Captain and security team can make an assessment if you're in violation of these rules. Consequences vary, but being escorted off the ship is one possibility.
Anyone that is removed from the ship is not entitled to any kind of refund or compensation for the lost time. It's as Gene Wilder once said in the role of Willy Wonka: you get nothing!
"I didn't see any cruise contract!"
Actually, you did, but may have not chosen to read it.
When booking a cruise on Royal Caribbean's website, it's one of the required selections to make that you comply with the contract.  Travel agents should also convey these terms to you in the booking process to review.
There's a lot more to the cruise contract than rules about kicked off a cruise ship. There's information about what happens regarding itinerary changes, billing discrepancies and more. 
In general, it's a good idea to read through the contract to understand what you're agreeing to when you sail on a cruise ship.
Things that will get you kicked off
In reading through the cruise contract for U.S. guests, there's a few notable situations that could get you taken off your cruise ship.
Keep in mind these are simply what's listed, and it's ultimately at the discretion of the Captain and the cruise line how to handle it.
Drugs
Among the list of prohibited items you are not allowed to bring on a cruise ship are illegal drugs, and that can get you in serious trouble.
"Passengers who bring on board dangerous items, marijuana in any form, or any illegal drugs or controlled substances are also subject to immediate disembarkation or denial of boarding."
Just because you are legally allowed to have otherwise illegal drugs (i.e. medical marijuana) where you live does not mean you are allowed to bring them on a cruise ship.
Cruise ships adhere to the laws of the countries you visit, and that supersedes local laws where you are from.
Dangerous behavior
Whether fighting with other cruisers, deliberately entering restricted areas on cruise ships, or damaging cruise ship property and violating serious safety rules, you can get kicked off the ship.
Royal Caribbean's policy covers pretty much anything that a guest does that is perceived to be dangerous.  The policy allows the line to confine someone to their cabin, or take them off the ship.
"When in the sole opinion of Carrier or the Captain the Passenger's conduct or presence, or that of any minor for whom the Passenger is responsible, is believed to present a possible danger, security risk or be detrimental to himself or the health, welfare, comfort or enjoyment of others."
If it sounds vague, it's because Royal Caribbean cannot anticipate every possible scenario that could play out, so it gives the ship leeway in being able to determine who is a danger.
Engaging in a physical altercation, bothering fellow passengers on the pool deck, or assaulting a crew member may lead to being confined in the ship's holding area, commonly known as the brig or cruise ship jail. Additionally, such behavior could result in fines, forced disembarkation, or even a ban from the cruise line.
Heath Policies
While all cruise lines have rolled back nearly every Covid-19 policy from 2021-2022, the cruise contract still has verbiage in there in case onboard rules needed to be altered or amended.
Much of the policy is about what the cruise ship is allowed to do in terms of mitigating the spread onboard, and escorting a guest off the ship to stem the spread of the virus is an option.
"Passenger understands that Carrier's COVID-19 Policies and Procedures may or will include (but are not be limited to): confinement of Passengers to cabins, quarantine or emergency disembarkation of Passenger if, in Carrier's sole discretion, such steps are necessary to prevent or slow the spread of COVID-19."
Crew members can be kicked off too
It's not just passengers that have rules about being kicked off, because crew members can be removed from a ship as well.
Crew members are not allowed to fraternize with guests or invite them into crew quarters. It's one of the best known strict rules for crew members, and it prevents them from engaging in any romantic activities with passengers.
The reason this rule exists is because everyone employed on the cruise ship essentially represents the cruise line itself.
If a crew member is removed from a ship, they will very likely lose their job as well.
Crew members must also adhere to other aspects of the code of conduct, which includes rules against vandalism, illegal drugs, attendance and more.
Bottom line: Be respectful
It's unlikely you'll ever be escorted off a cruise ship for breaking these sort of rules, but it's important to be aware of what is expected of you when booking a cruise.
Ignorance is never an excuse, and that holds true on cruise ships.
As long as you don't start a fight, follow instructions given by crew members, and don't act in an inappropriate way, you'll probably be fine. 
In all my years of cruising on Royal Caribbean, situations like this have rarely occurred where I've been close enough to become aware of them, but they do occasionally occur. Just like in your hometown, there's always going to be someone who stirs the pot, and there are recourses on a cruise ship for bad behavior.
As they say, don't be that guy, and you'll have a great vacation.