In:
All this week, we are helping first time Royal Caribbean cruisers with all aspects of the cruise vacation.  Check back every day for a new post aimed at those who are new to Royal Caribbean!
So you are ready to book your first Royal Caribbean cruise but the savvy consumer side of you knows there must be a sale or promotion that you can take advantage of to reduce the cost of your cruise.  
And you would be right! Here's what you need to know about finding a deal on your Royal Caribbean cruise so your first cruise can be an affordable one too!
The deals you can expect
To remain competitive in the cruise market, Royal Caribbean will usually have promotions and deals out there at any given time to entice guests to book a cruise.
While Royal Caribbean does change its sales tactics up now and then, there are some general promotions that are available somewhat regularly that you should be aware of and what they mean.
BOGO deals
Royal Caribbean's go-to promotion these days is the BOGO sale.  Essentially, you pay full price for the first guest in a stateroom and the second guest is 50% off.
This promotion has been available regularly for the last 12-18 months as of the writing of this post.  
Royal Caribbean does tend to combine this promotion with other promotions to make each offering a little more exciting.
WOW Sales
In general, Royal Caribbean has a WOW Sale at an almost quarterly basis, and for first time cruisers, this may be your best promotion.
WOW Sales offer 50% off deposits and free onboard credit.
What makes WOW sales good for folks new to Royal Caribbean is you get onboard credit that usually is not available to first time cruisers.  
Last minute sales
Royal Caribbean is in the process of phasing out last minute deals on cruises, but they do still pop up now and then.  
Last minute sales are for deals on cruises that sail somewhere between 30 and 60 days from booking, so you will need to act fast and be flexibile in the sailing, stateroom and transportation options to the port.
These can be legimitately good deals but most people need more advanced notice and prefer different sailings.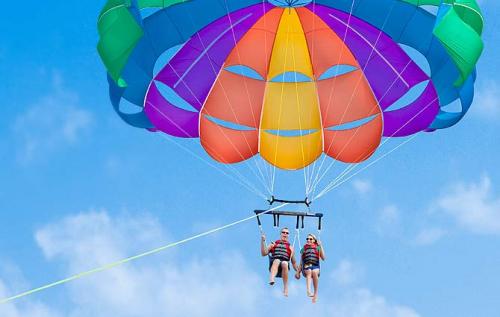 The "throw ins"
There are other promotions Royal Caribbean keeps up its sleeve that they use to enhance some of the other deals.  
These can include free gratutities, free shore excursions, a small amount of onboard credit and more.
These promotions aren't deals on their own, but can be used in combination with other deals.
Where to look for Royal Caribbean cruise deals
Travel Agent
When you are new to Royal Caribbean cruising, your best place to start is with a travel agent that knows Royal Caribbean well.  
It is a travel agent's job to keep track of the various promotions and provide guidance to you for your best deals.
We always advocate using a travel agent for the services they provide you, which are free to you (Royal Caribbean pays them a commission, so there is cost to you).
Ask your travel agent about what promotions are out there as well as regional and vocational discounts available.
Travel agents may also have access to additional onboard credit or savings through agency-specific promotions.   It never hurts to consult a few different agencies to find the right one for you.
Check Royal Caribbean's deals page
Royal Caribbean maintains a list of deals available on their site that are also a good frame of reference to see what they are offering.
There may be a deal on Alaska cruises that you were not thinking about and find that to be a better deal for you.
Unline a grocery store, most promotions are applied automatically on Royal Caribbean's site.  So when you price out a cruise, it will use any deals that are out there, so you can track the cost of any sailing.
A word on prices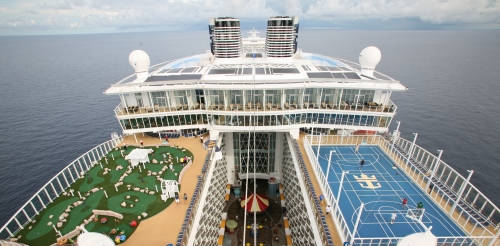 There are lots of places online and in-person that will sell you a Royal Caribbean cruise but keep in mind that Royal Caribbean maintains strict pricing on its cruises.  
That means the price of a given sailing at any given time will be the same no matter if you call Royal Caribbean directly, use a travel agent or find some web site selling a cruise. 
The difference can be travel agent specific deals, where perhaps a travel agency has a block of rooms reserved that lowers the cost of the stateroom or the agency is offering onboard credit that comes out of their pocket.  
The other important concept to understand about cruise prices is they are a lot like airline prices.  What you price out today may be completely different tomorrow, an hour from now and three months from now.
Royal Caribbean allows guests to rebook their cruise as many times as they want up until your final payment date.  
Once you hit final payment and make your final payment, your price is locked in and you cannot change it without a penalty.  
There is one caveat to this rule and that is if the price of your cruise drops to the point an upgrade in your cabin is as inexpensive or more than your current cabin, Royal Caribbean will upgrade you to that category.
Tricks to finding a deal on a cruise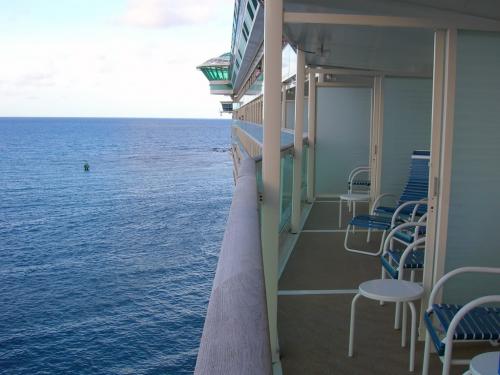 Regardless of the promotion Royal Caribbean is running or where you live or anything else, there are some strategies to finding lower priced cruises.
Cruise during hurricane season in the Caribbean
The months of August through October are the height of hurricane season in the Caribbean and most folks avoid cruises during this time because of fear of a storm impacting their cruise.
Booking a cruise during these months can be cheaper than other months of the year because there is less demand for these sailings.
If you are worried about what happens if a hurricane should strike, the good news is Royal Caribbean will reroute their ships around the storms. It is quite rare to have a sailing be cancelled due to a hurricane.
Book early for popular times
If you only want to cruise during popular times, such as summer in Europe or winter in the Caribbean, then book as far in advance as you can.
The earlier you can book your cruise, the better the price in most cases and by locking in the price early, you will be rewarded with the lower fares.
In addition, you can always pre-book your sailing if the price drops up until your final payment date.
Royal Caribbean and the cruise industry as a whole want guests to book early and not wait for the last minute so they will price their cruises lowest when sailings are first announced.
How early is early? If you can book at least 8-12 months in advance, you are in the right time frame.  If you can book even earlier, such as up to 24 months in advance, you may net even larger savings.
Sailings that will be always popular are
New ship sailings
summer Alaska sailings
Christmas and New Year's cruises
Panama Canal crossings
Use holds to your advantage
Royal Caribbean will allow guests to place a 24 hold on a particular sailing, so your stateroom and price can be locked in.  
Use this strategy to give yourself time to research and think about a cruise without fear of losing out on availbility or price.
When in doubt, it is best to use these courtesy holds to get more time to consider all of your options.  Working with a travel agent and using courtesy holds can be a good way to keep your options open.