In:
Whether you are new to cruising or not, what to pack (and not pack) can be quite a challenge.  Inevitably, the question boils down to what is essential to pack for a cruise and this blog post should assist in providing a guide of must-pack items.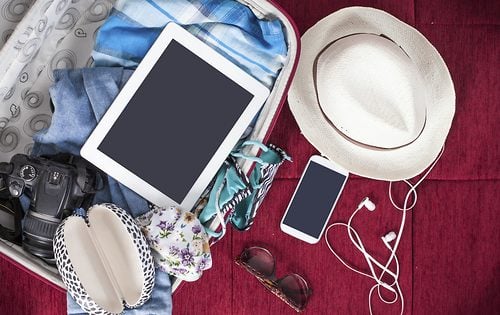 There are tons of cruise packing guides available on the internet, but I sought to compile a packing list of things that pretty much everyone needs.  This packing list is about the basics that should be in almost everyone's luggage. Of course, there might be an item or two on this list that does not apply to you, and there will be plenty more that you think you should bring, but we wanted to include the basics.
If you are wondering what to pack for a Royal Caribbean cruise, then here is what you need to know.
Travel documents
These items are the most critical things to pack, because without them, you are not getting on your Royal Caribbean cruise.  You could forget to pack everything else on this list, but all of that can be bought, whereas these items are not so easily replaceable.
You might notice we only listed passport and not a birth certificate, and that is because I firmly believe you ought to invest in a passport to safeguard you and your family in the event of a travel emergency.  While you can cruise on some Royal Caribbean cruises with just a birth certificate, a passport is a far better option and it is worth the extra investment.
Passport
SetSail Pass
Credit card
Travel insurance documentation (if purchased)
Cash in the form of small bills for tipping
Clothing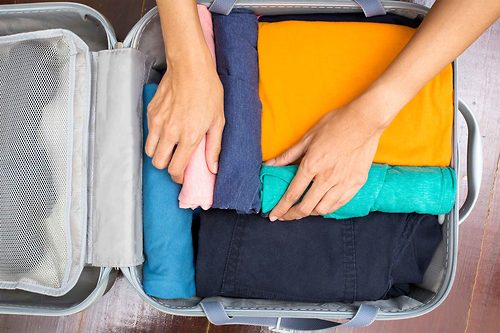 It is self-explanatory that you will need to bring clothing on your cruise to have for each day.  How much clothing one person goes through on a cruise will vary, but this should be the basics.
The most difficult decision for this list was how many outfits per day to pack.  Depending on your activities, you will be changing during your day a few times.  If it is a sea day, you might wake up and put on your bathing suit, change in the afternoon into regular clothes and then change again for dinner.  Port days, you might put on one outfit for your adventure on shore and then change into something else when you return and again for dinner.  Or you might just wear one outfit the entire day.  Everyone's habits are different.  Still, I felt most guests will wear 2-3 outfits per day.
Couple of swimsuits per person (at least two)
Water shoes
2-3 outfits per day of your cruise
3-6 outfits for evenings on a 7-night cruise
Sunglasses
Sweater or wrap for when it is cold indoors
Toiletries
Like clothing, you may end up packing much more than is on this list, but there are likely to be some basics to bring with you to ensure you have what you need to get through your cruise without any issues.
Prescription medicines
First aid kit

Fever reducer medicine
Anti-diarrheal medicine
Band-aids

Sunscreen
Extra contacts/glasses
Deodorant
Hair conditioner and/or shampoo
Toothbrush
Toothpaste
Accessories
Arguably, this is the toughest category of packing to plan for, because there are things on this list that may depend on your definition of "important."  I think enough people pack these items to warrant bringing them on the cruise with you and they are ubiquitous enough among cruise guests.
Electric strip (no surge protectors)
Highlighter for the Cruise Compass
Camera (your phone may double as this)

Extra memory cards for the camera

Chargers for electronic devices (phones, cameras, laptops, iPads)
Small bag for excursions
Your thoughts
This is not a total packing list, just a listing of the most important things you should pack on a cruise that apply to pretty much everyone.  Do you think we missed something?  Or is there something on this list that you think should be bolded, circled and posted on highway billboards because it is that important? Share your suggestions in the comments!