In:
Summer vacation is right around the corner and we are kicking off the summer season with another Royal Caribbean Blog Video, where we are sharing 19 things you (probably) didn't know you could do on a Royal Caribbean cruise!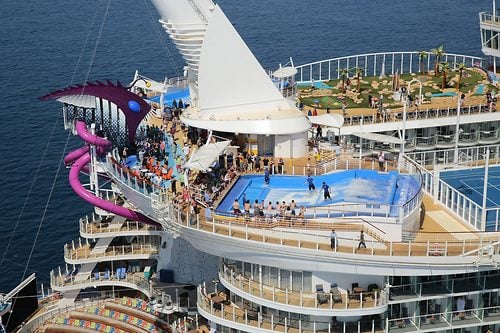 There are certain things you can count on doing on pretty much any Royal Caribbean cruise, such as lounging by the pool, enjoying some fabulous evening entertainment and eating some tasty food.  What you may not have been aware of is Royal Caribbean offers a lot more experiences that are not only incredibly fun, but also surprising that it is available on a cruise ship.
Did you know you could meet your favorite DreamWorks characters, take a tour of the bridge and galley, go zip lining on your ship or try an escape room?  We will tell you about all of those things, plus another 15 more really cool and fun activities you can do in our latest YouTube video!
And if you love this video, there's plenty more for you to enjoy over on our Royal Caribbean Blog YouTube Channel!
By the way, have you subscribed yet? Be sure to subscribe to our channel and never miss a single episode!