In:
If you are planning your first cruise, you are in store for a great vacation experience with lots of activities, fun places to visit, and lots of great food to try.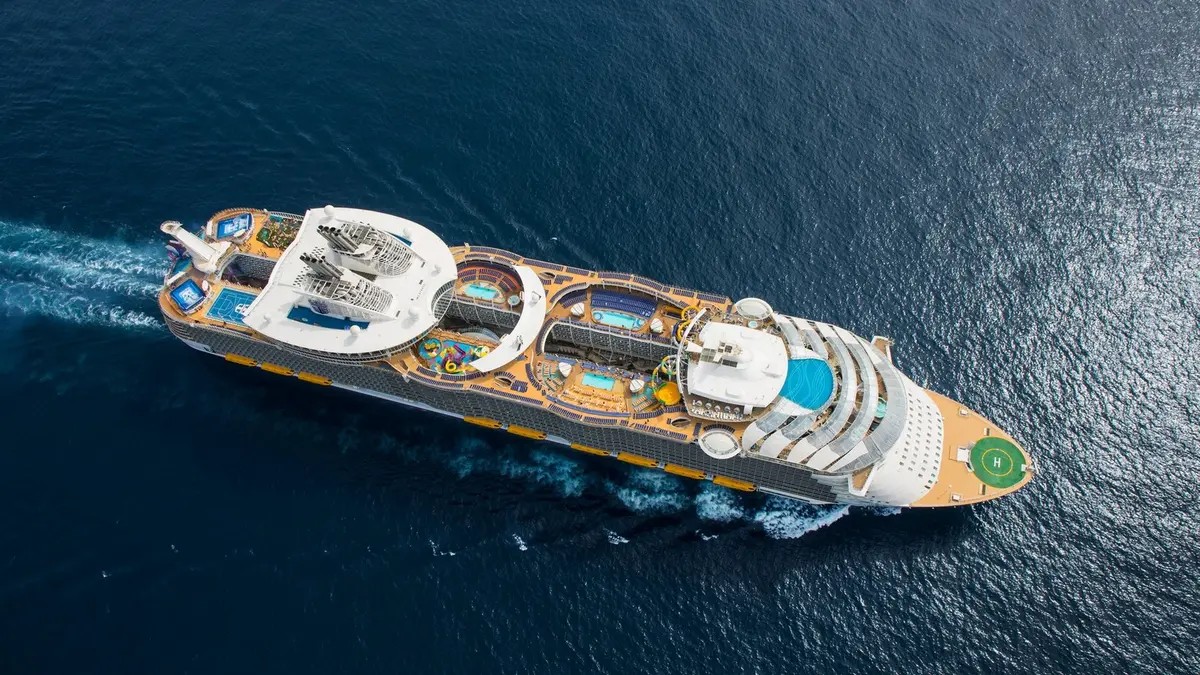 Cruise ships offer lots to do for people of all ages, and it can be an attractive vacation choice for families because how much there is to do for everyone. But like anything you try for the first time, there are definitely a few things you need to know in advance.
The wealth of choice in activities means plenty of options, and prioritizing what you should (or shouldn't do) is always a question new cruisers have.
In an effort to provide the most important information you should know, here is a breakdown of what to expect on a cruise during the first day onboard.
1. Online check-in is super important
While you could show up to the cruise terminal on the first day and check-in, that would be a mistake.
You really ought to complete the online check-in via Royal Caribbean's free app in the weeks leading up to your cruise.
Not only is it easy, but online check-in will save you so much time at the cruise terminal. Filling out the paperwork at home means not having to do it later.
Equally important is your check-in time is provided via the online check-in. Royal Caribbean enforces their check-in times, so to get the earliest time possible, you will need to do online check-in.
2. You probably won't do everything onboard, and that's okay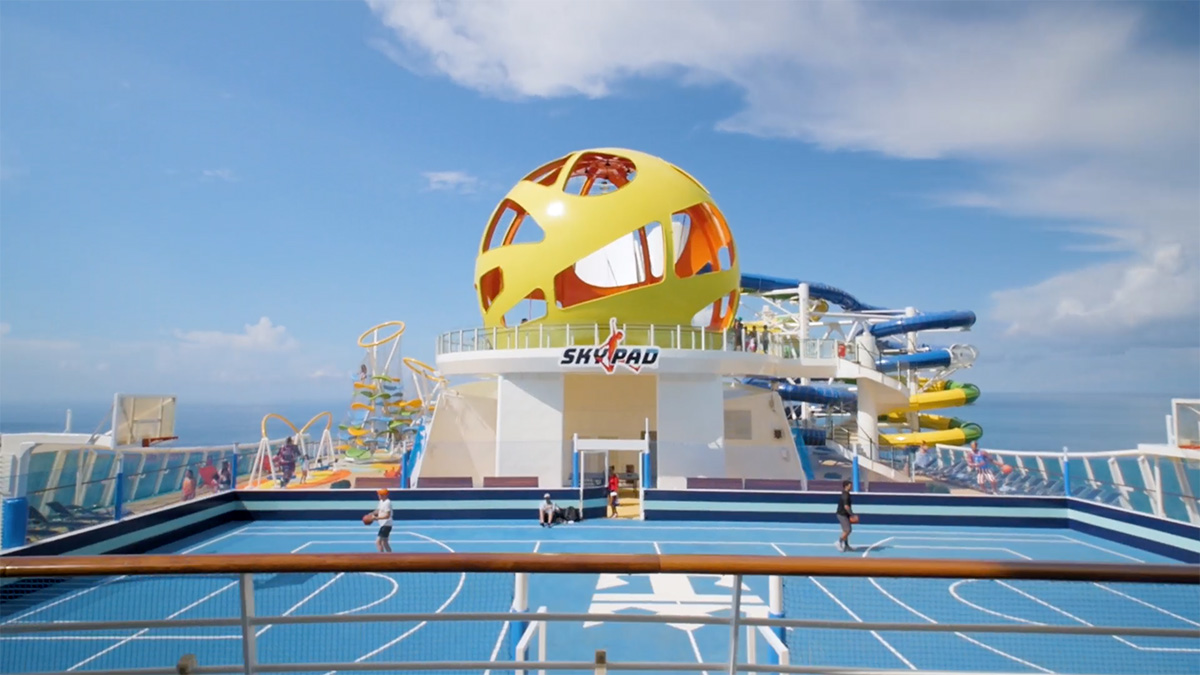 Royal Caribbean packs so much to do onboard that it may seem overwhelming to try to work in every activity, so don't sweat it.
Water slides, specialty restaurants, escape rooms, bingo, trivia and more are waiting to do every day, but if you do not get a chance to experience it all, you can always come back on another cruise to do them.  Stressing about trying to "do it all" just leads to frustration.
Instead, prioritize what things you really want to do, and book another cruise to see the rest.
3. Yes, your check-in time matters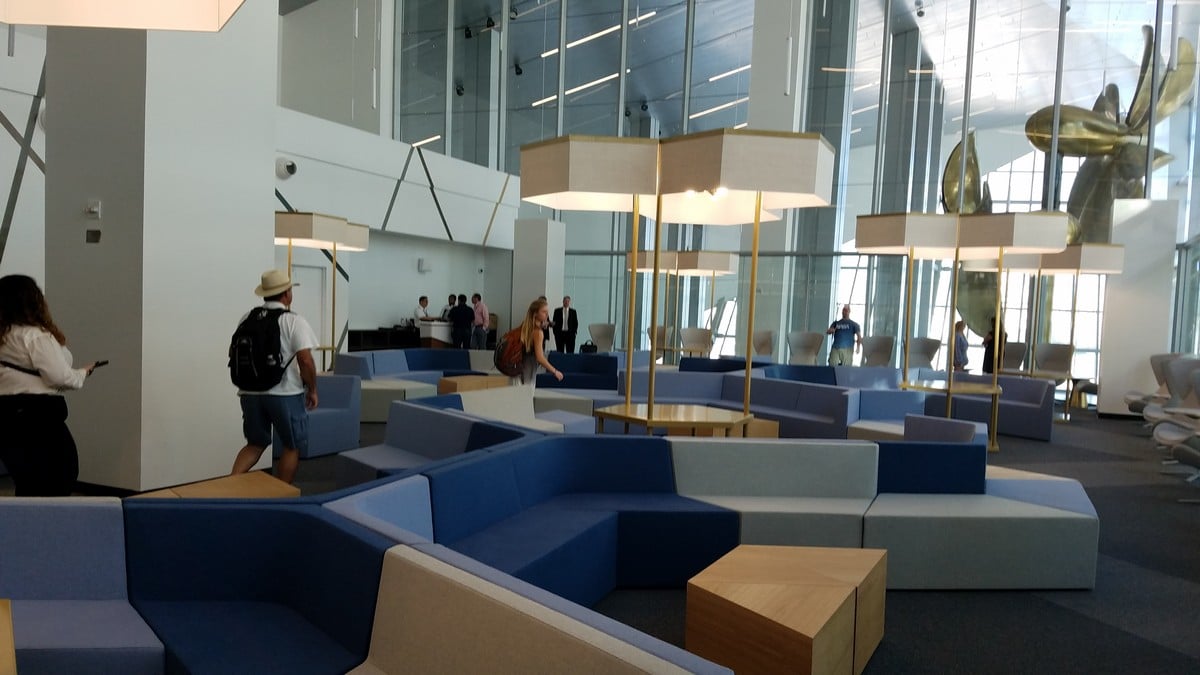 Before 2021, check-in times were suggestions, but these days Royal Caribbean is enforcing them.
Whatever time you get from online check-in to arrive to the cruise terminal, make sure you arrive right around that time. If you come in before that time, you will find yourself waiting around outside the cruise terminal.
If you have time to burn before your check-in, consider asking for a later check-out at your hotel, or have lunch at a local restaurant. Malls and even a movie theater are good ways to also spend some extra time.
4. There will be lunch provided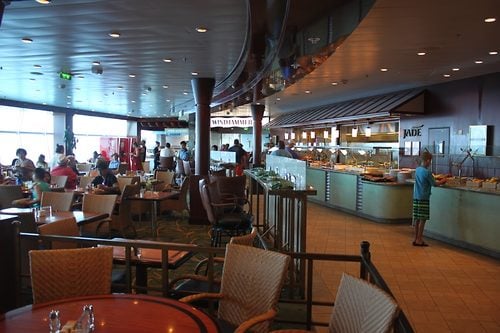 Yes, there will food provided for lunch once you get onboard the ship.
Depending on which ship you are boarding, the options can vary, but in general the Windjammer buffet will be your go-to spot for an embarkation day lunch.
Other good alternatives include Cafe Promenade or Park Cafe. There may even be a specialty restaurant or two open embarkation day that you could pay to eat at.
To get an idea of which venues will be open for lunch, read a past Cruise Compass from the ship you are sailing on before you board.
5. Food is a big deal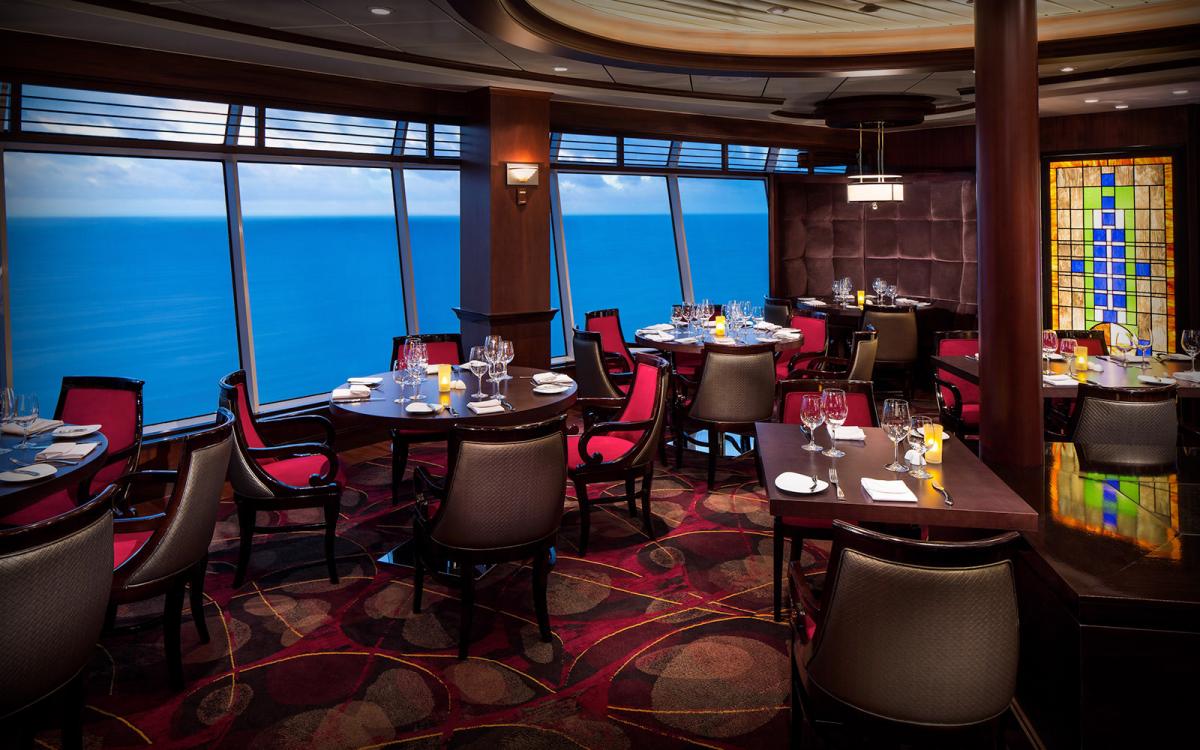 Cruise ships and food seemingly go hand in hand, and you will find lots of options where to dine onboard.
Royal Caribbean includes enough food every day of your cruise that you do not need to spend anything extra to be really well fed. Breakfast, lunch, and dinner are all included in your cruise fare, along with snacks inbetween.
Of course, there are some venues and options that have an additional cost to dine there if you choose. In fact, some of these specialty dining choices are truly spectacular, and offer cuisines and cooking styles not otherwise available onboard.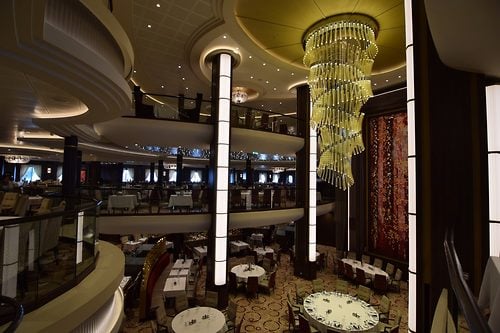 It is a good idea to look up which restaurants are on your ship, and decide if any extra-cost restaurants are of interest.  If so, go ahead and book a reservation.
Once on the ship, you could stop by a specialty restaurant to inquire about reservations as well.
Keep in mind the first day of the cruise is the best day to book a reservation, as reservations go quickly. Many other guests book specialty restaurants for dinner, and dining packages make affording to eat at a specialty restaurant much more than once easy.
6. Meet your stateroom attendant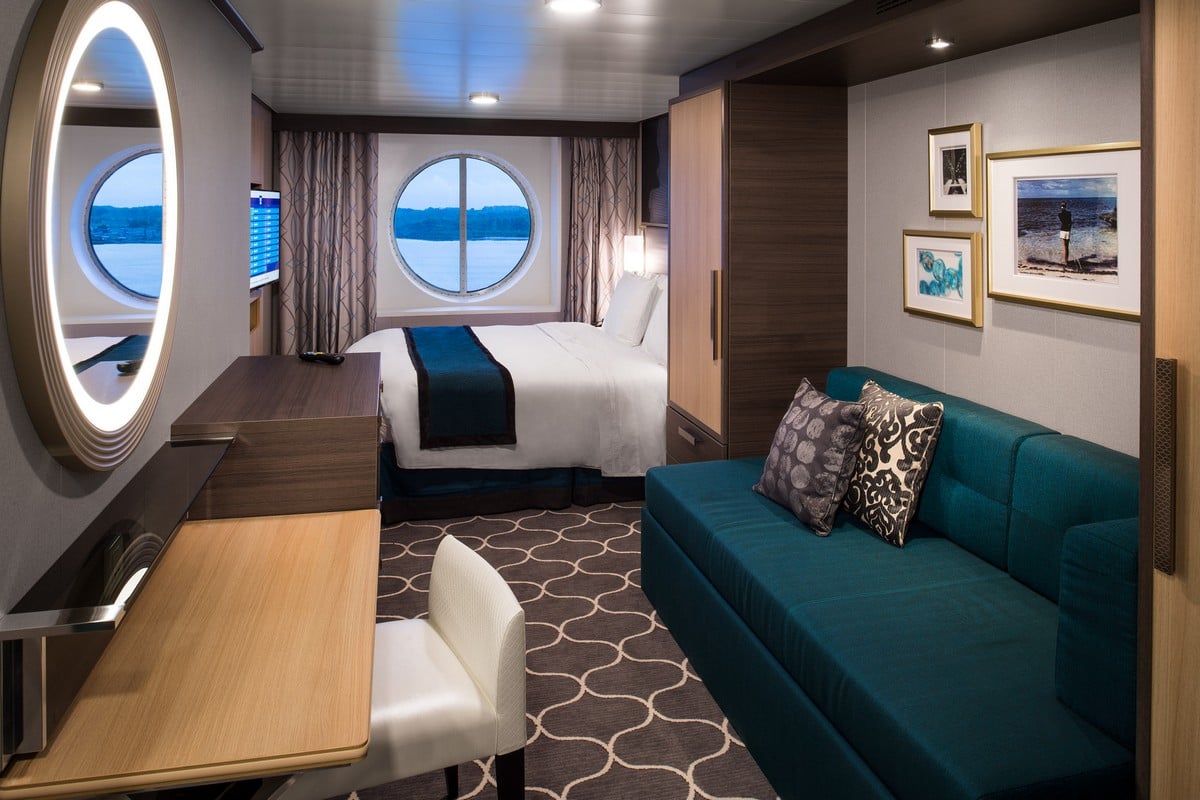 When you get in your stateroom on the first day, more than likely your attendant will be somewhere nearby to meet.
Not only is it nice to put a face to who will be taking care of your cabin for your sailing, but this is the time to make special requests.
Extra towels, a bucket of ice, separating or putting the beds together, or even opening up balcony dividers are all common requests guests have that your stateroom attendant can provide.
7. Inspect your stateroom
Once your stateroom is ready, be sure to go inside and make sure everything is working and that everything that should be there is there.
Test out the air conditioning, check to see if the crib you requested is present and that things like the television and toilet are functioning properly.
Be also certain to test your in-room safe, as this is your dedicated spot to store valuables and you want to make sure this is working correctly and you know how to operate it.  Take a few minutes to understand how to open and lock your safe, and make sure it functions as it should. If it does not, you will want to let Guest Services know as soon as possible.
If anything is broken, put in a request with maintenance (via your stateroom telephone) now while the ship has extra maintenance crew members onboard.
8. Make phone calls or text messages before the ship leaves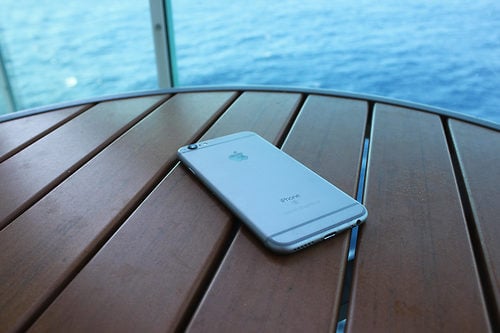 Odds are you are sailing to a foreign port of call and more than likely using your cell phone in those countries will cost you a lot of money in roaming charges.  The best strategy is to use your phone to make calls or send text messages, and then place it into airplane mode to ensure you do not encounter roaming fees.
Your phone will work normally while your Royal Caribbean ship is docked, and will even continue working a few hours after sailaway.  Refer to our guide for using your cell phone while on a Royal Caribbean cruise to ensure you do not come home to unexpectedly large bills.
9. Sign up for exercise classes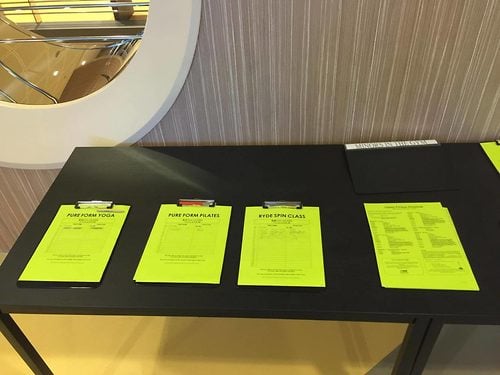 While you are touring the spa, the fitness center is in the same area, and this is the time to put your name down for a spot in any of the fitness classes offered.
Royal Caribbean offers a good variety of fitness classes, with some complimentary and others having a small cost associated with them.  If you have any desire to be included in a class, you will definitely want to sign up for them early.  All too often guests wait too long to sign up, or try to walk in for a class only to find the limited spots are filled.
There will be a table with sign up sheets near the entrance to the fitness center where you can sign up.  There is no obligation, so you can sign up and only be charged if you make it to the class.
10. Take a spa tour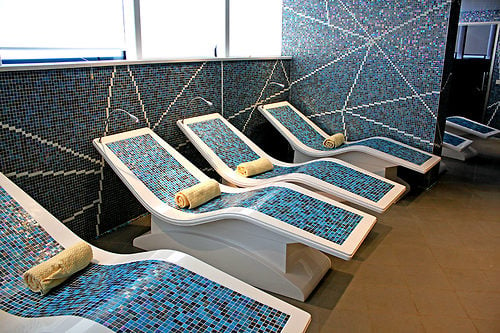 The Vitality Spa offers complimentary tours of the spa and fitness centers and while it is a sales pitch, it's fun to see the facilities available and something fun for the whole family to do.  
If you want to book a treatment for a particular day and time, you will want to make an appointment early before things start to book up.  
There's also a raffle that you can sign up for and perhaps win a free treatment.
11. Walk around to the ship to get your bearings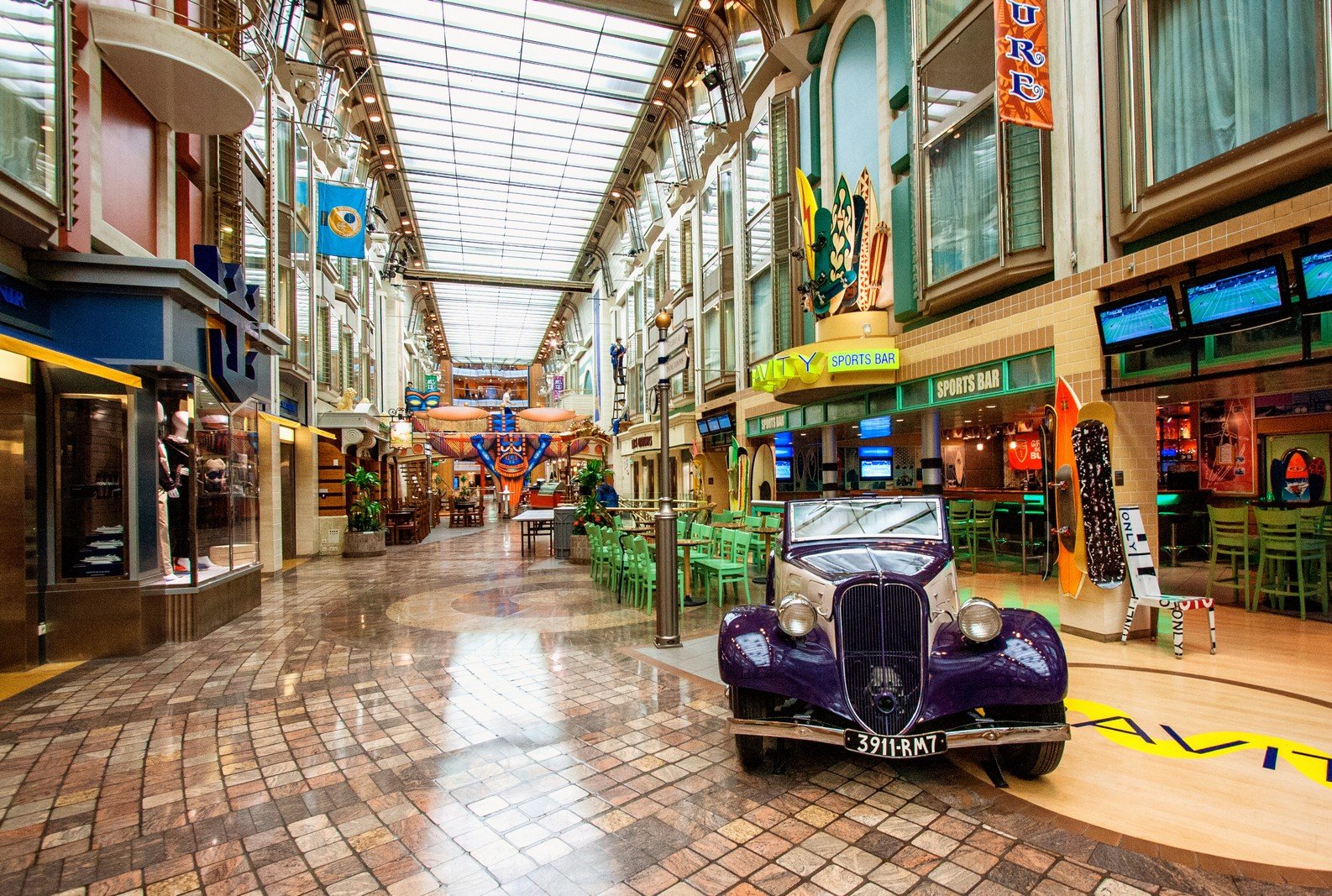 It is a really good idea to explore your ship on the first day to get a sense of where everything is.
While you can learn a lot from looking at deck plans, or reading Cruise Compass, nothing compares to actually walking around the ship.
Getting acclimated with where everything will make your cruise easier since you will spend less time trying to locate everything. Plus, you may discover something onboard you did not know existed!
12. Sign your kids up at Adventure Ocean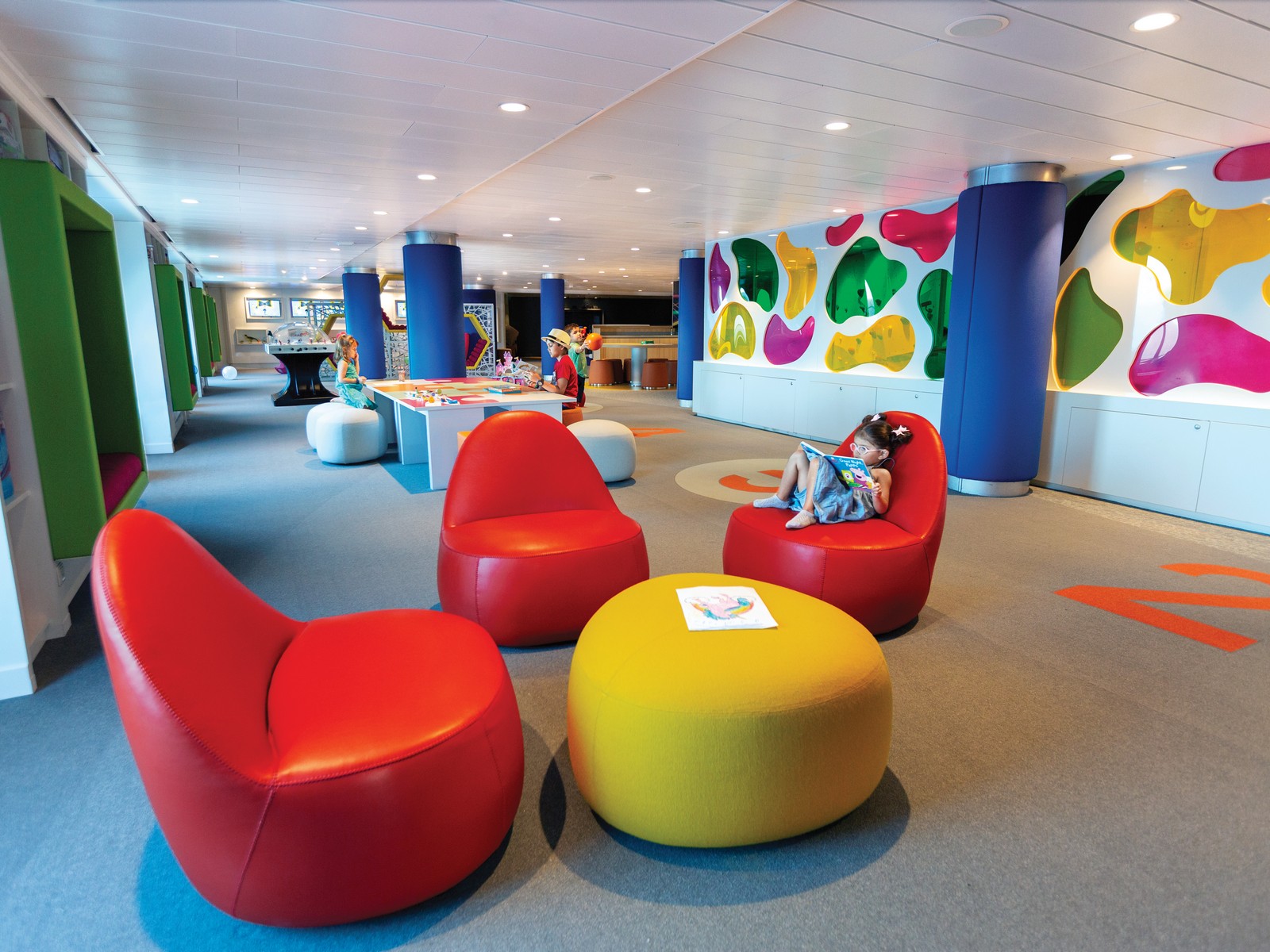 If you have kids, you will definitely want to register them for Adventure Ocean or the Royal Babies and Tots Nursery on embarkation day.  This process is pretty quick, and allows the children time to explore the Adventure Ocean facilities, while providing the staff all the pertinent information on your child.
Registration times for Adventure Ocean will be posted in your Cruise Compass, as well as on the door to any Adventure Ocean room.  Once inside, kids can check things out while parents fill out a quick form.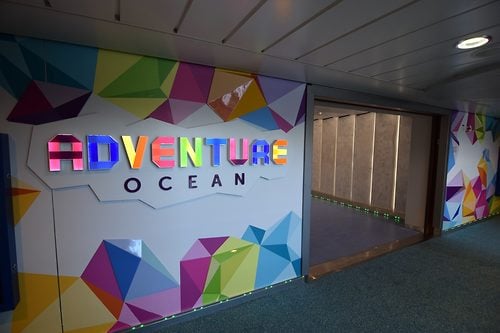 Even if your kids are uncertain if they will go to Adventure Ocean, registering them is quick, and it makes for less time wasted later on in the cruise. You may also find an Adventure Ocean table set up elsewhere on the ship to provide details about what Adventure Ocean is, and offer documentation on what kind of activities will be offered.
If you child is less than 36 months old, she/he can be registered for the Nursery. The Nursery will also allow parents to reserve some time in advance, so be sure to review what to expect when booking nursery time.
13. Confirm dietary requests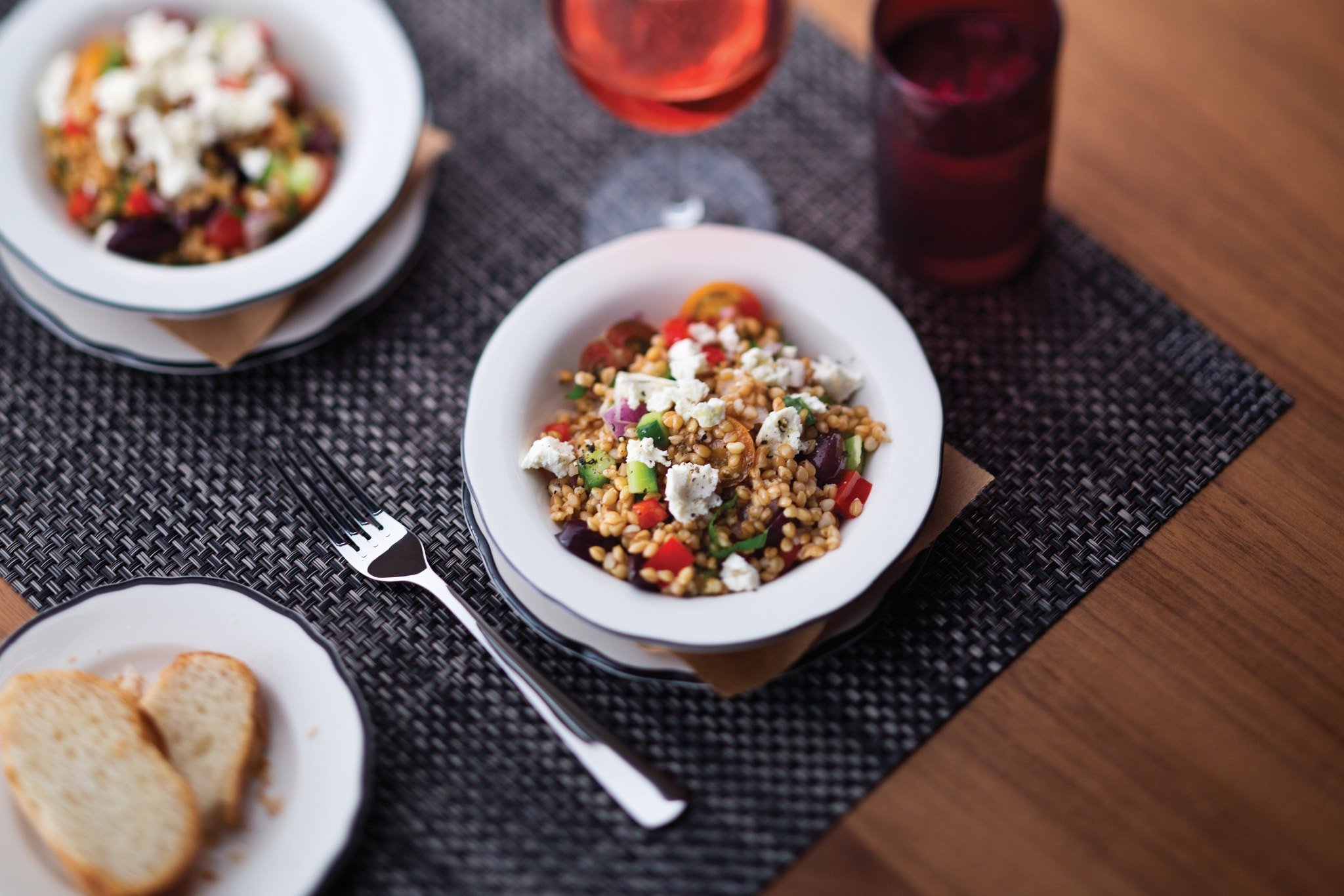 Whether you have a dietary restriction or just a special request with your meals, you will want to go to the main dining room and speak to the head waiter on duty about making dietary requests.
There is usually a few hours on embarkation day where a head waiter is on duty to take requests. These requests can be for a table or dining rotation change, dietary request or anything else special you want to make certain is taken care of.  
This is also a good time to scope out which table you have been assigned to and if there are any issues with the table location or size of the table, speak to the waiter then.
14. Put away your stuff in your cabin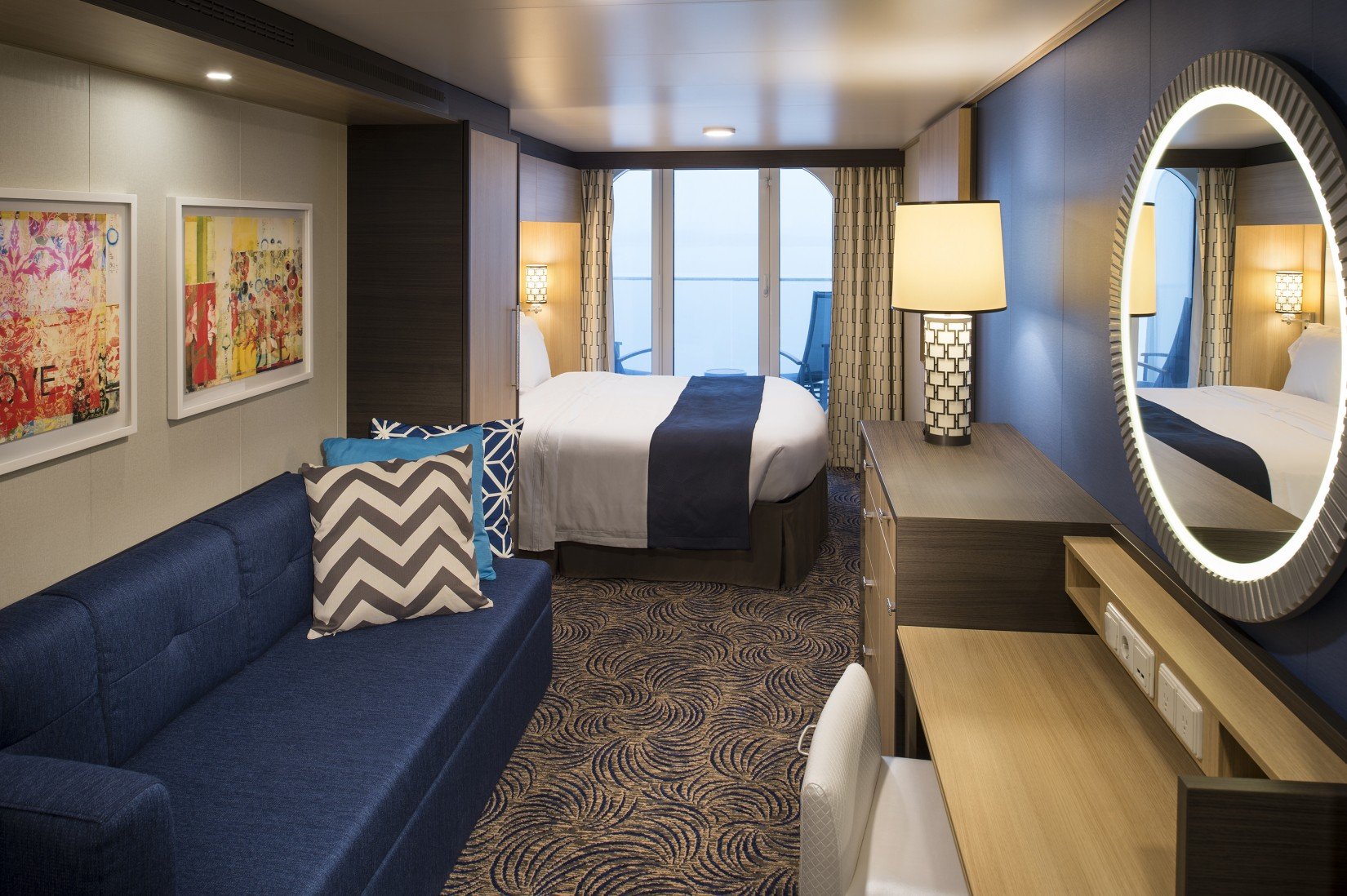 Whether you choose to unpack everything or live out of a suitcase, it is a good strategy to put some of the things in your room away so there is less clutter all around.  This has less to do with keeping your room clean, rather, it is about keeping things organized.
There is always something going on during your Royal Caribbean cruise, and knowing where the important things are makes your life easier. Plus, it seems like there is always some down time before the muster drill, so take the opportunity to unpack your toiletries, put nicer clothes on hangers and store luggage under your bed. 
You will be happy when you return to your room after an evening of dining, drinks and fun to not have to start putting away all of your stuff.
15. Do the e-muster safety drill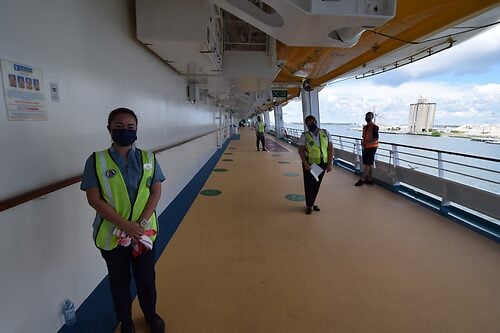 Royal Caribbean has greatly simplified the mandatory safety drill everyone has to do by integrating it into the app.
All you have to do is activate the safety drill option in your app, and watch a short safety video and listen to the emergency horn sound.
Once that is complete, you go to your muster station location to ensure you know where it is. Once there, a crew member will scan your SeaPass card and confirm you have completed the drill.
Do this early and get it out of the way so you don't have to worry about it later.
16. Find a spot for sailaway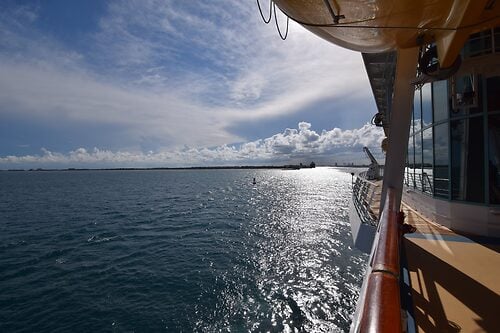 When it is time for your Royal Caribbean ship to leave its embarkation port and begin the cruise, you will want to find a great spot to take it all in. 
A very common choice is the sailaway party, which is usually held at the pool deck. There will be music, dancing and a whole lot of celebrating with the ship's activities staff.  If you want something quieter, consider finding a spot near a railing that overlooks the port area.  A hidden spot available on many ships is the helipad, which offers a fabulous vantage point.
If you are staying in a stateroom that has a private balcony, it is hard to beat that kind of a spot for sailaway.  Grab some drinks from the bar and bring it down to your stateroom to enjoy on the balcony. After all, having a balcony stateroom means you do not have to compete with anyone for a spot (except perhaps your kids).
Read more: The best spot for sailaway on every Royal Caribbean cruise ship
17. Drop off as much luggage as you can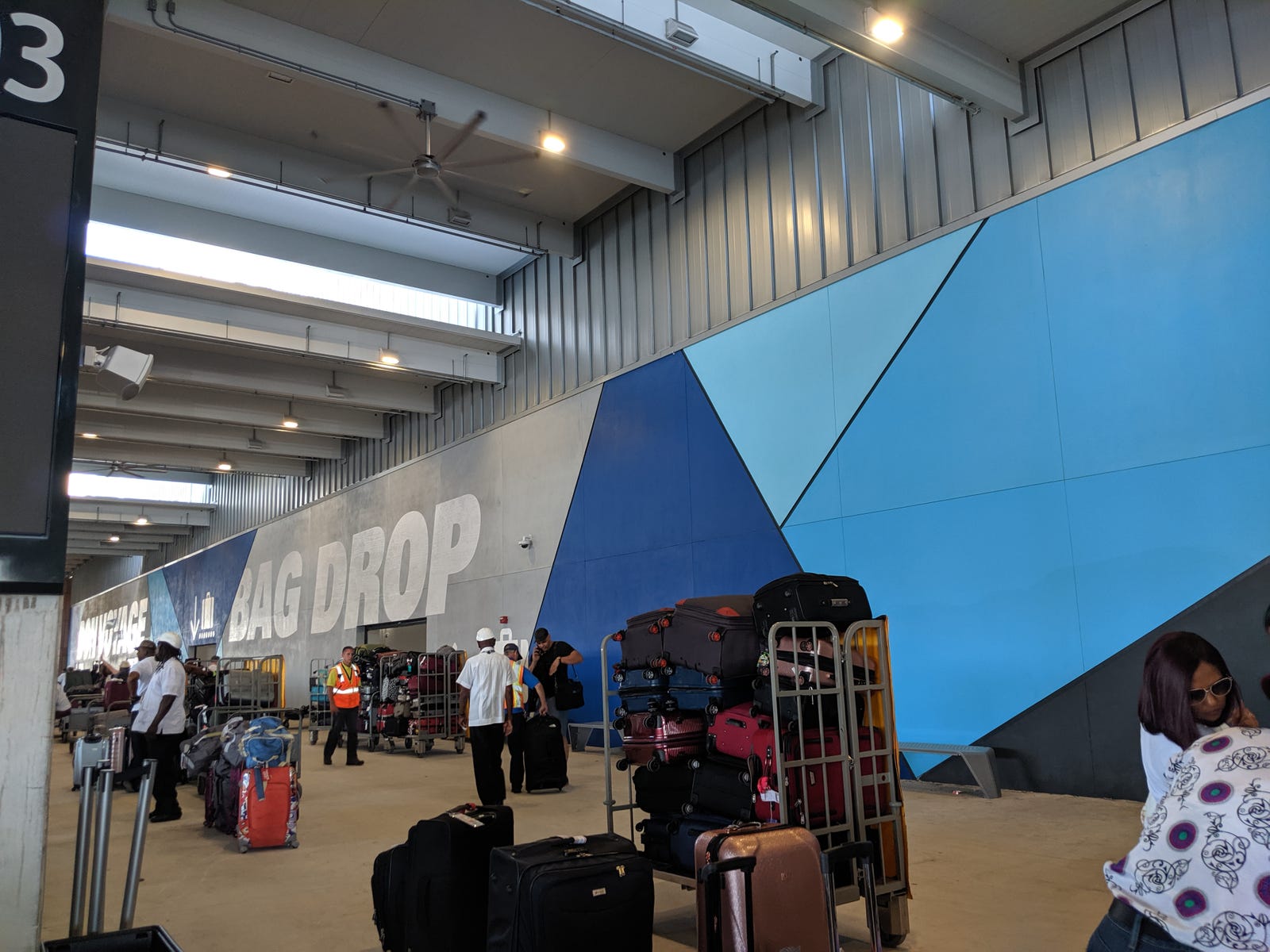 When you arrive to the cruise terminal, there will be porters to take your luggage and check it so it can be delivered to your room on the ship.
Just like if you are flying on an airplane, the more luggage you check, the less stuff you have to carry around with you.
In my opinion, check as much of it as you can to make the time getting on the ship before your cabin is ready as easy as possible. All too often I see a family sherpaing all of their  luggage around the ship. It's just not worth it to try to haul it all onboard yourself.
Read more: Should you use the porters to take your luggage on your cruise ship?
18. Pack a carry-on bag for the day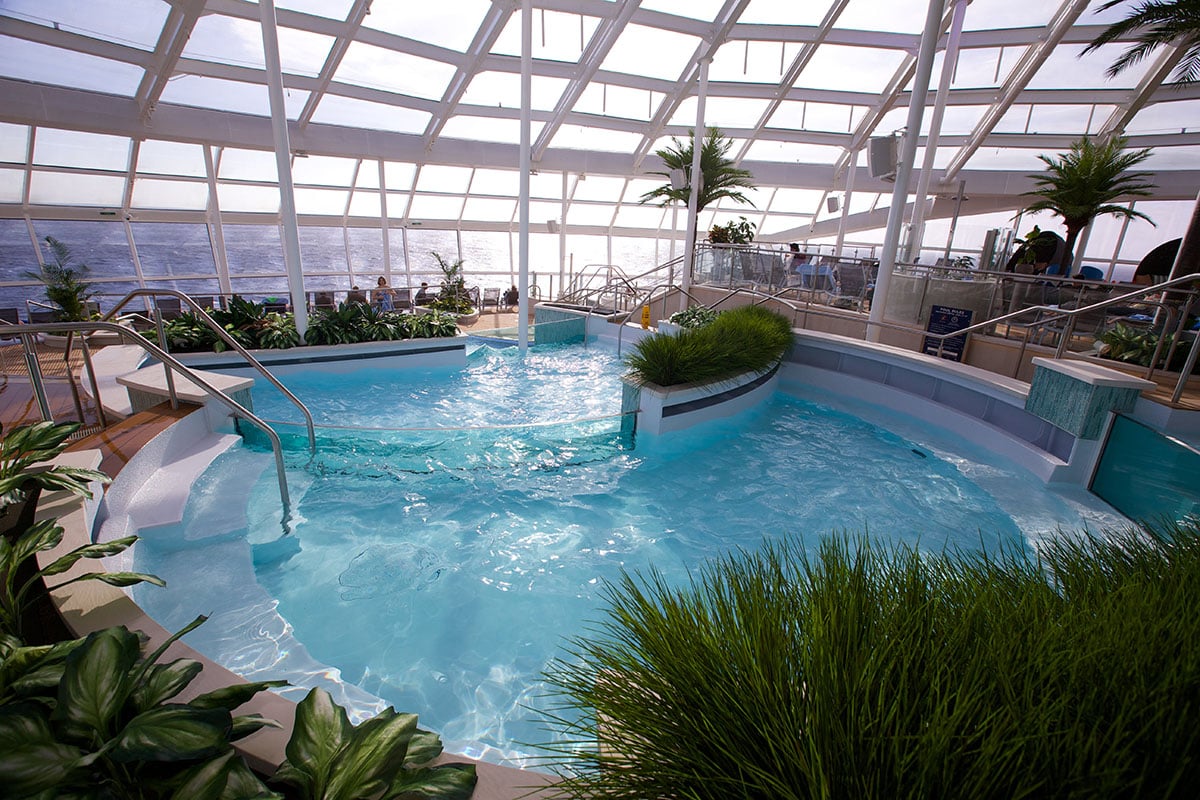 While you should check as much luggage as you can when you get to the cruise terminal, hold back a day bag with some important things inside that you may need later.
You will want to pack a few key items in your carry-on bag including:
Important medication you need
Travel documents
Covid-19 vaccination cards and test results
Swimsuit to change into later
19. Pools and water slides are open on the first day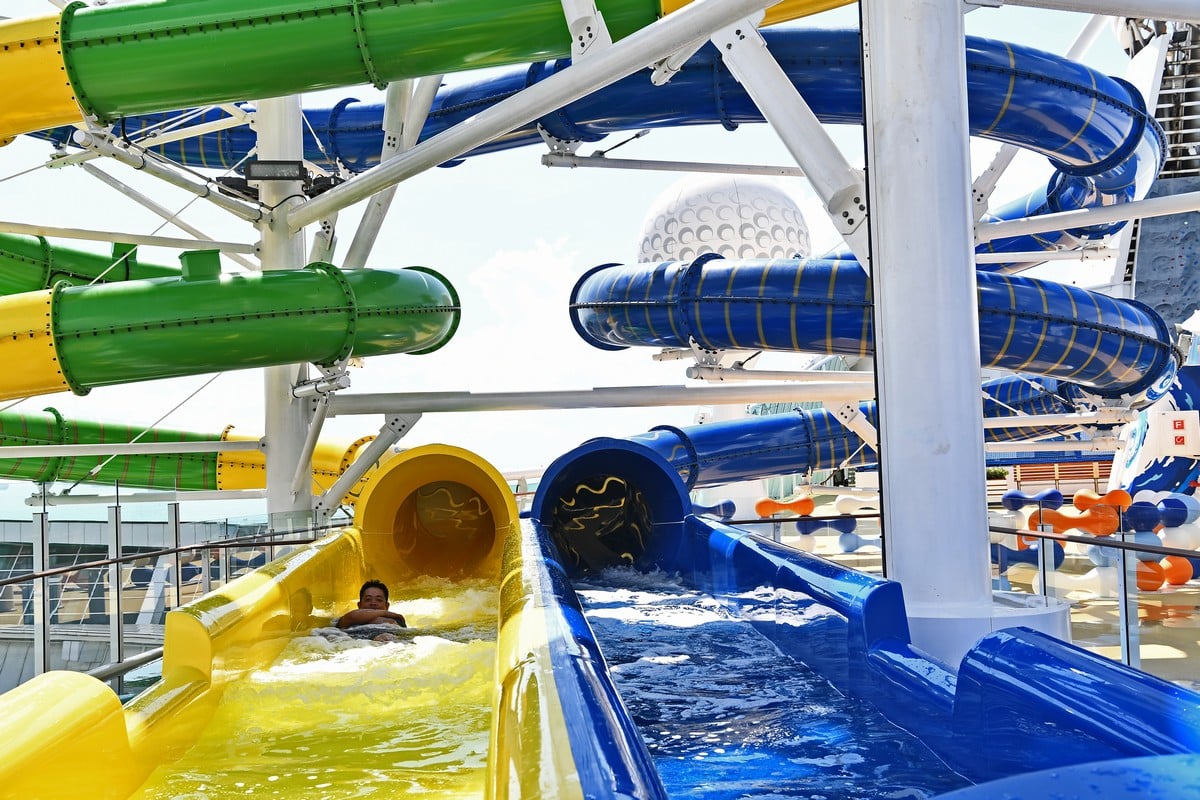 The best time to go down the water slides and splash in the pool without any lines is the first day of your cruise.
Most other guests packed their swimsuits in their checked luggage, leaving little demand for these popular attractions. Your best bet is to bring your swimsuit with you in your carry-on bag, and then check in a public restroom.
Don't worry, there are towels you can borrow on the pool deck.
20. Put valuables in the safe
Even if you don't bring expensive jewelry on your cruise, you still have valuables that should be placed in your stateroom safe.
Put your passport and government identification, wallet with cash and credit cards, house and car keys in the safe. 
21. Dress comfortably for your first day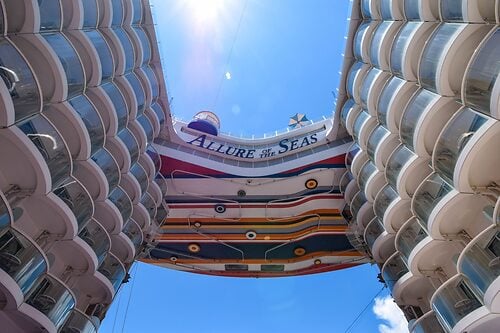 If you are wondering what to wear on the first day of the cruise, the key is to wear comfortable shoes and clothing.
As you go through the check-in process, there will be standing in line, so comfortable shoes are a good starting point.  In addition, you may find yourself outdoors often, so t-shirts and shorts are the most common type of clothing most guests wear on their first day.
Speaking of t-shirts, a lot of groups or families choose to wear matching t-shirts as a fun way to kick off your cruise.
As stated earlier in this post, it is a good idea to pack a swimsuit to be able to change into later if you choose.  Some people will wear a bathing suit under their clothes so they can more easily hop in the pool later.
22. When can I get into my cabin?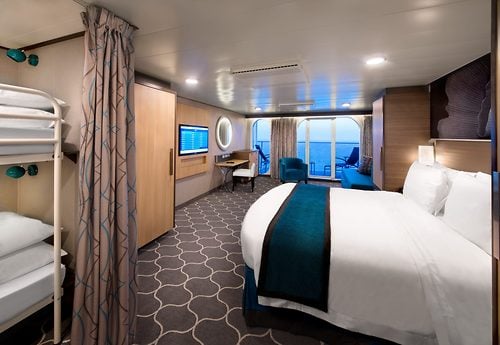 The exact time your stateroom will be open varies, but generally early afternoon.
You will know the rooms are not open yet because large fire doors will block access to the stateroom hallways.
Usually, Royal Caribbean opens its rooms for guests around 1 or 2pm. When the rooms are ready, an announcement will be made over the PA system to alert everyone the rooms are open.
23. Bars will be open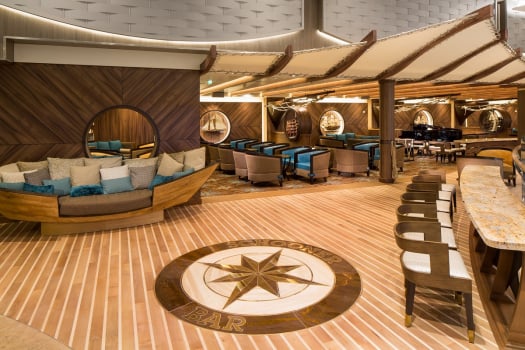 Pretty much all the bars will be open on the first day of your cruise, which means you can start using your drink package benefits immediately.
Not only can you get cocktails or beers, but specialty coffees and teas will be available to enjoy as well.
Of course, complimentary drinks will be available as well.  
24. Try to avoid guest services on the first day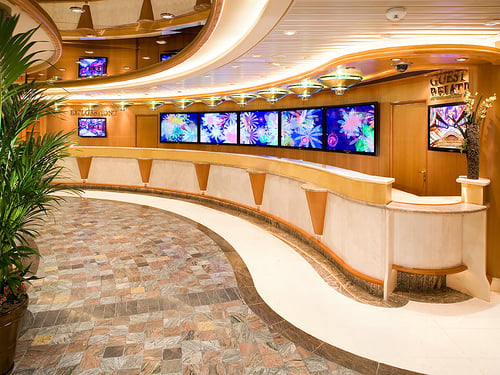 If possible, wait to speak to someone at Guest Services until either the next day or after dinner begins.
Unfortunately, the line for Guest Services is always longest on embarkation day, because many guests have first-time cruise questions and end up there to get them resolved.
In my experience, most issues can wait until later. Unless it is something that needs immediate attention and/or cannot be remedied by your stateroom attendant, you should avoid the long Guest Services lines on embarkation day.
25. Have a cocktail!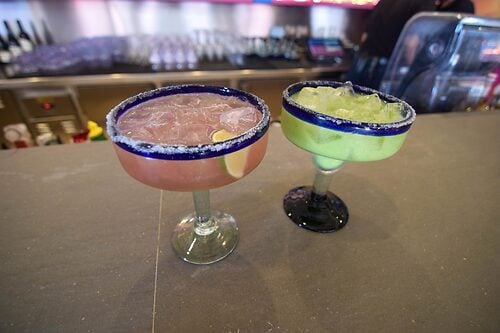 Last, but not least, take some time to relax and savor the moment. You are officially on vacation, so grab a drink at a bar and toast the start to what should be a fantastic time at sea.
This may not sound like a big deal but getting things started off on the right foot is always a good idea and sets the tone for the rest of your vacation.