In:
When the days until your next Royal Caribbean cruise start to tick down to the point where you start to see the light at the end of the tunnel, that means it is time to pay off your Royal Caribbean cruise in full.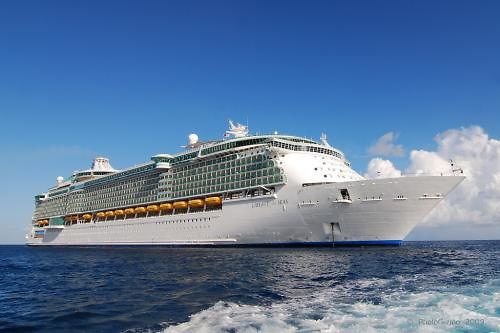 Royal Caribbean requires guests pay the full fare by a certain point in advance of embarkation day. 
Guests only have to put a deposit down well in advance to reserve a stateroom and price but a good two months before your Royal Caribbean cruise, you will have to make a final payment.
When is payment due
Final payment for your cruise will due on a specific date prior to your cruise. The exact date depends on the length of your cruise:
Cruises over Christmas or New Years day: 90 days prior to sailing
7+ night cruise: 75 days prior to sailing
3-6 night cruise: 60 days prior to sailing
If you fail to make final payment on time, you risk jeopardizing your stateroom you reserved and the rate you had locked in.
How to make final payment
If you booked your Royal Caribbean cruise directly with Royal Caribbean, you can either call Royal Caribbean directly and give payment over the phone or you can log onto the Royal Caribbean web site and provide payment there.
If you booked through a travel agent, you can simply contact your travel agent and provide payment to them.  Some travel agents will require final payment a few days before final payment date because the agents want to make sure there are no slip ups.
How to make final payment easier
Let's face it, no one likes having to lay out thousands of dollars at once because, well, most folks prefer to make smaller payments than a large lump sum.  Larger lump payments mean it is more of a hit on your family's personal finances.
Make smaller payments
One option you have is to spread out payments between when you make a deposit and the cruise itself.
Royal Caribbean will allow guests to make payments of any amount in the interim period before final payment.  This will require some pro-active work on your part but it will mean less of a "big hit" once you have to pay the cruise. 
Guests may make payments of $500 or more online or call Royal Caribbean directly to make payments of less than $500.
Save money on your own
Another option if you would prefer to keep your money with you but avoid that "big hit", is to stash the money in a "piggy bank" of sorts.
Many banks allow automatic transfers between accounts, so conceivably one could have a little bit of money stashed away at specific periods so when final payment date shows up, you are prepared.