In:
We love to share with our readers different tricks, secrets and other lesser known tidbits about cruising on Royal Caribbean so you can take advantage of them on your next cruise.  Today, we've got a great spot to go to for sail away on Freedom of the Seas that will get you a great view without a lot of people around.
The helipad on Freedom of the Seas is located on the bow (front) of the ship and during sailaway, Royal Caribbean permits guests access to the helipad.  This is a great spot to see the port as you leave, especially for those that do not have a balcony stateroom or simply want something a little different.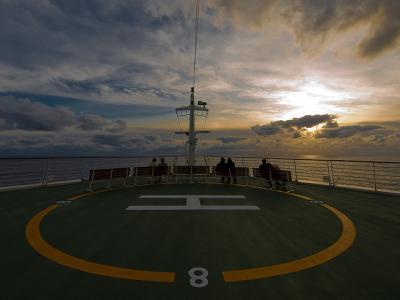 Photo by Andrew Quested
You can get to this special spot by walking all the way forward on deck 4 outside. There will be stairs that go up to the next deck, and farther forward is the helipad.  Once there, you will find benches to sit on but the best spots are as far forward as you can get.
In addition to sailaway, the helipad is usually open most of the day, but it can close at any time for safety reasons (usually high winds).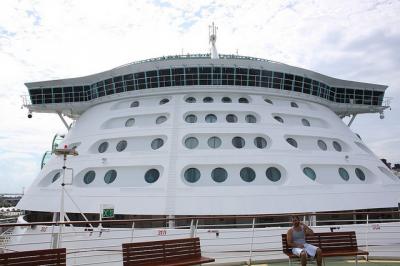 In addition to Freedom of the Seas, you should expect this secret to work on her sister ships Independence of the Seas and Liberty of the Seas.  Guests may access the helipad on all Freedom, Voyager and Radiance Class ships.