In:
One of the first events on every Royal Caribbean cruise is when guests get their SeaPass card to use onboard their cruise. Every guest must use one and it is your figurative and literal key to your cruise experience and here is what you need to know about your SeaPass card and account.
SeaPass basics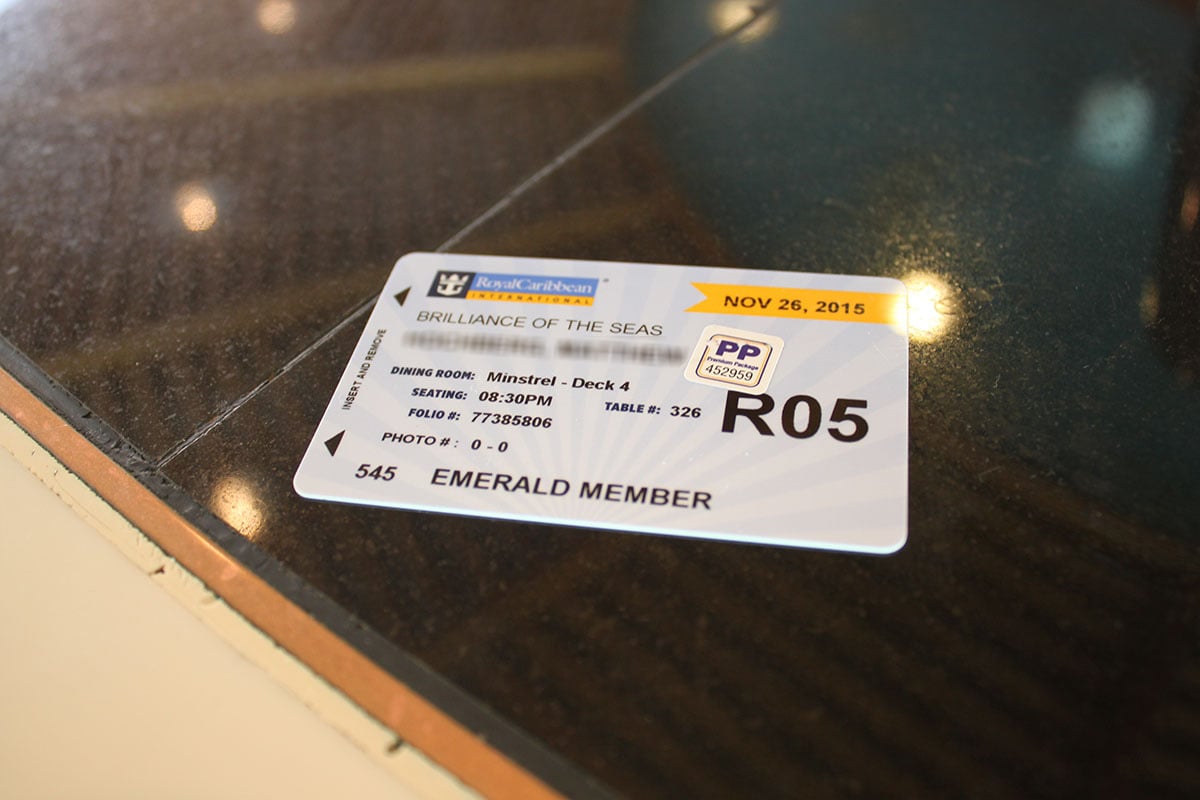 When you hear the word, "SeaPass," it refers to your onboard expense account that is a lot like a credit card account, where all of your onboard purchases are charged against.  Since Royal Caribbean ships are cashless, your SeaPass card is how you make purchases, gain access to designated areas of the ship and identify yourself to Royal Caribbean easily.
Each person on the ship (including kids) will receive a SeaPass card with their information stored in the account. At embarkation, you will put down a credit card (American Express, Optima, MasterCard, Visa, Discover and Diner's Club) to place against your purchases.  At the end of your cruise, all of your purchases are added up and charged to that credit card.
Royal Caribbean also allows you to use traveler's checks, debit cards with a Visa or MasterCard logo, or cash to activate your SeaPass charging.
Once onboard your ship, you can use the SeaPass card to do things like
Get into your stateroom
Make onboard purchases
Check-in when returning back to the ship in ports
Accessing your onboard photos
Your SeaPass card is something to bring with you anywhere you go onboard or onshore. 
Making purchases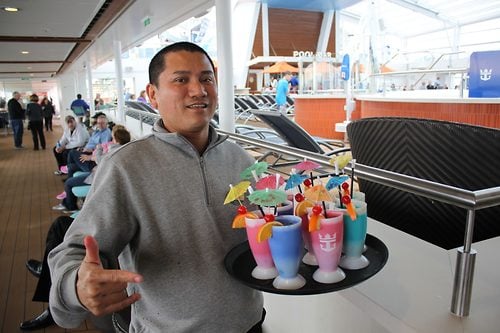 Using your SeaPass card to make purchases online is pretty simple and identical to using a credit card. Present your SeaPass card to a Royal Caribbean crew member and they will swipe it, provide you with a receipt to sign and that is about it.
A running tab of all your purchases will be kept under separate folio numbers for each guest and an itemized statement left in your stateroom the night before disembarkation.
Normally to activate this SeaPass account, most guests provide a credit card, (American Express, Optima, MasterCard, Visa, Discover and Diner's Club), to have these purchases charged to at the end of their cruise. Additionally, the SeaPass system may be activated with traveler's checks, debit cards with a Visa or MasterCard logo, or cash.
Onboard credit
Often, guests have onboard credit from a variety of channels. This onboard credit is effectively free money that is credited to your SeaPass account that will offset purchases made onboard.
If you have any onboard credit, it will automatically post to your SeaPass account on the first night of your cruise.  All charges you make your SeaPass card are first deducted from your onboard credit before you start accruing a tab.
You cannot designate certain charges to go against your onboard credit in lieu of others. Rather, it's a first charged, first debted system.
Kids
Children receive a SeaPass card too and they are essentially no different from an adult account, although there can be differences if you would like.
Minors receive SeaPass cards that have a different design to easily identify them to any crew member. 
In addition, parents can opt to revoke charging privileges completely or give a daily limit.