In:
Before you arrive at the terminal for your first Royal Caribbean cruise, you will need luggage tags so that your luggage can be delivered onboard the ship.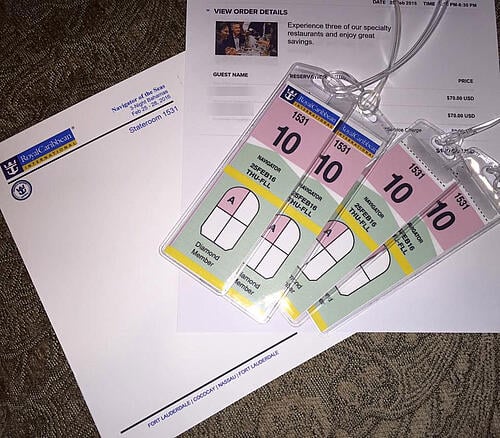 Luggage tags can be printed at home or obtained at the terminal on embarkation day, and knowing how the process works can make the first day of your cruise as smooth as possible.
Here is the important information for how to get luggage tags for your Royal Caribbean cruise.
What are Royal Caribbean luggage tags?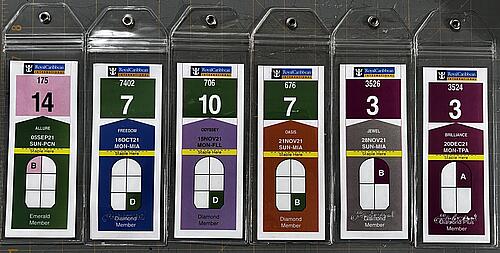 Similar to checking your luggage at the airport, Royal Caribbean luggage tags allow you to drop off your luggage at the cruise terminal and have it delivered to your stateroom on embarkation day.
Luggage tags are looped around the handle of your bags and they include your name, stateroom number, ship, and itinerary. This ensures the porters and crew onboard know where to bring your luggage once on the ship.
Related: 25 things you need to know for your first day on a cruise ship
Where do I get my Royal Caribbean luggage tags?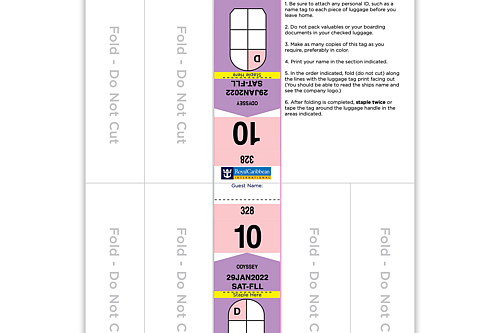 Prior to your cruise, you'll receive eDocs (an electronic document) that outlines your ship, sail date, stateroom, and deck number. You will receive eDocs via email, although they are also accessible on the "Upcoming Cruises" section of Royal Caribbean's website.
On the last page of the eDocs is a luggage tag that you can print out and attach to your luggage. To attach the luggage tags to your bag, fold the tag, loop it around the handle of the bag, and staple the ends together.
Can I get my luggage tags at the terminal?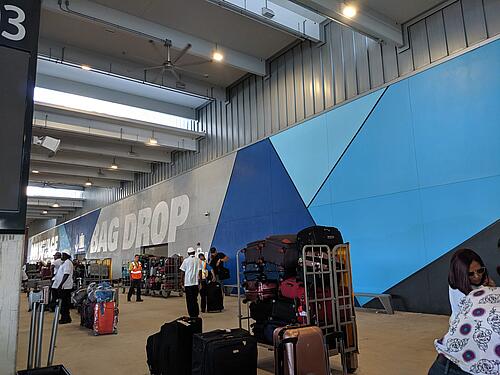 If you do not print your luggage tags in advance, you can get luggage tags free of charge at the cruise terminal on embarkation day.
When you arrive at the terminal, you'll see a drop off area for luggage. At the drop off area will be an area to receive luggage tags for those guests without them. Simply walk to the porter with the luggage tags and tell him your stateroom number. He will write the number on the tag, attach it to your bag, and take your luggage.
It's recommended to print luggage tags in advance in case of a line to get a luggage tag at the terminal. However, the process is usually quick even if there is a line.
Related: Should you use the porters to take your luggage on your cruise ship?
What if the luggage tag falls off?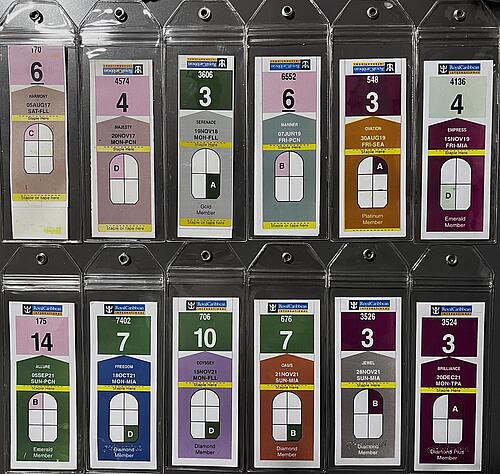 It's possible for luggage tags to fall off in the process of bringing your luggage onboard the ship. The tags are made from paper, so they're prone to ripping or being damaged in transit.
If your luggage tag falls off, crew members will place the luggage in a designated area onboard with any other luggage that is unidentifiable. Once you realize your luggage has not made it to your room, go to Guest Services and explain the situation. They will direct you to a room with the unidentifiable luggage.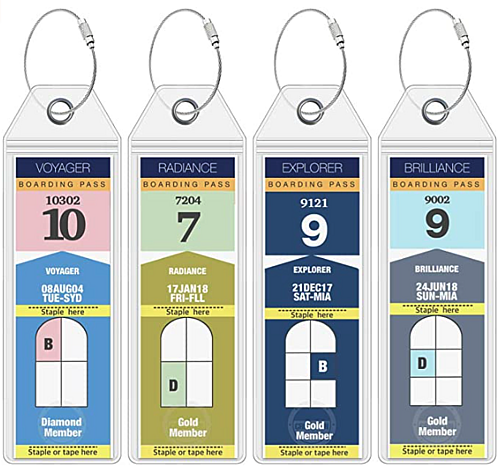 One recommendation to protect luggage tags from falling off or being damaged is to purchase plastic luggage tag holders with a steel hook that attaches to the bag. Luggage tags fit inside these waterproof, clear, and sealed plastic holders, which provide a lot more protection than just a thin piece of paper.
It can't hurt to have a regular plastic luggage tag on your bag with your name and contact information, either, to help identify your luggage on the chance of delay.
How do luggage tags work on disembarkation day?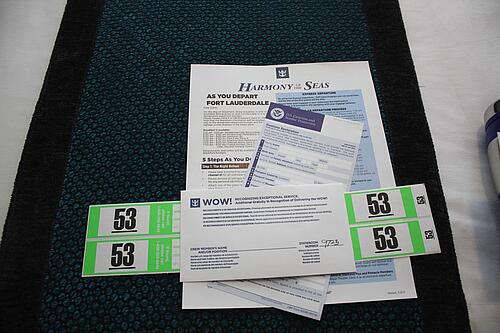 Luggage tags are also used on disembarkation day on a Royal Caribbean cruise, but the process looks quite different from embarkation day.
There are two options for disembarking the cruise: self-assist or regular departure.
Self-assist disembarkation does not require any luggage tags and is when guests can disembark the ship at any time, provided they manage their own luggage on the way out. Guests who choose this option must be comfortable carrying luggage without any assistance from porters.
Related: Self-disembarkation on Royal Caribbean cruises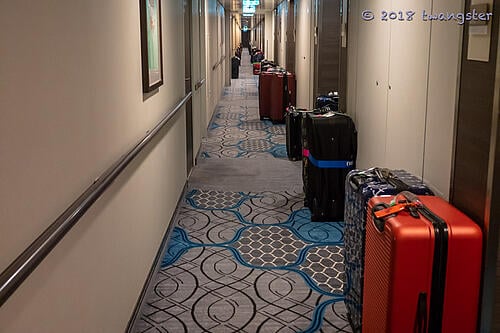 Regular departure, on the other hand, requires luggage tags, which give a set time when you can leave the ship. Toward the end of the cruise, your stateroom attendant will place luggage tags and disembarkation information in your cabin.
Luggage tags come with a specific number to indicate when you can disembark the ship and where your luggage will be placed in the baggage claim area at the terminal.
On the evening prior to departure, place luggage tags on your bags and put your luggage in the hallway outside your stateroom door. The luggage will be collected and taken to baggage claim for you.
Planning your first cruise? Start here: