In:
Ten days ago, my first cruise came to an end as I disembarked Mariner of the Seas in Port Canaveral.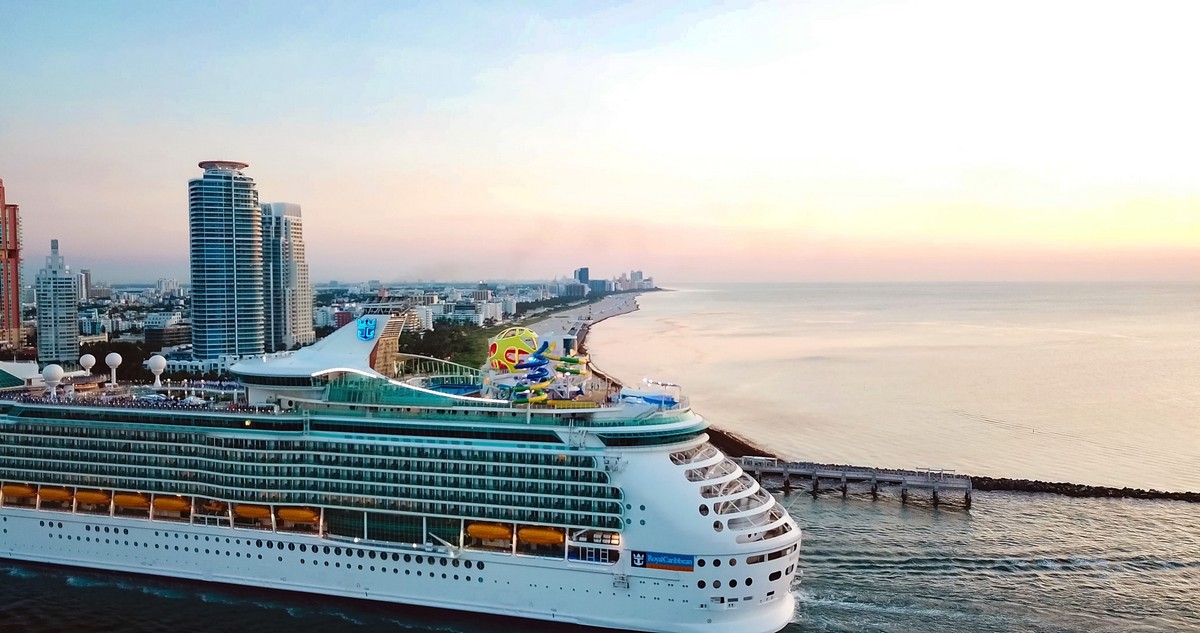 Before my sailing, I wrote about what I thought I should do on a Royal Caribbean cruise. Having worked as the video editor for the Royal Caribbean Blog YouTube channel for the past year, I felt adequately prepared for my first cruise experience.
Inevitably, though, I found myself saying "I wish I had done that!" several times during and after the cruise. Things like booking a shore excursion, packing differently, and pre-planning in the Cruise Planner would have made my cruise experience smoother.
And while I don't have any major regrets about my first cruise experience, here are a few things I wish I did differently.
Planned my day in Nassau better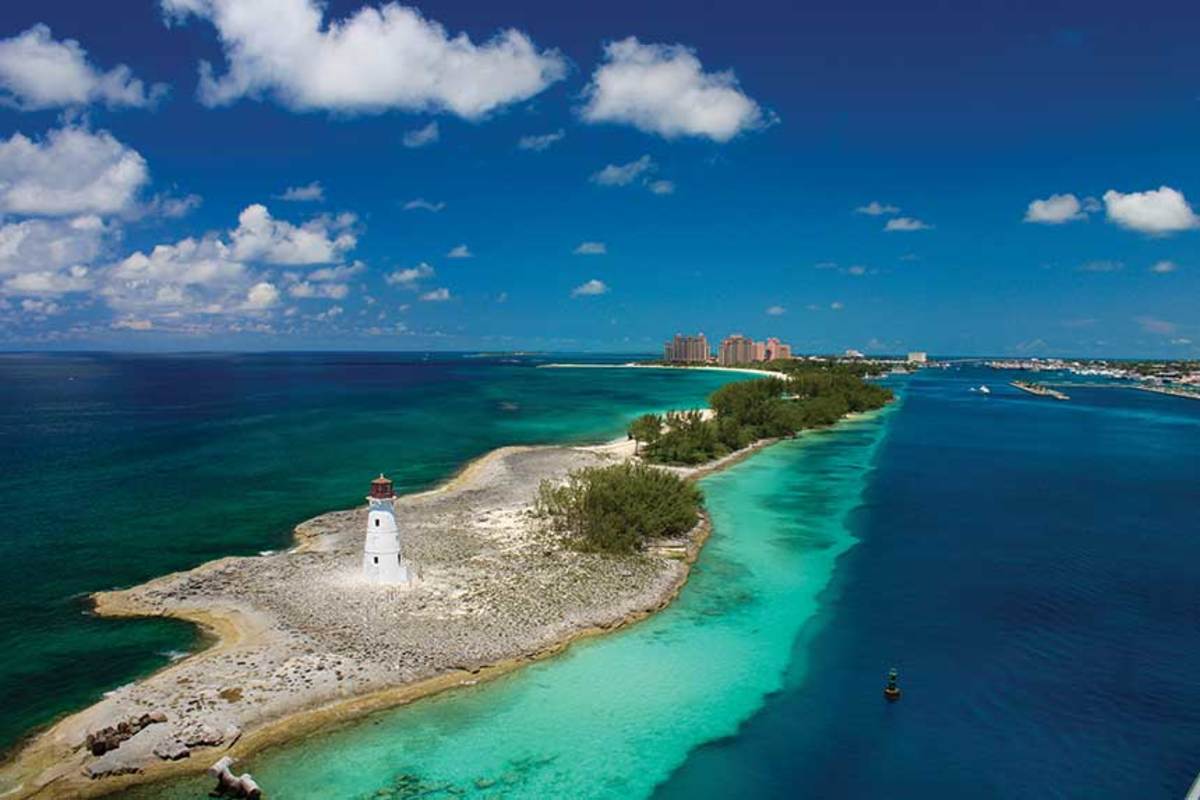 Looking back, I wish I had planned my day in Nassau better. I was originally considering booking a shore excursion through Royal Caribbean but ultimately decided against it. As a newbie, I figured that I could easily go with the flow in Nassau, but this was not necessarily the case.
Nassau is still fairly quiet following the cruise industry shutdown. As I walked off the pier, many shops were still closed and the port area was slightly eerie. After asking some locals where to go, my sister and I decided to walk to Junkanoo Beach. We weren't that impressed with Junkanoo, so we decided to taxi to Atlantis. When we got to Atlantis, we realized we needed a day pass to explore the resort, but it was really pricey. Therefore, we decided to taxi to Cabbage Beach, a free beach nearby.
Finally, we arrived in paradise! Cabbage Beach is very clean, with turquoise water and soft white sand. However, at nearly the exact moment we laid down, it started to thunderstorm.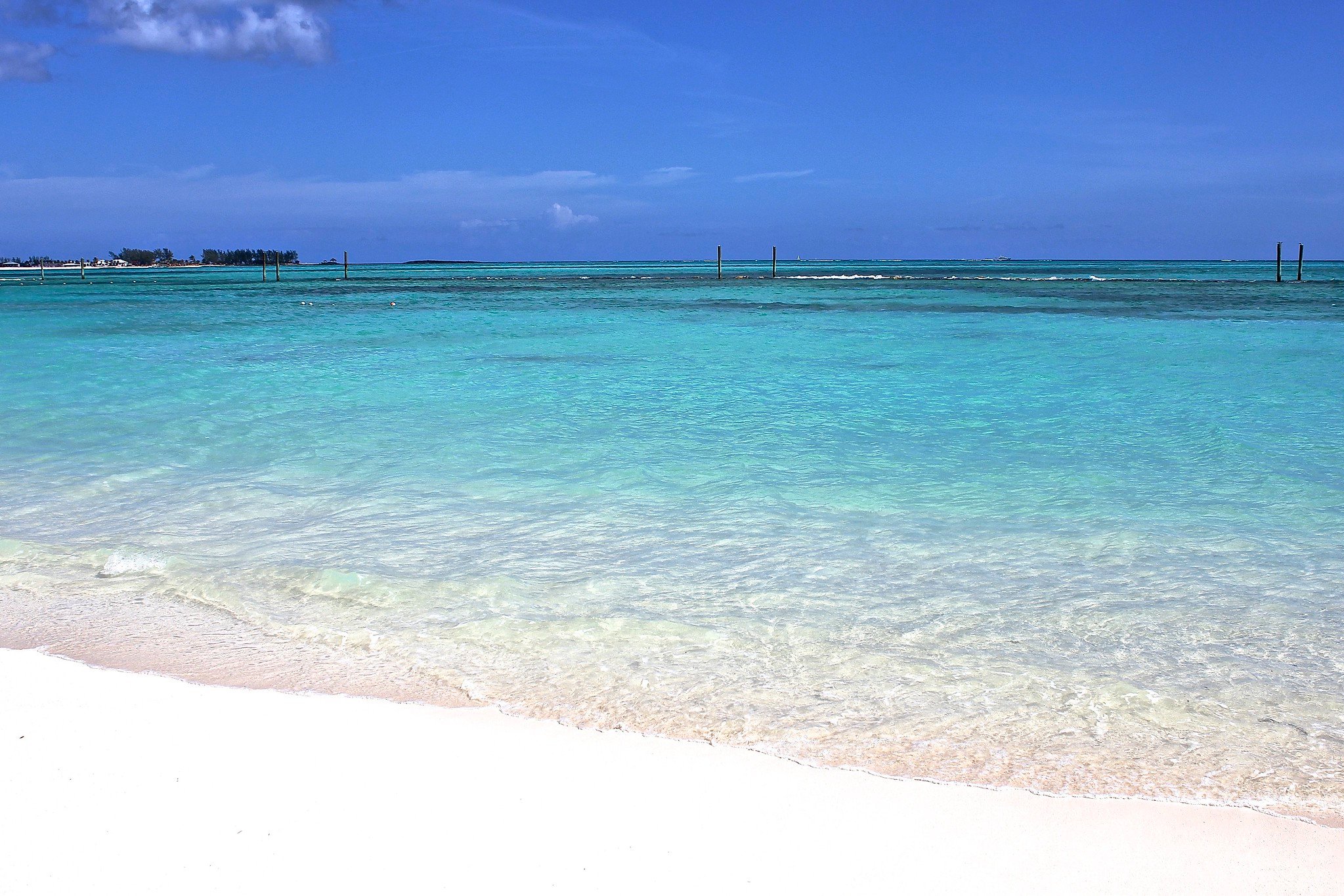 Needless to say, we decided to taxi back to the ship and call it a day.
Since Nassau is such a popular port for cruises, I thought that it would be much easier to navigate and figure out what to do once I got off the ship. I didn't find this to be the case, though, and I would recommend doing more research beforehand if your cruise stops in Nassau.
Purchase the coffee card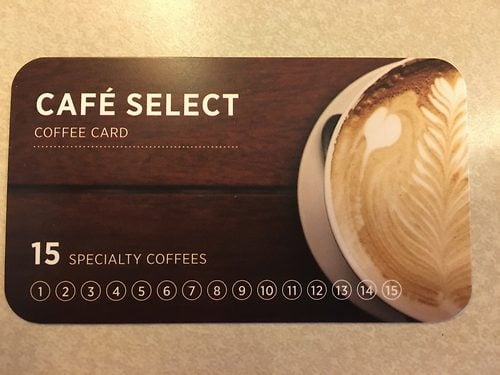 The coffee card is something I did not know about before my cruise but wish I had!
Royal Caribbean offers a "Cafe Select Coffee Card" available on the Cruise Planner website. By purchasing the card, you can enjoy up to 15 specialty espresso-based beverages during your cruise, such as lattes, macchiatos, and iced coffees.
I wrote in my last post how I did not regret not buying the drink package because I didn't think I would have gotten the value out of it. At $71 per day, I would have to drink 5-7 drinks to meet the daily price, which I personally don't think I would have been able to do.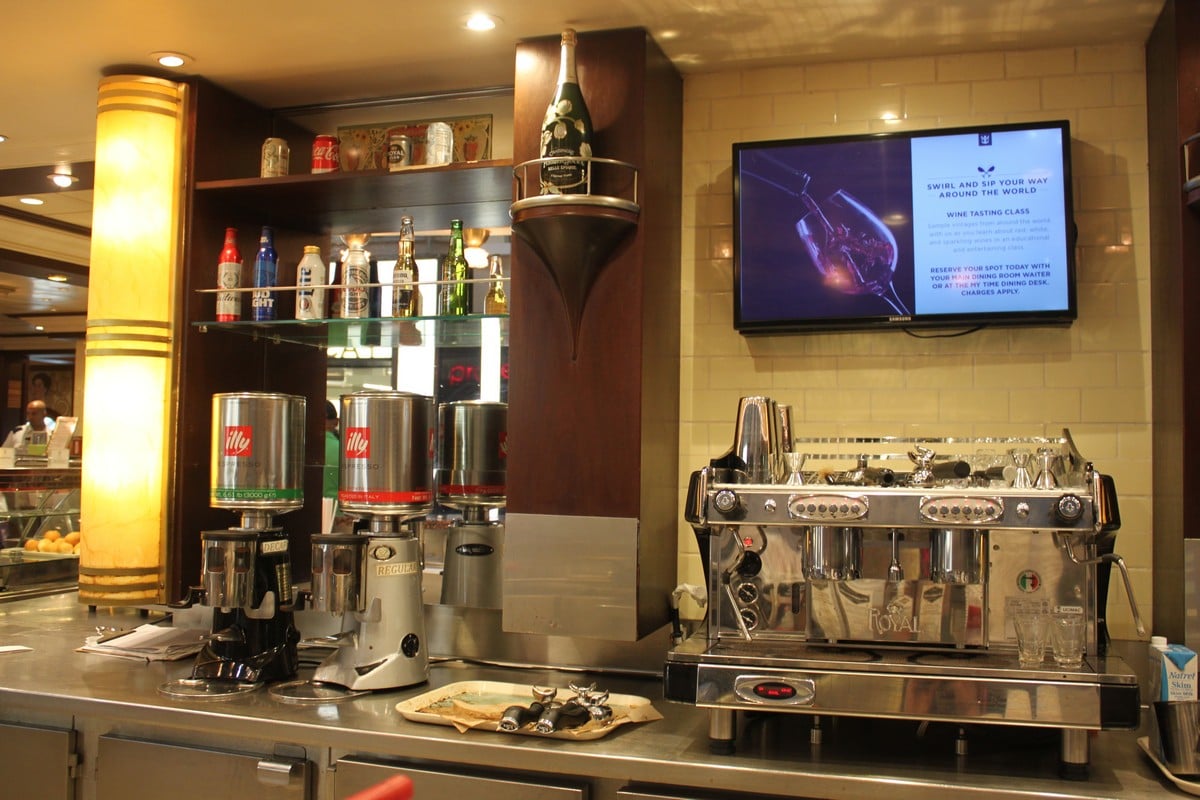 A few days during my cruise, though, I purchased a latte from Cafe Promenade. It was nice to sip a coffee while people watching at the Promenade, or take the latte back to my balcony and watch the waves go by. At around $5 each, though, these added up quickly. 
For my upcoming sailing next week, I purchased the Cafe Select Coffee Card for $31 on the Cruise Planner website. Since I can get up to 15 espresso-based beverages with the card, the price works out to around $2 per drink instead of $5.
However, after searching for information about the coffee card on the Royal Caribbean Blog message boards, it seems that there may be different rules depending on the ship. Some guests mentioned that "15 espresso-based beverages" actually means 15 shots of espresso, so if you were to order a large size, it may count as two punches on the card. This is something to keep in mind if your usual coffee order consists of two or three shots of espresso!
Brought better hair products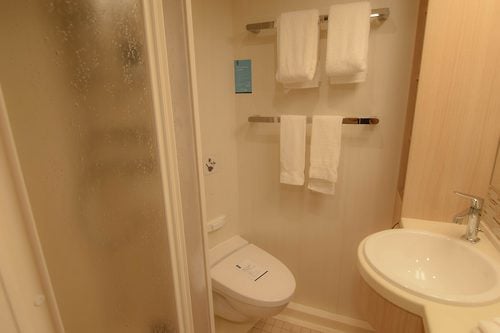 In each stateroom, Royal Caribbean provides a combination hair and body wash which is on the wall in the shower. Matt neglected to tell my sister and I that he refers to this as "mystery liquid" until the last day of our cruise. Needless to say, mystery liquid is probably a great description for it.
I am used to staying in hotels, where fairly good quality shampoo and conditioner are complimentary. I assumed this would also be the case on Mariner of the Seas. By the second day of using the provided hair/body wash, though, my hair felt dry, hard, and was extremely tangled.
On my next cruise, I will definitely be packing my own quality shampoo and conditioner to bring onboard. 
Packed more dress clothes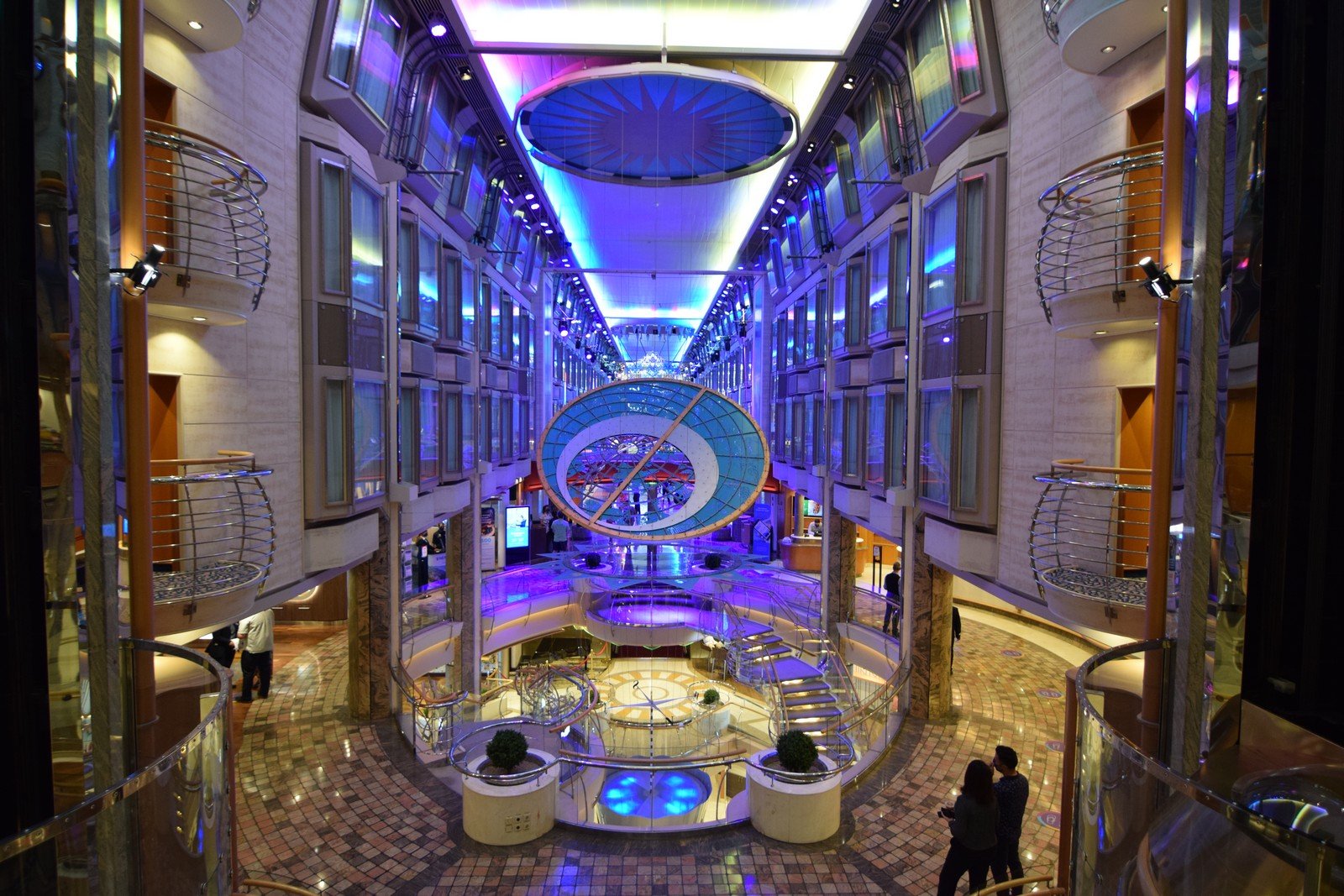 Before my cruise, I knew that people often dressed up onboard. I made sure to pack a few nicer outfits like sundresses and skirts, but I didn't pack anything too dressy. I thought the days of being dressed to the nines on a cruise ship was something in the past.
And while I wouldn't say guests were, in fact, "dressed to the nines," many guests were dressed in formal wear one notch up than what I had packed. 
And since I ended up eating at most of the specialty restaurants onboard, such as Chop's Grill and Jamie's Italian, I found myself wishing I brought more outfits I would wear to a wedding and less outfits I would wear to a semi-casual dinner with friends. 
Then again, some guests wore shorts, sneakers, and tank tops to the Main Dining Room, so you don't necessarily have to dress up. 
Bought the fitness class package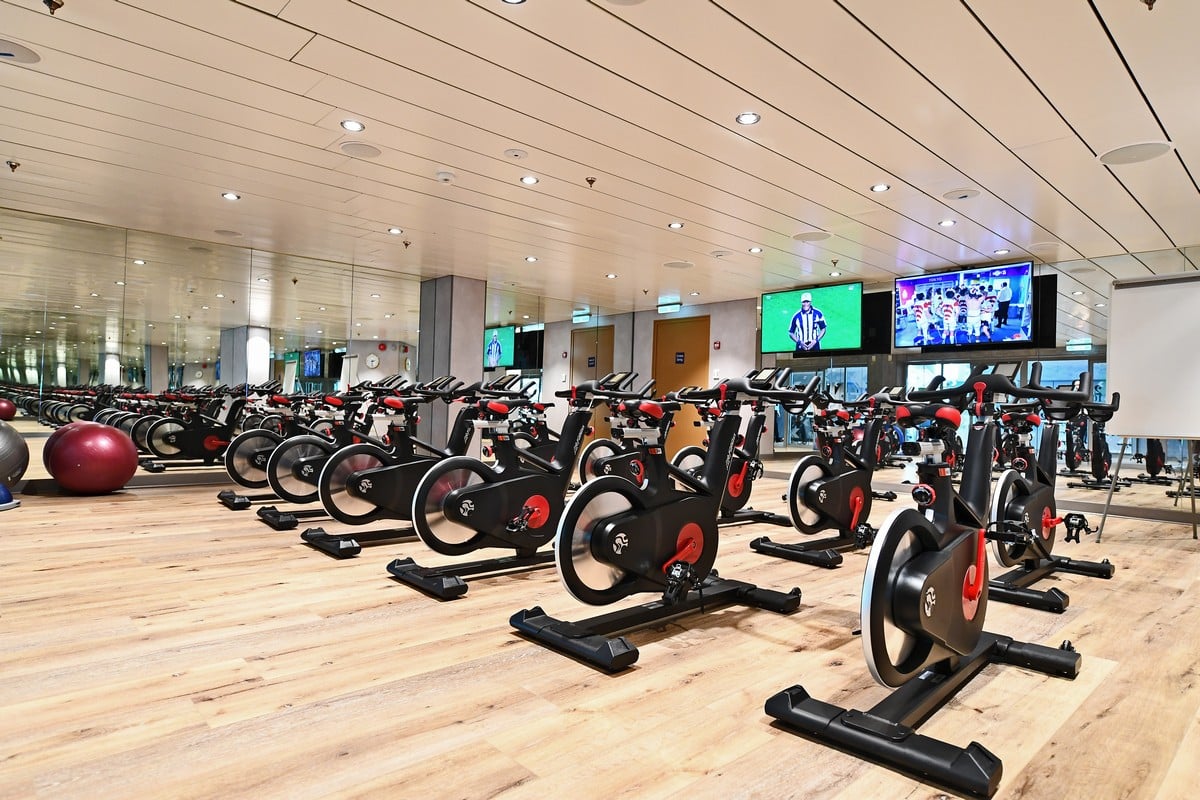 I know it might seem crazy to go to the gym multiple times on vacation, but Royal Caribbean has excellent fitness facilities and I was eager to workout onboard. The fitness center offers a variety of classes such as yoga, pilates, bootcamp, and spinning.
While browsing Royal Caribbean's Cruise Planner website prior to my sailing, I saw that there was an option to pre-purchase a fitness class package. On my four night sailing, I could have purchased an unlimited class package for around $40. And since each fitness class was $20 onboard, it was a great deal. I decided not to purchase it, though, as I thought I would mainly use the free equipment.
Once onboard, though, I decided to sign up for a spinning class and I had a blast! The instructor was very encouraging and it was a nice way to get a strenuous workout on a sea day. I immediately wished I had purchased the class package so I could have attended more classes at a lower price.
Did more activities on the sports deck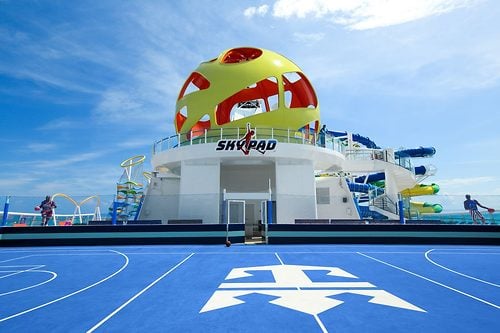 Inevitably, with so many activities to do onboard, I was not able to do everything I wanted to on my cruise.
While boarding Mariner of the Seas, I looked up at the sports deck and pictured myself riding the Flowrider, flipping on the Skypad, and blasting down the waterslides.
Yet how many of those things did I do? None of them!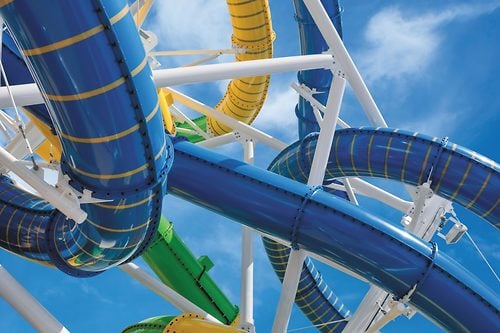 For whatever reason, I went into full relaxation mode the minute I stepped foot on the pool deck. Suddenly, the thought of falling on my face on the Flowrider or having to go back to my room to change out of my bathing suit for the Skypad didn't seem as intriguing. What did sound nice was continuing to sip my Aperol spritz on the pool chair.
Following my cruise, I found myself wishing I tried more of the activities on the sports deck. After all, how many opportunities do I have to try a surfing simulator or ride a waterslide that goes over the side of a ship? 
I guess now I have an excuse to book another cruise and try these activities.
Overall, my first cruise experience was unforgettable and I'll never forget that feeling of being out in the open water for the first time. While I do wish I did a few things differently, I ultimately enjoyed every day of my time on Mariner of the Seas and am already looking forward to my next cruise... which is this week!
Don't forget to subscribe to the Royal Caribbean Blog YouTube channel to see brand new videos coming out soon from our sailing on Mariner of the Seas.