In:
The internet is such a powerful tool for researching pretty much any topic, including learning about Royal Caribbean cruises.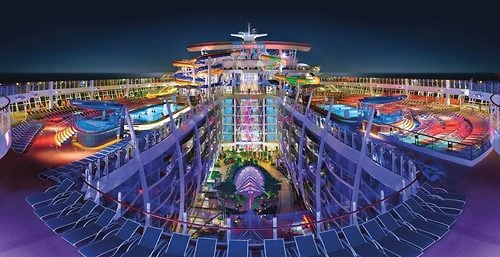 Many cruisers, regardless of if they are first-timers or veterans, will take advantage of the wealth of information online to help answer questions and learn about new topics.  Heck, it is why this site was created!
One of my favorite video series are WIRED's Autocomplete interviews, where celebrities are asked questions based on what people are searching Google for about them.  In the spirit of those types of questions, here are the top 10 questions people are searching Google for about a Royal Caribbean cruise.
Which Royal Caribbean cruise ship is the best?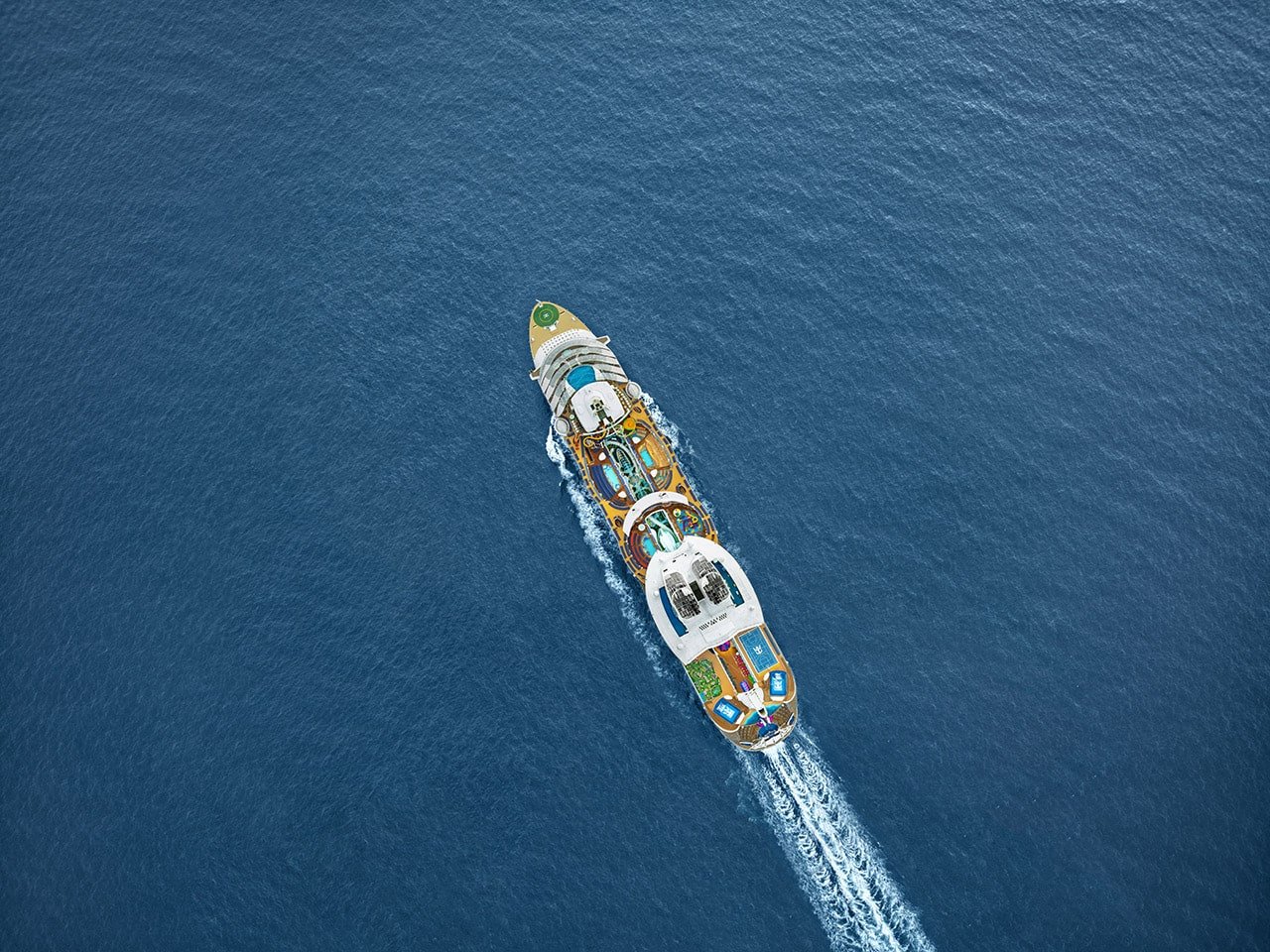 The "best" is a relative term, because what makes something great for one person may not matter to another. Just like favorite sports teams, restaurants, or airlines, every person ranks certain attributes higher than others.
I truly believe there is no one ship that is better than the rest, and I recommend a cruise on any of their ships.
However, I also recommend a first time cruiser research what a ship offers to ensure it is a good fit for them.  Not all Royal Caribbean ships are the same, and what the ship offers (and does not offer) may make it a better fit for someone.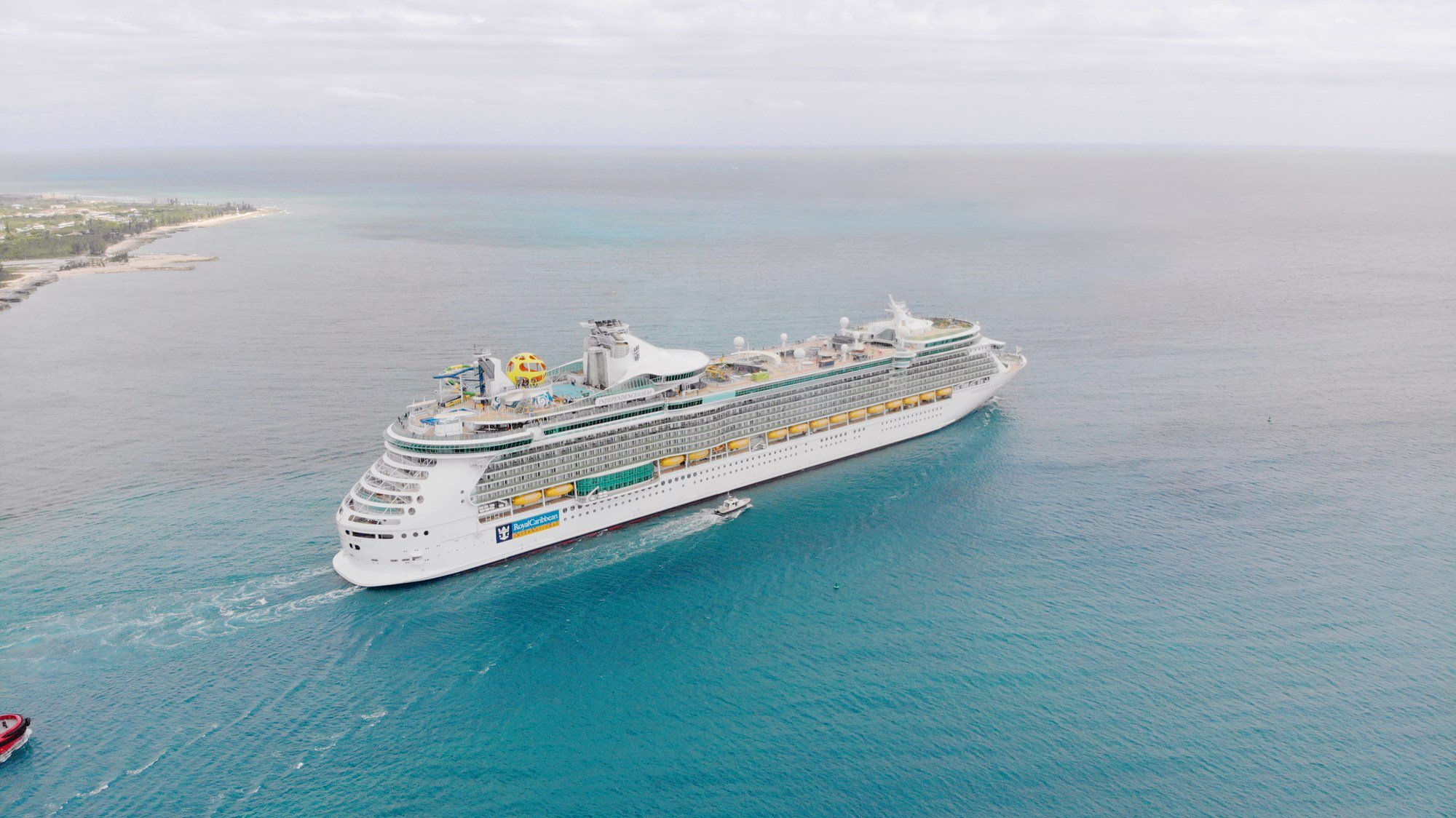 What you want to do is identify which amenities, activities, venues and itineraries are included on a particular vessel and then determine which combination works best for you.
The key to finding the best Royal Caribbean cruise ship is not some arbitrary list compiled by a writer in Boca Raton. Rather, the best ship for you is the one that offers the types of features you are looking for in a ship.
Do you want a ship with a nursery? Water slides? A lot or a few specialty restaurants? Broadway shows? Top-level suites?
Picking the best cruise ship is about determining which ship has just the right combination of what you want onboard.
How much is the drink package on Royal Caribbean?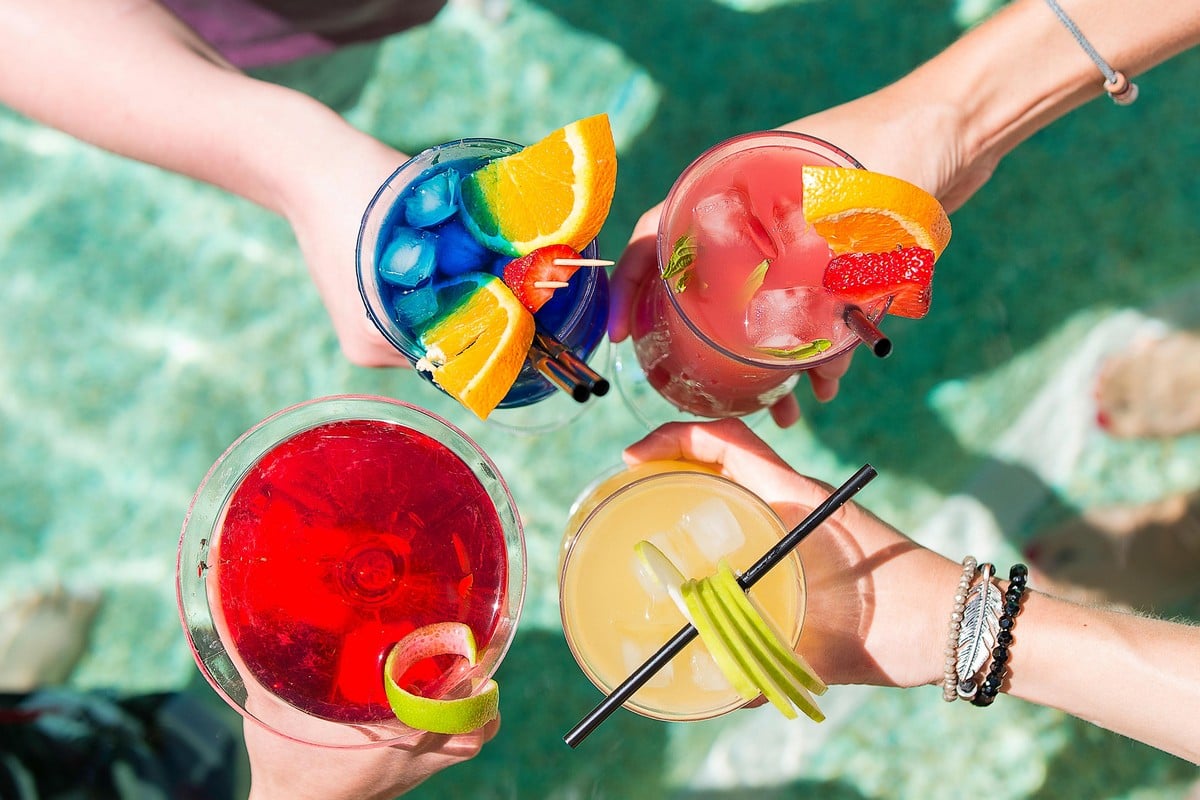 The exact cost of a Royal Caribbean drink package will vary from ship to ship, and sailing to sailing. There is no set amount across the fleet, so it greatly depends on which sailing you end up booking.
There are three types of drink packages offered on Royal Caribbean ships:
Deluxe Beverage Package
Better known as the unlimited alcohol package, this package offers a combination of alcoholic and non-alcoholic drinks, including beer, wine by the glass, cocktails, most liquors, premium coffees & teas, bottled water, juice and more.
If purchased prior to your cruise on the Cruise Planner site, the Deluxe Beverage package often costs between $48 - $65 per guest, per night (excluding gratuity). The price will be higher if purchased onboard, usually between $63 - $70.00 per guest, per night.
Refreshment Package
The non-alcoholic drink package includes pretty much any drink that does not include alcohol on your cruise, such as mocktails, juices, coffee and teas.
The price per night of the Refreshment Package is $29.00 per guest (excluding gratuity).
Soda Package
A drink package that includes just soft drinks will cost you $12.99 per guest (excluding gratuity).
What is the newest ship from Royal Caribbean?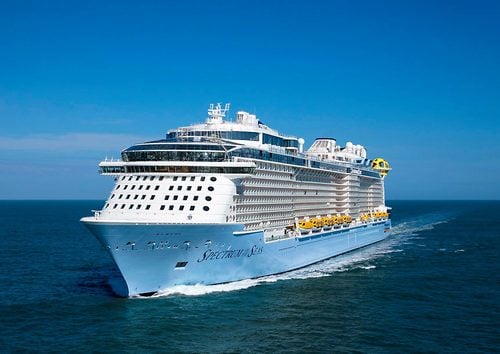 As of the posting of this article, the newest Royal Caribbean cruise ship is Spectrum of the Seas. She is the first Quantum-Ultra-class cruise ship, and sails exclusively in Asia.
Spectrum of the Seas had her maiden voyage on April 18, 2019.
There are a number of new ships on order, set to debut at some point in the next few years. Prior to the global cruise shutdown, the schedule for new ships was for Odyssey of the Seas to debut in November 2020, and Wonder of the Seas in 2021.
What is included in a Royal Caribbean cruise?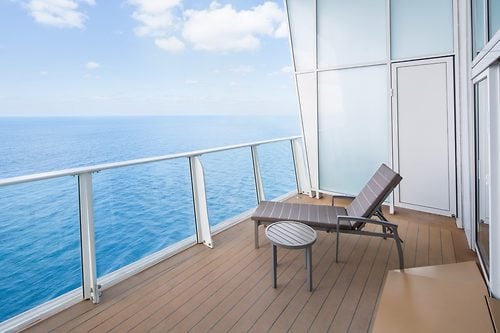 There is quite a lot of value packed into what's included in your Royal Caribbean cruise fare, but understanding the breakdown of what is complimentary and what costs extra is a common concern.
The basics of what is included are:
Your stateroom cabin
Meals and snacks (at complimentary venues)
Select non-alcoholic beverages
Children's programming
Activities & shows
Signature activities & games
Fitness center access
Pools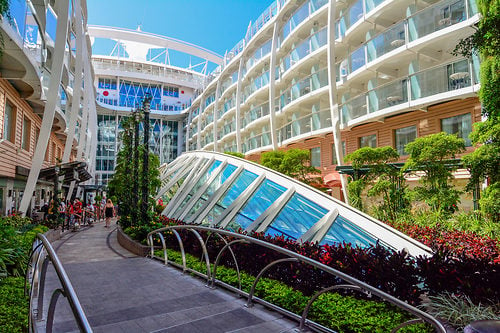 The exact specifics of what is included will vary from ship to ship, but there is a general baseline across the fleet of what is included across the board. 
If you happen to book a suite, or are a top tier member of Crown and Anchor Society, you may get additional benefits and amenities included.
The bottom line is you can go on a cruise and never spend another dime and have a great vacation that leaves you rested, well-fed, and entertained. I do not think it is very likely many people actually go on a cruise and never spend anything extra, but there still is a tremendous value when you consider what is included with your cruise fare.
Why is Royal Caribbean the best cruise line?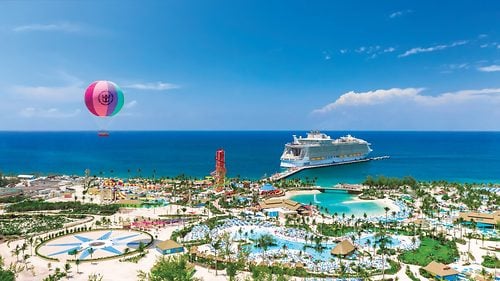 Just like the question about the best cruise ship, what makes Royal Caribbean the best cruise line has no universal answer for everyone.
Royal Caribbean is known in the industry for offering fun vacations on cruise ships that pack a ton of entertainment and activities for a great price.
Their ships visit incredible destinations around the world, have two lovely private islands, and are very popular choices for families.
When it comes to picking the best cruise for kids, Royal Caribbean's newest and recently refurbished ships tend to be the best choices.  Royal Caribbean's newest cruise ships offer the most dedicated space to kids programming, as well as the most onboard activities that kids (and their parents) will enjoy.  This includes rock climbing walls, ice skating, water slides and more.
How do I get the best deal on a Royal Caribbean cruise?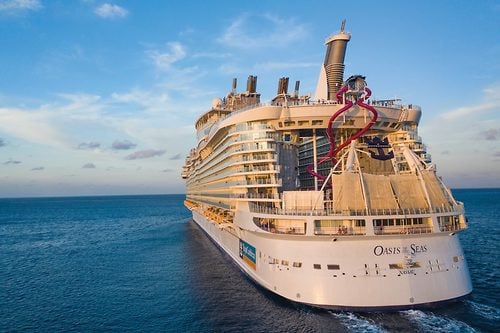 Everyone wants to save money and get the lowest possible price on a cruise, so it is natural to seek out the best strategies for getting a great deal.  Here are the top ways anyone can do this:
Book early
The best prices for cruises are found early on when cabin inventory is highest. 
Royal Caribbean sells its cruises largely based on the concept of supply and demand. When a sailing is first offered, supply is at its highest because no one has purchase a stateroom yet. As time progress, more and more staterooms are reserved and stateroom inventory drops, so the price increases conversely.
The earlier you can book, the best chance you will have at getting a good price on your cruise.
Use a travel agent
Perhaps the most common mistake I see among first time cruisers is not using a good travel agent.
Travel agents should cost you nothing extra to use, and offer a substantial amount of experience and advice in helping you find the perfect sailing at the lowest price.
Having a travel agent will save you time, and perhaps money too.  They can also steer you away from common pitfalls, and are invaluable when problems occur. 
Take advantage of price drops
Throughout the year, Royal Caribbean offers various cruise sales: BOGO deals, 72 hour sales, WOW sales, leap day sales and more are offered and each promotion comes with it different pricing and booking incentives.
From when you book your cruise until the final payment date of your cruise, North American guests can cancel and rebook under the new promotions without any penalty (residents of other parts of the world need to check local laws and policies).
Go during slower times of the year
An easy way to knock hundreds of dollars off the cost of your cruise is to book a sailing when most others cannot go on a vacation.
In general, you will find lower fares if you are willing to cruise during the "shoulder seasons" and/or when school is usually in session.
This includes:
January (minus New Years holiday)
Most of February
May
September
October
First two weeks of November
First two weeks of December
Is Carnival or Royal Caribbean better?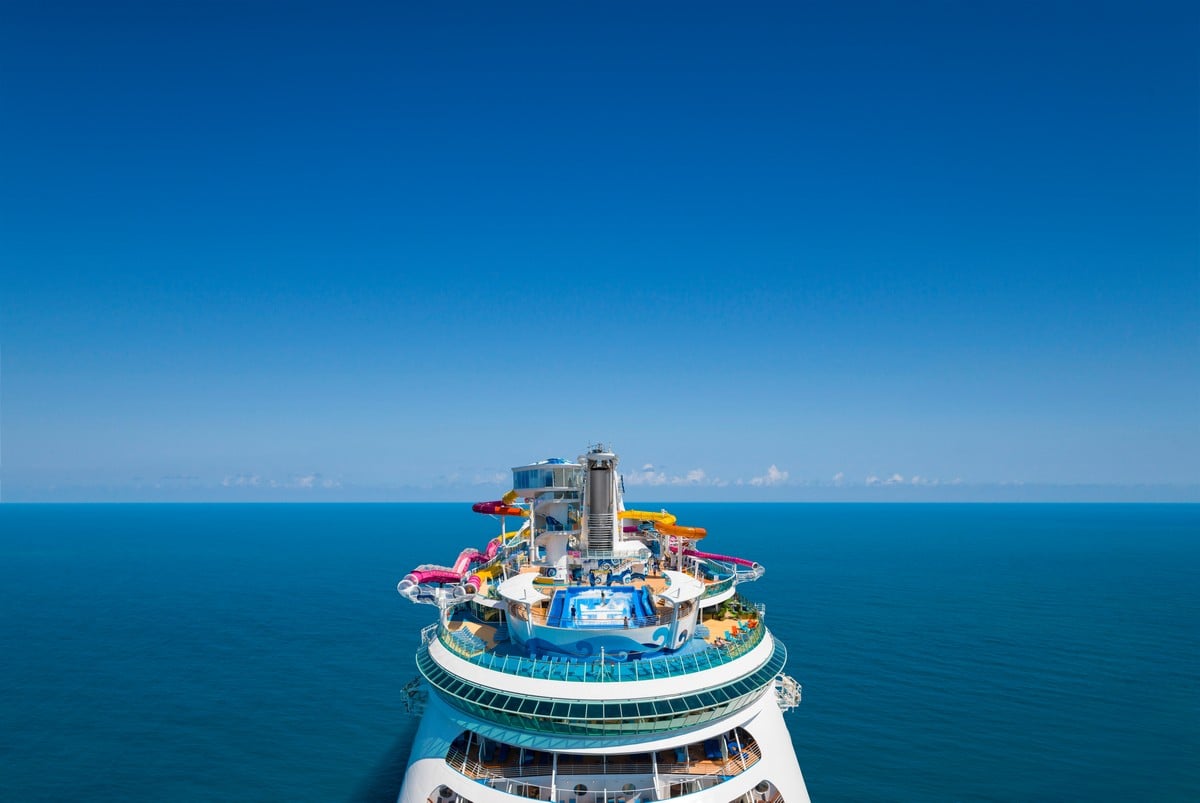 This is a tough question to answer because it is is a very subjective question.
Both are mass-market cruise lines with big fleets of ships and visit a lot of common destinations. So what makes one better than the other?
First, I need to disclose I have never sailed on a Carnival cruise ship, and I run a blog about Royal Caribbean. So I am far from the most objective person in the world on this topic.
What makes Royal Caribbean stand out is their dedication to being a market leader. Their cruise ships are built to be destinations in and of themselves, and the cruise line has repeatedly been an innovator in the industry with many accomplishments.
The value offered is also something that stands out to me. How much you pay versus what you get for that money is something that seems to provide a great balance on Royal Caribbean's side of things.
Royal Caribbean's ships are the largest in the world, offer some incredible things to do onboard, and include the best private island experience in Perfect Day at CocoCay.
Which Royal Caribbean ship is best for adults?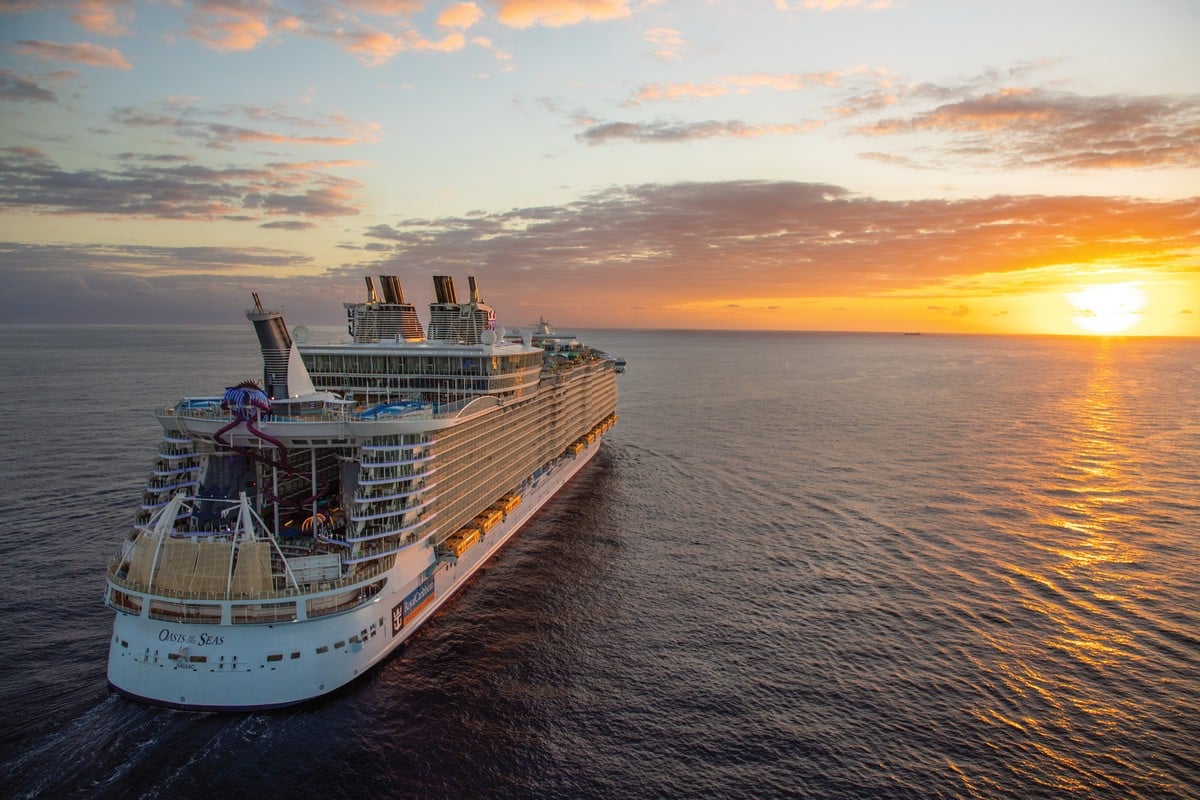 The good news is there a lot of great choices for adults on any Royal Caribbean ship, so I think the best ship for anyone will be based on which options the ship has onboard.
If you want the greatest variety of dining and entertainment, an Oasis or Quantum Class ship is a solid choice because it offers the latest and greatest offerings by the cruise line.
That being said, the rest of the fleet offers a lot to like for adults. The Radiance Class ships have arguably the best adults-only solarium across the fleet, the amplified Voyager Class ships have a lot of the features from the Oasis Class at a fraction of the price, and many veteran cruisers appreciate the simplicity (and low price) on Majesty or Empress of the Seas.
The key is to look at what each ship offers (all Royal Caribbean ships have an adults-only Solarium pool), and weigh price, activities and where the ship sails.
Which is the oldest Royal Caribbean ship?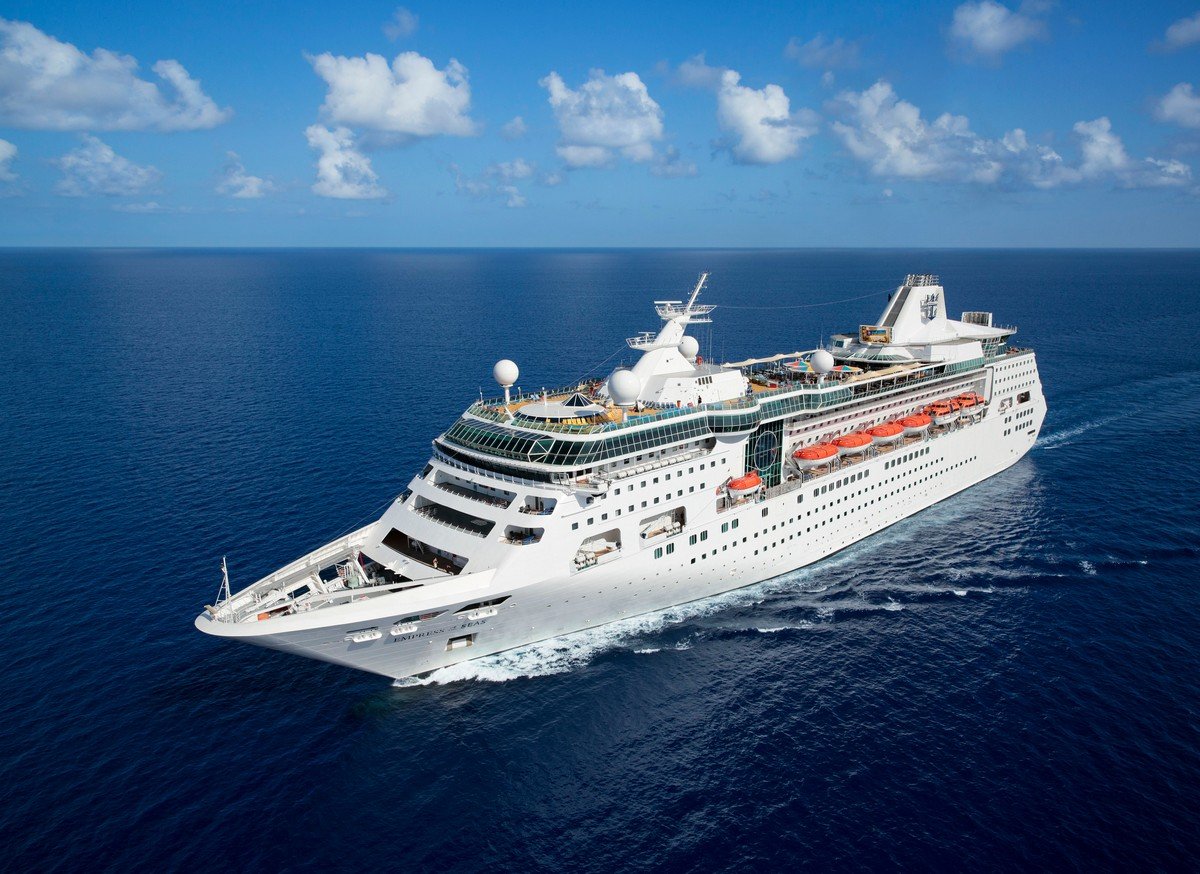 The oldest Royal Caribbean ship sailing in the fleet is Empress of the Seas.
Formerly known as Nordic Empress, Empress of the Seas was launched on August 25, 1989. The ship was actually retired, and then returned to Royal Caribbean's fleet after an 8 year absence.
Is Royal Caribbean all inclusive?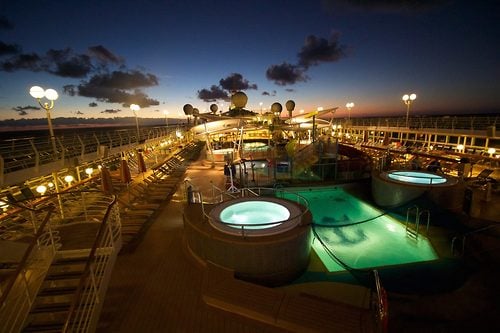 In short, no, Royal Caribbean cruises are not all inclusive, however, there are some add-ons you can purchase that will get you pretty darn close to an all inclusive cruise experience.
While a Royal Caribbean cruise includes a lot of things to do, dining, beverages and activities, there are still some elements that will cost you extra beyond the cruise fare:
Soft drinks
Alcoholic beverages
Shore excursions
Gratuities
WiFi
Specialty dining
Spa
Casino
Souvenirs
Photos
For all of these extra costs, you can opt to pay along the way (pay for it if/when you choose to use it), or purchase a package that includes some of these items for a fixed cost.
Regardless of which direction you take, in almost every case it is less expensive if you pre-purchase via Royal Caribbean's Cruise Planner site.