In:
Royal Caribbean's Perfect Day at CocoCay is a private island in The Bahamas that in just one year has become an incredibly popular destination for any Caribbean sailing.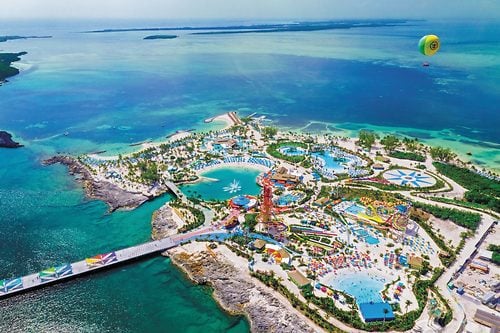 While the island measures less than a mile wide from east to west, it is packed with so many fun activities for your family to enjoy, including water slides, beaches, parasailing, zip lines, helium balloon and more.
Royal Caribbean's ships typically visit the private island on most Caribbean itineraries, with some ships offering two stops in one sailing.
In order to make the most of your visit, here are some Perfect Day at CocoCay tips taken from multiple visits.
Table of Contents
Do prebook to save money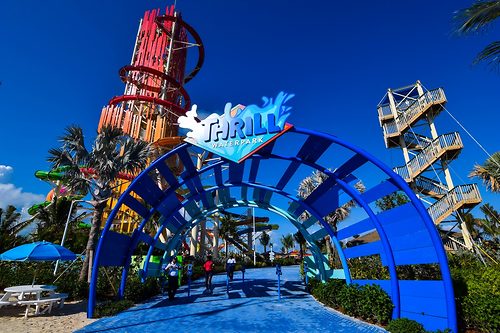 Whether you want to visit Thrill Waterpark, go for a ride on the Up, Up & Away helium balloon, snorkel or pretty much anything else that will cost extra at Perfect Day at CocoCay, be sure to pre-book it before your cruise.
Royal Caribbean regularly discounts activities and add-ons you can enjoy while at CocoCay, and this means money saved compared to waiting to reserve it once onboard.
Moreover, booking in advance assures you of a spot and protects against something selling out. It is common for the Coco Beach Club, cabanas or the water park to sell out, so book early.
You can view prices and make reservations on Royal Caribbean's Cruise Planer site.
Don't forget your Seapass Card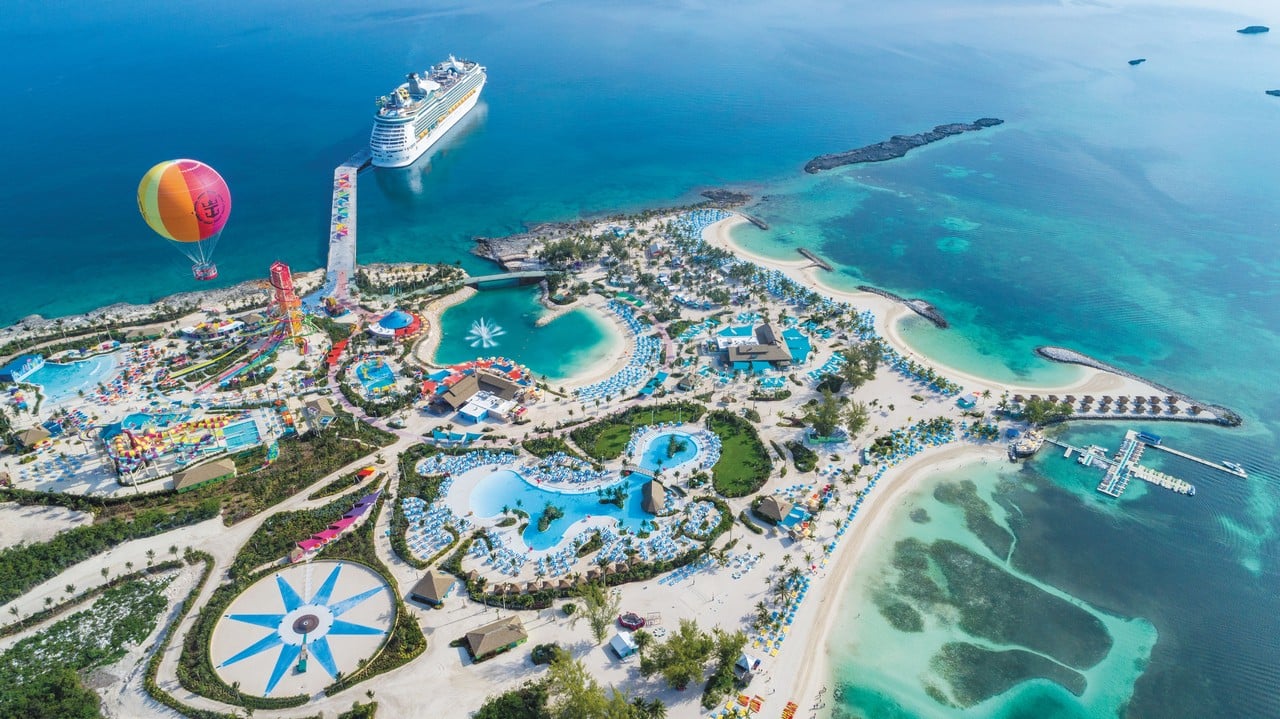 In order to disembark your ship, you will need your SeaPass card, but that is not where the usefulness of the card ends.
Your ship card is what you need to order drinks, gain access to Thrill waterpark and pretty much charge anything on the island.
Make sure you have everyone's card before you leave your stateroom.
Do take the tram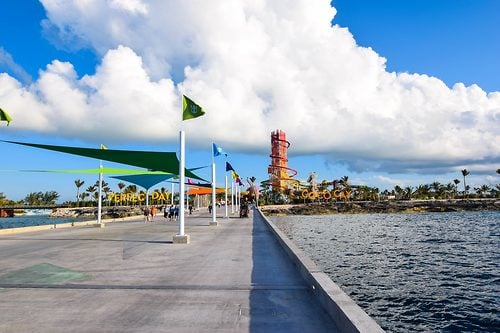 Royal Caribbean provides complimentary tram service around the island, and to and from the ship on the pier.
Walking distances are not terribly long, but taking the tram will save you energy you will want to have for a full day of fun in the sun.  In addition, trams can take you to the major areas of CocoCay.
When it is time to head back to the ship, ask any crew member where the tram picks up nearby. If you rent a cabana, your cabana attendant may be able to hail one for you.
Do choose the right beach (or pool)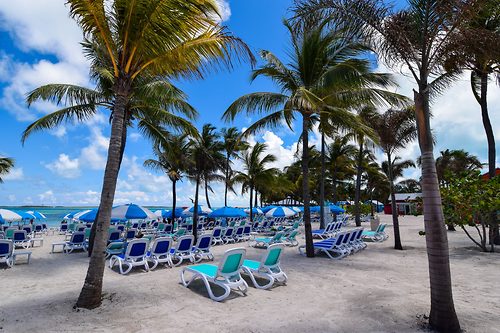 There are five beaches and four pools for guest use at Perfect Day at CocoCay, and they each have different offerings and advantages.
Beaches

Chill Island
Breezy Bay
Harbor Beach
South Beach
Coco Beach Club (costs extra)

Pools

Oasis Lagoon
Coco Beach Club (costs extra)
Adventure pool (inside Thrill Waterpark & costs extra)
Wave pool (inside Thrill Waterpark & costs extra)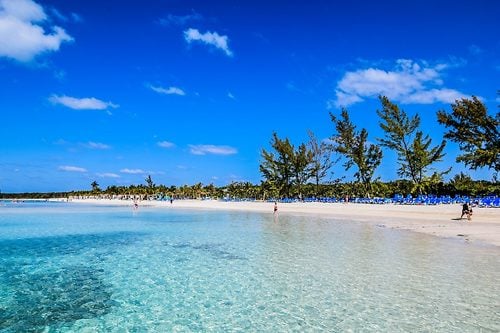 You want to plan ahead which areas you want to spend your time at, keeping in mind you can hop around as you see fit.
If you want a simple beach day, with the quietest serenity around, Chill Island is the place for you.  South Beach is also quite easygoing, and the fact it was recently refurbished in early 2020 and further away from most activities makes it an attractive choice.
Oasis Lagoon pool is a great family area, and there is a DJ near the pool bar that will keep the crowd going all day long. You can find quieter and less-crowded spots in the Oasis Lagoon pool at the ends of the pool.
Don't miss live entertainment and games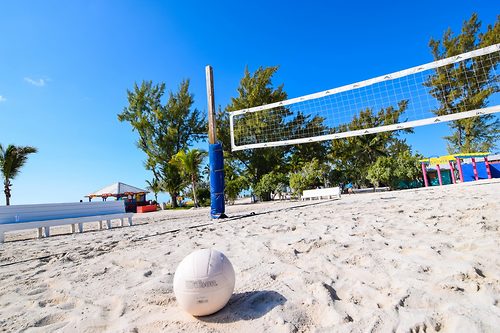 Throughout the day there is entertainment for guests who want more than just splashing around.
Captain Jack's features a live guitarist on most days, and Oasis Lagoon features a DJ. The embarkation plaza also has an assortment of live music and even Bahamian dancers to welcome you.
There is a sports court at CocoCay that features hard courts and sand courts for basketball, volleyball, cornhole and more.
Don't forget to take advantage of your drink package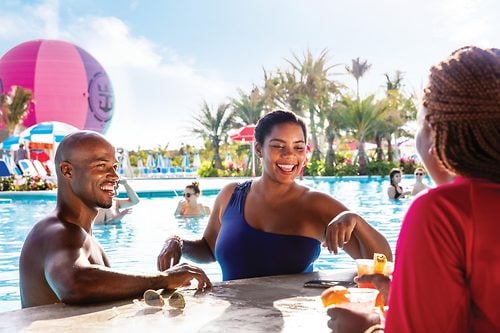 If you bought a Royal Caribbean drink package, you can take advantage of its benefits while at Perfect Day at CocoCay.
This means if you have the Deluxe Beverage Package, you can enjoy unlimited alcoholic beverages, along with bottled water, sodas and more. Likewise, the Royal Refreshment and Soda Package benefits extend to Perfect Day at CocoCay.Your drink package on the island can be used just like onboard the ship. 
Just give your SeaPass card to any waiter or bartender while ordering, and you can enjoy the same sort of drinks while in paradise. 
Keep in mind that the island's drink selection may be more limited than on the ship, but they usually have a good assortment of favorites.
You should also be aware drinks served in souvenir cups and/or fruits (i.e. pineapples) are not included with the drink package, although you can get a discount on them.
Don't forget cash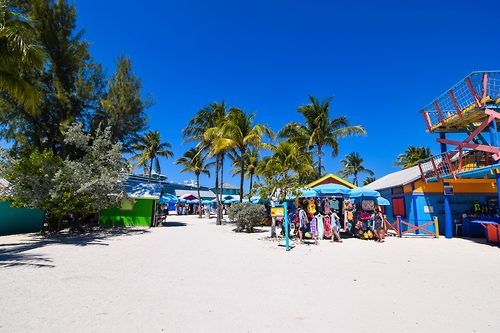 While Royal Caribbean advertises CocoCay as a cashless island, there is one major exception: the straw market.
The artisan market offers Bahamian handmade goods, and these are available only through cash.  
In addition, you may find it advantageous to have a few dollars on hand for tips.
Don't miss the pool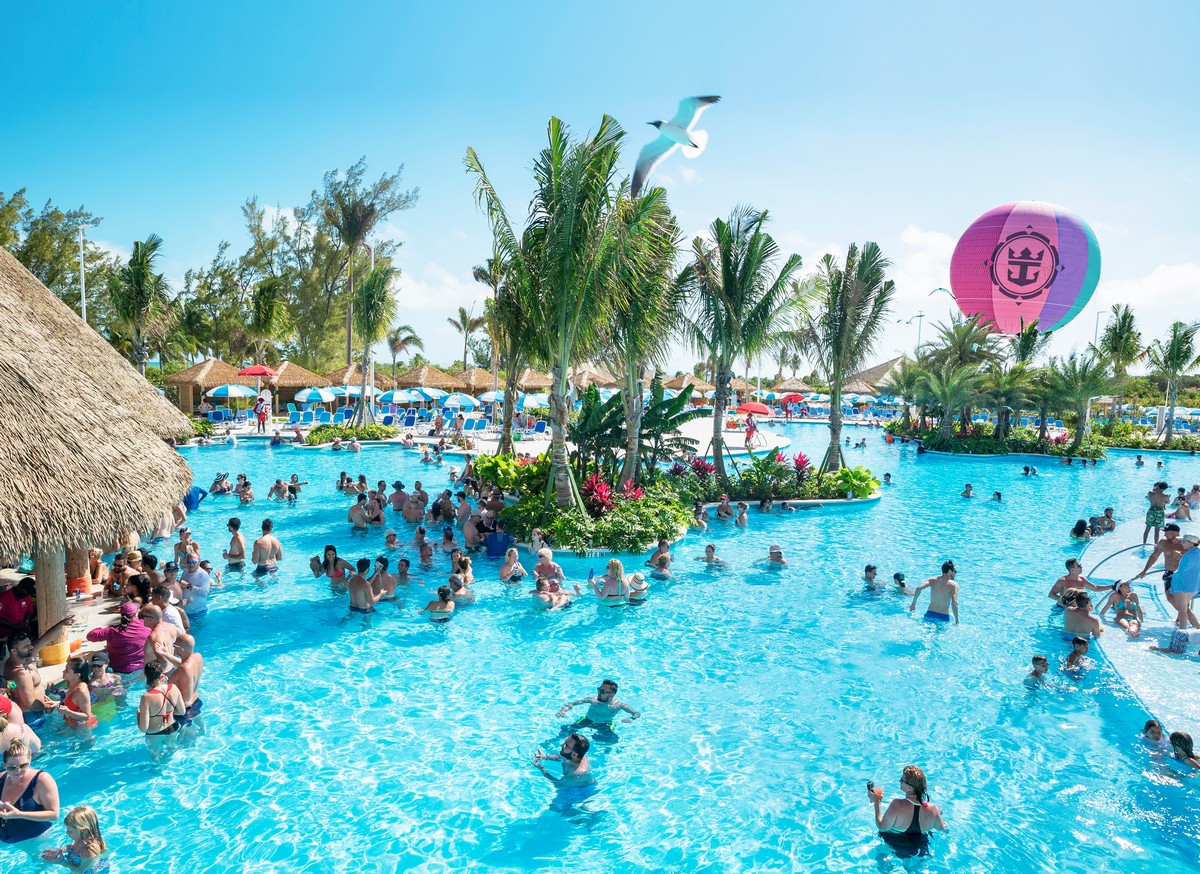 While it may seem counterintuitive to spend your day at a pool when at a private island in the Bahamas, but the Oasis Lagoon pool is my favorite spot at Perfect Day at CocoCay.
Oasis Lagoon is the largest freshwater pool in the Caribbean, and it features a swim-up bar, in-pool seating, geysers and music throughout the day.
If you are looking for the party, it is usually in and around the pool.
Don't waste time eating on the ship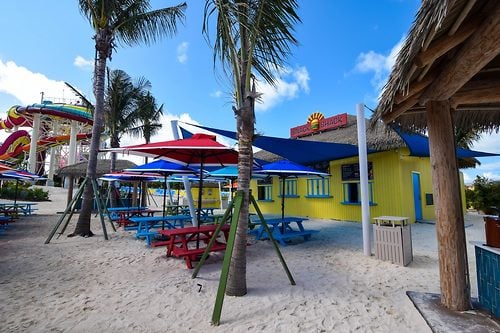 Royal Caribbean's food at Perfect Day at CocoCay is more than hot dogs and burgers. In fact, there is so much good (and complimentary) food on the island that going back to the ship to eat is actually a mistake.
Snack Shack is open most of the day, and serves up some of my favorite food anywhere. The crispy chicken sandwich and mozzarella sticks are worth ordering multiple times.
Over at Chill Grill, you will find a wide selection of food. Salads, sandwiches, grilled meats, tacos and more can be found here, and I love the variety of choices.
If you happen to be at the Coco Beach Club, their exclusive restaurant is worthy of being a specialty restaurant back on the ship, so be sure to come hungry.
Do rent cabanas in advance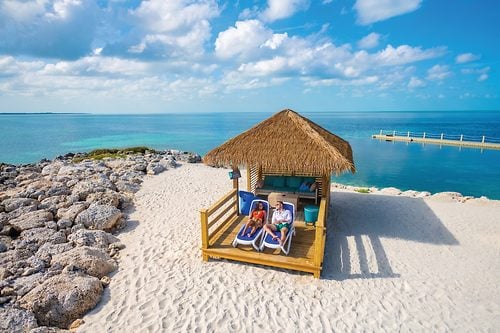 If you want to rent a cabana while at CocoCay, do not wait until you are onboard the ship or at the island to reserve one.
Cabana rentals go very fast, and they almost always sell out months or weeks before a cruise. Your best bet is to log into Royal Caribbean's site and reserve one so that you can ensure your family has it for when you arrive.
In addition, pre-booking will always get you a better price than if you wait to book something onboard or on the island.
Don't sleep in if you are going to the water park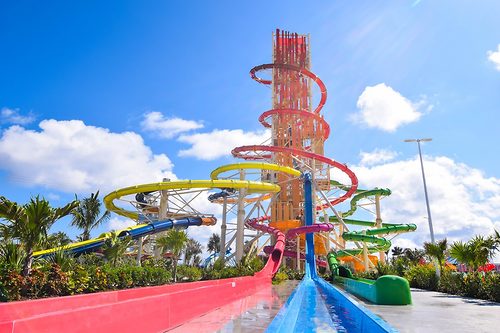 An important tip for anyone who purchases Thrill waterpark admission is to get there early.
Lines for the popular water slides will build as the day progresses, so get off the ship and to the waterpark early to get plenty of rides in before everyone else arrives.
The best times to enjoy the water slides with the shortest lines are before 11am, or after 3pm.
Do book the Coco Beach Club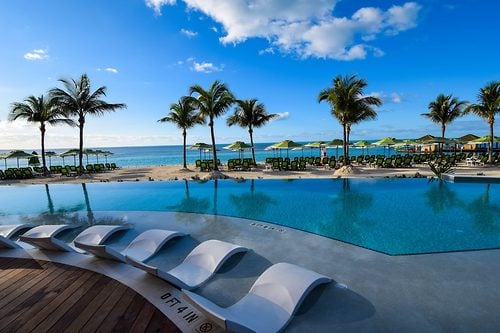 If you want the absolute best service and a sense of exclusivity, book a spot at the Coco Beach Club.
This upgraded and limited-capacity area of CocoCay offers guests a less crowded area, complete with infinity pool, beach loungers and an exclusive restaurant.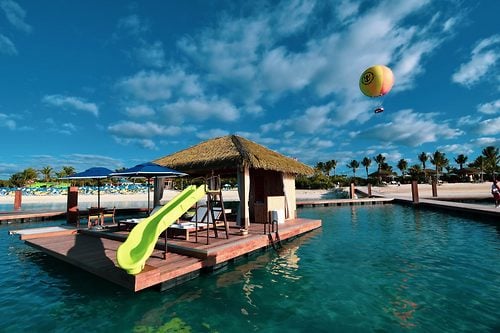 The crown jewel of the Coco Beach Club are the floating cabanas, that were inspired by the ones in Bora Bora. They are more opulent than any of the cabanas elsewhere on the island.
Of course, this area costs extra and it is not cheap. Prices will vary from sailing to sailing, so check prices before your cruise begins. Believe it or not, lots of people pay these prices and admission and the cabanas will sell out.
Save these CocoCay tips!
Did you find these tips helpful? 
Be sure to save these tips for your future reference by bookmarking this page, or you can pin the image below to Pinterest!