In:
Perfect Day at CocoCay is Royal Caribbean's private island in the Bahamas, and getting around is very easy.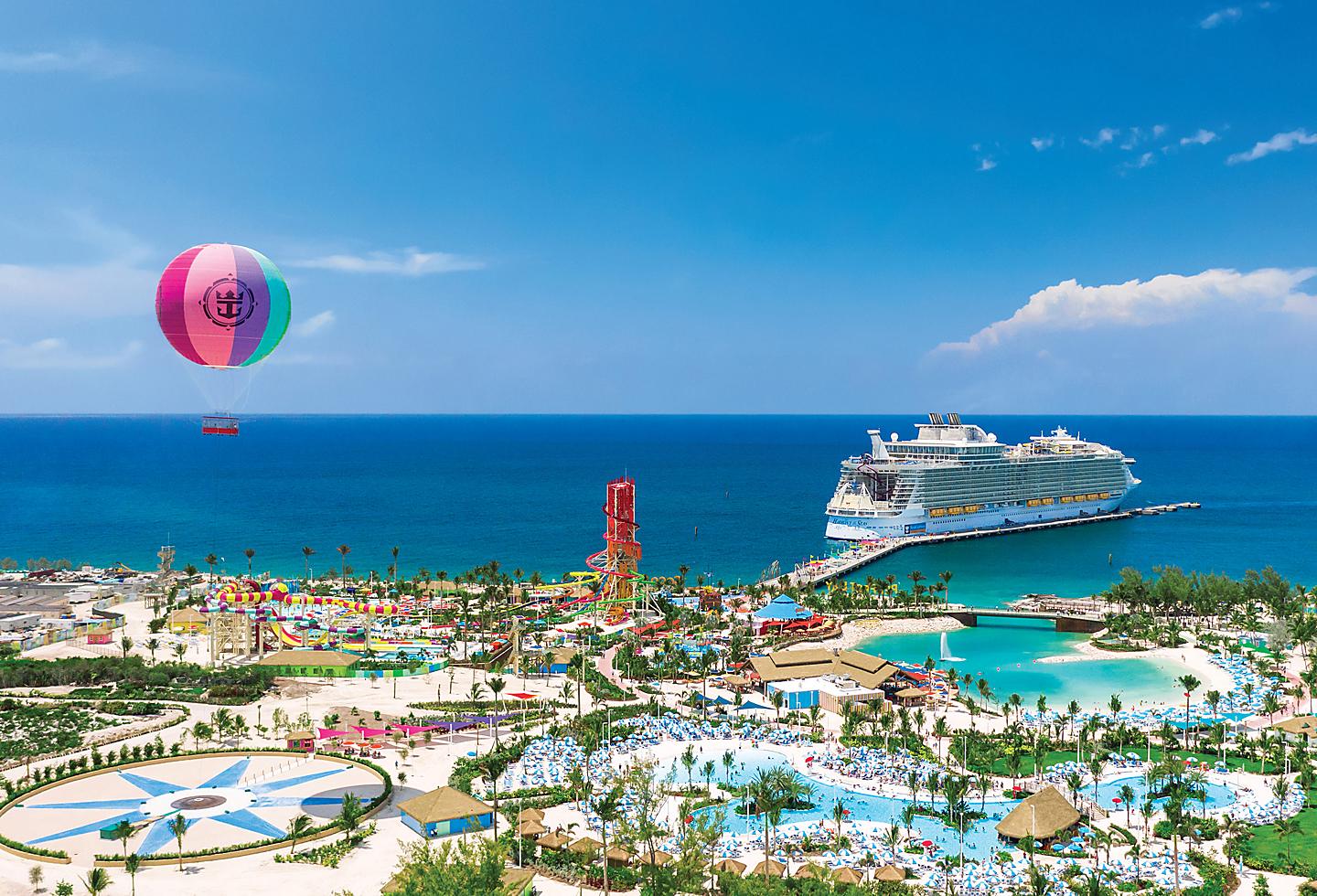 The island underwent a major refurbishment, and re-opened in 2019 as Perfect Day at CocoCay, which offers guests a wider choice of fun activities to do while visiting.
Getting onto the island is complimentary, and not dissimilar from any other port you visit.  Since this is a private island, only Royal Caribbean ships can stop here, and the choice of what you can do during the day is quite extensive.
You will find plenty of signs around the island to let you know how to get to various places, but a map gives a great overview of the layout of Perfect Day at CocoCay.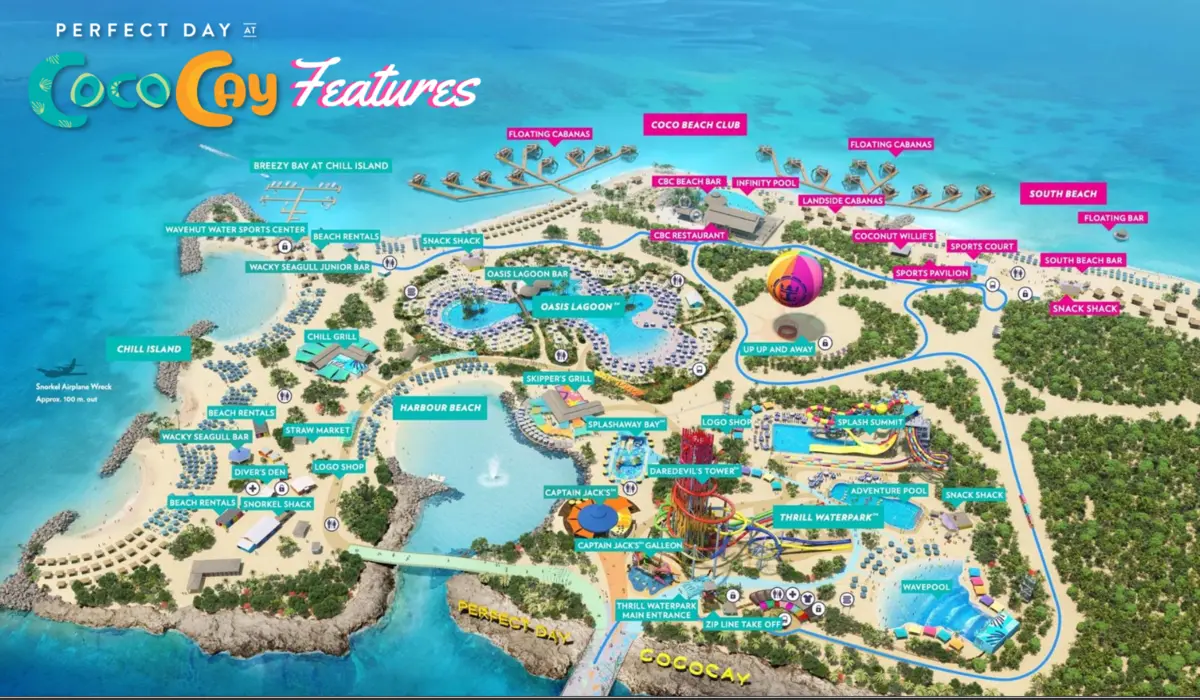 The island is divided  up into a few major areas to help navigate, as well as provide a simple overview of what is offered in each area.
Read more: Do's & Don'ts of Perfect Day at CocoCay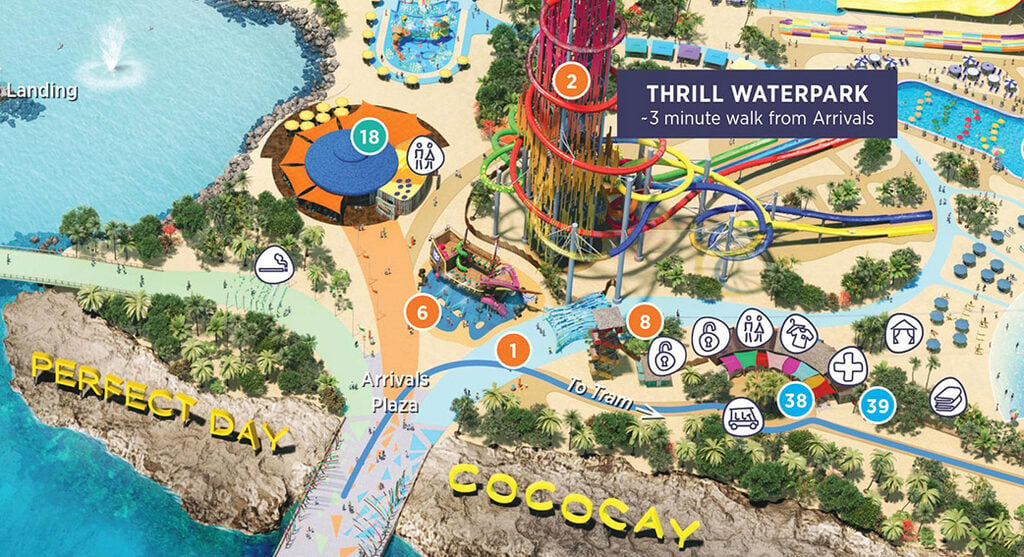 You'll also see color coded paths around the island's main walkways.
The light green walkway will take you to Chill Island, which is the classic beach day experience.
The light blue walkway will take you right to the CocoCay water park.
The orange walkway will take you to Oasis Lagoon pool.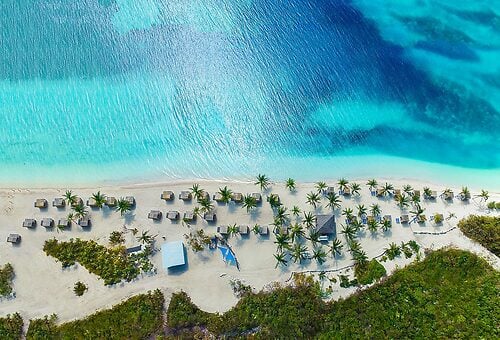 Chill Island is the name of the traditional beach day area on the island's west end. If you had been to CocoCay before it became Perfect Day at CocoCay, this should be the most familiar to you.
Chill Island is a laid back area, which features a large beach expanse with plenty of seating and umbrellas for guests to use.
There is no cost to access Chill Island.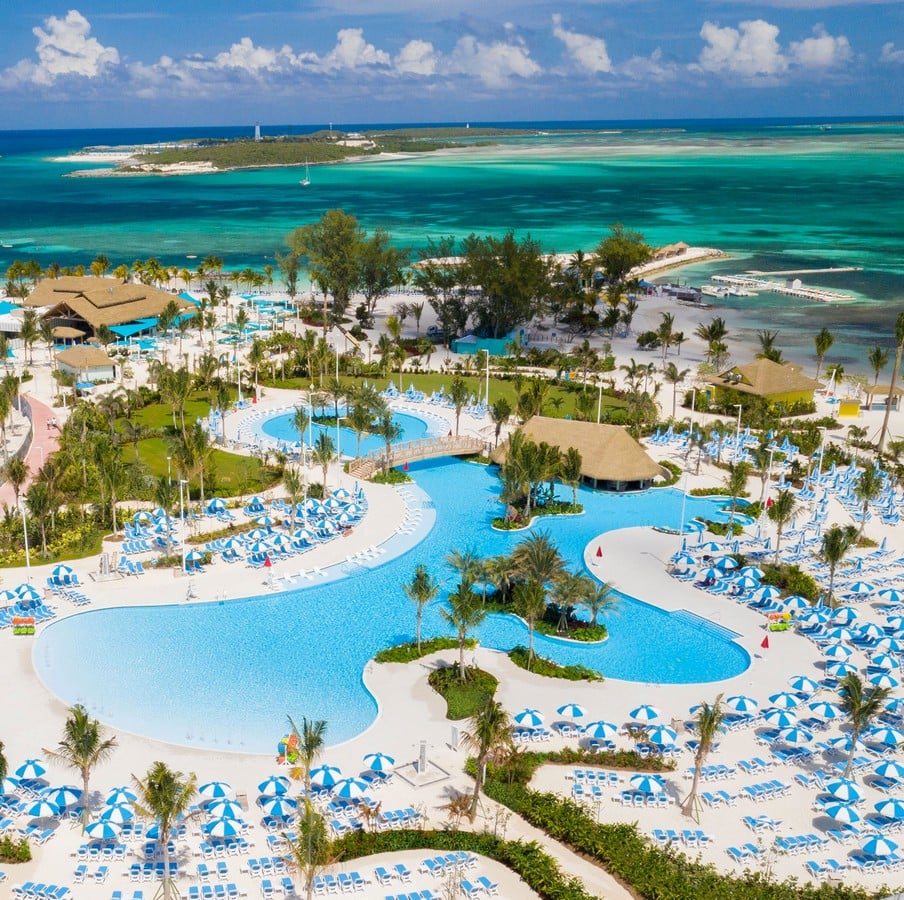 Oasis Lagoon is located in the center of the island, and is the largest freshwater pool in the Caribbean.  For those that prefer a pool day over a beach day, this is heaven and features a large swim up bar.
There is no cost to access Oasis Lagoon.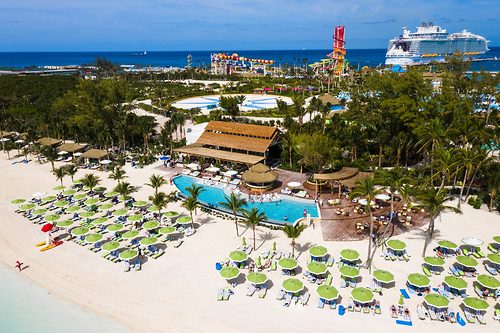 Coco Beach Club is an exclusive area for guests that want a limited access, elevated beach day experience.
When you pay to get into the Coco Beach Club, there is an private beach with seating and umbrellas, as well as an infinity pool. The beach club has its own restaurant available for anyone who enters the club, which serves up the kind of top-notch food you would find on the cruise ship.
Read more: I tried it: Coco Beach Club at Perfect Day at CocoCay
There is an extra admission cost for Coco Beach Club.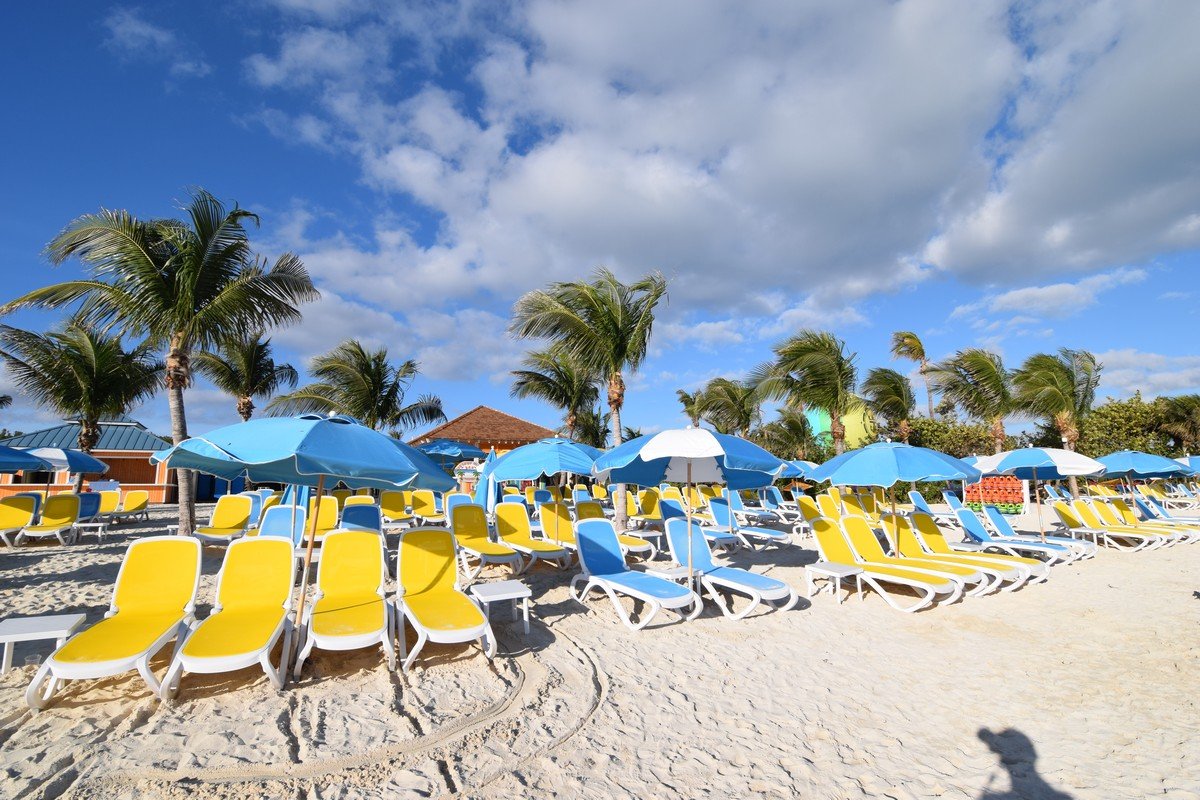 South Beach is located on the eastern side of CocoCay, and is the perfect beach retreat for anyone that values seclusion.
Another holdover from the original CocoCay, South Beach is a long expanse of sand and shore to enjoy.
There is no cost to access South Beach.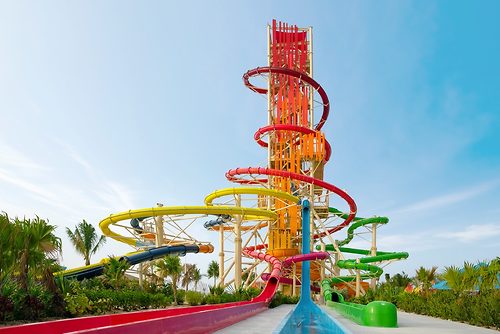 Thrill Waterpark is where water slide fans will want to visit to enjoy some incredible thrills.
At the heart of Thrill Waterpark is Daredevil's Tower, which has a slides of various thrill factor, including the tallest waterslide in North America, Daredevil's Peak.
The other major slide complex in the park is Splash Summit, which has six really fun slides for the entire family.
You will also find the Caribbean's biggest wave pool to enjoy in Thrill Waterpark.
There is an extra cost for admission into Thrill Waterpark.
Harbor Beach is the closest beach to the pier that brings you back to the ship, and it is great for anyone that wants no waves.
Since it is an inlet, it is a great area for unexperienced swimmers, young children, or anyone else that prefers extremely calm ocean water.
There is no additional cost to access Harbor Beach.
Perfect Day at CocoCay cabana map
Cabanas are a very popular option for a day in the sun, and here is a map of all of the cabana and daybed locations at Perfect Day at CocoCay.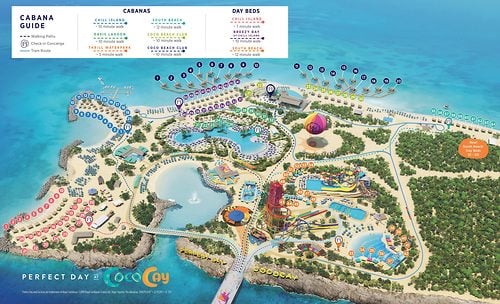 Cabanas at Perfect Day at CocoCay are available for rent in six different areas, while day beds are availble in four areas.
More Perfect Day at CocoCay information: