In:
Over the weekend, Royal Caribbean expanded its Perfect Day at CocoCay soft opening by providing guests access to Splashaway Bay and Skipper's Grill restaurant.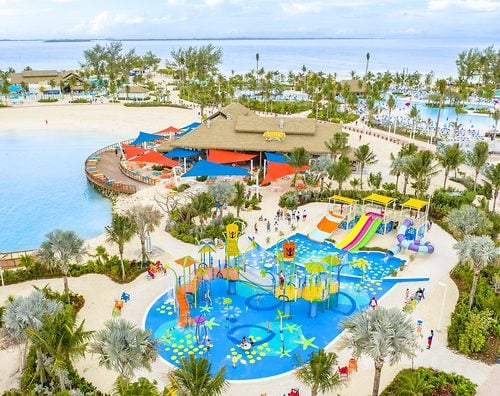 With the official opening of Perfect Day at CocoCay coming up next month, Royal Caribbean opened up the two new venues a bit early. Both Splashaway Bay and Skipper's Grill are located close to the pier.
Splashaway Bay is a complimentary aqua park for kids that shares the name of the aqua park available on select Royal Caribbean ships.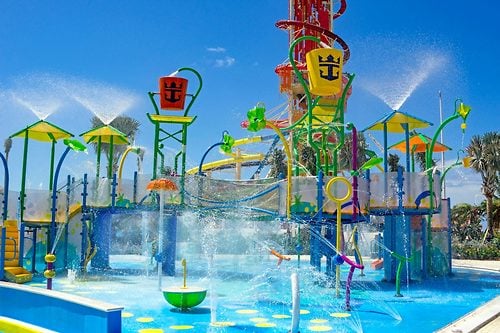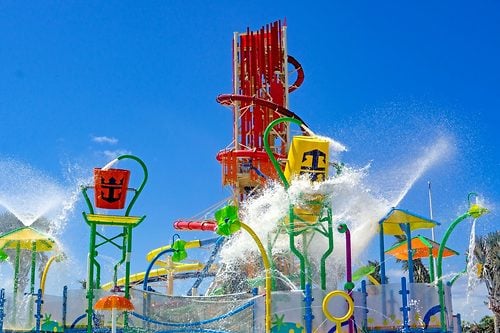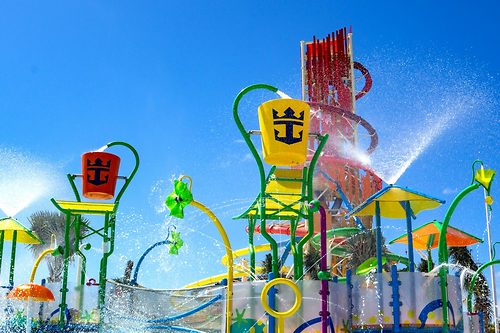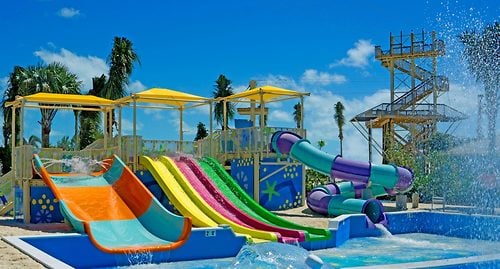 Skipper's Grill is another complimentary dining option on the island that provides lunch and snacks to guests.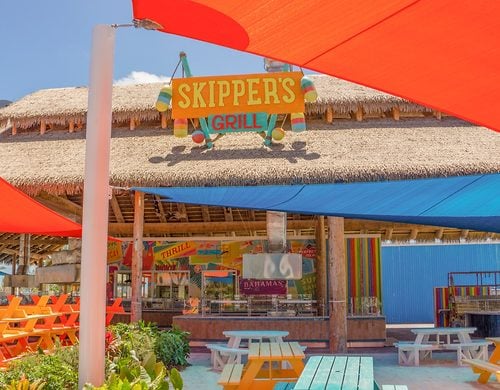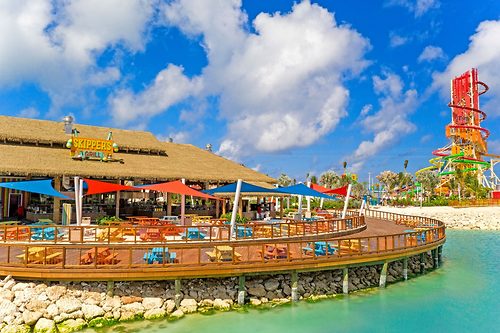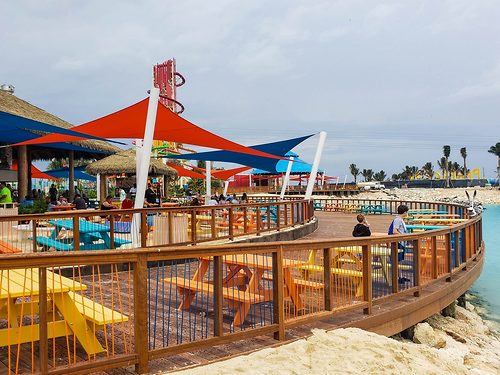 In addition to the newly opened venues, it appears Royal Caribbean has expanded its Voom internet access to the island, marking the first time any of its private destinations offer internet access on the island.  Guests with a Voom package purchased for their cruise can use the Voom at Perfect Day at CocoCay.
These new openings builds on the soft opening that began in March 2019 when Royal Caribbean opened the Oasis Lagoon pool and a couple dining venues.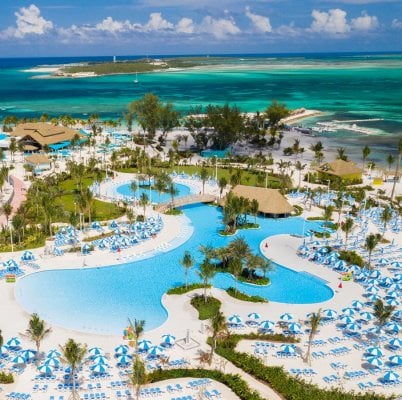 The first phase of Perfect Day at CocoCay is officially scheduled to open in May with Thrill Waterpark, the Zip Line, Splashaway Bay aqua park, Up, Up and Away helium balloon, Captain Jack's Galleon, Skipper's Grill dining, Captain Jack's dining, Chill Island, Chill Grill dining, and Oasis Lagoon freshwater pool slated to open. 
South Beach, Coco Beach Club and the overwater cabanas will open in December 2019.
Please note that these dates might be subject to change depending on the progress of construction.
Perfect Day at CocoCay is a $200 million upgrade to the cruise line's private island in the Bahamas that was first announced in March 2018.