In:
Royal Caribbean is hard at work to transform its private island of CocoCay in the Bahamas to Perfect Day at CocoCay, and we have a look at the progress that has been made recently.
Royal Caribbean Blog reader Twangster visited CocoCay while on Mariner of the Seas and provided these photos.
We start with a look at the progress being made on the new pier.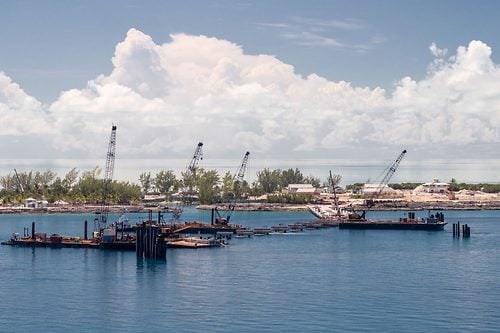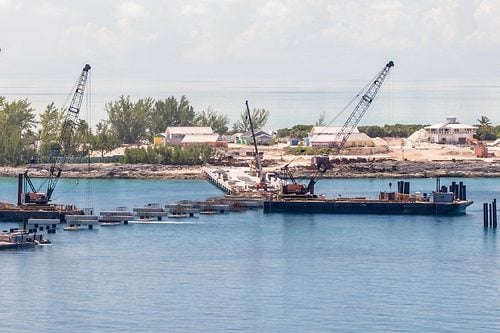 Once you get up close, as seen from the tender from ship to shore, the flurry of work activity becomes more apparent.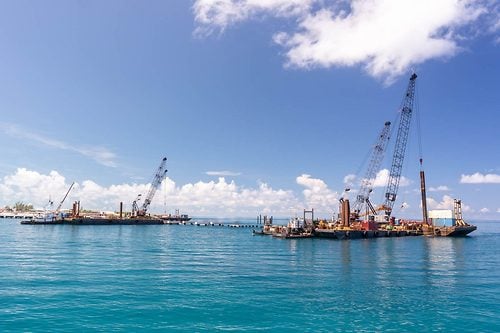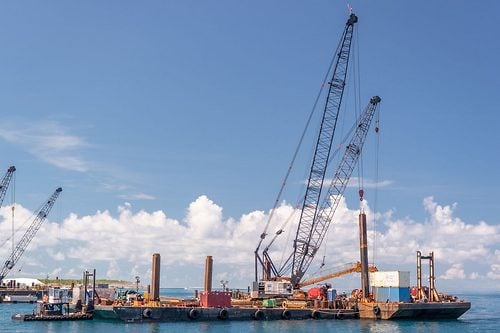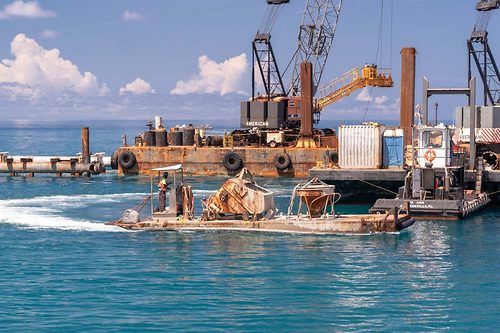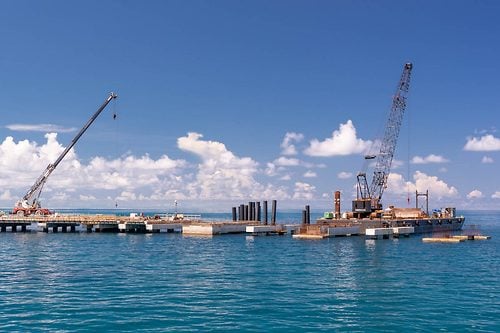 Up close you can see the foundation work that has advanced over the past six weeks.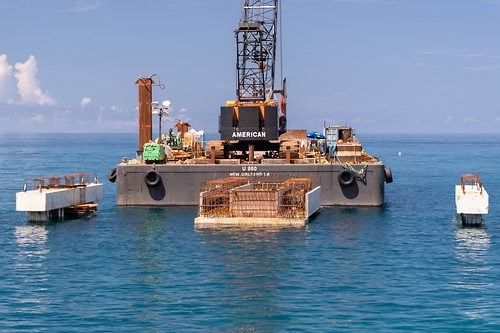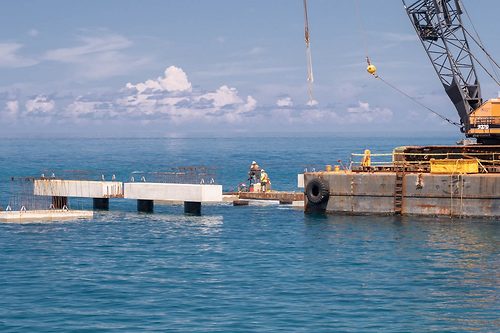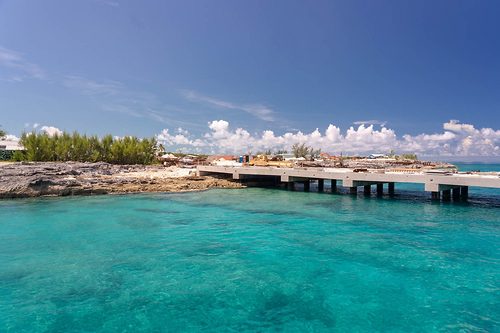 The support beams for the next phase of the pier have been staged on the recently completed section of the pier.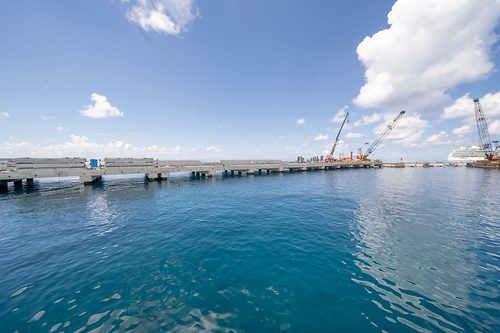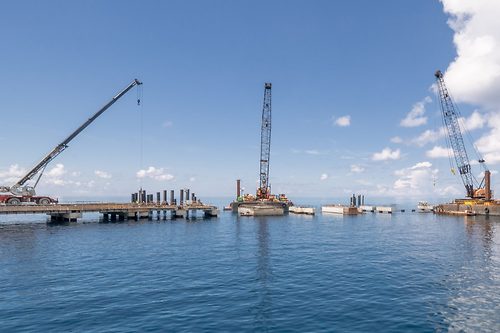 Work across the harbor where the tenders currently dock is also continuing with new buildings continuing to rise up.  This area is not far from where the pier will deliver guests onto CocoCay when they first arrive.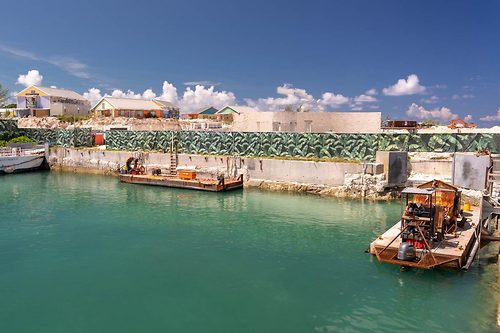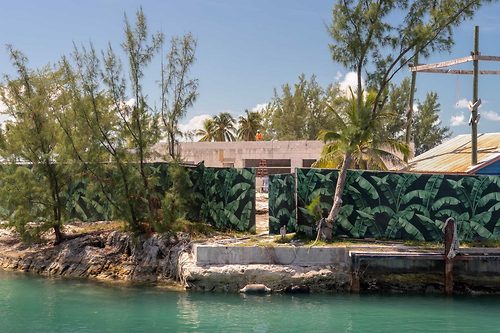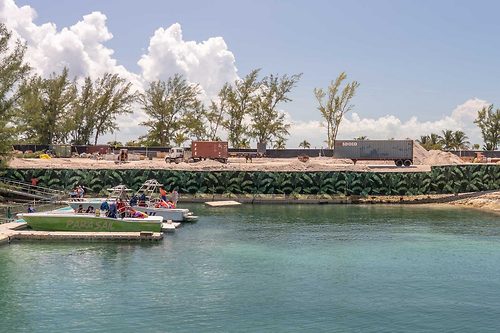 Some of the construction activity can be spotted on a point of land well past the current location of the beach bungalows.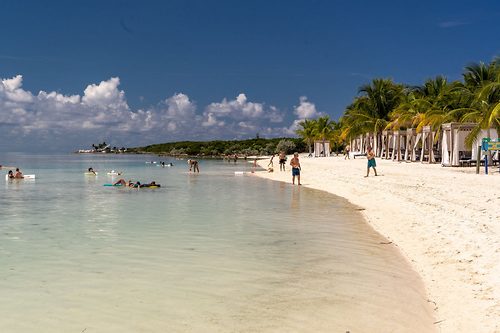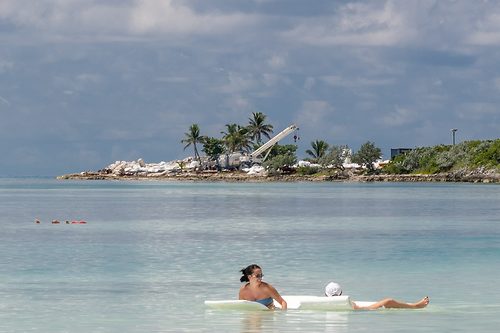 Photos provided by Twangster.