In:
While Royal Caribbean has not revealed its full protocols for its summer cruises on Adventure of the Seas, face masks will not be necessary on its private island.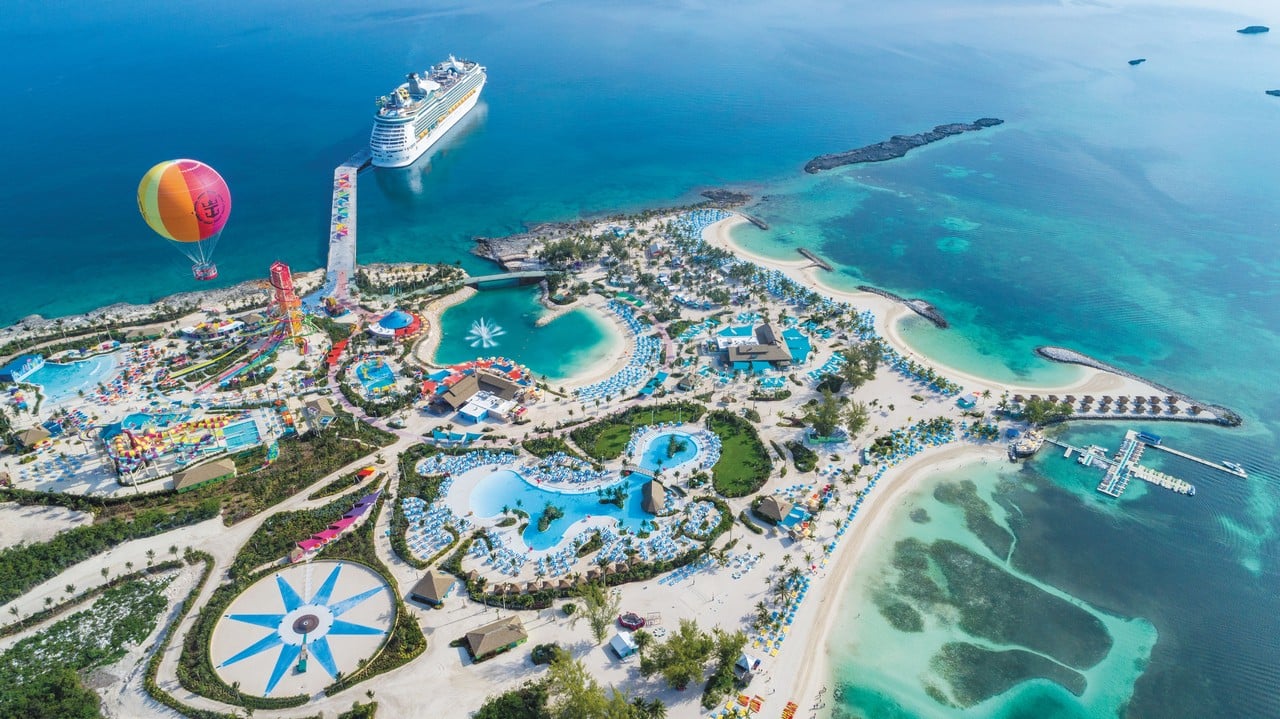 Face masks have been a major point of contention among cruise fans who want to know where and when you will have to wear masks, but Royal Caribbean has confirmed face masks are not going to be required on Perfect Day at CocoCay.
Royal Caribbean's Senior Vice President, Sales, Trade Support and Service, Vicki Freed, confirmed to travel agents during a webinar the nature of its private island makes not wearing a mask on the island safe.
Beginning June 12, Adventure of the Seas will begin offering cruises out of Nassau, Bahamas and include two days in a row at the cruise line's private island.
Read more: Royal Caribbean Summer 2021 Cruise Planning Guide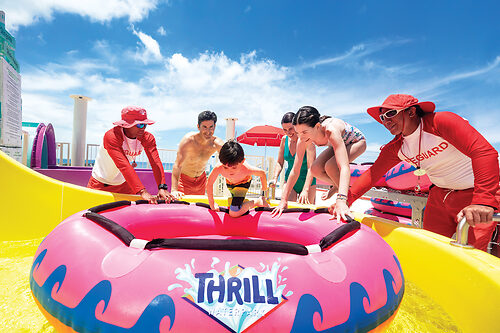 "At Perfect Day at CocoCay, because it is our private destination and everybody who lives on the island will have the vaccination and all guests will be vaccinated who are 18 and older, you will not have to wear a mask when you're at Perfect Day at CocoCay," Freed said during the opening of her call with travel agents.
Ms. Freed said Royal Caribbean is still working on where else you will have to wear masks, including the other ports of call the ship will visit.
Read more: Do's & Don'ts of Perfect Day at CocoCay
"We are still trying to get the details on Cozumel, and Grand Bahama Islands, and hopefully by next week we'll have all those details to share with you."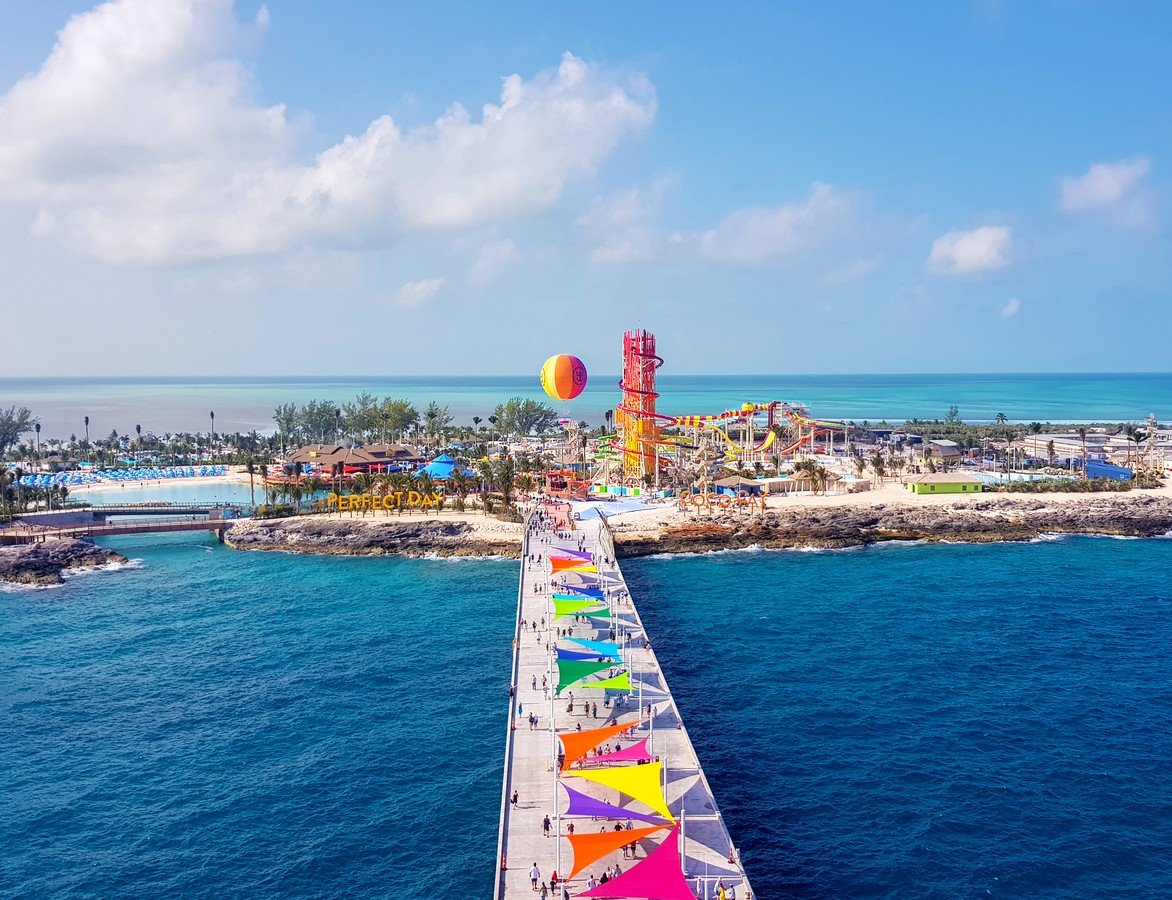 Royal Caribbean said adults would be required to be fully vaccinated for COVID-19 to sail on the voyages. Children under the age of 18 will be able to sail with just proof of a negative COVID-19 test. All crew also will require COVID-19 vaccinations to work on the ship.
Since Adventure of the Seas is sailing from outside the United States and not visiting any U.S. ports, the ship does not have to adhere to any guidance or recommendations from the U.S. Centers for Disease Control and Prevention (CDC).
The CDC recently released requirements and recommendations for health protocols on cruise ships for test sailings from the U.S., which have largely been seen as overbearing and overly conservative.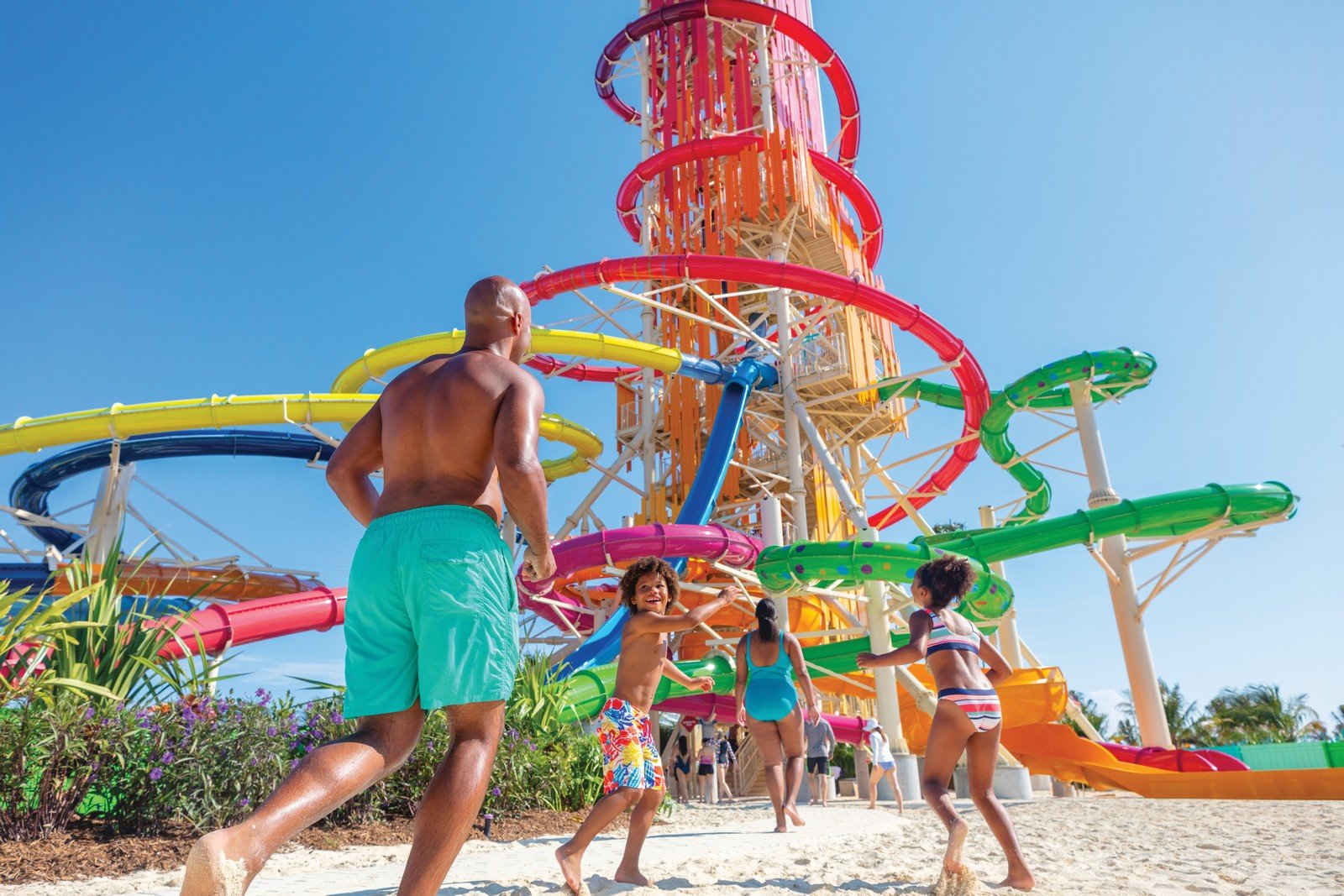 Specifically, the CDC said in its technical instructions that "mask use and social distancing must be observed" while at a cruise line private island.
Royal Caribbean's ships will have reduced capacity (around 50% initially) along with fully vaccinated adults onboard.
This week, the New York Times called the CDC's outdoor COVID-19 outdoor transmission statistics a "misleading statistic."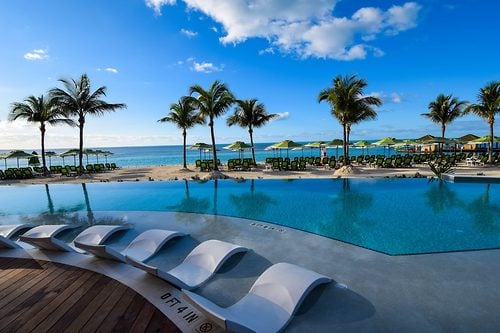 The share of transmission that has occurred outdoors seems to be below 1 percent and may be below 0.1 percent, according to multiple epidemiologists.
More protocols coming soon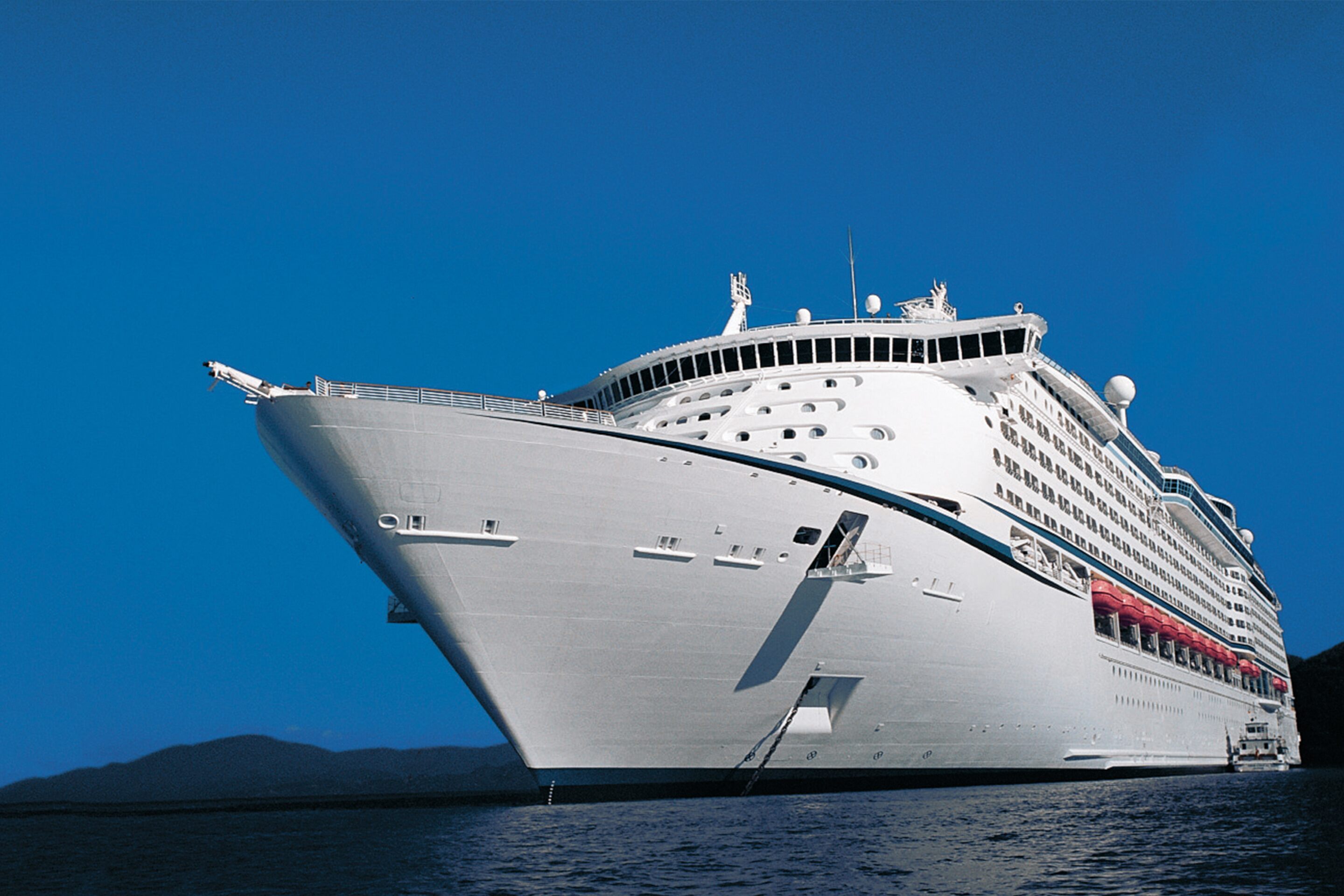 This small piece of information about masks on CocoCay is one part of Royal Caribbean's plan for guests and crew once ships do resume sailings.
Ms. Freed confessed that the original plan was for Royal Caribbean to announce their full set of protocols and how ships will resume cruises again today, but the line needs more time.
"We had truly hoped that we would be able to announce our protocols and our return to service today," Ms. Freed said during the webinar. "So as we get the information on the protocols and return to service, you will hear it here first."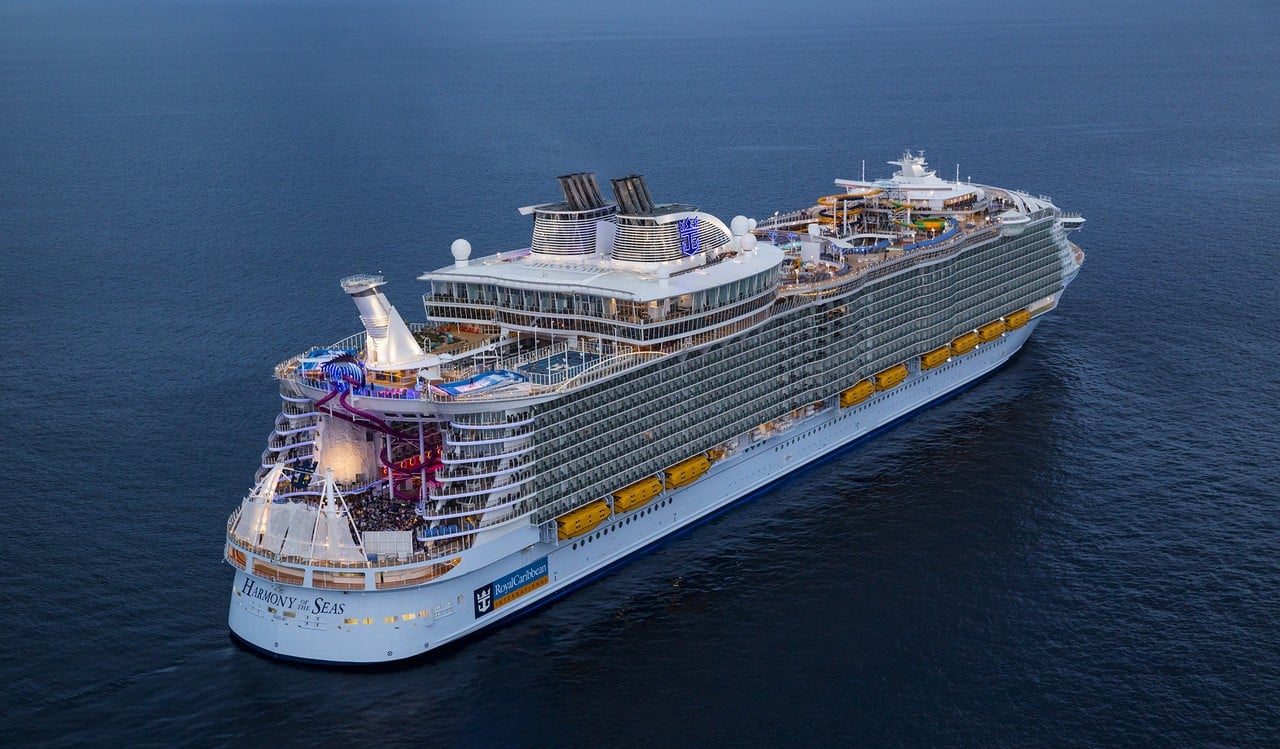 Ms. Freed said she is headed to Washington D.C. next week, but she said the new protocols could be coming as early as next week, "if we're ready to announce a return to service and our protocols and our deployment, ... we're going to give you something that I know you've all been waiting for."
The return to service Ms. Freed alluded to could be regarding Royal Caribbean's plans to restart cruises from the United States, similar to what Carnival did yesterday.
Carnival Cruise Line announced it has canceled July sailings for all but four of its 24 vessels, with those vessels potentially restarting from Texas, Florida, and Seattle.