In:
Cruise lines now have what they need to resume cruises from the United States.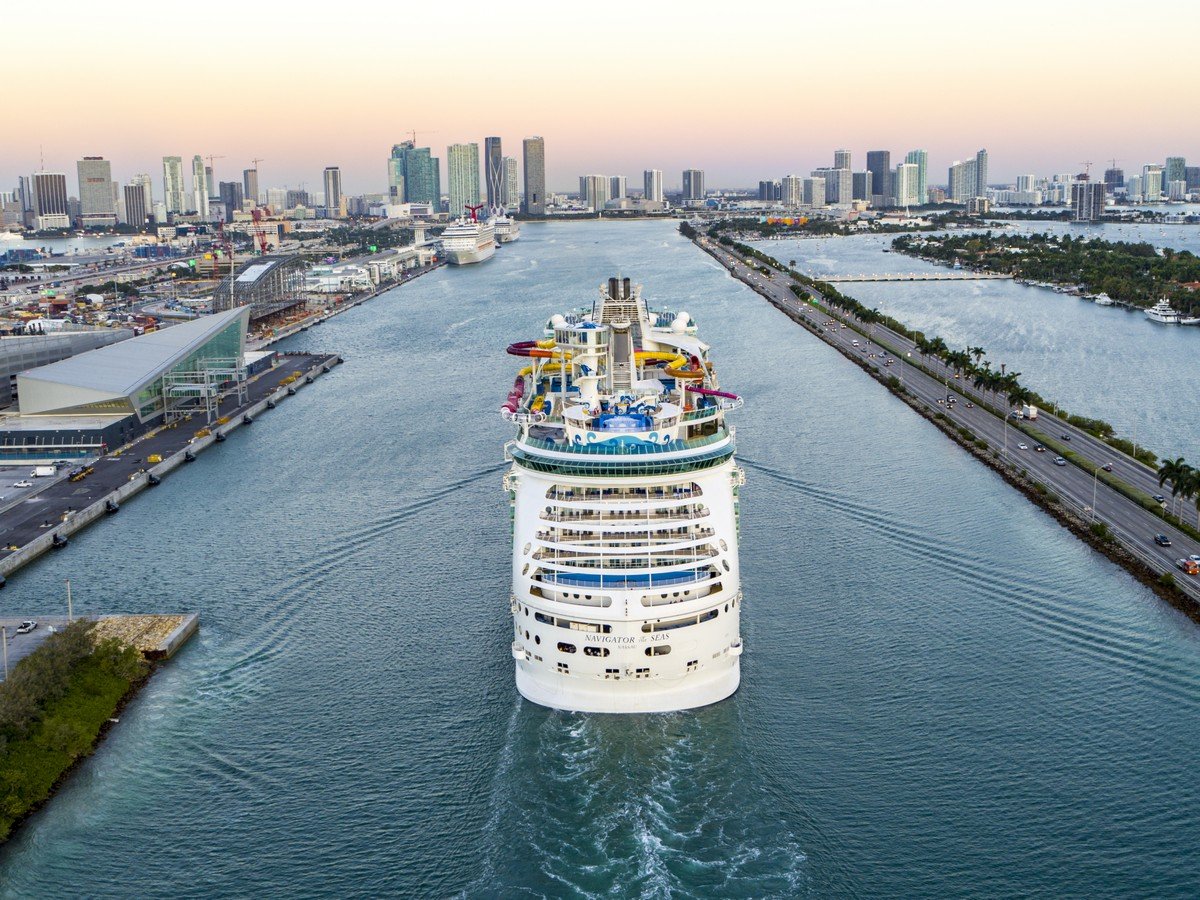 The U.S. Centers for Disease Control and Prevention (CDC) released the next two phases of its Framework for Conditional Sailing Order (CSO) that will allow for the "eventual resumption of U.S. cruise industry operations."
According to the CDC, cruise line now have all necessary requirements needed "to start simulated voyages before resuming restricted passenger voyages and apply for a COVID-19 conditional sailing certificate to begin sailing with restricted passenger voyages." 
The new instructions cover the test cruises that cruise ships would need to conduct in order to start sailing passenger sailings under a COVID-19 Conditional Sailing Certificate.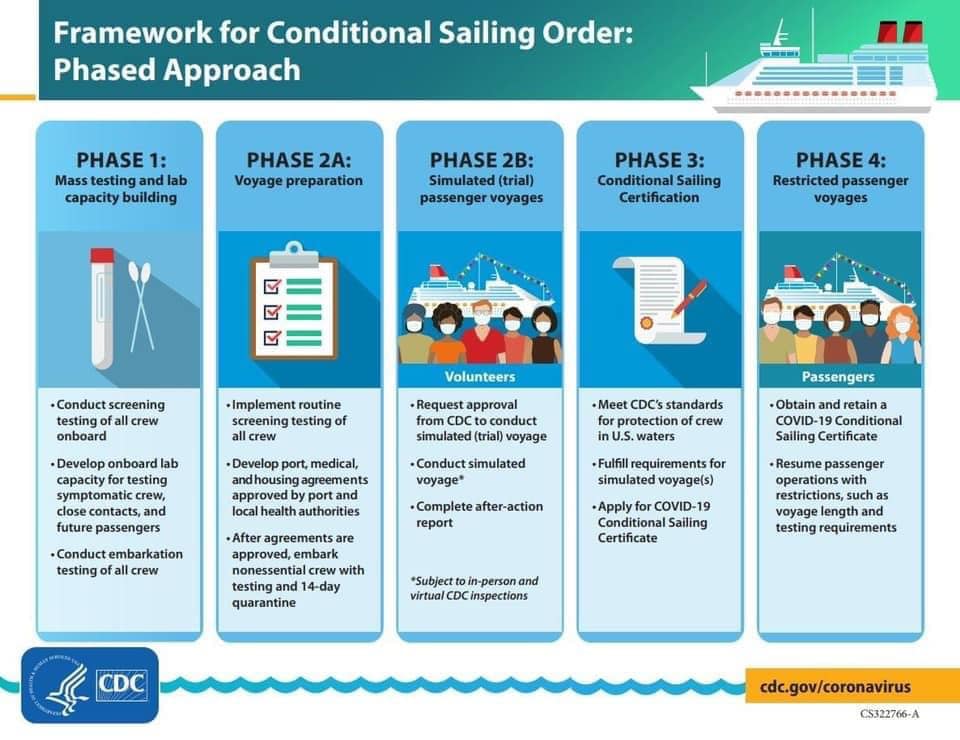 CDC may adjust these requirements and recommendations based on public health considerations and other factors.
Phase 2B - Test cruises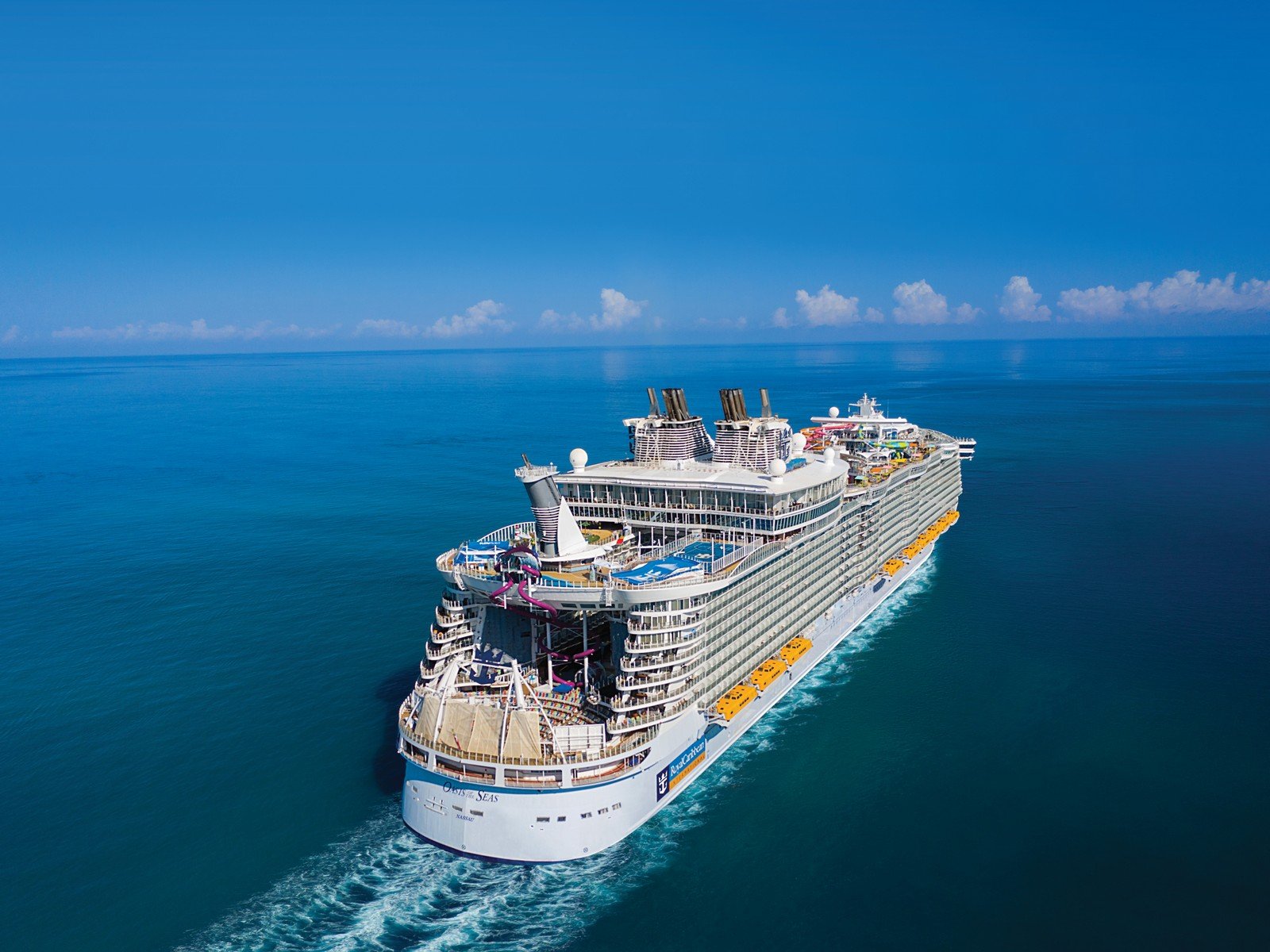 Cruise lines can apply to the CDC at least 30 calendar days prior to when a test cruise is scheduled to sail.
The documentation included in the application will specify the dates and location of the test sailing, include verification that it adheres to the various agreements and requirements of the CSO, and other documentation.
Also included in the application will be the list of protocols or practices to be simulated, which must, at a minimum, incorporate the requirements for conducting simulated voyages under these technical instructions.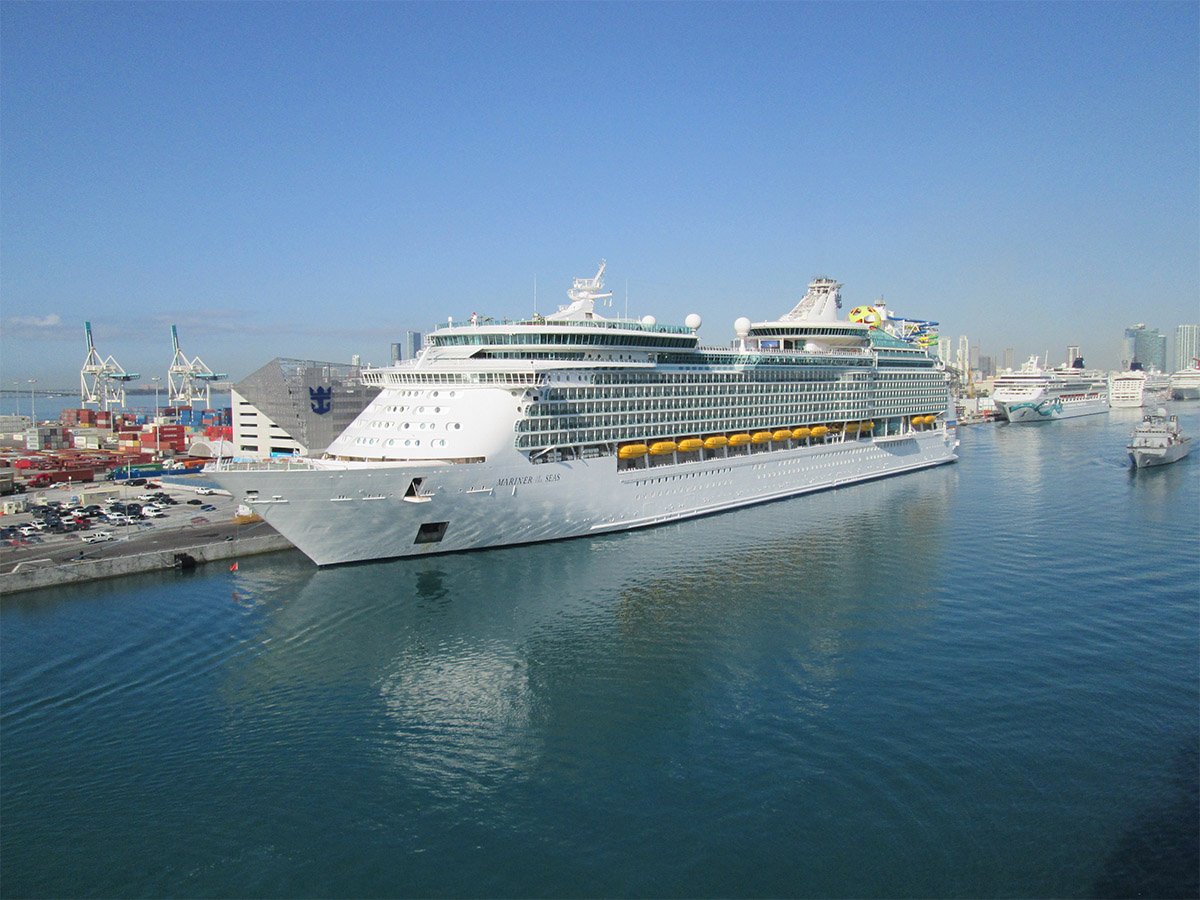 Test cruises can be skipped at a cruise line's discretion if 98 percent of crew are fully vaccinated and submit to CDC a clear and specific vaccination plan and timeline to limit cruise ship sailings to 95 percent of passengers who have been verified by the cruise ship operator as fully vaccinated prior to sailing.
After applying, the CDC will respond "in a timely manner".  The CDC can oversee and inspect the test cruise, including through in-person or remote means allowing for visual observation.
Volunteers for test cruises
Cruise lines will need volunteers to help test out the ships during these simulated voyages. and has outlined new requirements for volunteers:
The minimum number of required volunteer passengers for each simulated voyage must be at least 10% of the maximum number of passengers permitted onboard for restricted voyages.
All volunteers must show proof of being fully vaccinated against Covid-19.
Volunteers must be made aware of the CDC's health notice regarding Covid-19 and cruise ship travel.
All volunteer passengers must be informed in writing that they are participating in a simulation of health and safety protocols that are unproven and untested in the United States for purposes of simulating a cruise ship voyage and that sailing during a pandemic is an inherently risky activity. 
All volunteer passengers must be at least eighteen years old or older on the day of the simulation and at the time that their consent to participate is obtained.
Volunteers cannot be paid, and cannot go on a sailing in exchange for consideration or future reward.
All volunteer passengers must agree in writing to post-disembarkation specimen collection for COVID-19 testing at 3 to 5 days after completion of the simulated voyage. 
To facilitate contact tracing, the cruise ship operator must advise all volunteer passengers to notify the cruise ship operator if they develop symptoms of COVID-19 or are diagnosed with COVID-19 with any SARS-CoV-2 viral test within 14 days after the voyage. Passengers who develop symptoms within 14 days should be advised to be tested. The cruise ship operator must in turn report aggregate results to CDC in the after-action report or through an amended after-action report.
Test cruise requirements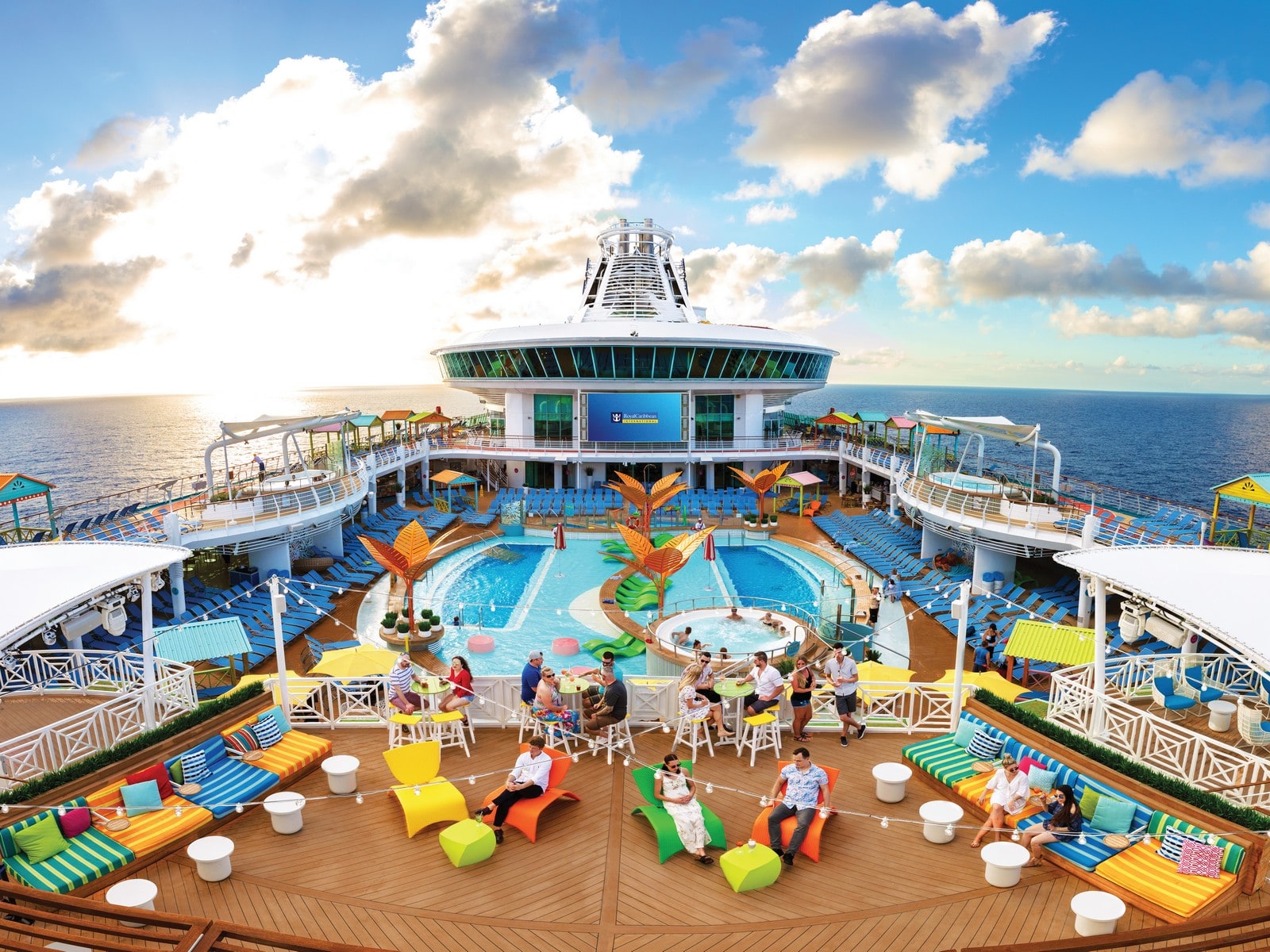 Here is a list of what cruise lines need to do during a test sailing.
At least one simulation must be conducted for each ship for which the cruise ship operator intends to commence restricted passenger voyages. 
Simulated voyages must be between 2-7 days in length with a least one overnight stay to test the efficacy of the cruise ship operator's ability to mitigate the risk of COVID-19 onboard the cruise ship, including through embarkation, disembarkation, and post-disembarkation testing.

CDC recommends a minimum voyage length of 3 days with 2 overnight stays.

The cruise ship operator must meet standards during the simulated voyage for hand hygiene, use of face masks, and social distancing for passengers and crew, as well as ship sanitation, as required by CDC technical instructions or orders.
The cruise ship's color-coding status must be Green or Orange at the time of the simulated voyage.
Activities conducted on voyages that occurred outside of U.S. waters during the period of the No Sail Order (NSO) and the CSO that were not conducted as part of a CDC-approved simulated voyage, do not count towards the activities that must be simulated on a simulated voyage. 
The cruise ship operator must modify meal service and entertainment venues to facilitate social distancing during the simulated voyage.
These activities must be conducted on one, or over the course of many, test sailings:

Embarkation and disembarkation procedures, as approved by U.S. port and local health authorities as part the cruise ship operator's Phase 2A agreements, including procedures for terminal check-in.
Onboard activities, including seating and meal service at dining and entertainment venues.
Medical evacuation procedures.
Transfer of symptomatic passengers or crew, or those who test positive for SARS-CoV-2, from cabins to isolation rooms.
Onboard and shoreside isolation and quarantine, as per the terms of the cruise ship operator's Phase 2A agreements, of at least 5% of all passengers and non-essential crew.
Recreational activities that the cruise ship operator intends to offer as part of any restricted passenger voyages, e.g., casinos, spa services, fitness classes, gymnasiums.
Private-island shore excursions if any are planned during restricted passenger voyages. The following measures must be observed on the private island:

Only one ship can port at the island at any one time.
A routine screening testing protocol must be implemented for island staff who are expected to interact with volunteer passengers or crew.
Mask use and social distancing must be observed on the island.

Port of call shore excursions if any are planned during restricted passenger voyages. The following measures must be observed on port of call shore excursions:

Self-guided or independent exploration by passengers during port stops must be prohibited.
Shore excursions must only include passengers and crew from the same ship.
Cruise ship operator must ensure all shore excursion tour companies facilitate social distancing, mask wearing, and other COVID-19 public health measures throughout the tour.
Cruise ship operators must have a protocol for managing persons with COVID-19 and close contacts at all foreign ports of call. At a minimum, the protocol must include the following:

Disembarkation and housing of persons with suspected or confirmed COVID-19 needing shore-based hospital care and their travel companion(s) for the duration of their isolation or quarantine period.
Commercial repatriation of U.S.-based persons with COVID-19 and close contacts only after meeting criteria to end isolation and quarantine per CDC guidance. For commercial repatriation of foreign-based persons with COVID-19 and close contacts, cruise ship operators must consult with all relevant public health authorities.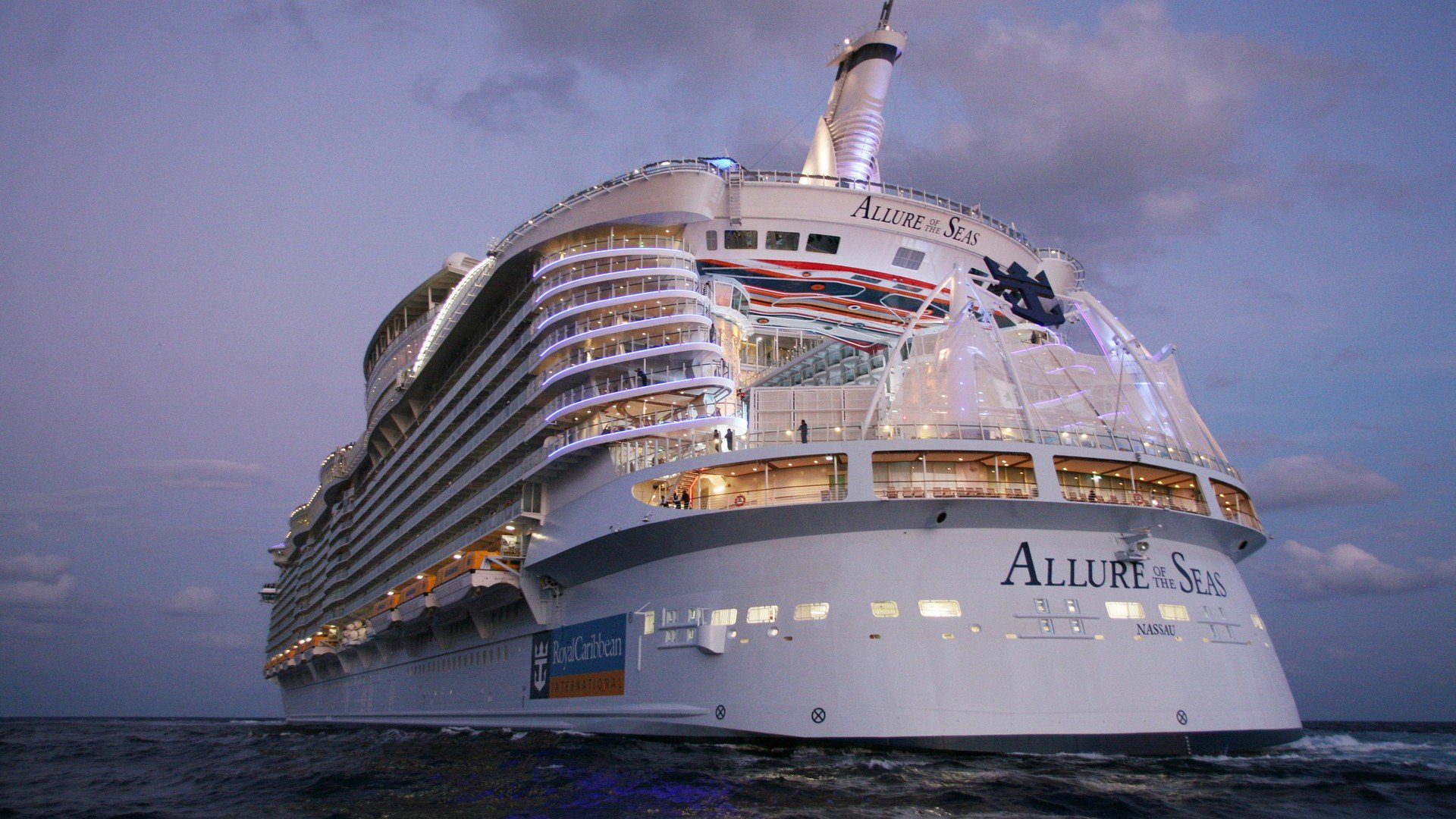 A test cruise can be ended if a threshold of COVID-19 cases is met or exceeded during the sailing.
The CDC lists the threshold at 1.5% of COVID-19 cases is detected in passengers or 1.0% of COVID-19 cases is detected in crew. This threshold can be changed later by the CDC for a variety of factors.
As an example,  if there were 1,000 passengers on a test sailing, 15 positive cases among the guests would end the cruise.
Major step forward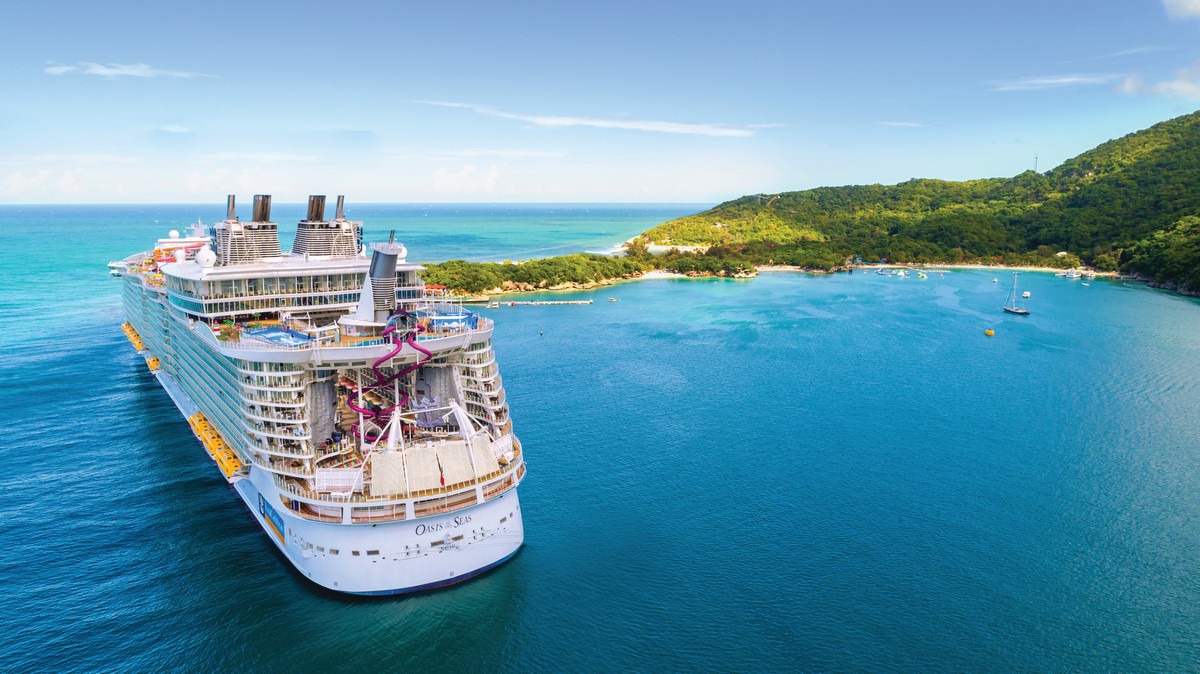 The new instructions provided by the CDC are the best sign yet that cruises may restart from the United States sooner, rather than later.
The test cruise instructions also put into writing the CDC's letter to the cruise lines sent last week, which provides an option to restart sailings sooner if cruise lines adhere to a 98% vaccinated rate for crew members and 95% rate for passengers.
The new instructions are a long time coming, having been promised back in October 2020 when the CSO replaced the No Sail Order.
Moreover, they follow up on the disappointing instructions the CDC provided in early April that made it seem like nothing had really changed.  With these new instructions, there appears to be a path forward.