In:
It looks like Odyssey of the Seas first cruise is once again delayed.
Royal Caribbean confirmed the first few scheduled sailings will be canceled due to positive cases of Covid-19 onboard the ship among crew members.
According to the cruise line, all the crew members on Odyssey of the Seas were tested on June 4 when the ship arrived in Port Canaveral, as part of the U.S. Centers for Disease Control and Prevention's (CDC) Conditional Sailing Order.
The crew were tested again on June 10, and eight crew members tested positive.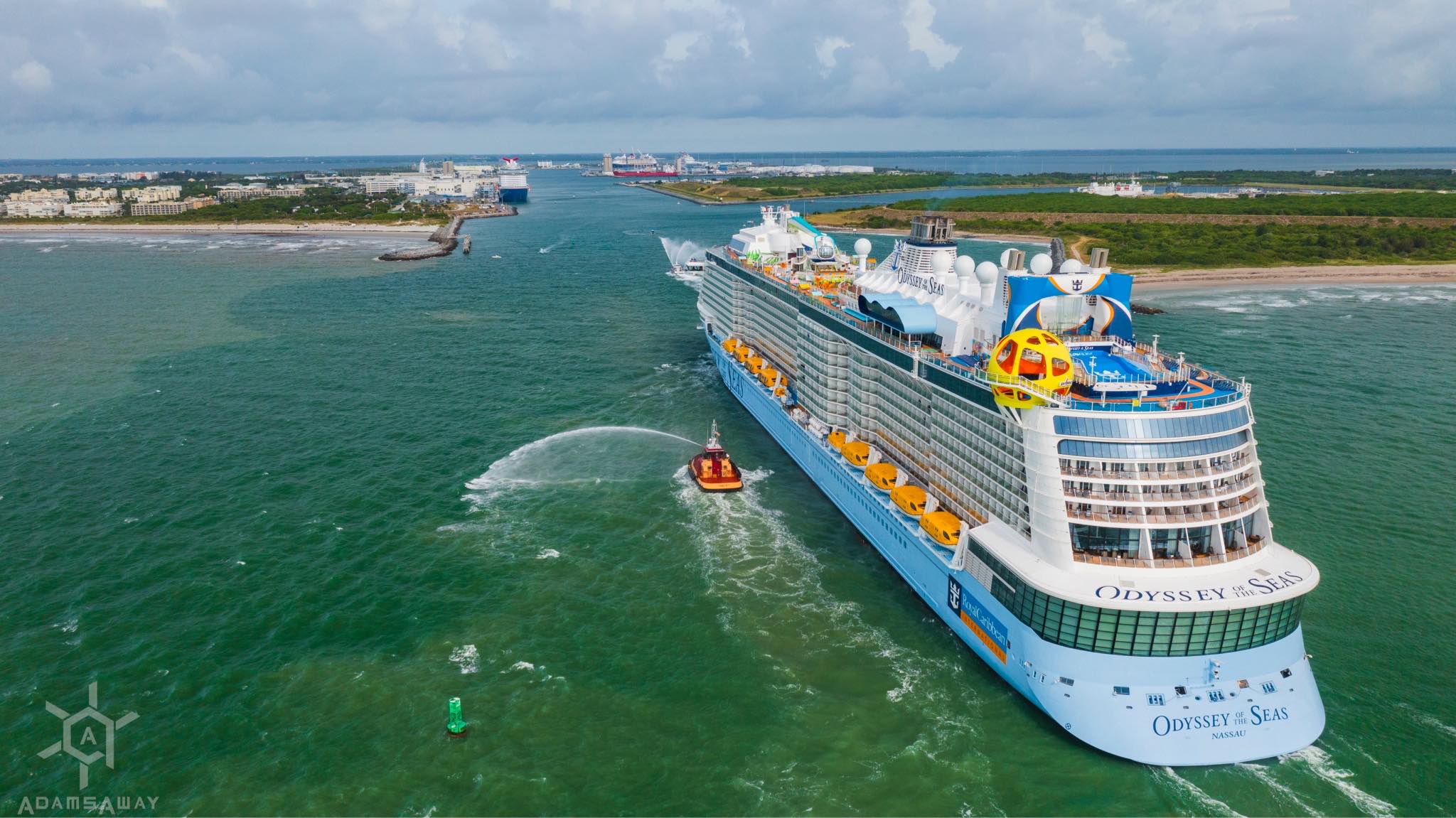 Royal Caribbean's medical team is monitoring the crew that tested positive, and they are "in good health".
In addition, and in an abundance of caution, Royal Caribbean has made the decision to ask all crew members to quarantine for 14 days to ensure the health and safety of everyone on board. 
As a result, Odyssey of the Seas debut is being delayed and her first few sailings are canceled.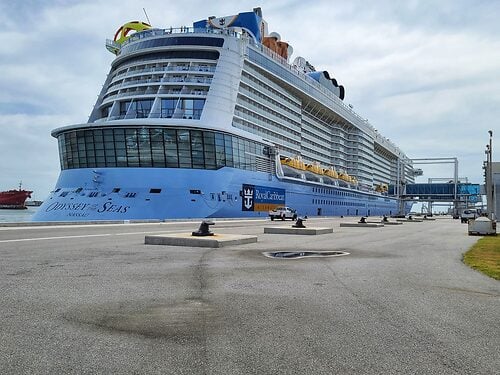 The ship was scheduled to begin sailing on July 3, but will now start sailing on July 31.
Guests booked onboard will be contacted with refund and rescheduling options.
Royal Caribbean said the change was unwelcome, but the safety of everyone onboard is the top priority, "This was an unexpected but necessary decision to make, and we are committed to doing the right thing for everyone's well-being."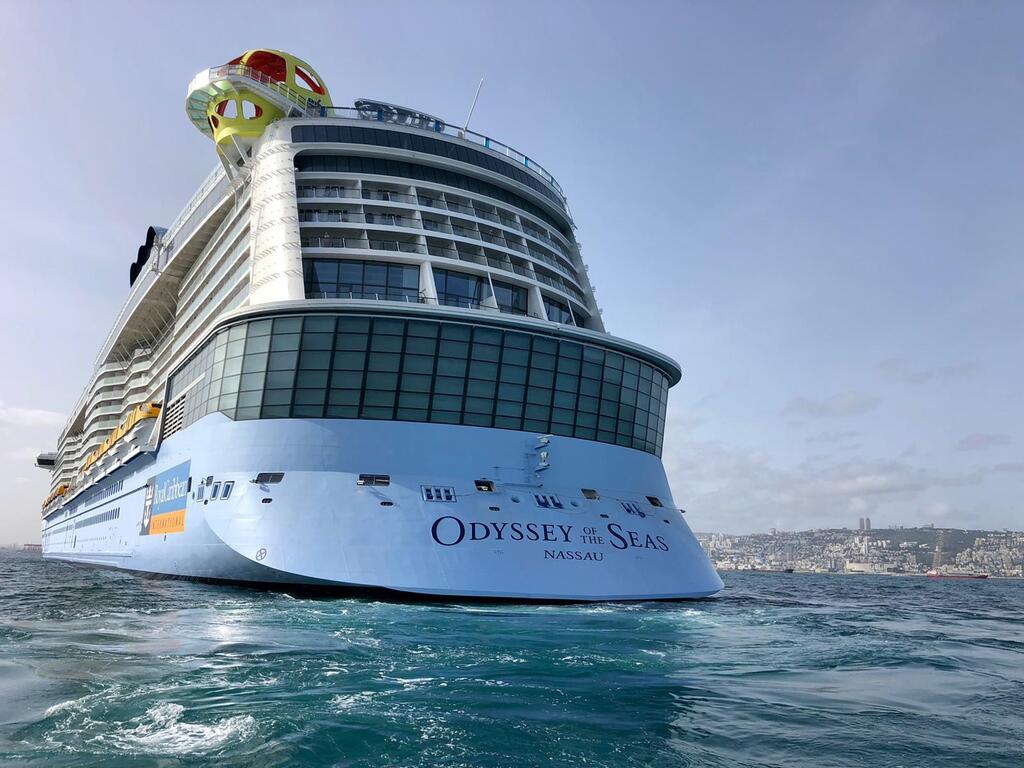 Here is the full statement from a Royal Caribbean spokesperson:
Out of an abundance of caution, we are postponing Odyssey of the Seas' first sailings from July 3 until July 31, 2021. The simulation cruise, originally scheduled for late June, will also be rescheduled.  
During routine testing, eight crew members received a positive test result for COVID-19. All 1,400 crew on board Odyssey were vaccinated on June 4 and will be considered fully vaccinated on June 18. These positive cases were identified after the vaccination was given but before they were fully effective. 
The eight crew members, six of whom are asymptomatic and two with mild symptoms, were immediately quarantined and are being closely monitored by our medical team. To protect the remaining crew and prevent any further cases, we will have all crew quarantined for 14 days and continue with our routine testing. 
Guests and travel partners will be notified and given several options to consider. While disappointing, this is the right decision for the health and well-being of our crew and guests.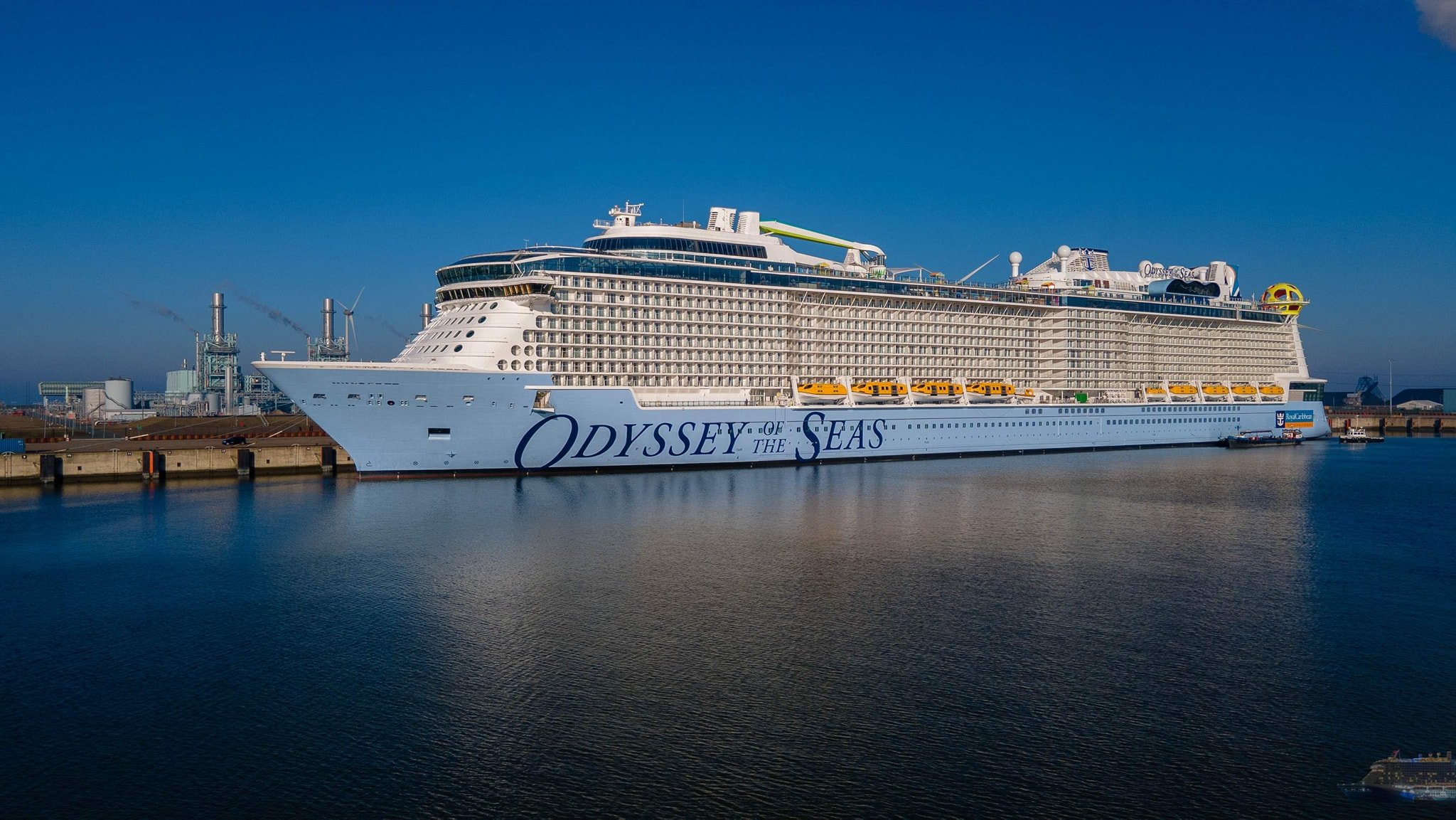 This is not the first time crew on Odyssey of the Seas have had a brush with Covid.
In late May, Royal Caribbean disembarked four crew members in Spain who had tested positive for Covid-19 onboard the Odyssey of the Seas while the ship was moving from Israel to the United States.
A week later,Royal Caribbean International President and CEO Michael Bayley posted on Facebook that the crew members have tested negative.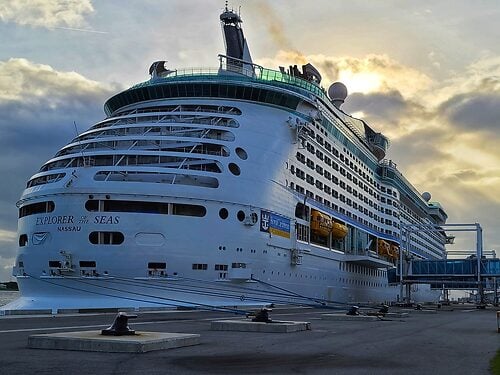 "They continue to remain asymptomatic (no symptoms) and yesterday all tested negative and will need one more test before being released on Friday," he said.
"Plans are to re assign the crew to Harmony and Symphony of the Seas. As our protocols work and all our crew get vaccinated we are on the road to Freedom."
Odyssey of the Seas is Royal Caribbean's newest cruise ship, but her debut has been delayed numerous times due to Covid-19.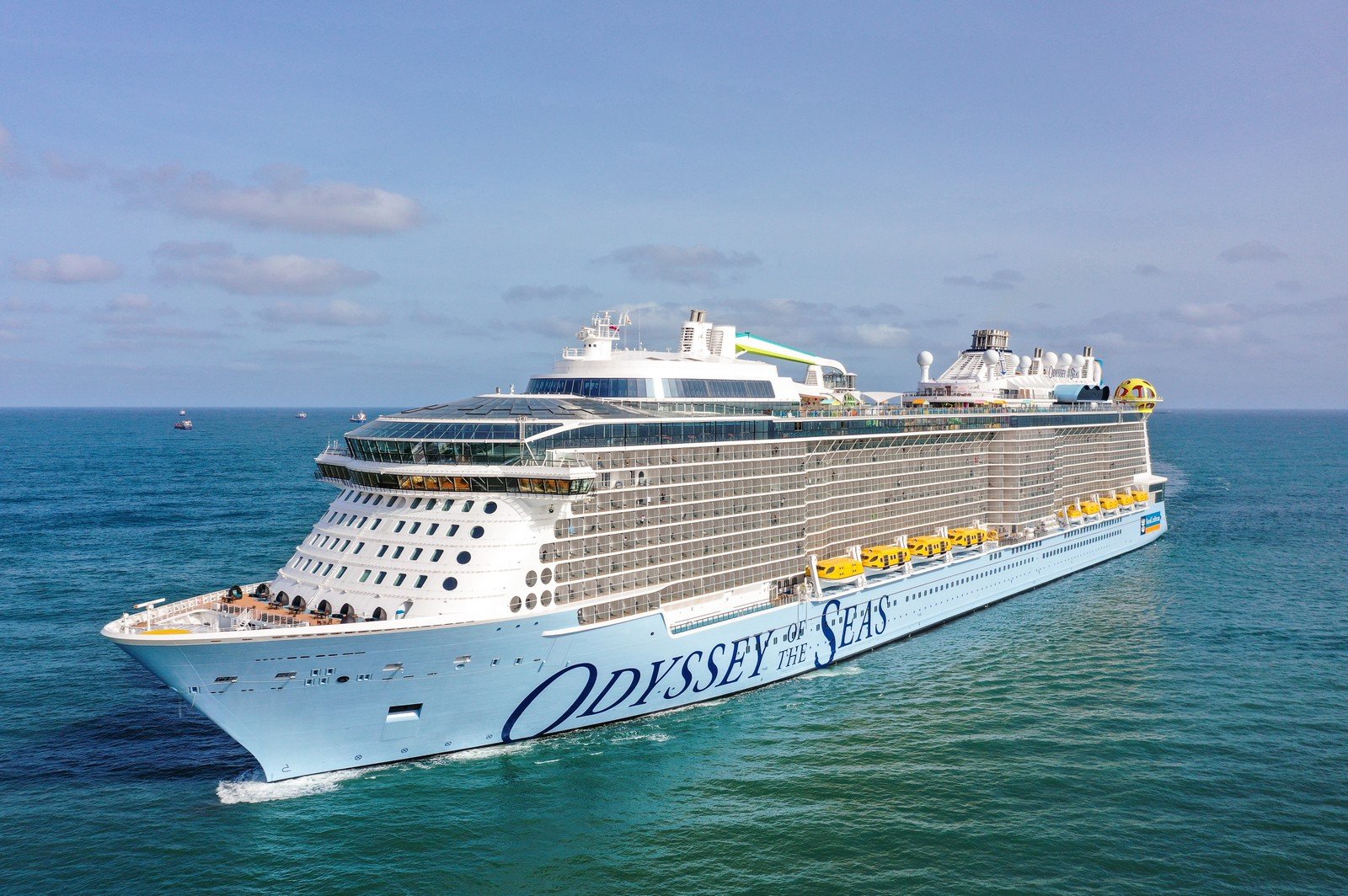 She was originally scheduled to be built and delivered by 2020, but that was pushed back a year.
Then her inaugural season from Rome was cancelled, and instead scheduled to sail from Israel this summer.  Violence in the region forced Royal Caribbean to cancel her entire summer season and the ship was re-scheduled to start sailings from Fort Lauderdale.
Odyssey of the Seas will offer roundtrip cruises from Fort Lauderdale.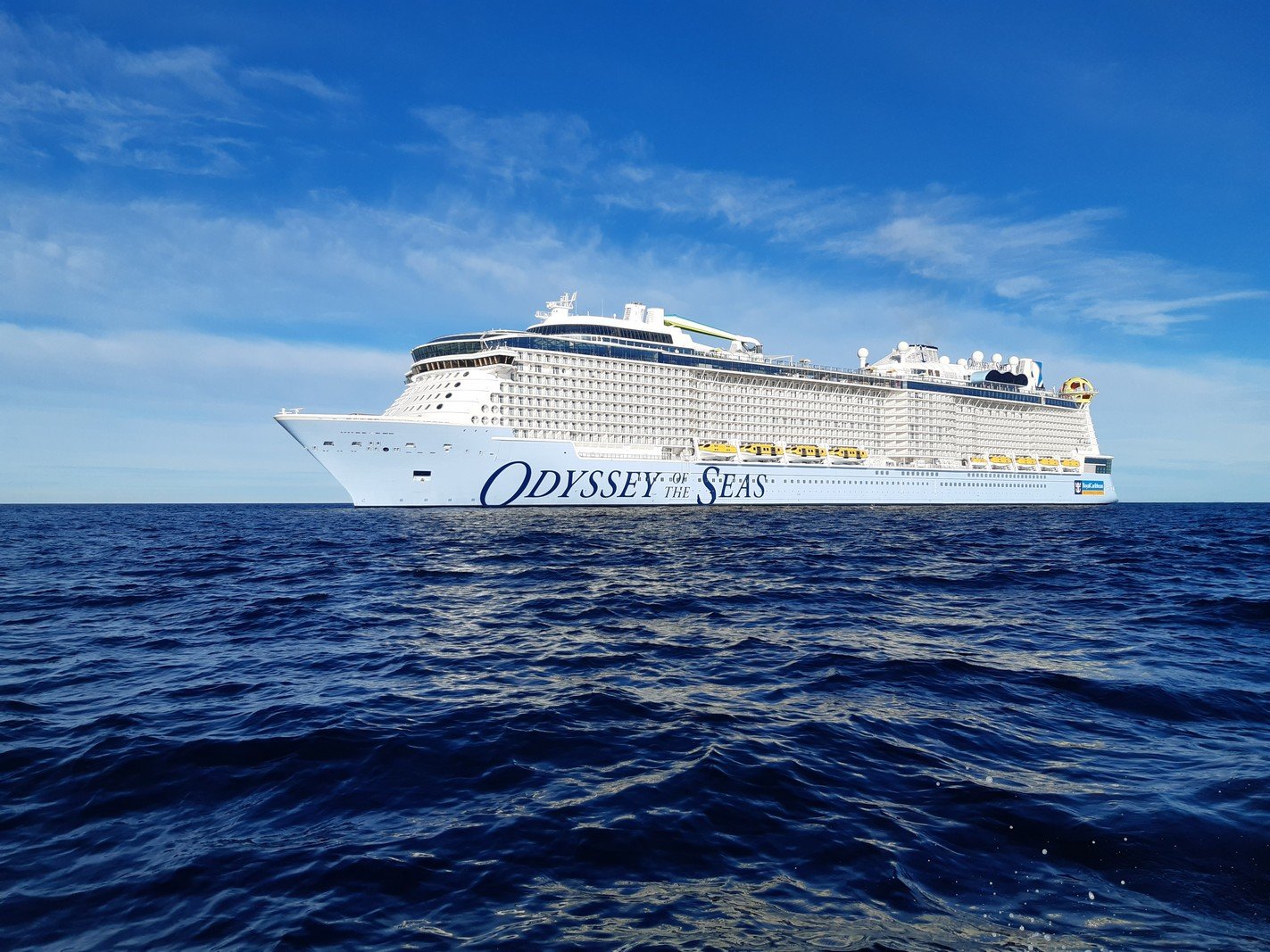 Odyssey is the first Quantum Ultra Class ship to cruise from the U.S., which features SeaPlex - the largest indoor and outdoor activity complex at sea - and a vibrant, Caribbean-inspired pool deck