In:
Cruise news has been a bit slow lately, but we have a few important tidbits and updates to share.
In order to keep everyone informed, here's a look at various pieces of news that have crossed my desk during the past week.
If you ever have a news tip, feel free to email it to [email protected] for possible inclusion in a future update!
Icon of the Seas will go on sale in October?
While we may not know anything yet about Icon of the Seas, a lot of people are ready to book a cruise on her anyway.
It looks like bookings might open up for Royal Caribbean's new cruise ship in October.
According to a travel agent that was on an update call, "mid-October" is the time when bookings will open up.
From what I understand, Royal Caribbean National Account Sales Manager Joseph Casal, told agents on the call Icon of the Seas is expected to open for bookings in mid-October.
Hideaway Beach construction photos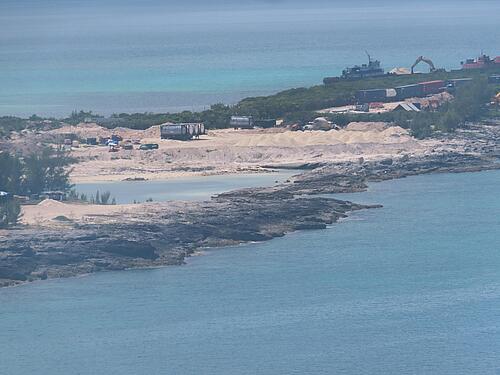 It's been a while since we shared construction photos of the new adults-only beach area coming to Perfect Day at CocoCay.
RoyalCaribbeanBlog reader Steve Cohen took photos of the area while sailing on Harmony of the Seas.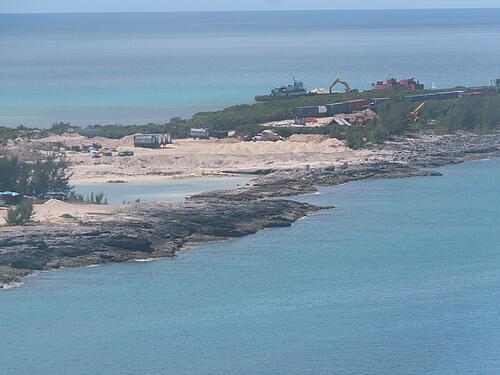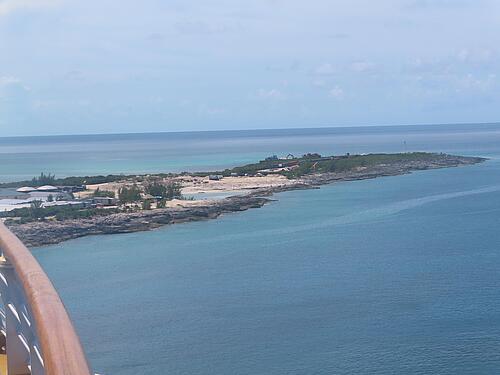 He said while no buildings are under construction, a lot more trailers and construction equipment has moved in since the last time he was there.
Dr. Pepper on Texas cruises
If you love Dr. Pepper soda, you'll have to cruise from Texas in order to enjoy it on a Royal Caribbean cruise.
Travel agents on a webinar call on Wednesday were told cruises sailing from Galveston will soon serve Dr. Pepper in addition to the Coke products the line always carries.
Dr. Pepper is a soda brand based in Texas and due to local demand, Royal Caribbean will begin serving it as well.
No timeline was given on when it will begin being offered, but the information was shared with the context of Allure of the Seas and the new cruise terminal opening in November.
Icon of Vacations
One more Icon of the Seas update comes in the form a trademark filing.
Royal Caribbean Group filed a trademark with the United States Patent and Trademark Office on September 15, 2022.
The trademark is for, "Icon of Vacations" which sounds like a marketing slogan tied to the new Icon of the Seas cruise ship.