In:
Royal Caribbean officially opened the Coco Beach Club at its private island in The Bahamas, Perfect Day at CocoCay.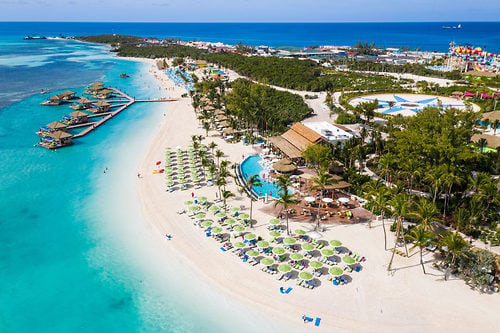 The exclusive beach club touts the first floating cabanas in The Bahamas, an oceanfront infinity pool, beach cabanas, a dedicated restaurant with upscale dining and an exclusive bar. Rounding out Perfect Day at CocoCay is the opening of two refreshed beaches – Breezy Bay at Chill Island and South Beach – open to all guests on the island.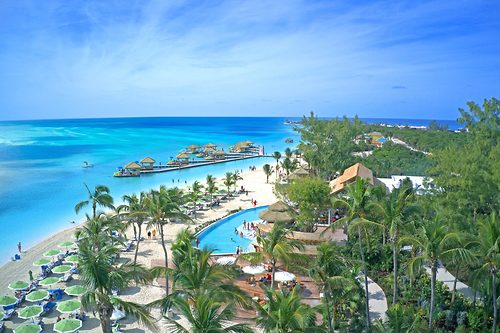 The centerpiece of the Coco Beach Club is the clubhouse, which features a bar serving specialty cocktails, including the Coco Cuvee signature drink, and a 2,600-square-foot, oceanfront infinity pool with in-pool loungers, daybeds and poolside service.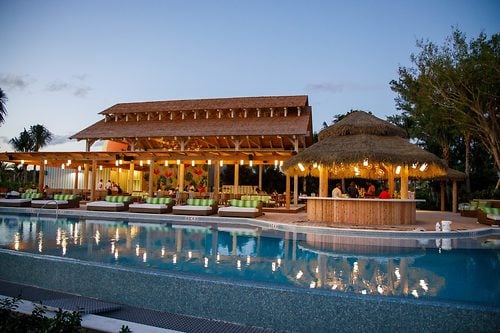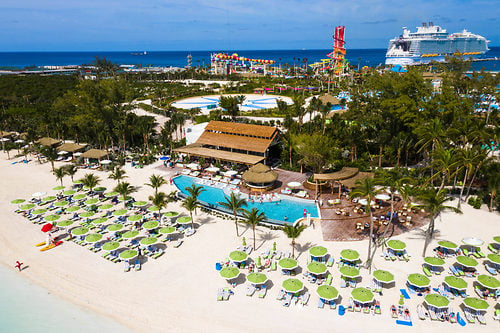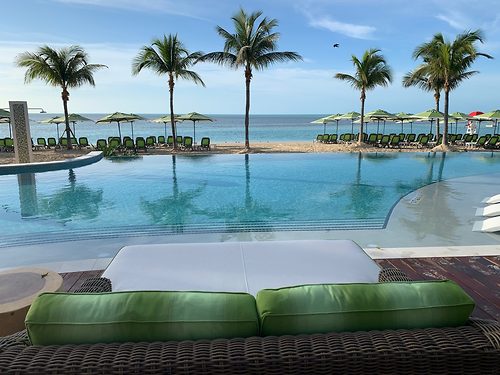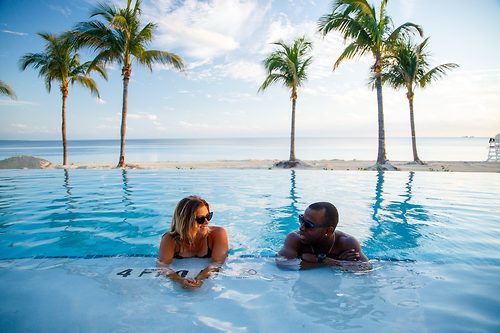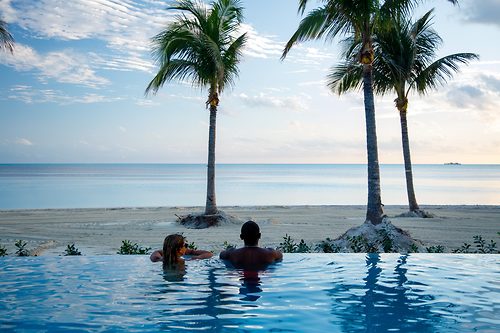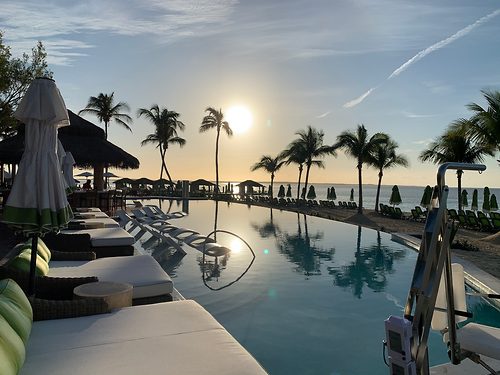 The exclusive restaurant, complimentary and only for beach club guests, serves up an elevated menu that features fresh lobster, grouper and steak, plus a spread of salads, fruits and starters.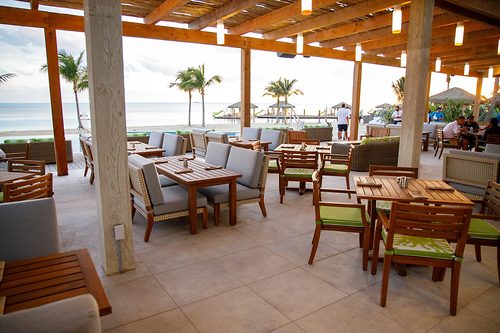 The Coco Beach Club features 20 floating cabanas. Each floating cabana features a private slide into the ocean, overwater hammock, dining area, freshwater shower, wet bar and an unbeatable ocean vista for a day of uninterrupted indulgence.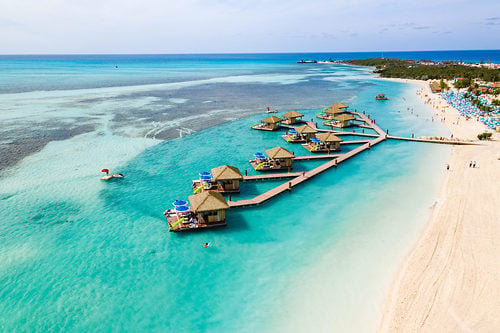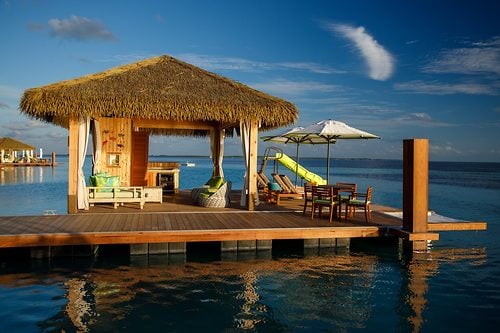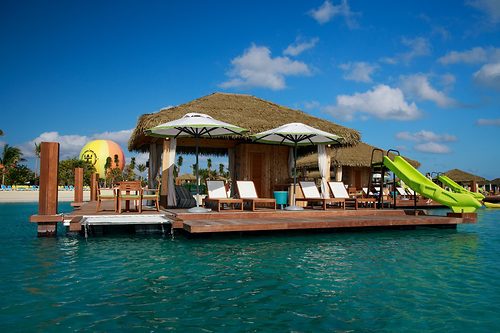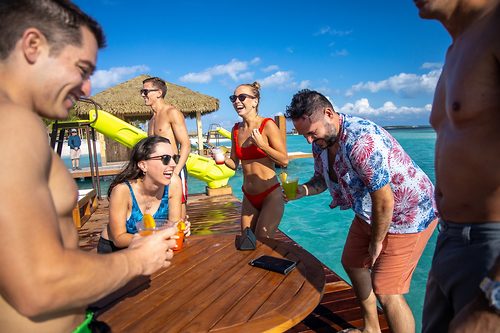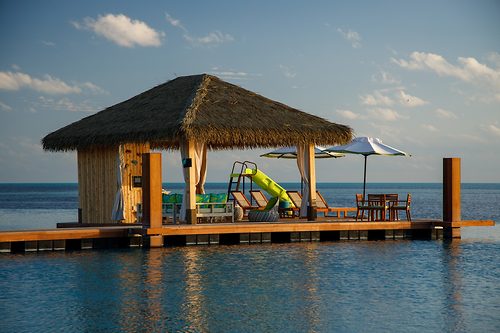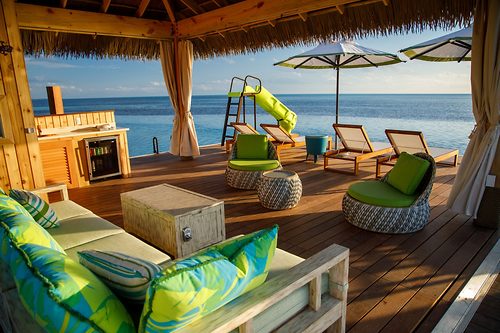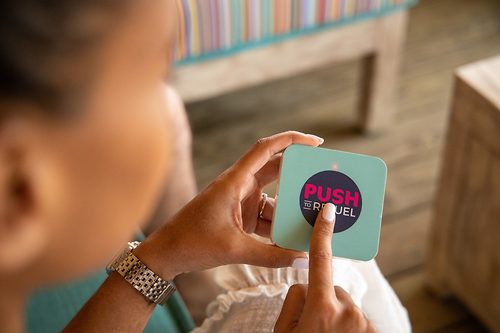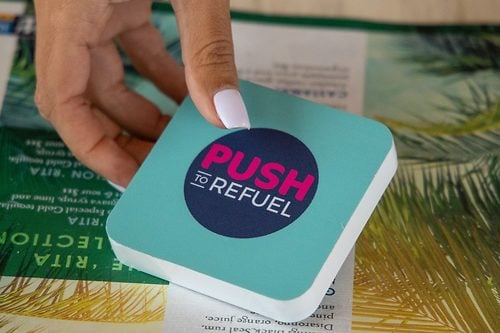 Guests can also choose from 10 beach cabanas.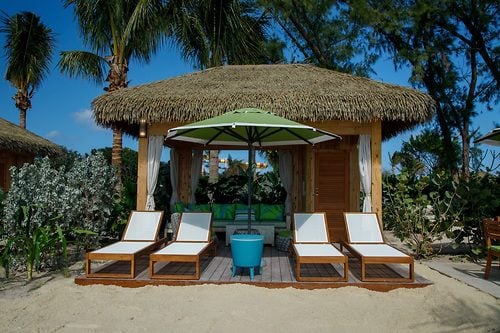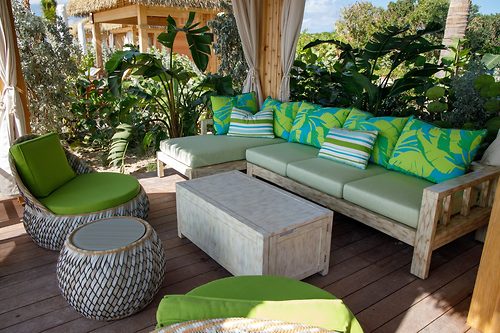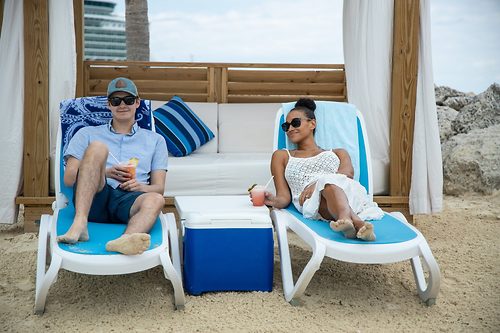 All cabanas in Coco Beach Club accommodate up to eight guests and feature loungers, a dining area, charging outlets, a minifridge, snorkel gear and a dedicated cabana attendant that will tend to a guest's every need, from beachside drink to delicious bites.
Royal Caribbean has also revamped the South Beach area of Perfect Day at CocoCay, with volleyball and beachside basketball. A third Snack Shack location has been added, along with guest-favorite floating bar.