In:
If you're going to Royal Caribbean's private island of CocoCay and are intersted in getting one of the best values for a bit of privacy, here is your guide to what you need to know about renting a beach lounger.
What are the beach loungers?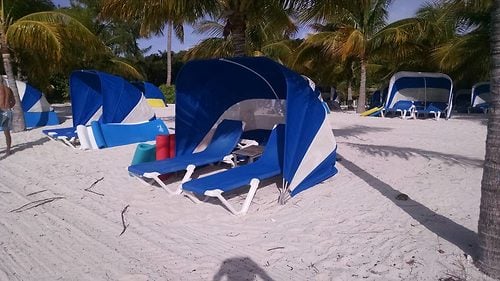 Formerly known as cabanettes, the beach loungers are clam shell beach umbrellas that offer privacy and protection from the sun.
In CocoCay, the beach loungers have an advantage over the cabanas because they are closer to the ocean for quicker "commutes".
What is the cost of a beach lounger?
Each beach lounger rental costs $45 and covers two guests.
What services come with the beach lounger?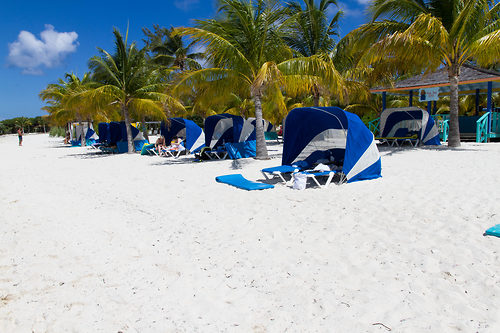 The beach loungers are located in the South Beach area, which are away from the crowds and food.
As of September 2016, the amenities included with the beach loungers have been removed and a beach lounger rental now only includes the clam shell beach umbrella.
How do I reserve a beach lounger?
Guests can book a beach lounger online, via Royal Caribbean's Cruise Planner.
In addition, the concierge onboard can reserve a beach lounger or guests can book them at the Shore Excursions desk.
Keep in mind that reservations tend to go quickly for beach loungers, so it is best to reserve as soon as possible.