In:
Royal Caribbean held a conference call with investors earlier today to go over its 2019 second quarter earnings, which shed light on a few interesting anecdotes.
Perfect Day at CocoCay is attracting new cruisers, not steal from other lines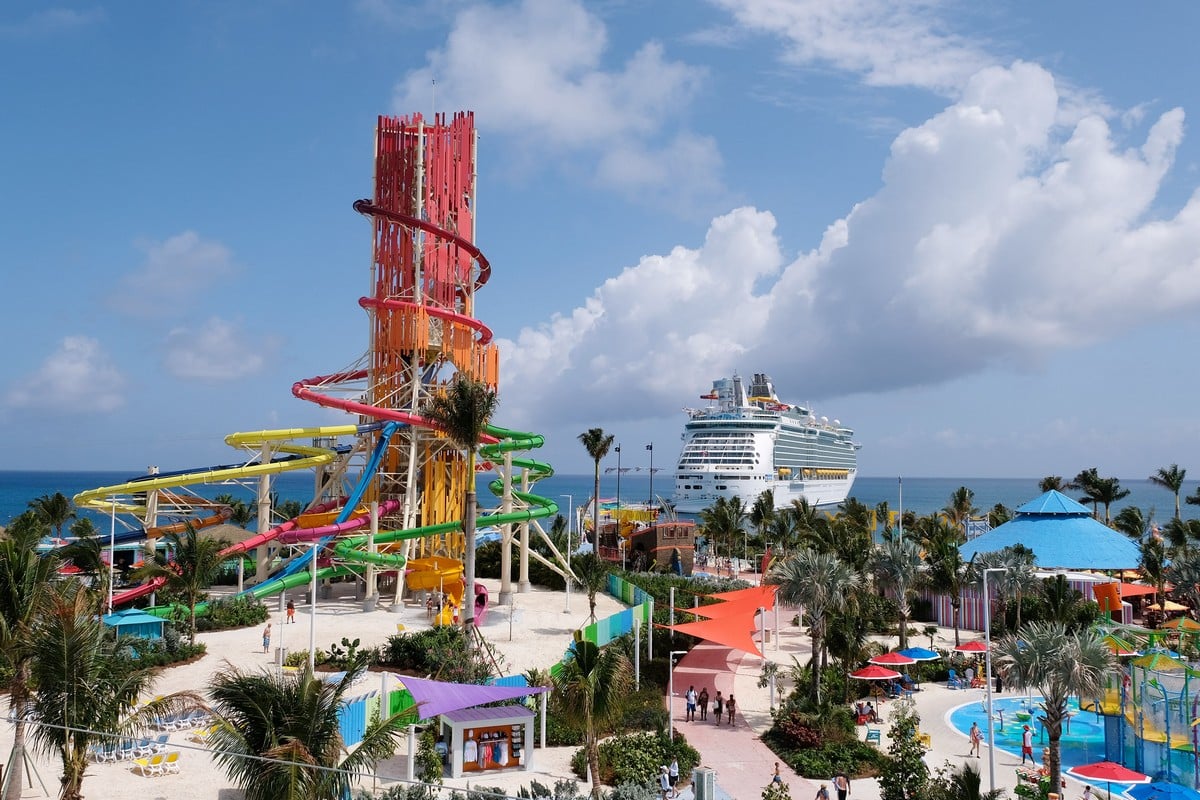 If there was one theme of the earnings call, it is that Royal Caribbean has hit a grand slam with its private island makeover earlier this year, Perfect Day at CocoCay.
Richard D. Fain, Chairman and CEO, Royal Caribbean Cruises Ltd. said, "To describe Perfect Day as a home run, wouldn't do it justice. It really resets the bar in the short-cruise market."
"But it's important to note that Perfect Day wasn't designed to steal customers from other cruise lines; it was designed to attract customers who otherwise wouldn't be taking a cruise. And it's doing that beautifully."
Perfect Day at CocoCay is bringing in big returns
In addition to being well-received by cruisers and reviewers alike, Perfect Day at CocoCay is also making a giant impact on the cruise line's bottom line.
Royal Caribbean Cruises Ltd. Chief Financial Officer, Jason Liberty, spoke to this point, "What has been particularly impressive over the past few months is the pricing we are receiving for sailings visiting Perfect Day at CocoCay. Pricing on these sailings has been consistently outpacing our lofty expectations. It has been a major contributor to our improved, non-Cuba revenue outlook."
Royal Caribbean International CEO Michael Bayley said, "In total in '19 and through into '20, eleven of the Royal Caribbean ships will be going to Perfect Day at CocoCay, so you can imagine the volume that we are taking to Perfect Day has gone up by a factor of about four. And we are already taking a lot of guests to CocoCay before we underwent all of this work and changed the whole experience."
"I think today we've taken maybe 350,000 people to Perfect Day since we opened. It's now rated the number one resort globally for Royal Caribbean, and it's knocking it out of the park in terms of truly delivering a phenomenal day. The guest satisfaction is extremely high."
"The demand we are seeing comes from all segments. It competes very well with Orlando. It's got a truly wonderful day, both in thrill and chill. It is also driving new-to-cruise, because approximately 40% of the short market is new-to-cruise."
Sustainability and accountability is important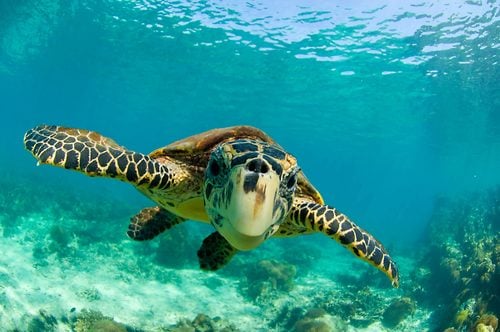 Mr. Fain provided an update on the cruise line's sustainability efforts, and how well it is following the plan it laid out earlier.
"As most of you know, in 2016, we launched a partnership with the World Wildlife Fund (WWF) to take our sustainability efforts to a new level. At Royal Caribbean, we believe that what gets measured, gets better, and we established specific goals in three areas of sustainability. The three areas where we established these quantifiable goals were the areas of carbon footprint, sustainable destinations, sustainable food production."
"Specifically, we undertook a 35% reduction in carbon footprint of our 2005 base, offering one thousand tours certified to the GSTC sustainability standard, and responsibility to responsibly sourcing 90% of wild-caught seafood globally, 75% of farm seafood in North America and Europe. We set a public goal to reach these objectives by the end of 2020."
"I am happy to report that we are on schedule. We achieved our carbon footprint goal earlier this year, and just two weeks ago, we certified our one thousandth sustainable tour operation. We're not there yet on our sustainable food sourcing goal, but we're walking diligently to do so, and hope to reach that target soon."
Cost of Cuba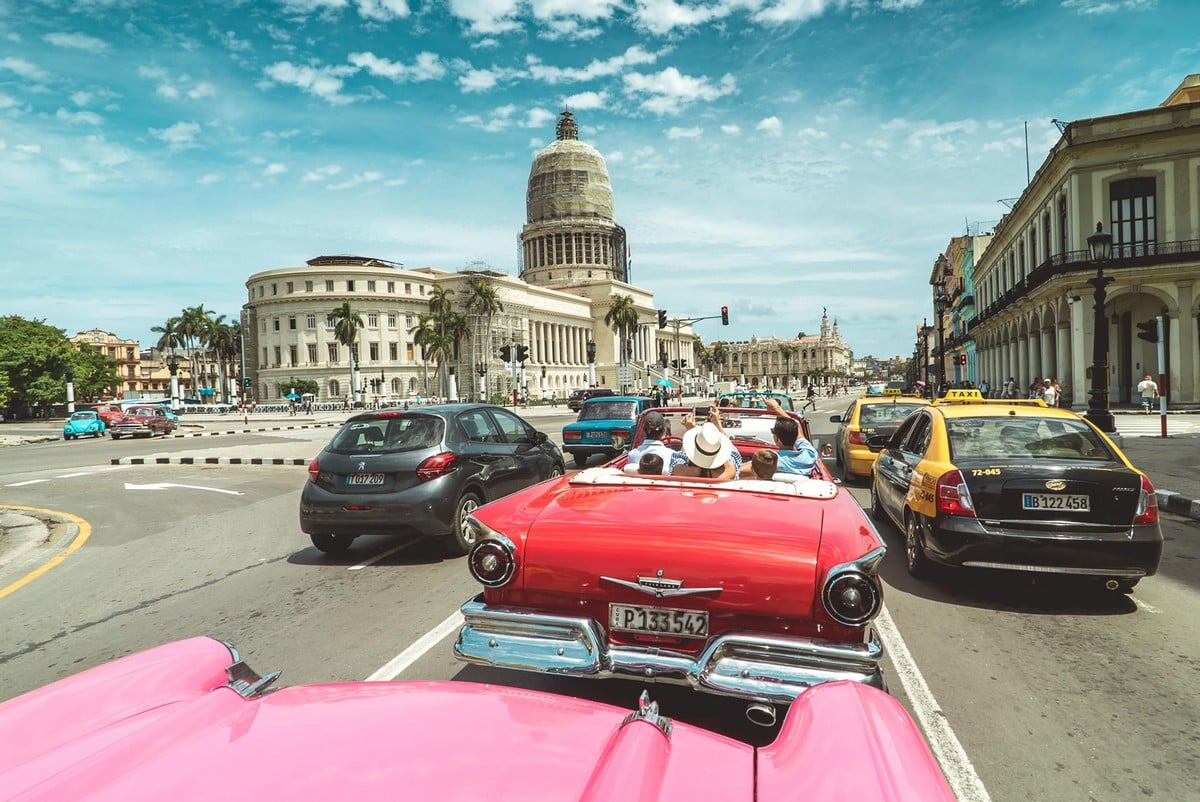 Earlier this year, the United States government ended the ability of cruise lines to sail to Cuba and the impact of that policy change was quantified during this call.
Mr. Liberty explained, "The abrupt removal of calls to Cuba on June sailings on Majesty of the Seas and Empress of the Seas costs us 30 basis points in year-over-year yields for the quarter. While the Cuba policy change was financially and operationally painful, our underlying business remains very strong, as we both outperformed on onboard revenue and saw further close-in demand for our core products."
If they could go back in time, Royal Caribbean would have done more
One of the analysts on the call asked Royal Caribbean if they had a "do over" during the last recession, would they have held back as much as they did for ship orders.
Mr. Liberty said bluntly, "There's definitely regret that we have in terms of our pull-back on our growth. We would all be talking about higher earnings numbers today, better return profile today if we hadn't slowed down our growth, or our investment efforts in expanding our global footprint, investing in different projects that would have put us in an even stronger position than we are in today."