In:
Have you heard about Royal Caribbean's $200 million development project at its private destination in the Bahamas? The Perfect Day at CocoCay is slated to offer cruise guests an incredible day ashore that will be exclusively available to Royal Caribbean cruise guests.
Since Royal Caribbean revealed its plans for CocoCay earlier this year, there have been a lot of interest in what will be offered once Perfect Day opens.  Here are answers to some commonly asked Perfect Day at CocoCay questions.
This information was up to date as of May 15, 2018.
When will CocoCay open?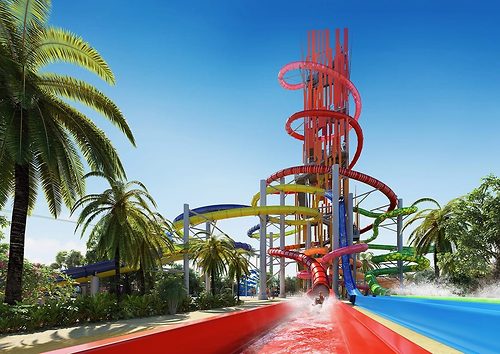 Royal Caribbean plans to open CocoCay in phases as parts of the island's upgrades are ready.
The first aspect of Perfect Day at CocoCay is scheduled to open in September 2018 when the new pier is completed. Chill Island and Oasis Lagoon are planned for November 2018, while Thrill Waterpark and South Beach debut in April 2019.
The official Perfect Day at CocoCay Grand Opening, which will include CocoBeach Club and the Overwater Cabanas, is set for December 2019.
The exact schedule is subject to change and is fully dependent upon achieving all construction deadlines and does not account for unforeseeable events.
Capacity and operations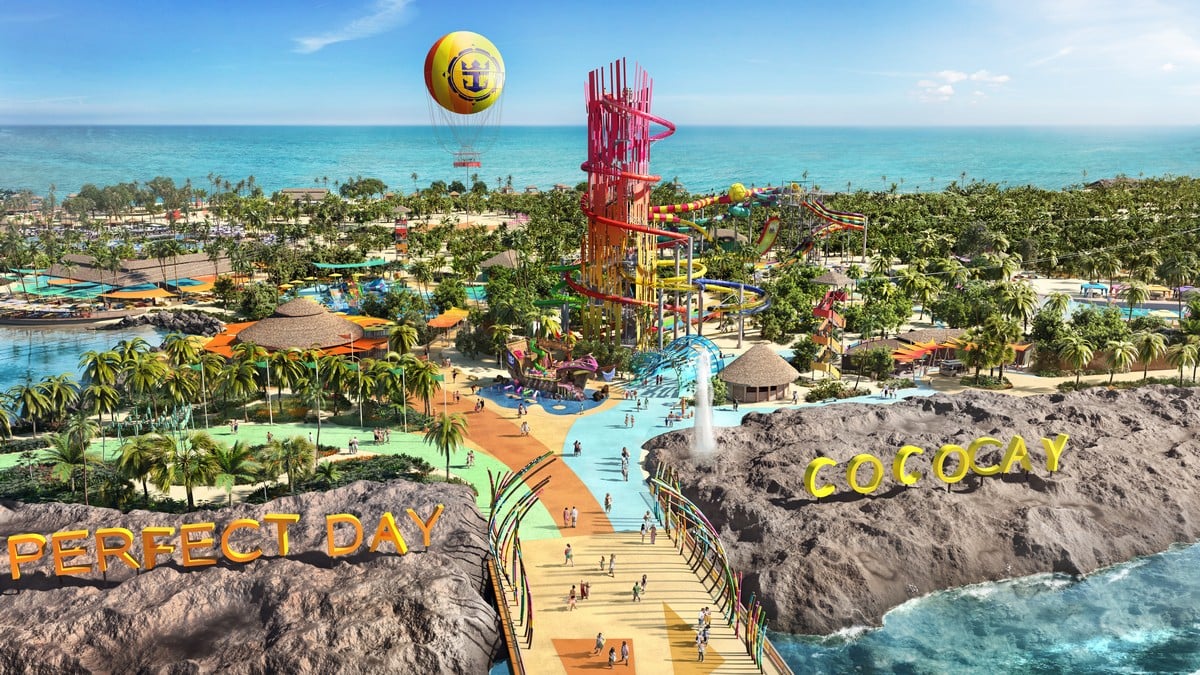 Royal Caribbean designed the Perfect Day at CocoCay so that all of its cruise ships could potentially stop there, including the Oasis class ships.
The average service capacity for a single call day on the island is projected at 6,500 guests.
Perfect Day at CocoCay is a private destination exclusive to Royal Caribbean and no other cruise lines will be able to stop there.
Coco Beach Club costs and access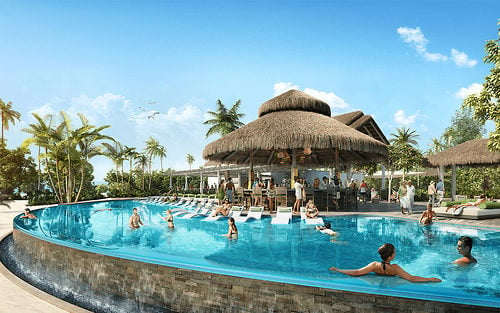 Guests looking to truly indulge will want to go to the Coco Beach Club.  The Coco Beach Club will offer an oceanfront infinity pool, upgraded cuisine and the only overwater cabanas in the Bahamas. Cabanas at the Coco Beach Club come with an overwater hammock, waterslide and private attendant.
Coco Beach Club offers an exclusive beach experience available to all guests, not just suite guests. An additional fee will be administered for entry into this elevated experience. Costs will be shared at a later date.
Children will be allowed in the Coco Beach Club.  In fact, there are no age restrictions at any of the Perfect Day at CocoCay attractions or activities. Children of all ages are welcome!
How to book Perfect Day at CocoCay
In the future, your clients will have the opportunity to plan out their perfect day as most experiences at Perfect Day at CocoCay will be available to book via the Cruise Planner tool.
Guests booked on sailings that call on Perfect Day at CocoCay will be notified when this feature becomes available.