In:
With your Royal Caribbean cruise coming soon, you might be wondering if you should buy a drink package, specialty restaurant reservation, spa massage or internet package now or wait until you get onboard.
There are a few considerations for deciding whether to make a pre-cruise purchase, so here is what you need to know.
Why pre-purchase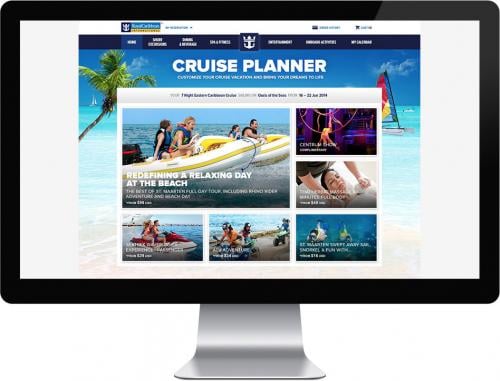 In general, buying drink packages, dining packages, spa reservations or internet packages before your cruise gives you a few advantages.
Discounted Price
In many cases, Royal Caribbean promises a discount on select pre-cruise purchases compared to the price onboard.
The discounted savings can vary, with the price of drink and internet packages varying from ship to ship and sailing to sailing. 
Break up total cruise cost
When you purchase anything before your cruise via the Cruise Planner site, you will be required to pay for it at the time of purchase.  This provides the ability to break up the total cost of the cruise.
When you make purchases onboard your cruise, at the end of the cruise you get a final bill with all of the charges tallied up.  By pre-purchasing certain items, you can pay off parts of the cruise months or years in advance, allowing you to reduce the cruise bill at the conclusion of your cruise.
Save you time onboard
An intangible benefit to pre-purchasing anything is it saves you time onboard from doing the exact same thing, which means more vacation time back to you.
Taking the time to purchase anything onboard does not take very much time, but every little bit helps, and some purchases on the first day of the cruise can require waiting in a line, such as drink packages.
You can use (some) onboard credit
Since 2017, Royal Caribbean allows guests to use their onboard credit towards pre-cruise purchases.  This alleviates a primary concern among cruisers in the past that wished to use onboard credit towards any purchases first.
One thing to consider is the onboard credit available for use in the Cruise Planner is limited to onboard credit provided by Royal Caribbean.  This means, if you are receiving onboard credit from a travel agent or other source, it may not be available for use online.  Granted, while I have never had any trouble using up onboard credit on a Royal Caribbean cruise, some guests prefer to save their credits for on the ship.
Pre-purchase or wait?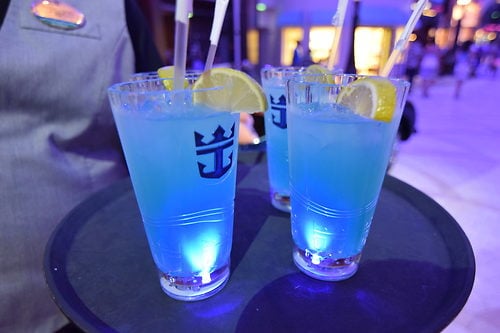 There are a variety of items you can purchase before your Royal Caribbean cruise, and the advantages of buying now or waiting will depend on your situation. Here is what to consider.
Beverage Packages
These days, Royal Caribbean offers some sort of drink package discount to all guests who purchase it before their cruise. The exact discount amount, as well as the drink package price, will vary from ship to ship and sailing to sailing.
If you are new to Royal Caribbean or a Gold member in Crown and Anchor Society, you are almost always better off financially to purchase the drink package before your cruise compared to paying the price onboard.
It should be noted that if you are a member of Royal Caribbean's customer loyalty program, Crown and Anchor Society, you are entitled to onboard discounts that cannot be combined with pre-cruise discounts.  If you are wondering if it is more lucrative to wait to buy onboard with your Crown and Anchor discount, it depends on your status level and what discount you are seeing online.  Generally, if you are Diamond Plus or Pinnacle, wait to purchase onboard.  Diamond members can see more of a wash financially, and Emerald and below will benefit more by pre-purchasing.
Internet Packages
Just like the drink packages, Royal Caribbean offers a discount to internet packages purchased before a cruise.  These packages are good for the duration of your cruise, and are limited per device (not per person).
If your goal is to have internet access for the entire duration of your cruise, pre-purchasing an internet package will get you the best savings.
Just like the drink packages, Royal Caribbean offers a discount on internet packages to its returning guests.  The amount varies depending on your Crown and Anchor Society level, but Emerald and below should consider pre-purchasing.  There is a trick to maximizing your internet discount, which is wait until day two to purchase onboard.
Dining Packages
There is not usually a discount offered on dining packages, so deciding to pre-purchase a dining package or wait until you are onboard largely depends on how important it is to you to break up the total cost of the cruise.
By pre-purchasing a dining package online, you will avoid having that cost on your end of the cruise bill. Financial flexibility is always a nice perk.
Individual specialty restaurants
In general, the price of a specialty restaurant online is the same as onboard.  The exception is when Royal Caribbean runs a Cruise Planner sale, in which case pre-booking a specialty restaurant online is cheaper.
Ultimately, the decision to pre-purchase a specialty restaurant or not depends on how important these factors are to you:
Desire to pre-purchase and break up total cost of the cruise
Desire to dine at a specific restaurant at a specific date/time
Diamond Plus and above members are entitled to purchase one cover charge in a specialty restaurant on the first or second night of your cruise and the second cover charge is free.  In that case, you are better off waiting to purchase onboard.
Spa services
Deciding to book a spa service before or after your cruise is not always a crystal clear decision, primarily because the spa services offered online do not always match up with the total services offered onboard.
Spa services are often discounted on the Cruise Planner, with the discount percentage depending on the day and time you select for the service.  The most lucrative discounts are usually earlier in the cruise.
The challenge in figuring out whether to purchase or not prior to the cruise, is each day of your cruise will have some spa specials offered.  These spa specials are usually combination offers, which are not offered as an option in the Cruise Planner before the cruise. In my experience, the Cruise Planner offers individual services which are good for those that just want a massage, service or therapy.  
Royal Caribbean offers an onboard discount on an individual spa service, which varies depending on your Crown and Anchor Society status level.
Shore excursions
Any pre-cruise discounts manifest themselves during a Cruise Planner sale most often.  Outside of a sale, the price for a Royal Caribbean shore excursion is often the same online or onboard.
The primary reason to book a shore excursion before your cruise is not necessarily to lock in a discount, but to reserve a spot. With the exception of spa services, other pre-cruise purchases do not sell out.  With shore excursions, tours are limited to a certain head count and as a result, popular choices can sometimes sell out.  In the Caribbean, shore excursions selling out is not very common, but if there is a tour or experience you absolutely want to see/do, then you ought to pre-purchase to ensure a spot for you.
Watch the price online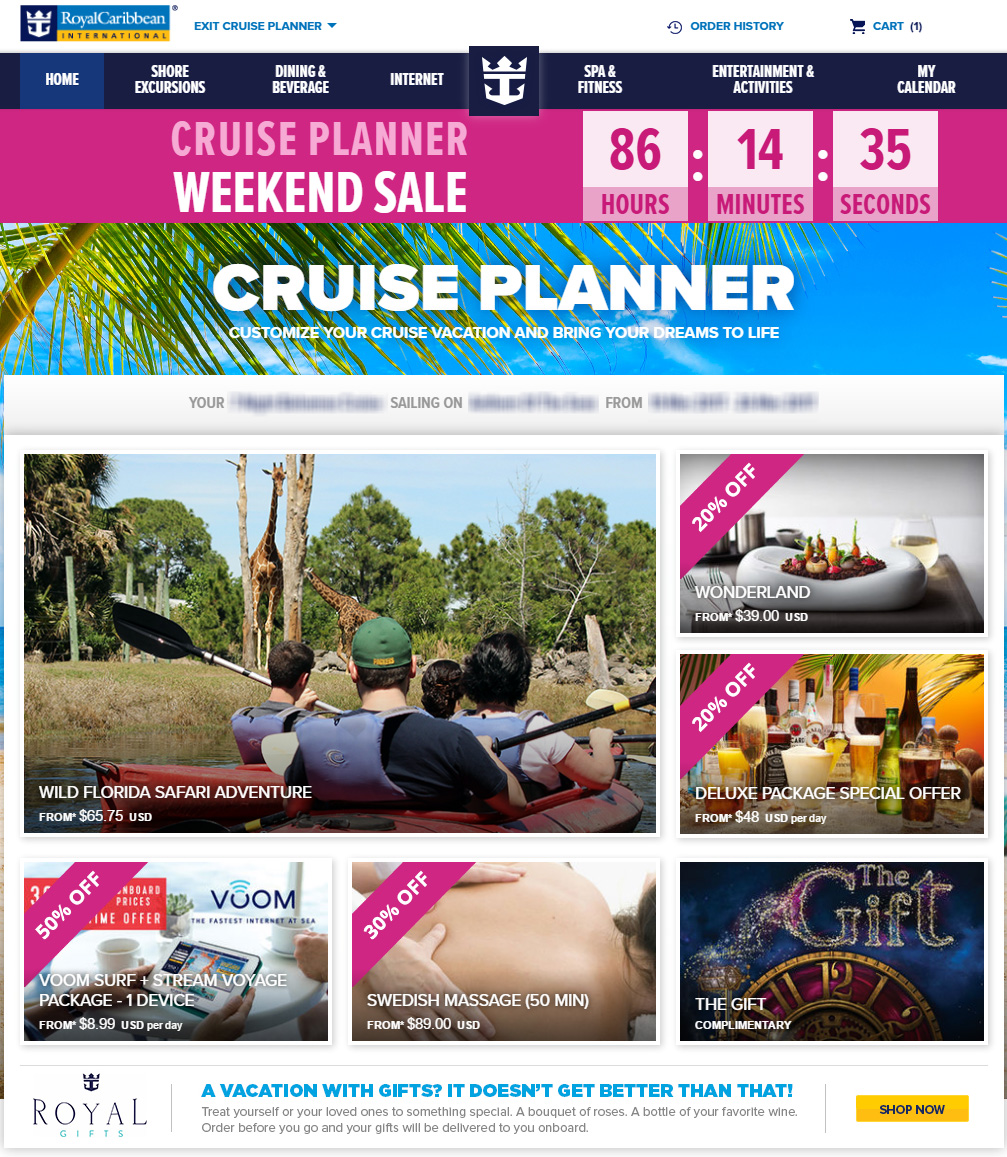 Regardless of which pre-cruise purchase is of interest to you, you are best served by watching the price online in the months leading up to your cruise in case there is a price drop (or increase).
Royal Caribbean allows its guests to cancel and rebook any Cruise Planner purchase without a penalty.  This means that if you purchase something online, and then the price drops before your sailing, you can log back in and cancel the purchase and then immediately rebook to take advantage of the lower price.  Similarly, booking in advance protects against a price increase.
Moreover, if you decided to buy something online but change your mind later, you can get a refund on the pre-cruise purchase prior to your sailing.