In:
Royal Caribbean offers dining packages so guests can enjoy many specialty restaurants at a fixed cost.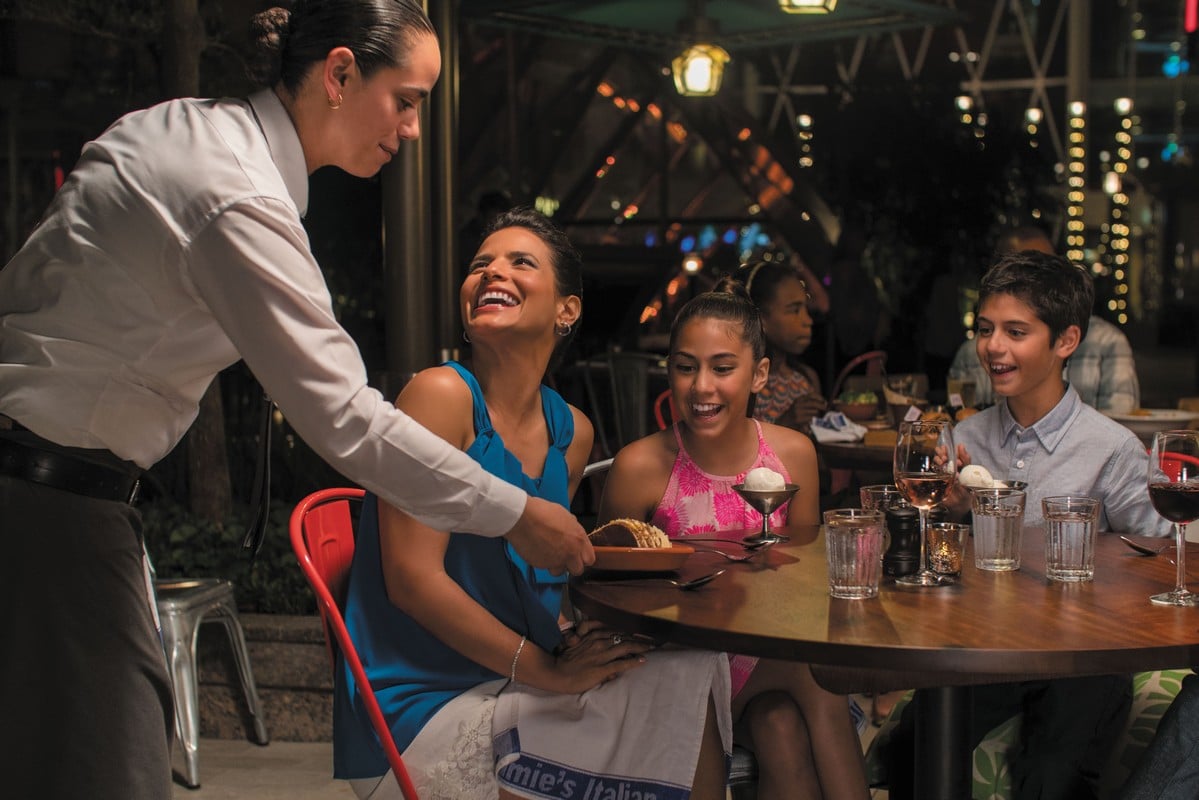 Specialty restaurants are popular, but paying the cover charge at each one can add up to a large bill.  Dining packages have the potential to save a lot of money on specialty restaurant dining with a dining package.  
If you are wondering what Royal Caribbean's dining packages are all about and if it makes sense for you, here is the important information you need to know.
Types of Dining Packages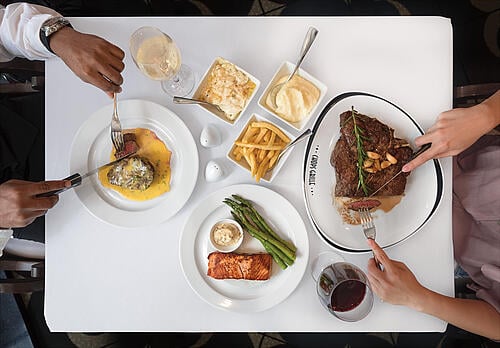 Depending on your sailing, there could be a few different dining packages available to purchase. Dining packages usually are available to purchase prior to a cruise via Royal Caribbean's Cruise Planner site.
Typical offerings include:
3 Night Dining Package
Unlimited Dining Package
Chops + 1 Dining Package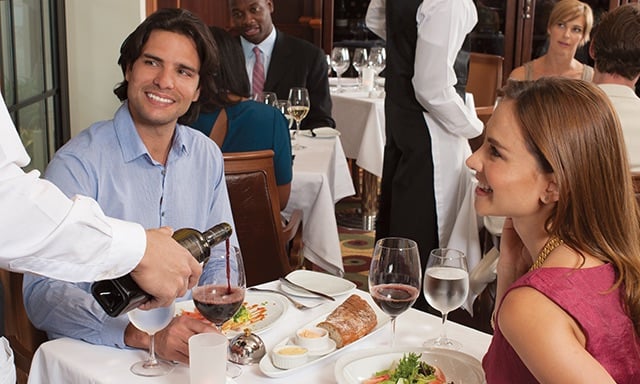 Each specialty dining package includes a specific amount of meals included with the package at a fixed price.  Compared to dining at the same amount of specialty restaurants without a dining package, the price comes at significant savings.
The caveat to the dining packages is you cannot reserve a specific time or restaurant until you board the ship. Essentially, Royal Caribbean uses the dining packages to fill up unsold reservations at their restaurants to guests once they board the ship.
Dining Package Rules and Limitations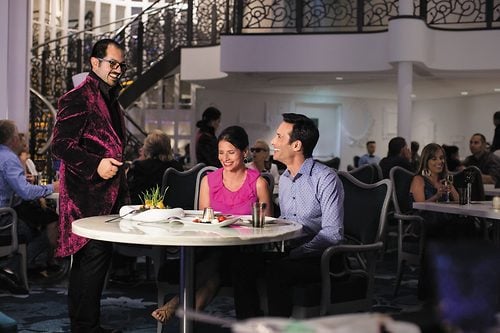 Regardless of which dining package you purchase, there are some basic rules and caveats to what they include and what costs extra.
Guests who purchase a dining package must wait to make a reservation at any specialty restaurant until they board the ship.

Royal Caribbean will make a "courtesy dinner reservation" for the guest on day 1 or day 2, but this may be changed once onboard.

One reservation must be used on the first or second night of the sailing. 
For restaurants with a la carte pricing, package includes a $35 food credit towards the food portion of your bill. The exception is Portside BBQ and Playmakers, where you will get a $20 food credit.
Certain specialty restaurants are excluded from all specialty dinner packages including:

Chef's Table
Wine pairings dinners
Mystery Dinner Theater

The Unlimited Dining Package includes Izumi Hibachi, with a $10 surcharge, which will be charged onboard.
Enjoy a discount of 40% off bottles of wine under $100 and 20% off bottles above $100 while dining in specialty restaurants.
Children between the ages of 0-5 are complimentary and ages 6-12 are $10 per child; children must order from the kids menu. 
Dining Package Tips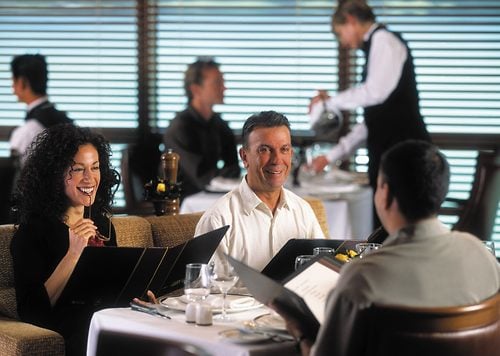 If you book a dining package, be sure to make reservations for each meal included with your dining package as soon as you board the ship.  Reservations for specialty dining goes quickly, so make reservations quickly to take advantage of the greatest flexibility.
At restaurants with a la carte pricing, the $35 credit each guest with a dining package gets may be combined, which means you can pool your credits together.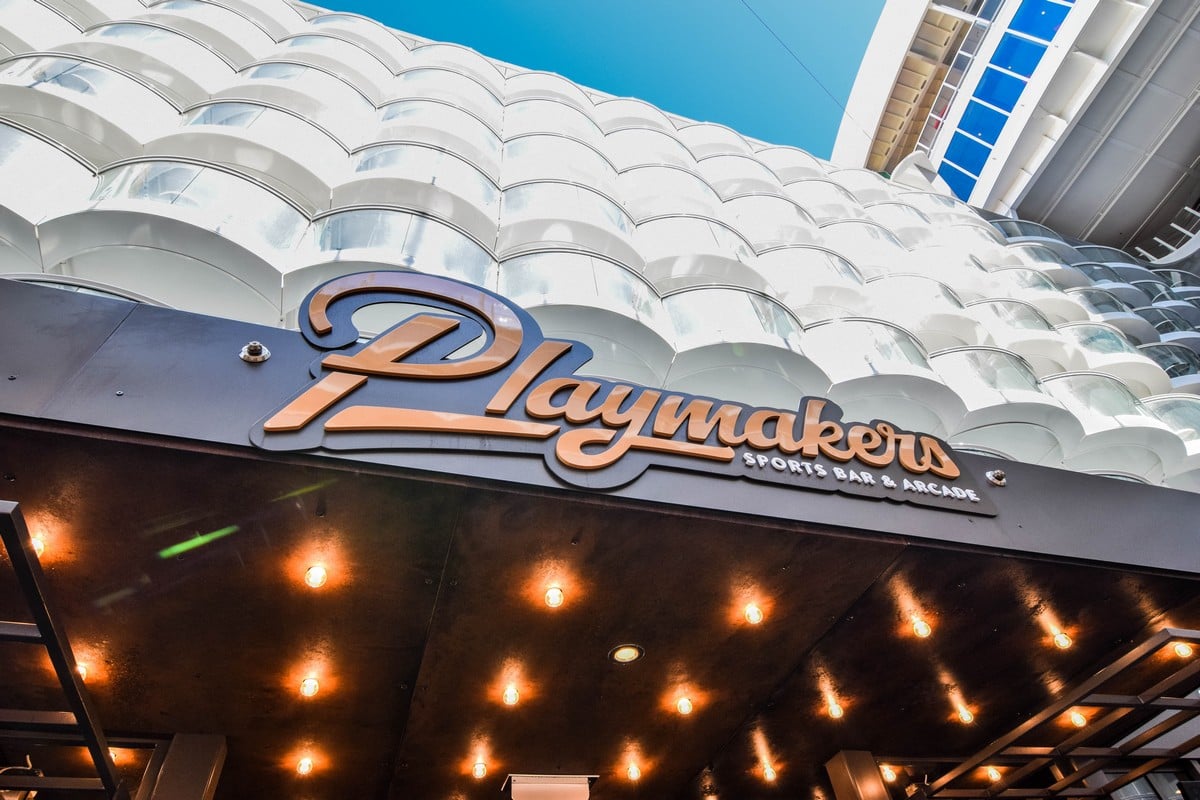 Track prices of dining packages prior to your cruise, especially when a Cruise Planner sale occurs. Occasionally, the price of a dining package may drop.
Is a Royal Caribbean Dining Package worth it?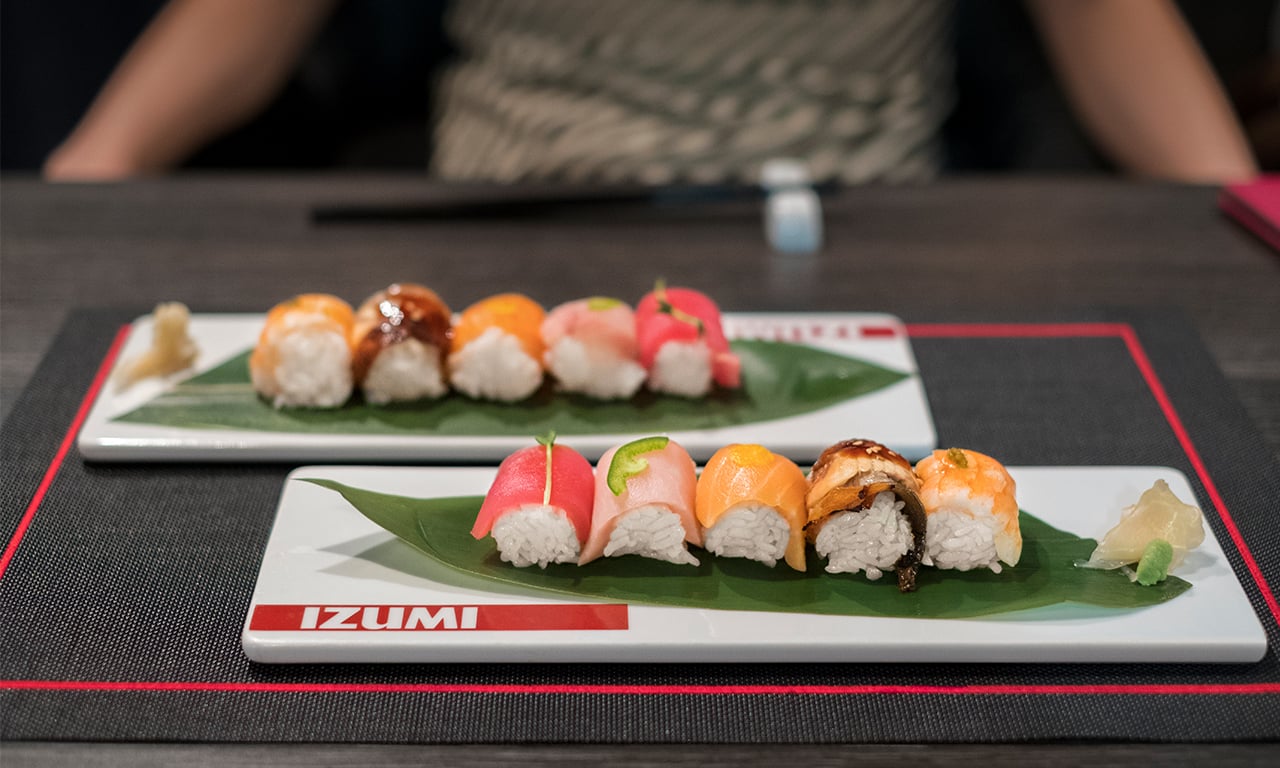 A Royal Caribbean dining package will absolutely save you money compared to trying to dine at the same amount of specialty restaurants and paying the list price.  Royal Caribbean advertises its dining packages will save up to 40% off the list price and it is quite accurate. Considering most specialty restaurant cover charges run between $35 to $50 per person,  a dining package has the potential to save a lot of money.
The issue with any specialty restaurant package is if you want to dine at the amount of specialty dining included with the dining package. Royal Caribbean's ships offer a wide variety of food included with your cruise fare, and it is quite good too.
Specialty dining has always been a way to splurge and enjoy different culinary and experiential options, and a dining package offers a way to enjoy these at a reduced rate.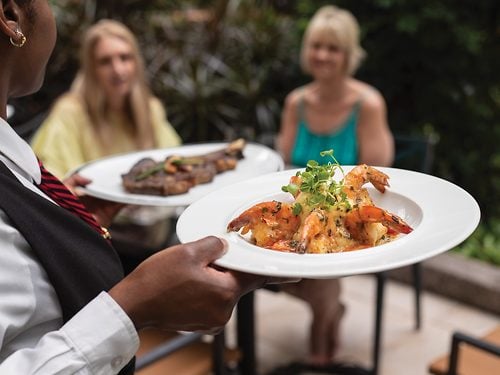 Moreover, a dining package is best for someone who wants to enjoy a lot of specialty dining during their cruise. Whether they are new to these restaurants and want to try some or all of them, or they are a repeat cruiser who prefers specialty dining, the dining packages are a good choice. 
On Royal Caribbean ships that have a great deal of specialty restaurant choices (Oasis and Quantum Class ships), a dining package offers a greater variety of choices.