In:
I have been lucky enough to cruise on Royal Caribbean for many years, but there are definitely a few odd things about cruising that someone new to a cruise might not expect.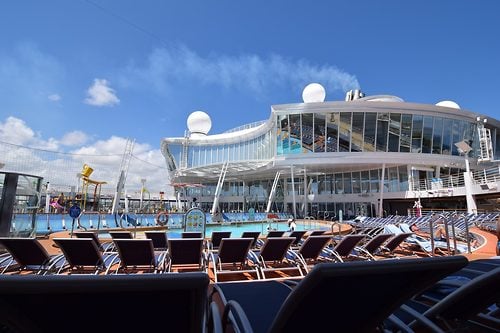 Going on a cruise is a fun family vacation, but there are definitely some nuances and experiences that just do not exist in everyday life. These are not problems or bad ideas, rather, a heads up to anyone going on their first cruise with what to expect as it relates to cruising culture.
I have come up with my own list of interesting differences first-timers may not know about.
A lot of people wear matching shirts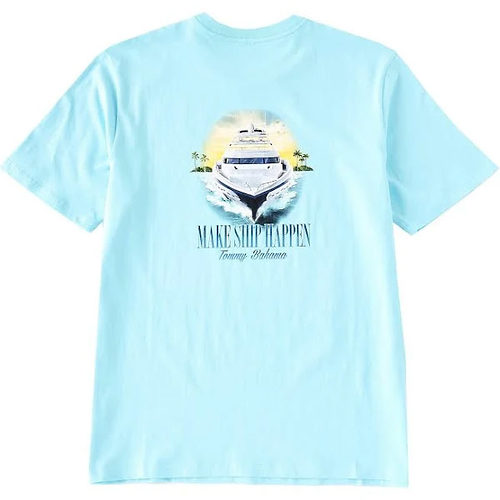 A relatively new phenomenon is buying matching shirts to wear on the ship.
While group t-shirts are not a new idea, there has been a surge in nautical-inspired cruise pun shirts to help kick off family vacations.
On embarkation day especially, you can spot plenty of groups walking onboard in matching colored shirts that have a phrase like, "Getting Nauti" or "Get ship faced" or my favorite, "Yea Bouy!"
In addition, family reunions, birthdays, bachelorette parties and other special occasions see lots of matching shirts.  Some even take the next step and customize the shirt with names or nicknames.
You certainly will not be out of place without one, but perhaps it would be something your family would want to do to help show everyone how excited you are for the cruise.
There a lot of people that cruise almost all the time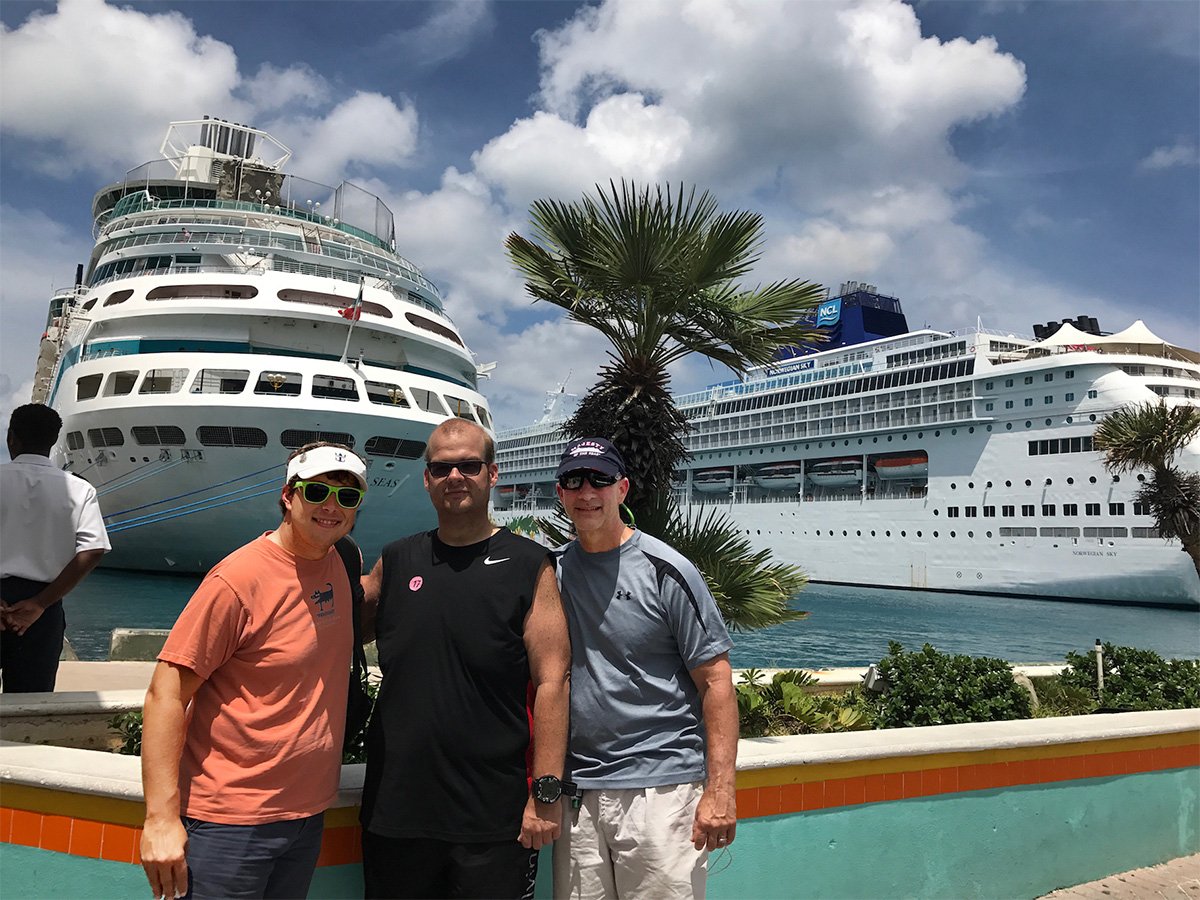 I used to think going on a cruise once or twice every year was a big deal, until I started talking to other cruisers.  
There is a large contingency of cruisers who cruise a lot. By "a lot", I am talking monthly, weekly, or even more often! In fact, one cruiser practically lives onboard Royal Caribbean's ships.
As someone that started off cruising once a year, and now is close to cruising once a month, I can say with certainty the idea of cruising a lot does not surprise me anymore, but if you are new to it, expect many others to be regulars.
Crown and Anchor ranks are (literal) badges of honor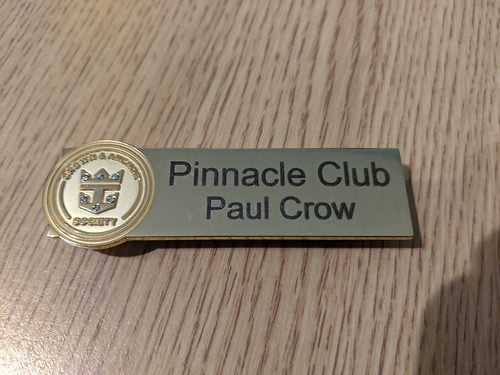 Royal Caribbean has its own customer loyalty program known as the Crown and Anchor Society, and the cruisers towards the top of the program take it very seriously.
The cruise line rewards its top cruisers with special perks, and these rewards mean a lot to its members. 
In fact, people that reach the very top status (Pinnacle Club) will walk around the ship wearing their pin that has their name engraved on it.
Weather forecasts in the summer months are pretty useless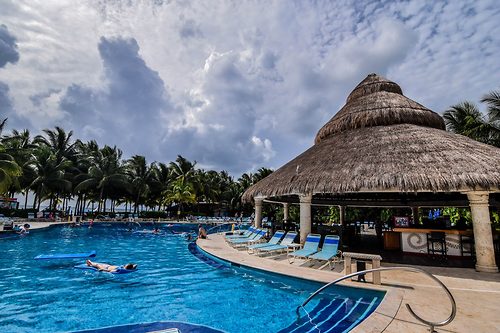 If you have a Caribbean cruise booked in the summer months, as you get within days of your sailing, the weather forecast likely shows rain every day.
During the warmer summer months in the tropics, it may rain every day, but usually for short periods and is gone before you know it.
Just because rain is in the forecast, does not mean your day in port or onboard will be washed out.  In fact, the forecast may call for rain and it never actually rain where you are located.
You certainly should plan for the possibility of rain on your cruise, but do not take the forecast of precipitation as a guarantee of getting soaked.
Dining on a cruise ship is an adventure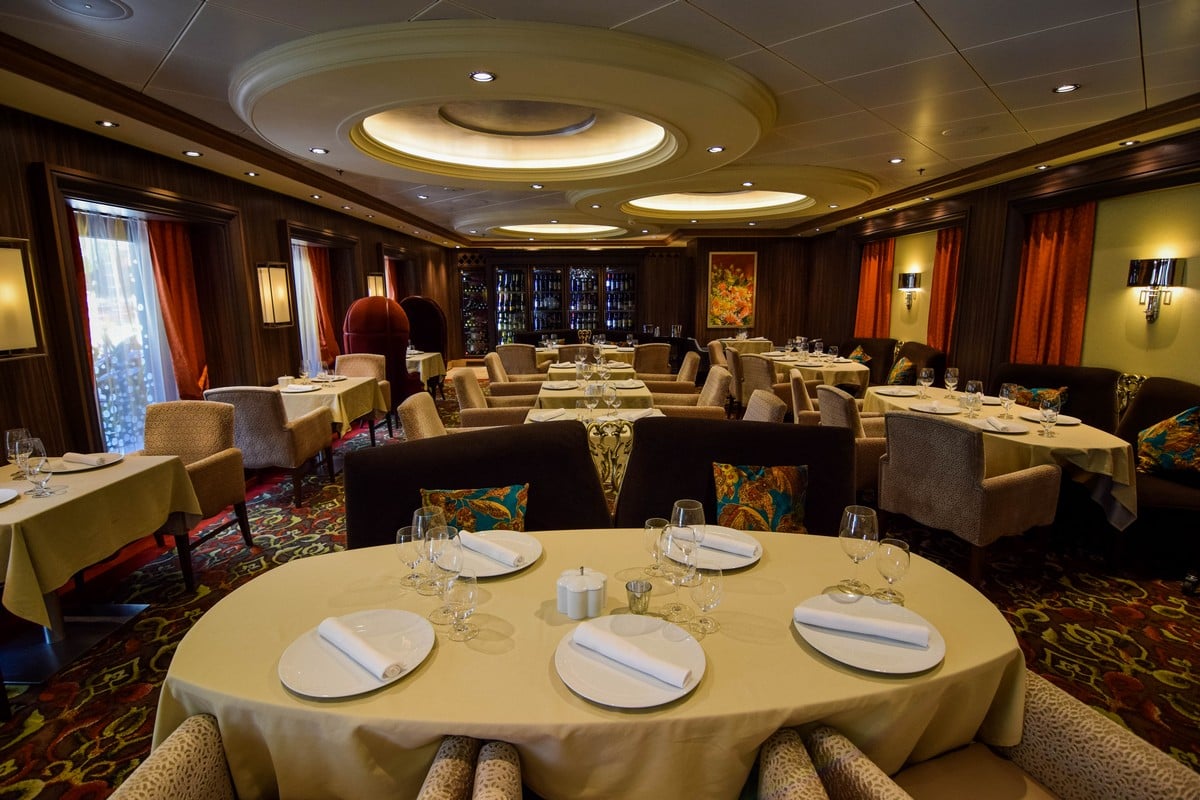 It is likely safe to say that first time cruisers know there are different dining venues on a cruise ship, but Royal Caribbean's food game as been elevated to a point that it rivals most downtown dining districts.
Royal Caribbean's ships are packed with complimentary and specialty restaurant choices, each with different cuisines and cooking styles.
Eating onboard is more than just "more of the same", and you will often have a good variety of choices. In addition, Royal Caribbean has been actively upgrading its culinary offerings to keep it in line with any land-based resort.
In short, look up the restaurants available on the ship you book and learn more about dining on a Royal Caribbean ship.
Pre-book as much as you can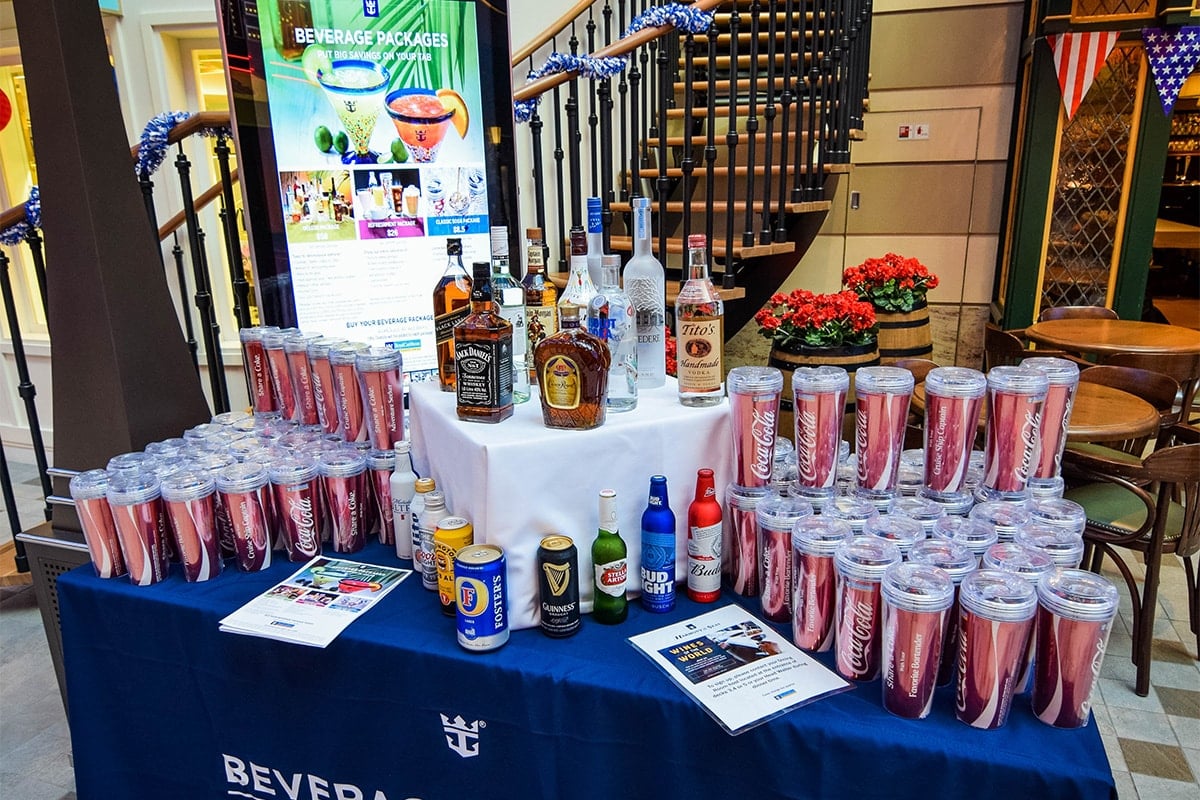 While you certainly can book a cruise and then show up to the embarkation port with no research or planning and probably have a good time, your best bet is to plan as much as you can.
Royal Caribbean has made learning about and booking activities, dining, excursions and events incredibly easy, thanks to its free app and Cruise Planner website.
Simply log in and browse around to get an idea of what to expect.  The more you learn, the better off your vacation experience will be, and the more money you will save.
The entire muster drill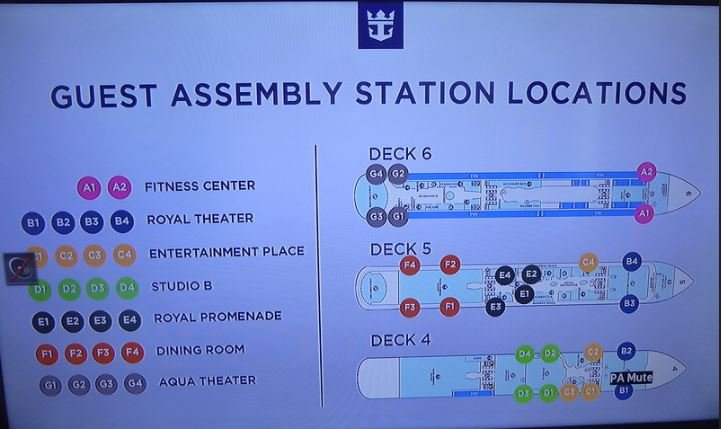 I have yet to find anything on land the rivals the nuances of the ship safety drill, better known as the muster drill.
Somewhat similar to the safety demonstration you would hear on an airplane before takeoff, the muster drill is a required drill on the first day of the cruise where everyone stops what they are doing and reports to their muster station.
The drill lasts about 20-30 minutes, and involves becoming acclimated with where your muster station is in case of an emergency. You will be lined up shoulder-to-shoulder with fellow guests, and hear and see how to put on a life jacket, as well as be informed about certain safety & health procedures and policies.
Yes, everyone must do it, even if you have cruised before.
Hiding rubber ducks on the ship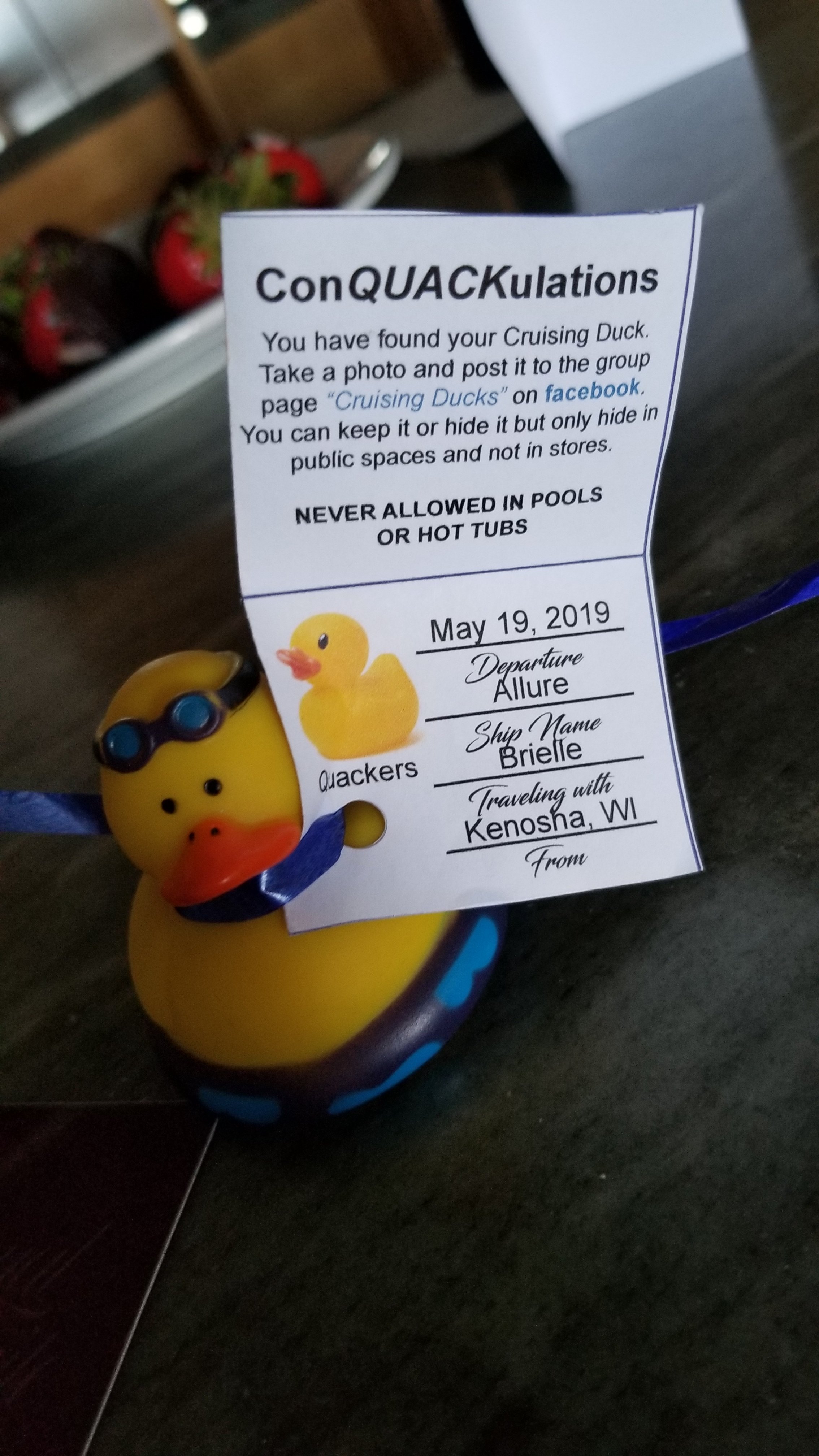 Social media has spawned a new cruising "tradition" where some guests hide rubber ducks around the ship for other guests to find.
Known colloquially as "cruising ducks", this practice is about if you find a duck, you take a photo of where you found it and post it on Facebook.  Then you either hide the duck for someone else to find, or take it home as a souvenir.
So if you spot a rubber duck in a bush or behind a desk, it is likely the work of cruise fans and not a child who misplaced their toy.
Decorating stateroom doors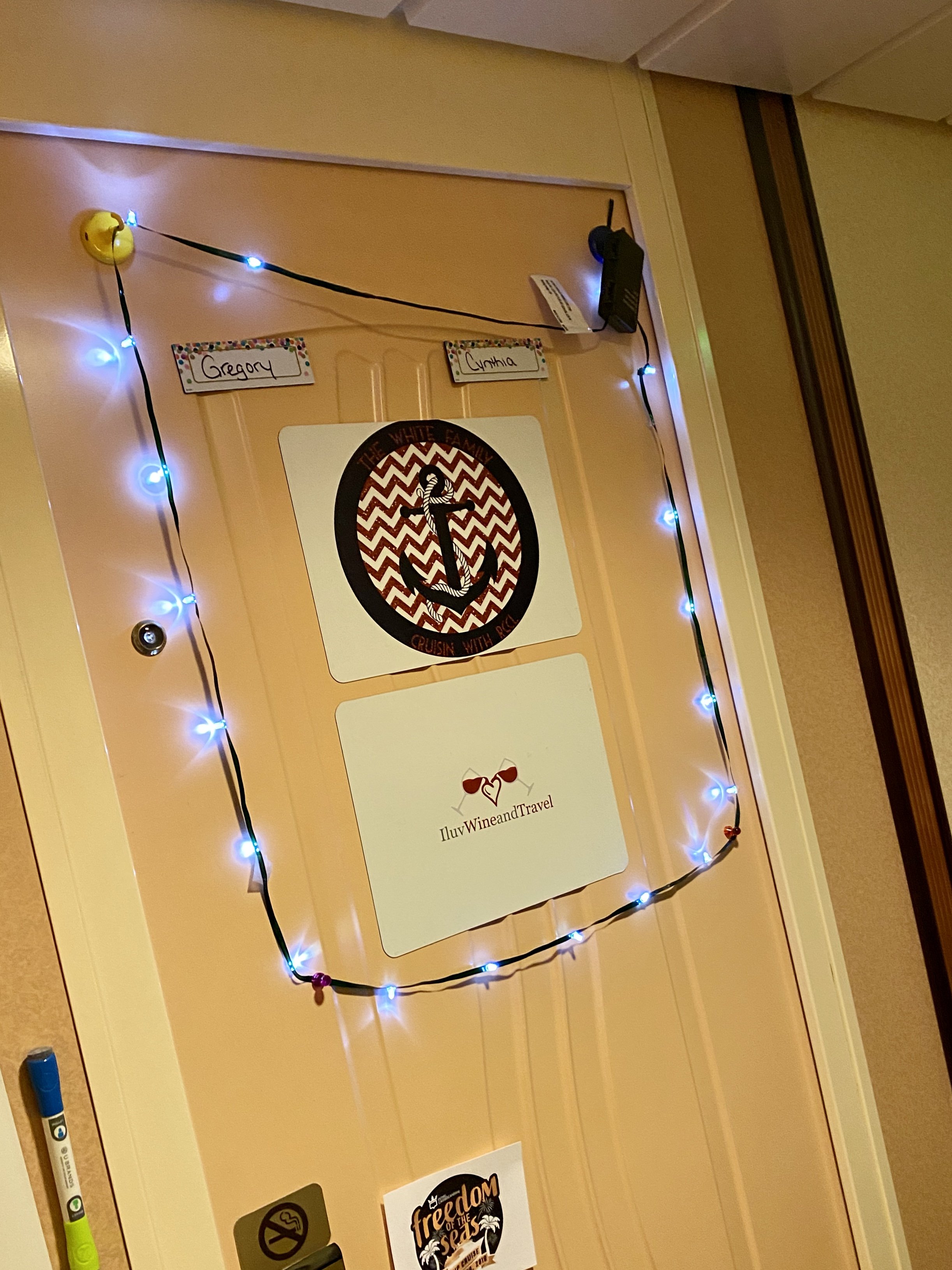 Something you would never see in a hotel, but happens all the time on a cruise ship is door decorations.
Similar to the matching t-shirt idea outlined earlier, stateroom door decorations are about guests sharing their excitement and joy of a cruise vacation with everyone else.
Door decorations can consist of name tags, lights, paper creations and pretty much anything else that can be attached to a door via magnets.
Basically, it is a fun way to share who is cruising and why, and your family can get in on the fun too if you bring the proper materials. Just be sure not to use any adhesives like tape or glue (magnets work best).
The Quest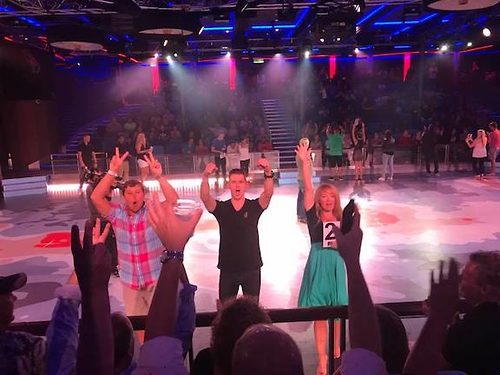 The best way to describe The Quest is it is an adult scavenger hunt that is held towards the end of nearly all Royal Caribbean cruises.
Hosted by the Cruise Director, The Quest sounds like a fun romp among guests to complete a series of challenges in a short period of time. Sounds tame, right?
Teams of guests compete to find certain items, as well as perform certain actions. What tends to happen is the challenges become more and more adult in nature, and (fun) mayhem ensues.
You have to see it to fully understand it.