In:
I think we have all said we wish our cruise vacation was longer, or we could stay on board another week. But can you imagine staying on board for over two decades?
That's exactly what Super Mario does. He's Royal Caribbean's top cruiser, with the most nights sailed on board. I was lucky enough to sail with Super Mario during my recent Enchantment of the Seas cruise. At the time of interviewing him on October 15, 2017 he has 7,003 Crown and Anchor points.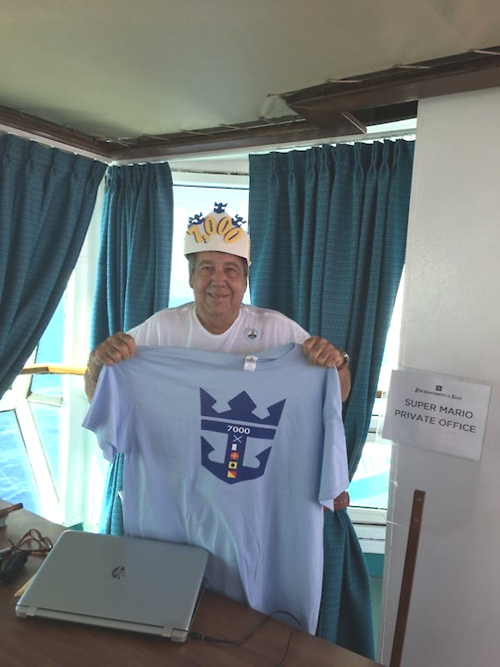 Twenty years ago, he decided he wanted to take a cruise and fell in love with them. Before he found Royal Caribbean he spent three years exploring different cruise lines. In fact, he's done over 150 sailings with other cruise lines before he found Royal Caribbean. He sailed with all the major cruise lines, searching for the right one he could call home.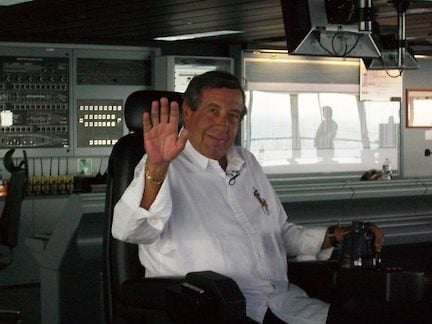 It wasn't until November 21, 1999 he tried his first Royal Caribbean cruise, on Voyager of the Seas. Mario described the moment he first saw her sail into Miami, Florida and how massive the ship was.
He knew right away he had to get on board that ship. Voyager of the Seas was the first ship that debuted the Royal Promenade deck. Mario said he was blown away with this ship and all she had to offer. After that sailing Super Mario never looked back, he's been on board Royal Caribbean ships for the last 18 years straight.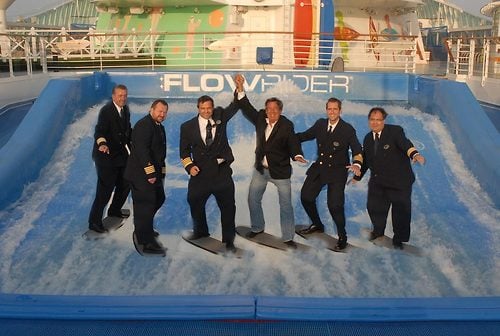 While talking to Mario I tried to get him to tell me his favorite ship, but he doesn't have one. He likes the longer sailings and always books the transatlantic and Panama Canal sailings.
So you must be thinking, well why is he on Enchantment of the Seas doing three and four night sailings. Mario has a home (he calls it his hotel) in Miami, Florida. So sailing out of Miami lets him travel home for a few hours on turn-around day. He likes to get off the ship at 7:30am, get McDonald's for breakfast, and relax in his home.
Around 2pm he gets back to the ship to sail out again.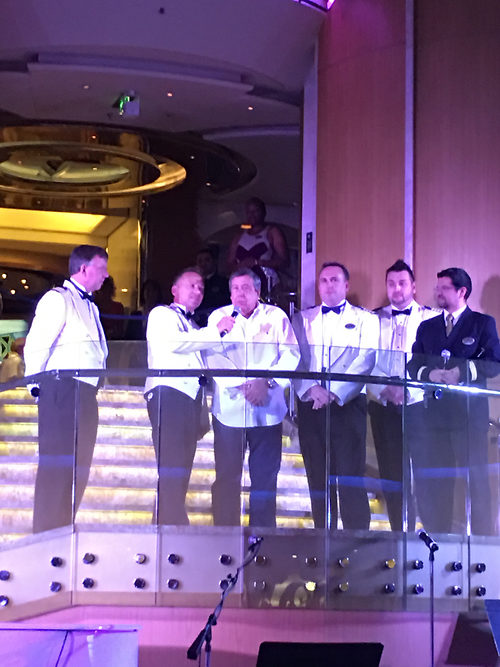 I asked Mario if he ever plans to stop cruising and he said no, "I'll die on a cruise ship."
Cruising is his passion and a way of life. It's almost hard to believe but he works full-time at sea running a company. So during the day he's in his "office" on the pool deck working. Royal Caribbean has made him a sign that hangs over his favorite table poolside that reads: Super Mario's Office.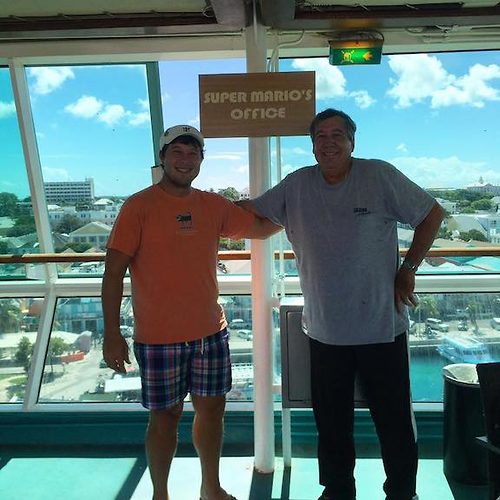 We talked about the many port of calls he's traveled to over the years. One that stands out was traveling to China. He said, that was the one cruise that he didn't talk to anyone because none of the passengers spoke English. Though his favorite port of call is in the Caribbean - Cozumel, Mexico.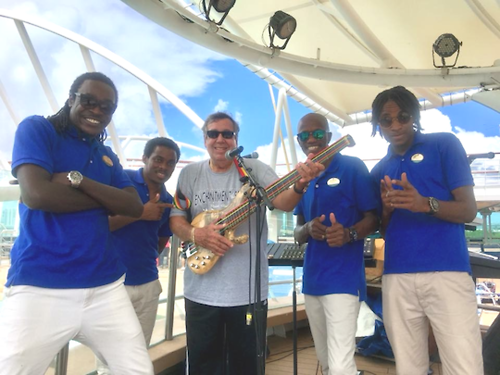 Finally, we talked about his upcoming cruise schedule, which he books years in advance. He's on board Enchantment for one more sailing, then a night in his "hotel" before he travels to Spain to jump on the Freedom of the Seas.
The Freedom will make her way from Barcelona to Fort Lauderdale. He sure does love those transatlantic sailings; next year he's going to bring over Symphony of the Seas to Miami, Florida.
After his Symphony cruise, he's booked Independence of the Seas for 6 months straight!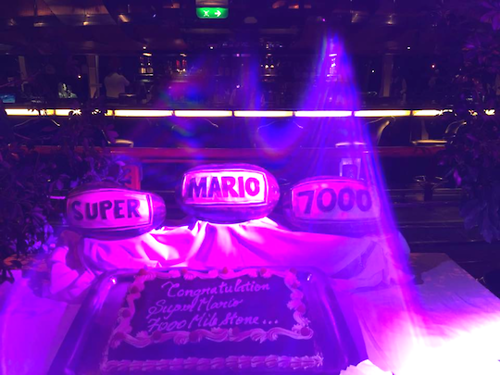 It was such an honor to sit down with Super Mario and talk about his history at sea. I hope to cruise with him again soon, because he's such an enjoyable person to talk to.
Have you ever sailed with Super Mario? If so, comment below when and which ship.