In:
After you book your first Royal Caribbean cruise, you may realize that sail away is not too far away and you would like to be prepared for an awesome first cruise experience. There are a few easy steps you can take in the weeks and months leading up to your cruise to ensure it starts off quite well.
Gather your documentation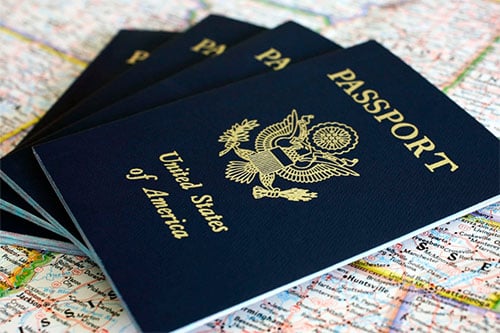 In order to go on your Royal Caribbean cruise, you will need to have the proper documentation to actually board the ship.  Depending on which country your cruise begins and ends in, the exact documentation will vary.
A good starting point is to make certain you know exactly where everyone's passport, birth certificate and/or state issued identification is located.  Moreover, check expiration dates of these documents and verify that they will not be expiring anytime soon.  Keep in mind that some countries require passports not to expire within six months of visiting (such as Cuba). 
If you are wondering if you need a passport or visa to cruise, here is what you need to know.  U.S. citizens on closed-loop cruises (cruises that begin and end at the same port in the U.S.) will be able to enter or depart the country with proof of citizenship, such as a government-issued birth certificate and laminated government issued picture ID, denoting photo, name and date of birth. A U.S. citizen under the age of 16 will be able to present either an original, notarized or certified copy of his or her birth certificate, a Consular Report of Birth Abroad issues by DOS, or Certificate of Naturalization issued by U.S. Citizenship and Immigration Services.
If you're flying to a port overseas, a passport is almost always needed.
Regardless of the rules, we recommend everyone (including U.S. residents on cruises from the United States) get a passport.  It is simpler and safer, and a fantastic investment for any traveler.
Online check-in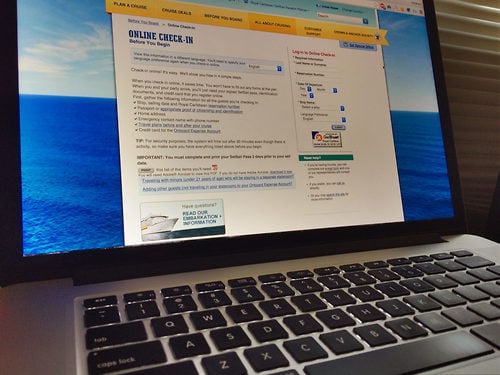 At ninety days prior to your cruise, you can log into Royal Caribbean's web site and complete the online check in.  
The online check in will save you a lot of time at the pier, as well as provide you with the necessary paperwork to expedite your cruise boarding procedure.
You will need a copy of everyone's documentation (passport or birth certificate), travel plans and a credit card to store for incidental charges.
You do not need to do this immediately at 90 days prior to your sailing, but make sure you complete this at least 3 days prior to your sailing.
Pre-cruise purchases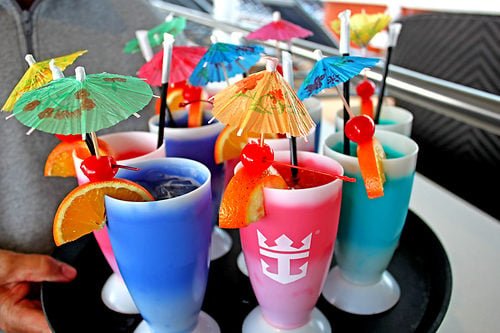 Royal Caribbean allows guests to purchase drink packages, spa appointments, shore excursions, internet packages and more prior to your cruise. In fact, on Oasis and Quantum Class ships, you can even pre-book select entertainment on your ship.
It is a really good idea to purchase anything you can prior to the cruise for two basic reasons: it is often cheaper to book these options before the cruise (instead of onboard) and it helps break up the total cost of the cruise. 
In many cases, Royal Caribbean promises a discount on select pre-cruise purchases compared to the price onboard.  Periodically, Royal Caribbean will run sales on its pre-cruise purchases, which can yield higher savings. The discounted savings can vary, with the price of drink and internet packages varying from ship to ship and sailing to sailing. 
When you purchase anything before your cruise via the Cruise Planner site, you will be required to pay for it at the time of purchase.  This provides the ability to break up the total cost of the cruise.
When you make purchases onboard your cruise, at the end of the cruise you get a final bill with all of the charges tallied up.  By pre-purchasing certain items, you can pay off parts of the cruise months or years in advance, allowing you to reduce the cruise bill at the conclusion of your cruise.
An intangible benefit to pre-purchasing anything is it saves you time onboard from doing the exact same thing, which means more vacation time back to you.
Taking the time to purchase anything onboard does not take very much time, but every little bit helps, and some purchases on the first day of the cruise can require waiting in a line, such as drink packages.
Packing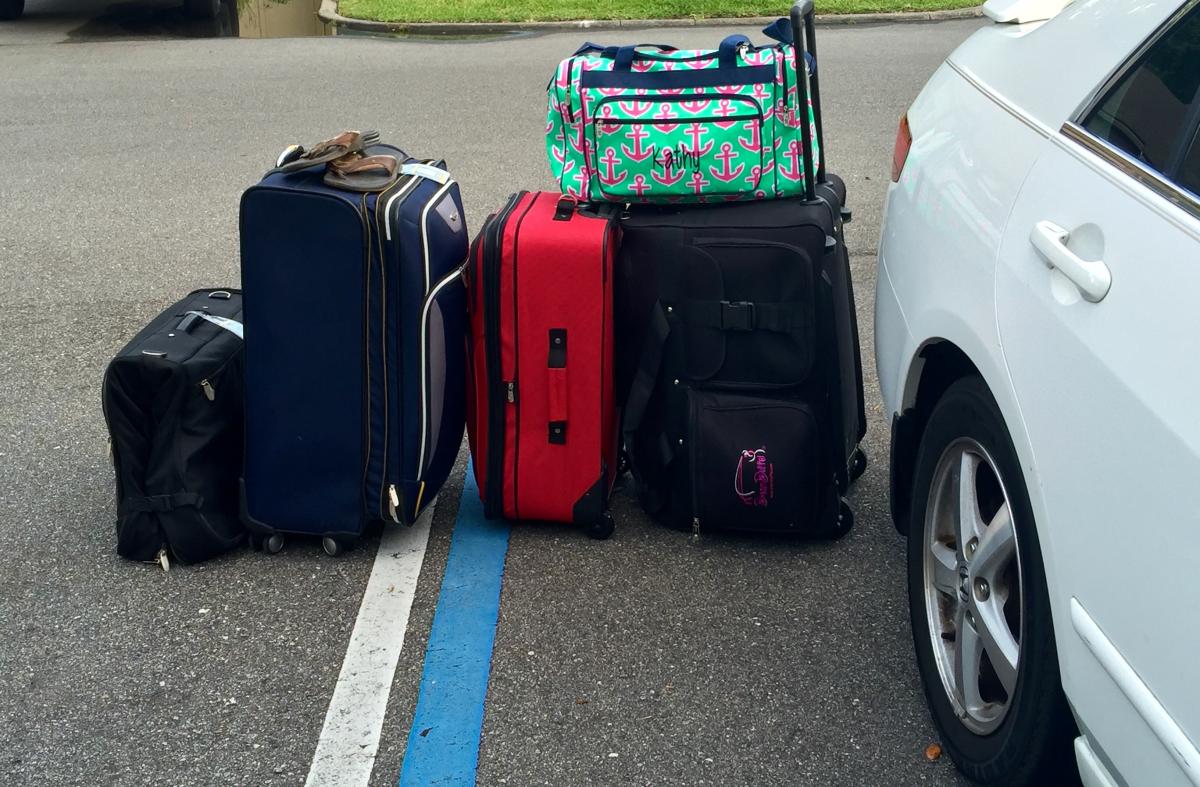 Packing for your cruise vacation is something some folks really enjoy and others lament.  Regardless, we all have to do it.
Where your cruise sails to will determine what exactly you need to pack, so it may be a good idea to research the weather in the ports you will be visiting, as well as figuring out if there will be any formal nights or themed nights on your sailing (more on formal nights and themed nights later).
This is also a good opportunity to check your luggage is good to go (i.e. no holes or rips).
In addition, you should start thinking about what clothing and outfits you want to bring with you.  This may trigger a memory that you wanted to replace a suit or shirt or get new shoes.
If you are looking for a good packing list, we recommend one from Cruise Habit or Cruise Tips TV.
What am I not allowed to bring?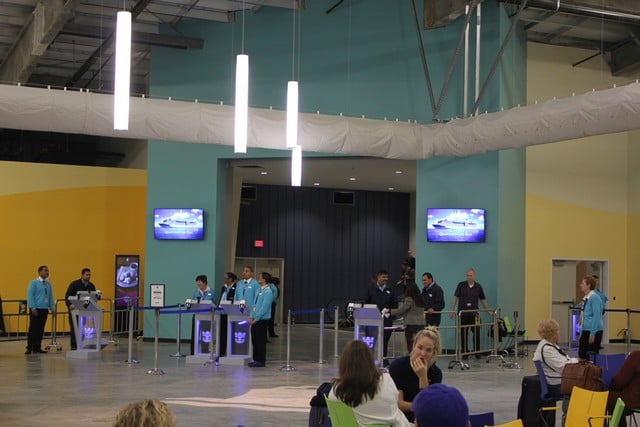 You should definitely be aware of the kind of items you are prohibited from bringing on your Royal Caribbean cruise.  Some are pretty obvious (no baseball bats), while others are surprising (no surge protectors or clothing irons).
Refer to Royal Caribbean's list of prohibited item list, as their list changes from time to time.
We should mention a really common question we get asked about bringing and that is drinks and alcohol.
You cannot bring beer, spirits, alcohol, booze, liquor, moonshine or anything else of that ilk on your Royal Caribbean cruise. However, you can bring up to two bottles of wine per stateroom onboard on embarkation day only.
In terms of soda and bottled water, this is where things get a bit confusing.  Royal Caribbean lists that guests may not  bring soft drinks or bottled water on their cruise, however, it has been our experience that they tend to look the other way when it comes to guests bringing soda or water onboard.  If you would like to bring soda or bottled water, put it in your carry-on luggage (not the luggage you give to the porters) and do not mention it unless someone asks about it.  Admittedly, this is a gray area of the rules but it does work.
Making special requests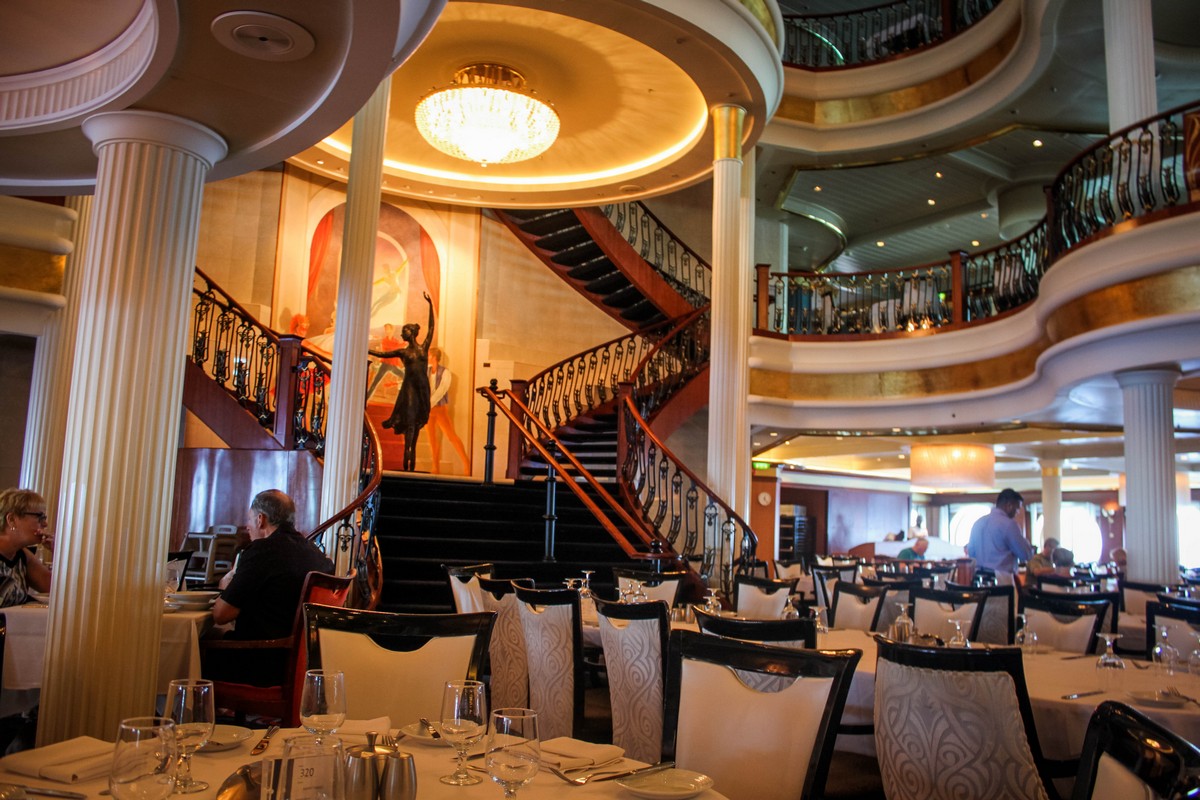 If you have dietary, dining, special needs or other requests, be sure to make it in the weeks and months before your cruise to be certain they are on record and taken care of prior to your cruise.  A common mistake we see is guests waiting to make these requests onboard the ship.
Dietary requests
For any and all dietary requests, contact your travel agent or Certified Vacation Planner and request that the remark be noted in your reservation details. If you made your reservation online at royalcaribbean.com you may add your request to the "update personal information." section. You may also send an e-mail request to [email protected]; please include in the e-mail the guests' names, booking number, ship name and sail date. E-mails will receive an automated response.
Main dining room table requests
If you prefer to dine alone, you can also email Royal Caribbean your table request. Send an email 3 to 4 weeks prior to your cruise to [email protected]
Special needs
If you have a special need, such as wheelchair assistance, service dog, difficulty going up or down steps, hearing troubles, sign language interpretation and more, be sure to fill out the Guest Special Needs form on Royal Caribbean's website. 
Royal Caribbean recommends you do this no later than 30 days prior to your sailing, except for sign language interpreting requests which must be submitted 60 days prior to sailing.
Cribs or pack and plays
Don't worry about bringing a Pack 'n Play, Royal Caribbean provides one for your child to sleep in, free of charge .
While the pack 'n play does come with a mattress, we've found it more comfortable for our child to take a comforter and fold it up to place on top of the mattress to act as a small mattress topper.  The difference was quickly evident in how much longer our daughter would stay asleep versus the mattress alone.
Make sure you or your travel agent reserve a Pack 'n Play in advance so it is waiting in your stateroom when you embark on the first day.
Read a past Cruise Compass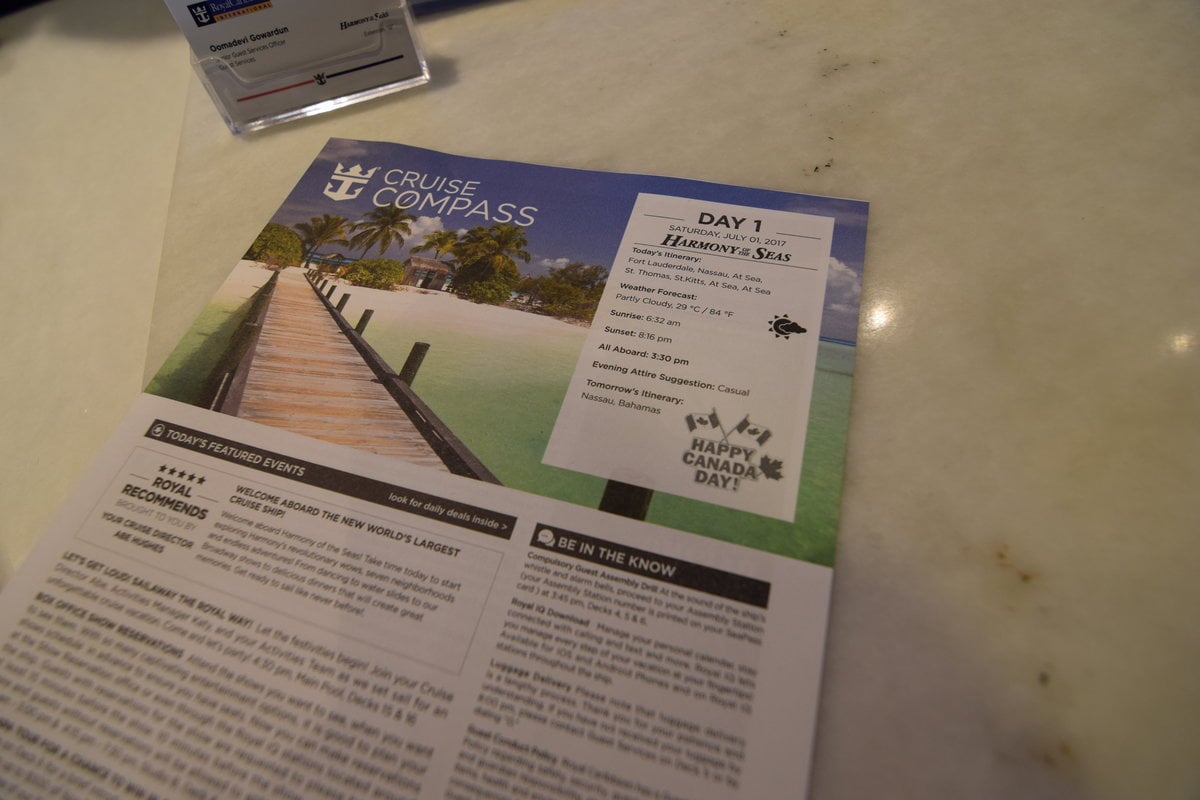 Earlier in this post, we talked about packing for themed nights and formal nights. You might be wondering how to know exactly what to expect, and the simpler answer is there is no definitive way to know.  However, veteran Royal Caribbean cruisers will tell you a great strategy is to read a past Cruise Compass from the ship and itinerary you are sailing on to get a ballpark idea of what to expect onboard your cruise.
Royal Caribbean does not post or publish Cruise Compasses for upcoming sailings in advance. Nor do they publish their entertainment schedules prior to a cruise. There is no way to know in absolute terms what your upcoming Royal Caribbean cruise will or will not offer, but Royal Caribbean insiders will consult past Cruise Compass' to see what was available on those similar sailings to get an idea of what to expect.
Generally speaking, Royal Caribbean sailings on a particular ship do not change that much from week to week in terms of the activities or entertainment offered.  There will be some discrepancies, but an old Cruise Compass can give you a good ballpark of expectations to plan around.
By reading an old Cruise Compass, you can prepare yourself for activities and events that you might want to participate in, such as themed dance parties, sporting events and anything in-between.
You can reference our Cruise Compass archive for a listing of past Cruise Compasses that we have found.
Consider travel insurance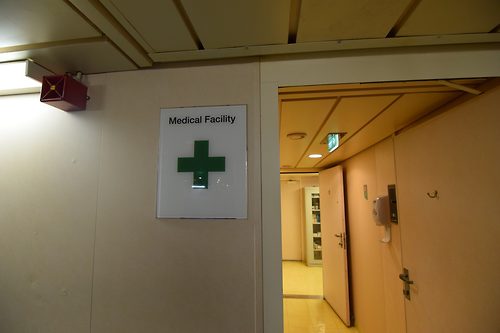 Insurance is one of things that you do not think of until you need it and then it is worth every penny.  The thing is, not everyone needs travel insurance but you should look into what travel insurance offers and if you are at an elevated risk and would benefit from it.
Royal Caribbean offers travel insurance, as well as many third party companies.  Read exactly what the insurance covers and the scenarios in which you can make a claim.  It is important to be aware that travel insurance does not cover every scenario, but issues such as personal illness, death of a family member, airline delays, lost baggage and more are common times when insurance will be of great benefit.
There is no easy way to determine who does and who does not need travel insurance, but you should at least consider the option now to safeguard yourself in the future.  Consider your risk tolerance, health concerns, and of course look at policies and prices to see if it makes sense for you.
Book pre-cruise transportation and lodging
Planning is the key to a fabulous vacation, but despite all your best efforts, there are just some factors that no one has any control over: weather, car break downs, flat tires, etc. If you ask seasoned travelers how they get around these obstacles, the answer is often to give yourself more time.  Instead of arriving to your departure city on the day of your cruise, get in early!
By planning to arrive to your departure port at least one day early, you assure yourself that a travel delay will not impact your ability to get on your cruise. Having an extra day or two provides a buffer to account for travel delays.  You really do not want to be that person in the airport losing their mind because the latest delay means the entire vacation is in jeopardy.
As an added bonus, by arriving to your embarkation port at least a day early, that means you get to start your vacation sooner!  And in many cases, the port you are departing from has its own cultural and historical attractions that you can explore.
More planning resources
In the grand scheme of planning and preparing for your first Royal Caribbean cruise, there are more things you can do to be ready for a great first cruise.  Here are a few more resources to check out:
Your thoughts
Did we miss any critical steps to complete prior to a cruise? Any other tips? Any questions? Please share your thoughts in the comments!