In:
You might be wondering how many formal nights there are going to be on your Royal Caribbean cruise. Part of planning a Royal Caribbean cruise is being prepared for the different activities and events onboard, including formal nights.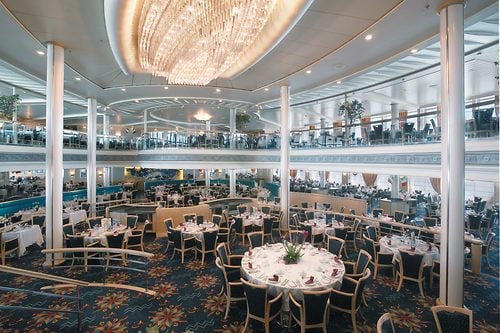 On select evenings of a Royal Caribbean cruise, the dress code in the main dining room is a little bit fancier, with the cruise line encouraging guests to dress their best. 
There are anywhere from 1-4 formal nights during a Royal Caribbean cruise, and the exact number depends on the length of your itinerary.
3-5 night cruises: one formal night, usually on day 2.
6-10 night cruises: two formal nights.
11-14 night cruises: three formal nights, Days vary by ship and sailing.
15+ night cruises: Three or four formal nights, Days and number vary by ship and sailing.