In:
Before your first cruise vacation begins, there are some important things everyone should before going on their cruise ship.
A cruise vacation does not mean simply showing up to the embarkation port on the first day of your cruise and seeing how things go. In order to avoid some common first time cruise mistakes, I have tried and true advice to share for anyone with a cruise planned.
20. Download the Royal Caribbean app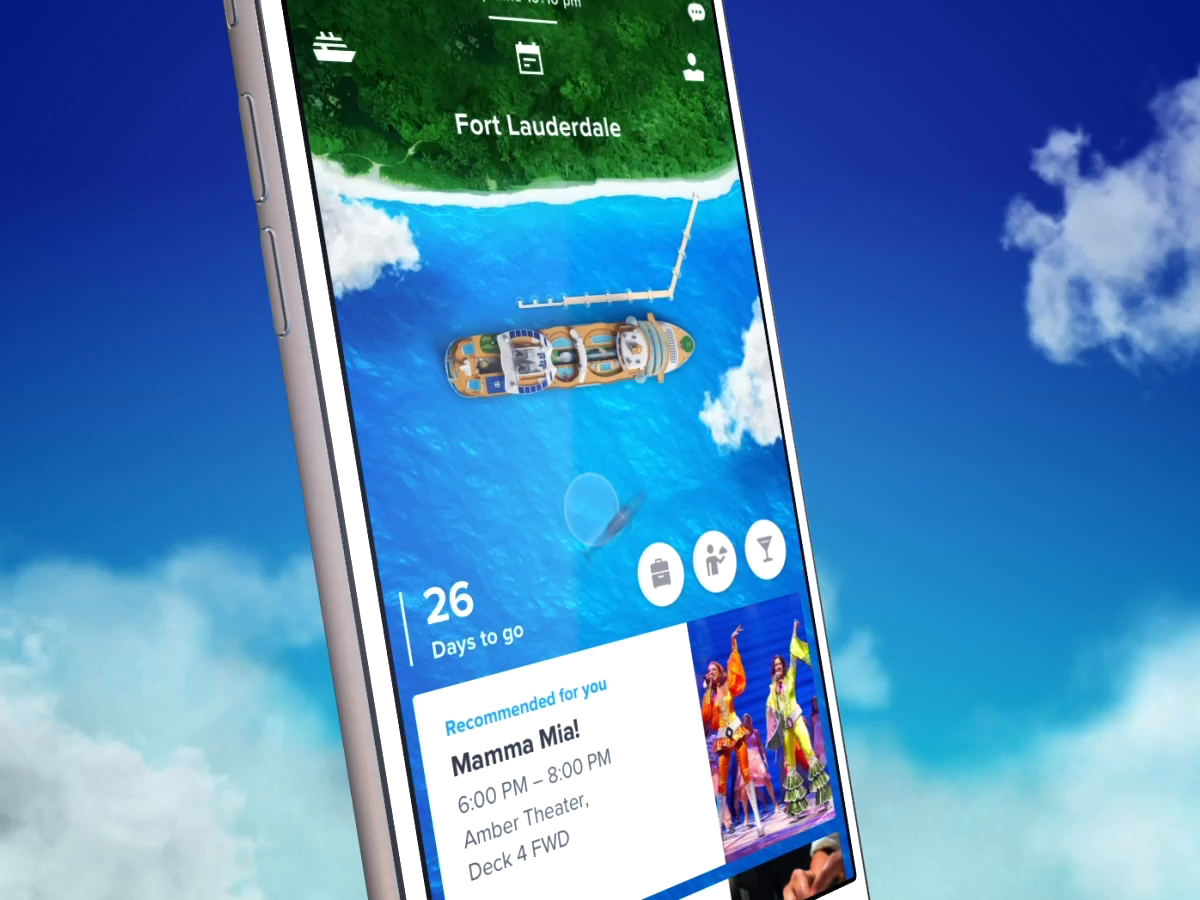 The Royal Caribbean app has gone from utility to must-have.
With new features and capabilities coming to Royal Caribbean's app as a result of ensuring health and safety are the top priority. This includes a variety of new changes:
Enforced check-in times at the cruise terminal
Digital Key and stateroom controls
Guest to guest chat feature
Wellness check and health questionnaires 
Royal Caribbean's app is available on the iTunes App Store and Google Play Store.
19. Check the weather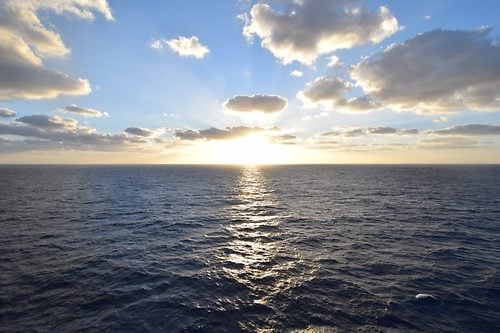 In the last few days before you set sail, you can check the weather forecast to see if any major shifts from what you expect will occur.
If you are cruising the Caribbean, it's going to be plenty warm and likely humid, but cold fronts and even a hurricane could change what you pack and wear onboard.
For cruises visiting Europe or Alaska, weather forecasts are far more critical because of the variations in temperatures and precipitation you could encounter.
There is little value in looking at long-term weather forecasts.  Start checking the weather no more than 5 days before your cruise, to ensure the forecast is accurate.
Read more: Cruise FAQ: Weather
18. Read the latest health protocols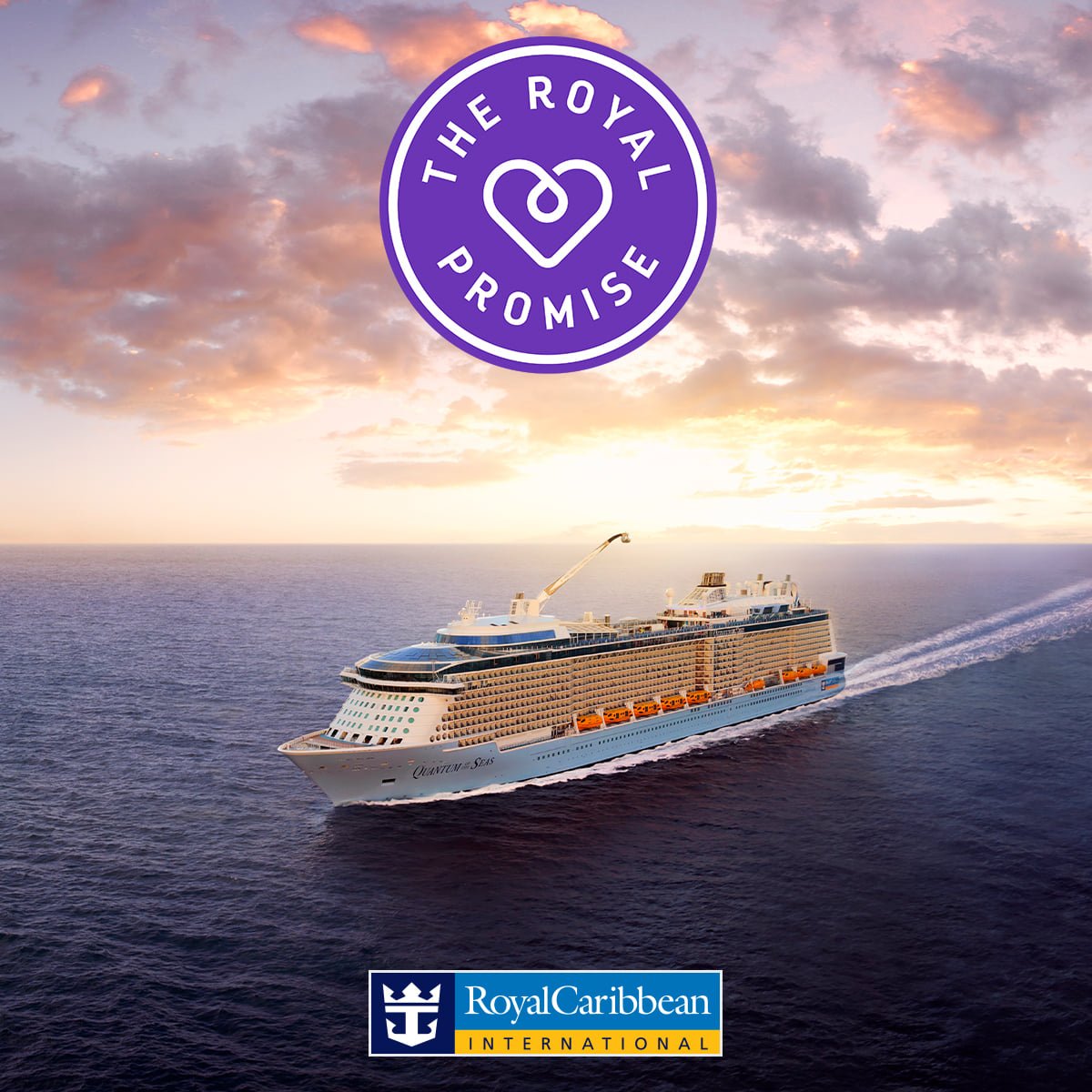 Ignorance is not an excuse for anything, including what the health protocols will be for your sailing.
Royal Caribbean not only issues these protocols very close to your sail date, but they have a tendency to change often. Masks, testing requirements, vaccine mandates, and shore excursion rules are some of the major protocols you want to keep an eye on.
Visit Royal Caribbean's website and double check all the health protocols so you are keenly aware of what will be required of you and your family.
17. Check for a last-minute cabin upgrade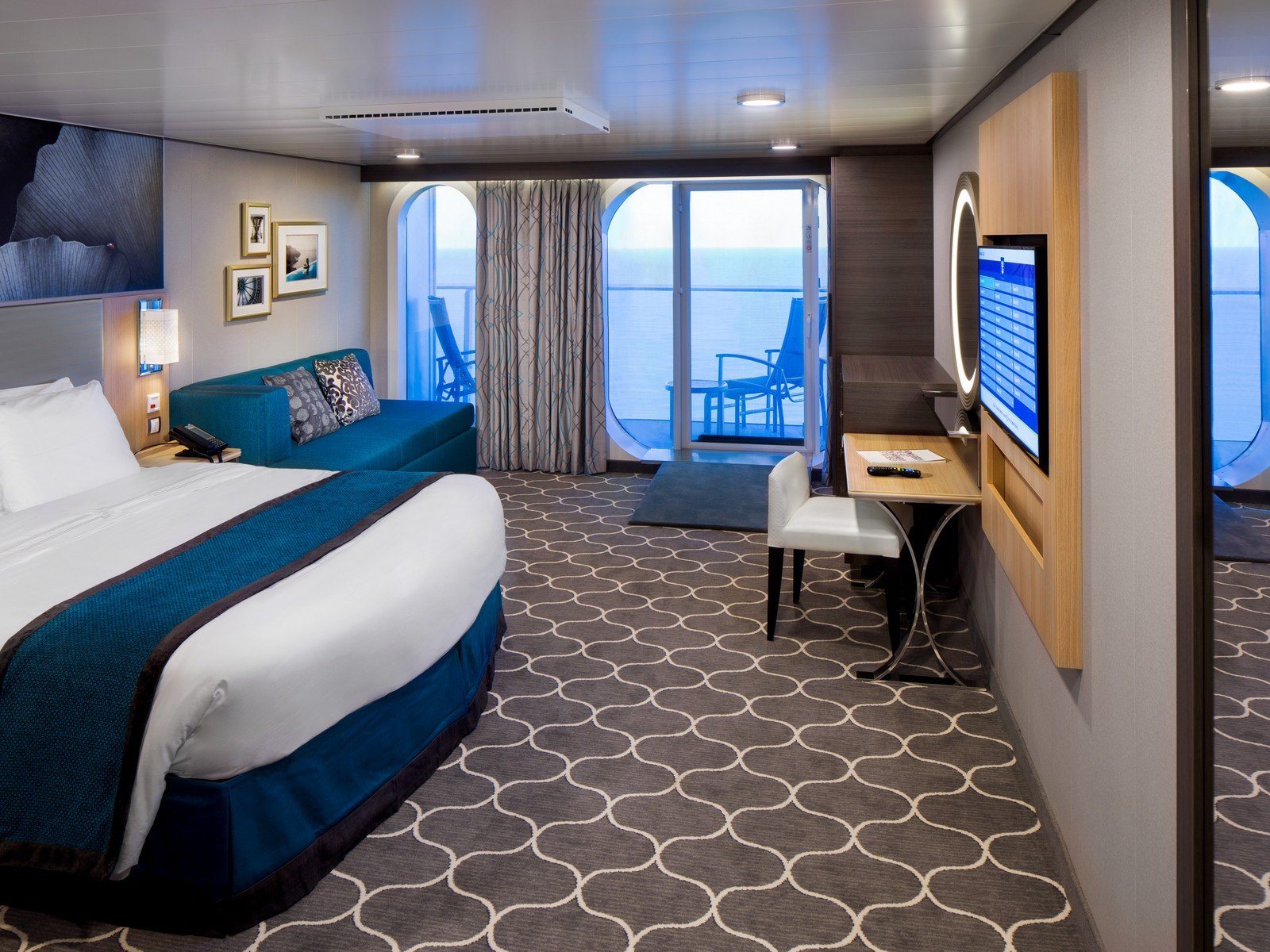 It doesn't hurt to see if any new cabins have come back to be bookable at the last-minute.
People cancel their cruises all the time, even if there are just a few days left. Whatever the reason, these cancellations mean their cabin will come back on the market to be booked.
If you wanted a better cabin in the first place, or want to see how much more it would be to upgrade, you can usually change rooms just a few days before your cruise if you will end up spending more money.
16. Figure out how you are getting to the port or airport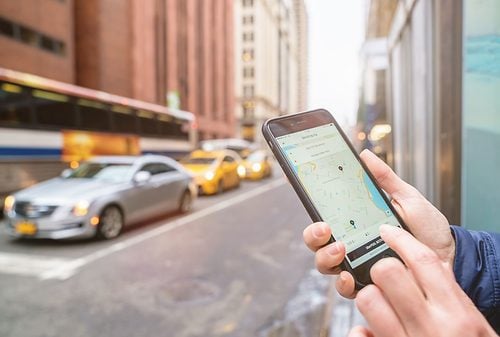 Driving yourself? Taxi? Uber? Limo? Now is the time to crunch the numbers to determine how you will get from your house to the next stop.
If you are driving to the cruise port, consider parking off-site or at the terminal. I prefer the terminal for the convenience, but you will pay more.
You may also consider doing a one-way car rental, taking a ride sharing service, or a car service. Each has its benefits, depending on your priorities.
15. Find a roll call
Did you know you can meet other cruisers on your Royal Caribbean sailing?
The RoyalCaribbeanBlog message boards has a dedicated forum for people on the same sailing to meet and get excited for the cruise together. You will not only know a friendly face or two onboard, but sometimes people will organize tours together to save money, or plan meet ups.
It's okay if you aren't the life of the party, just post a friendly hello. You never know what new friends you might make.
14. Call your credit card company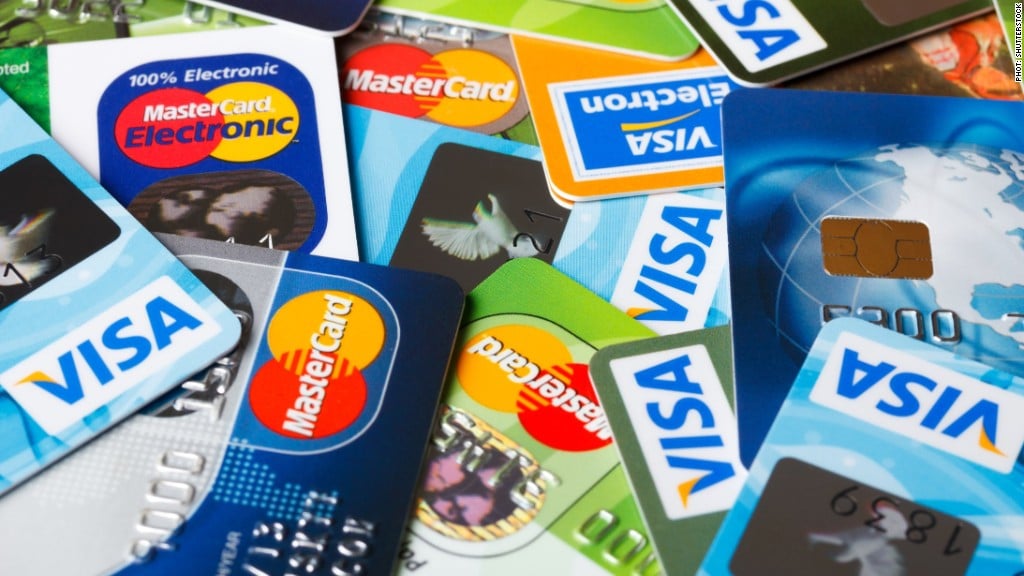 Before you travel internationally, it is a good idea to give your credit card company a call to let them know.
Many credit cards look for out of the ordinary charges, especially from different locations. If you are suddenly racking up bills in Mexico, that may trigger a freeze on your card rendering it useless until you can call them.
This is also a good time to double check if your credit card has any foreign transaction fees, as these can balloon your costs.
13. Pack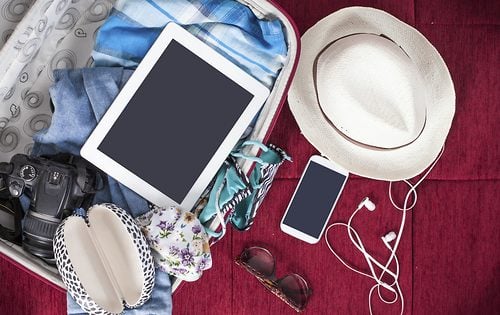 This one may seem really obvious, but you want to get a start on packing.
It's an easy mistake to assume packing will be easy or quick, but you may find it takes up much more time than you thought. More importantly, packing early may uncover certain clothes you suddenly realize you need.
Whether a piece of clothing is missing, ruined, or just out of style, going through the packing process may end up with a sudden need for new clothing. Packing a few days early will help ensure you have enough time to get anything extra you need to buy.
Read more: The best packing for a cruise list
12. Schedule a Covid test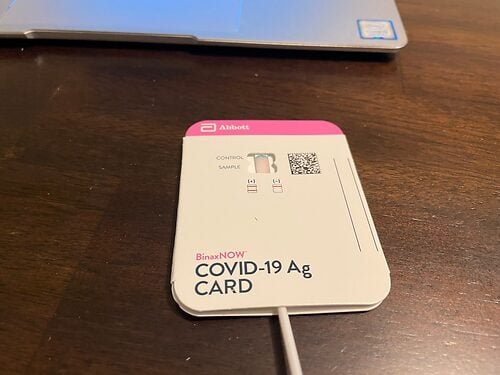 Royal Caribbean (and pretty much all cruise lines) require a negative Covid test before you arrive to the cruise terminal, so be sure to have your test scheduled in advance.
There are plenty of places to get your test done, including pharmacies, urgent care centers, and even at-home tests.
If at all possible, schedule an appointment in advance and ensure you have enough time for the results to come back. Ideally, try to get the test taken on the first day you are able to so that you do not run out of time later.
11. Print out documents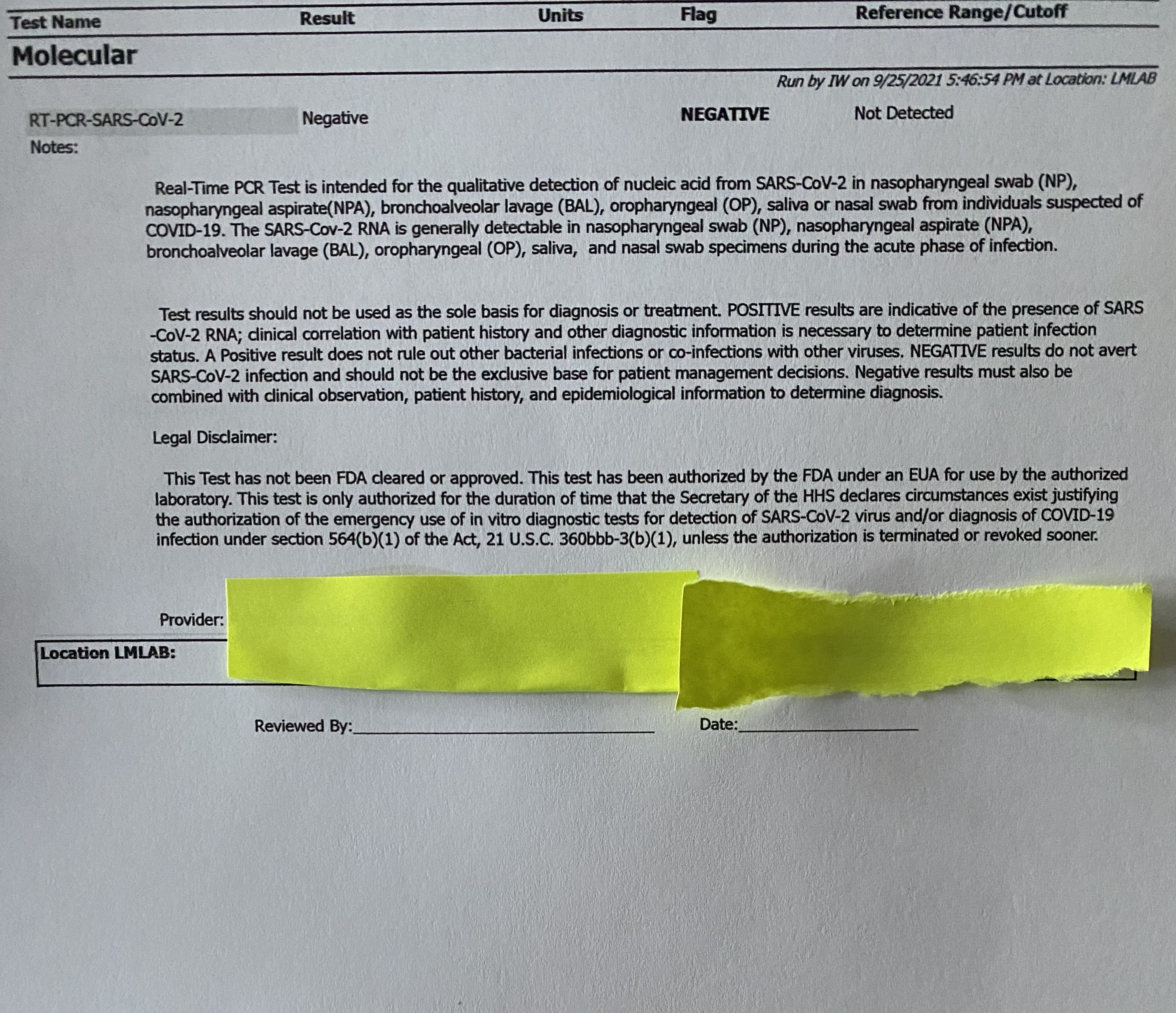 Whether you need copies of your shore excursion tickets, boarding passes, or Covid test results, double check everything you need is printed out.
While we live in a digital age, having print outs can sometimes be easier, especially for documents you need at check-in.
Moreover, you never know what the cell signal or wifi situation will be in cruise terminals, so having a hard copy can save a lot of grief later.
10. Research shore excursions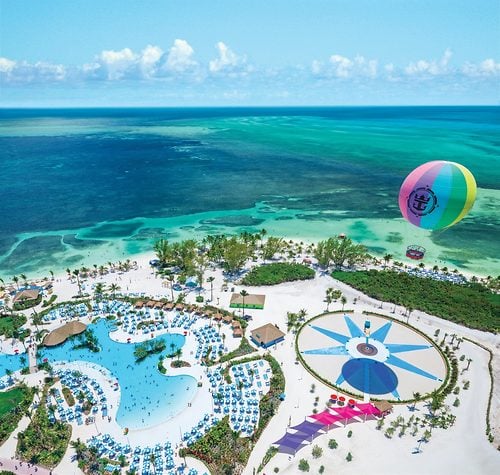 Your cruise ship will visit different ports of call during your sailing, so picking a great shore excursion for the few hours you have in each stop is very important.
Your first step is to determine the most popular activities in each port. Then, start looking at what tours are available, either on your own or through the cruise line.
The key is to determine which tours you want to book, and reserve it in advance. In some cases booking in advance will save you money, and everyone can benefit from having the luxury of time to consider all options.
9. Pre-book to save money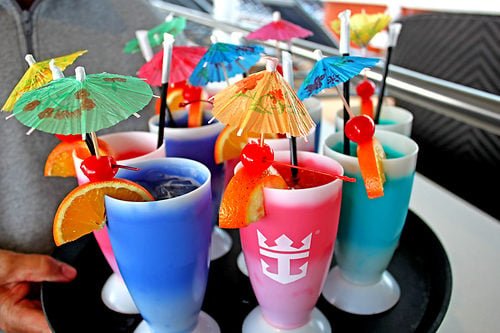 Royal Caribbean offers discounts on many packages and cruise add-ons if you buy it before the cruise.
Log into Royal Caribbean's website and head over to the Cruise Planner site to find pricing on things like a drink package, onboard WiFi, specialty dining and more.
Drink Packages
The most common question is if a Royal Caribbean drink package is worth it, and the answer depends on the person.  The price of a drink package before the cruise will always be cheaper than compared to buying it onboard.
There are a lot of considerations when it comes to if you need any of these options, but if you want to buy any of it, be sure to do so before the cruise because it will cost you more onboard the ship.
The decision to get a drink package is totally dependent on your drinking habits, and a drink package has the potential to save money, provided they drink enough every day of the cruise.
WiFi
Royal Caribbean's cruise ship WiFi will allow you to stay connected and surf the web, check email, and post to social media.
It is not uncommon to find discounts of up to 60% off the onboard prices for a Voom internet package. Regardless of the discount offered, pre-purchasing internet will save you money compared to buying it onboard.
Dining Packages
While there are lots of great places to dine on your ship that cost nothing extra, indulging in specialty dining offers more choices at an extra cost. Royal Caribbean has designed its specialty restaurants around themes or cuisines (Italian, steakhouse, sushi, etc).
The exact amount extra will vary from restaurant to restaurant, and ship to ship.
You have the option of pre-booking a specific restaurant, or purchasing a dining package that offers a set amount of restaurants for a lower per-meal cost.
8. Book flights & hotels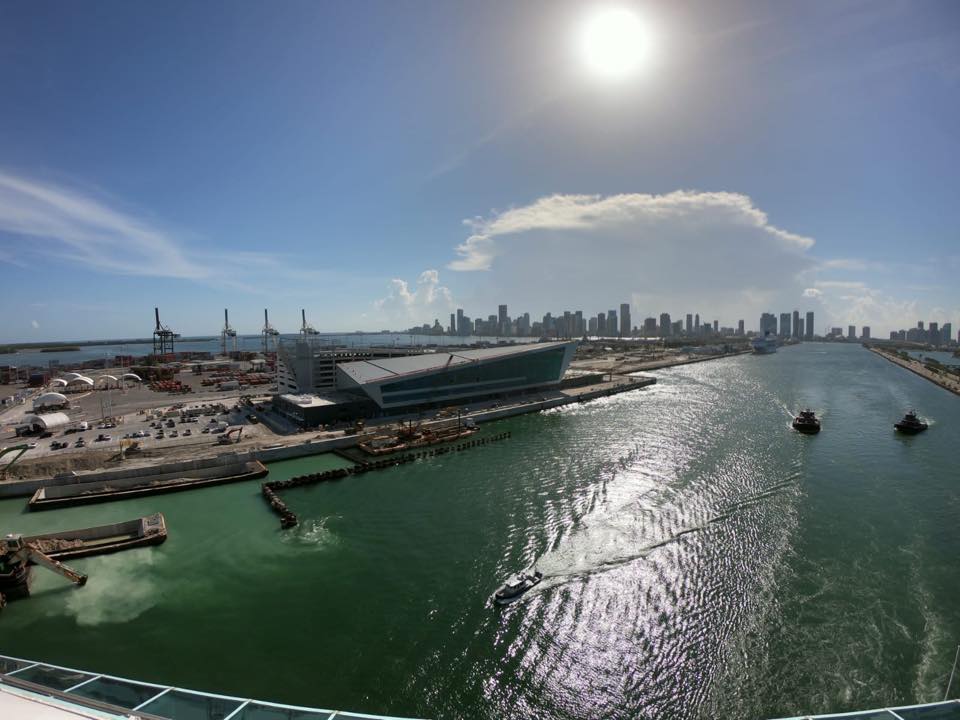 Something you should keep an eye on as soon as you book a cruise are flight prices and hotel rates.
First and foremost, be sure to plan to fly in at least one day ahead of time before your cruise.  A common cruise mistake is trying to fly in the same day your cruise ship leaves and risking putting your entire vacation in jeopardy if there is a travel delay.
Not only does flying in at least a day ahead of your cruise guard against travel delays impacting your vacation, but it starts your vacation earlier!
You should also monitor hotel prices, but never book anything that is non-refundable.  Hotel prices tend to be very volatile, and I have observed significant price changes in the weeks and months leading up to a cruise.
Your best bet is to make a refundable deposit for a hotel, and then keep an eye on prices and cancel and rebook as necessary. Most hotels tend to offer no-money down reservations and flexible cancellation terms, which allows you to take advantage of price drops and sales closer to your sail date.
7. Make sure you have enough cash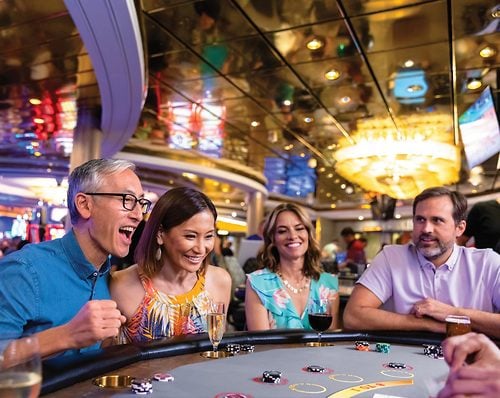 While a Royal Caribbean cruise is cashless, there is still a need to have cash on hand for a variety of scenarios, including:
Tips for porters, bus drivers and almost anyone else who gets you to or from the cruise terminal
Taxis, souvenirs and most transactions while in your ports of call
Casino spending money on the ship
Optional extra tips for bartenders/waiters onboard
It is impossible to know exactly how much cash you need, but plan on at least having some on hand. Depending on your spending habits, the amount of ports your cruise will visit, and the size of your family, the more or less cash you will need.
You can always get cash onboard the ship from Guest Services, the onboard ATM or the casino, but these come with transaction fees.
6. Learn about your cruise ship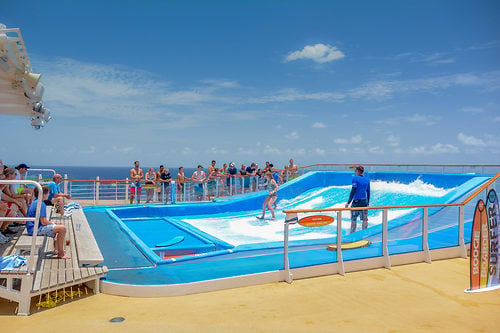 If your goal is not miss out on anything fun or interesting on your cruise, you are best served by learning as much as you can about your ship before you set sail.
Knowledge is power, and the more you know about what to expect on your Royal Caribbean cruise, the better prepared you will be and I think that leads to a better vacation experience. Learning about Royal Caribbean cruises has never been easier, and there is so much great information at your fingertips.  
Take advantage of the internet by reading trip reports, consulting a past Cruise Compass, listening to podcast episodes, and otherwise learning from others.
In particular, reading a past Cruise Compass from the ship and itinerary you are booked on is a really good way to get answers to commonly asked questions, such as:
Which shows are are on my cruise?
Which restaurants are open on embarkation day?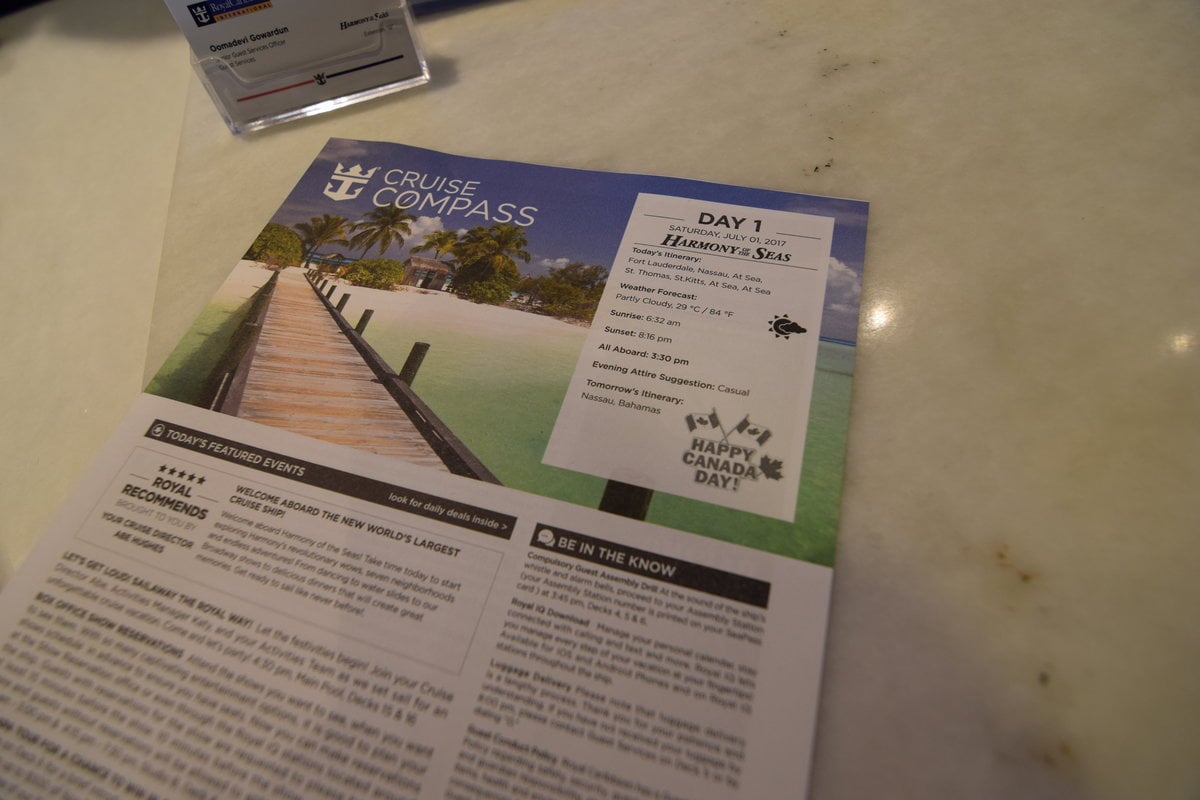 There is a wealth of great information from past cruisers on what to expect from your ship. Essentially, you want to be certain what the ship offers onboard so there are no surprises during your vacation.
5. Check your travel documents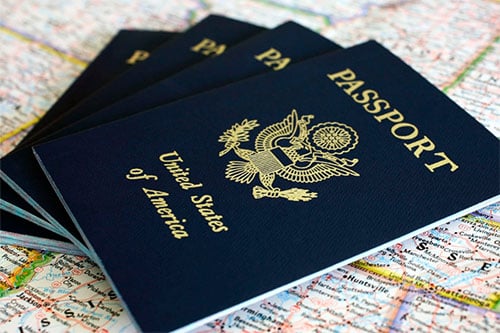 In order to go on your Royal Caribbean cruise, you will need to have the proper documentation to actually board the ship.  Depending on which country your cruise begins and ends in, the exact documentation will vary.
A good starting point is to make certain you know exactly where everyone's passport, birth certificate and/or state issued identification is located.  Moreover, check expiration dates of these documents and verify that they will not be expiring anytime soon.  
If you are wondering do you need a passport for a cruise, the answer will depend on your citizenship and which country your cruise is sailing and returning. If you are a U.S. citizen and going on a cruise that begins and ends in the U.S., you do not need a passport to sail, but it is still a good idea to get one anyway. It is simpler and safer to have a passport, and a fantastic investment for any traveler.
4. Consider travel insurance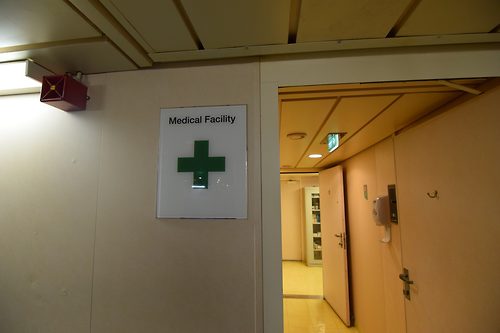 While everyone may not need to buy a travel insurance plan, you really should at least consider it before your cruise begins.
Travel insurance comes in many forms, and covers a variety of possible scenarios. It is available to purchase through Royal Caribbean directly, your travel agent, or any number of third parties.
Trip insurance can protect you against a multitude of emergencies, unforeseen events and accidents.  It is one of those things that you are glad you have it, if you need it.  
It is important to not just look at price but consider what is actually covered by the plan.  A common misconception surrounds hurricanes.  Many people think trip insurance will cover them if there is a hurricane in the general vicinity of their cruise and they can cancel with a full refund.  The reality is most plans only cover hurricanes if the cruise is canceled or otherwise directly impacted by the storm.  A guest's desire to cancel because they fear a storm is not usually grounds for the insurance to kick in, so it is important to understand what the plan does and does not cover and what circumstances allow for the insurance to kick in.
Be sure to check if any of your credit cards include complimentary trip insurance as part of the card benefits.
3. Complete online check-in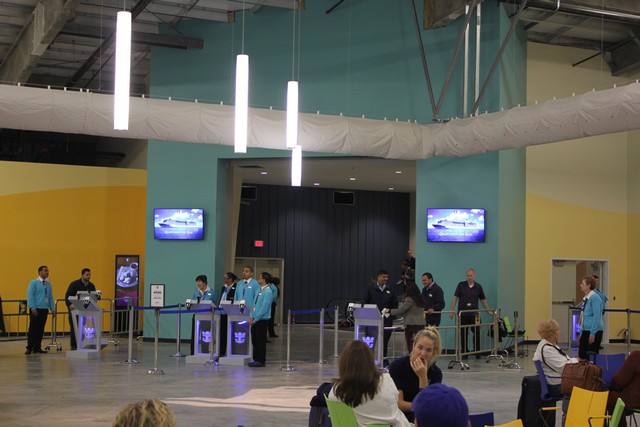 The easiest (and best) way to check-in for your cruise is via Royal Caribbean's app.  It is free to download, and will save you time later, when you arrive to the cruise terminal.
Complete the check-in process online as early as you can to get the best times for check-in. Doing this now will save you time later. 
2. Print luggage tags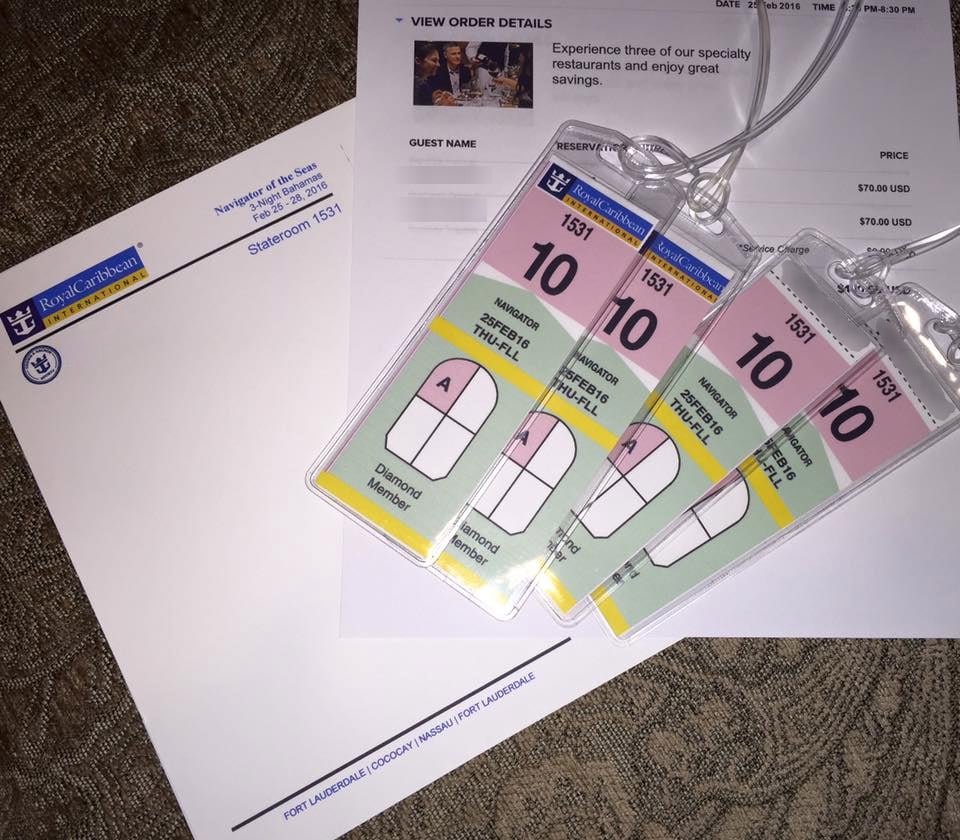 After you complete online check-in for your cruise, you can print out luggage tags to attach to your suitcases that will be delivered to your stateroom.
These tags tell the Royal Caribbean crew members which deck and stateroom to deliver the luggage to later in the day.
You can print the luggage tags by logging onto Royal Caribbean's site and accessing your online cruise documents.
1. Pre-book entertainment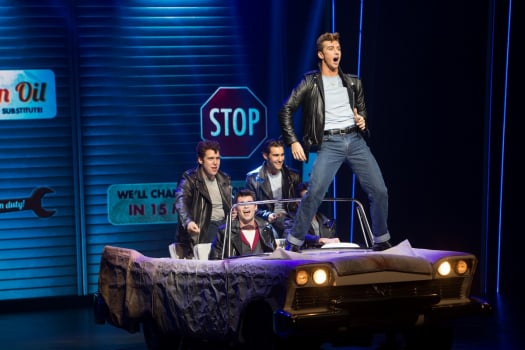 If you are sailing on an Oasis or Quantum Class ship, you can pre-book select shows before the cruise via the Cruise Planner website.
There is no extra cost to make reservations for shows, and it assures you of a seat for that performance, provided you arrive on-time.
There is no set timeframe when entertainment becomes available for booking on Oasis or Quantum Class ships. It is usually closer your sail date, so check the Cruise Planner periodically for if the option appears.
You can find shows to book on Royal Caribbean's Cruise Planner site.