In:
Royal Caribbean released a new update to its app that introduces the highly anticipated Muster 2.0 virtual safety drill feature.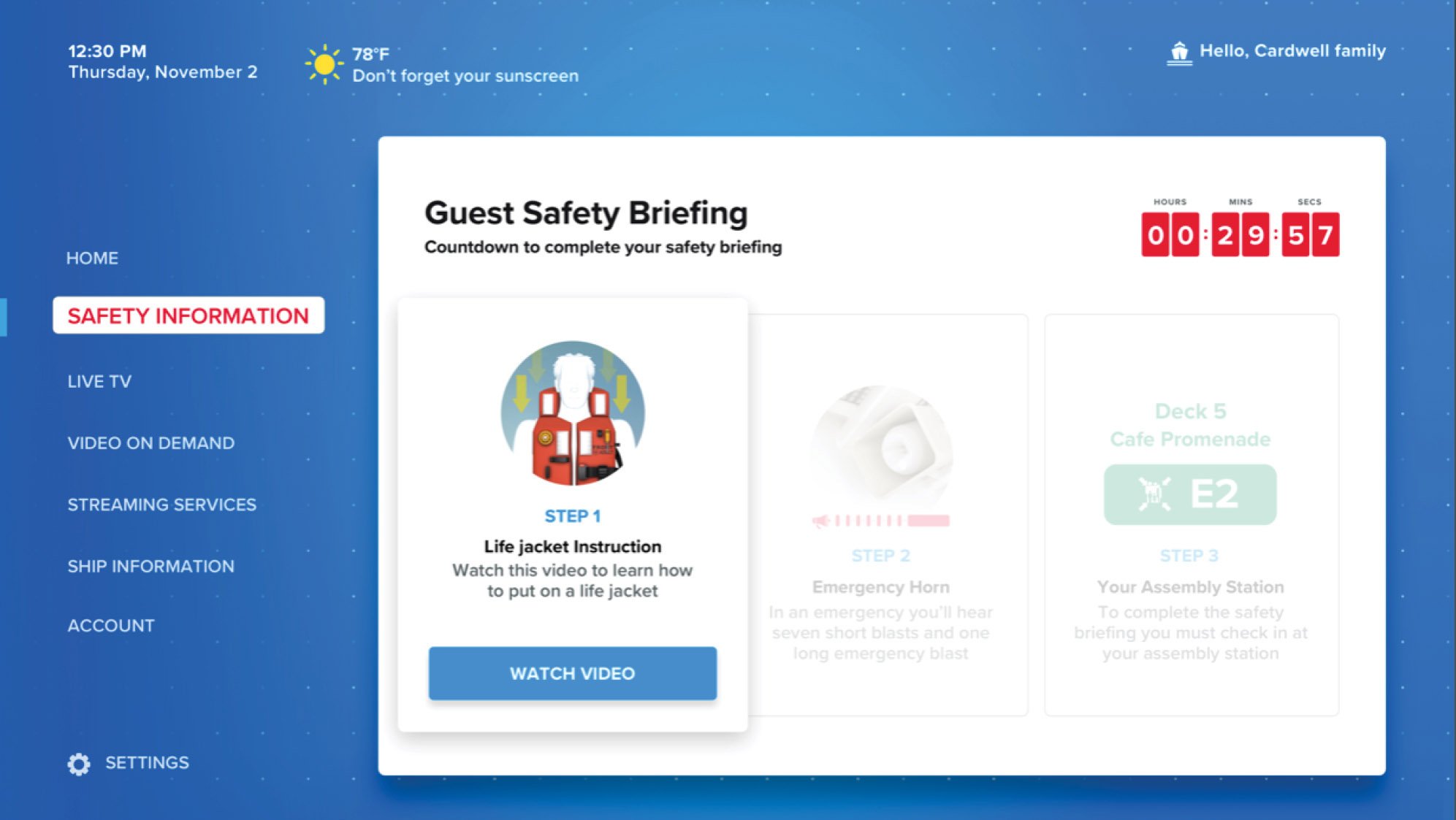 Version 1.26.0 has been released to the Apple App Store, which adds two core features that will be critical for guests on cruise ships that need to foster social distancing.
The app update comes just weeks before Royal Caribbean is set to restart cruises in Singapore on Quantum of the Seas.
While there are no firm plans yet announced for when cruises might restart in the United States, test sailings could start as early as December.
Virtual safety drill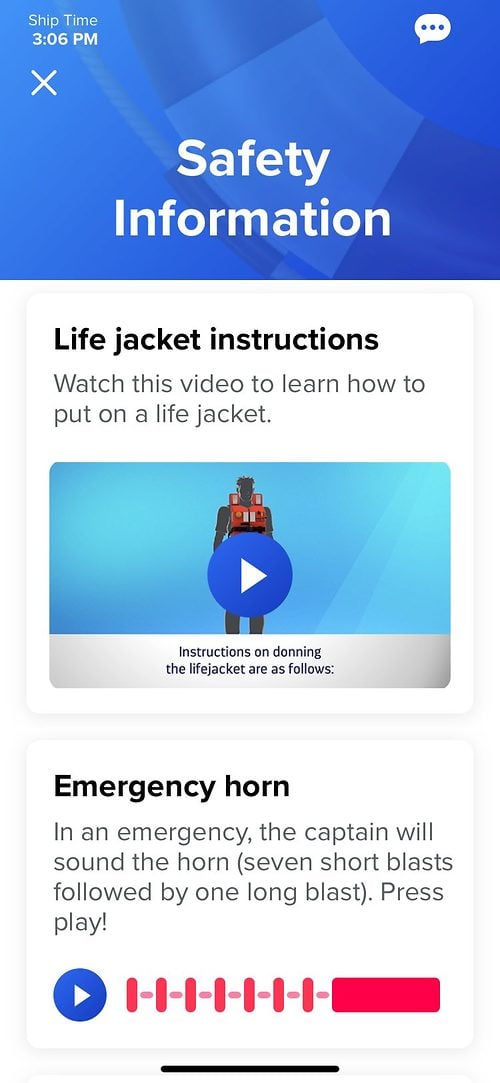 Earlier this summer, Royal Caribbean announced a new patented approach to use its smart phone app to conduct the safety drill onboard.
The Muster 2.0 feature has been added to the app, which Royal Caribbean describes as a "completely re-imagined onboard guest safety briefing".
The app features information and sends notifications to make sure you complete the briefing prior to the ship sailing.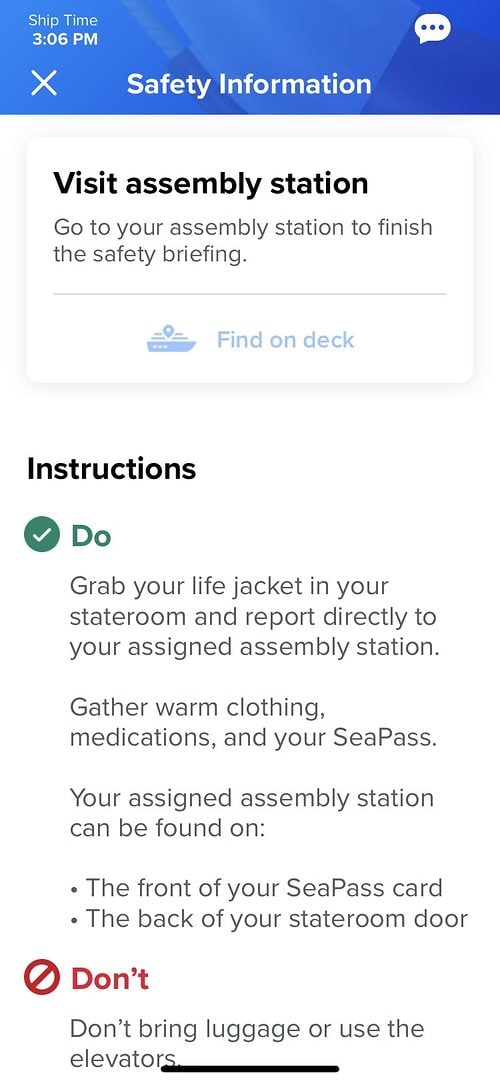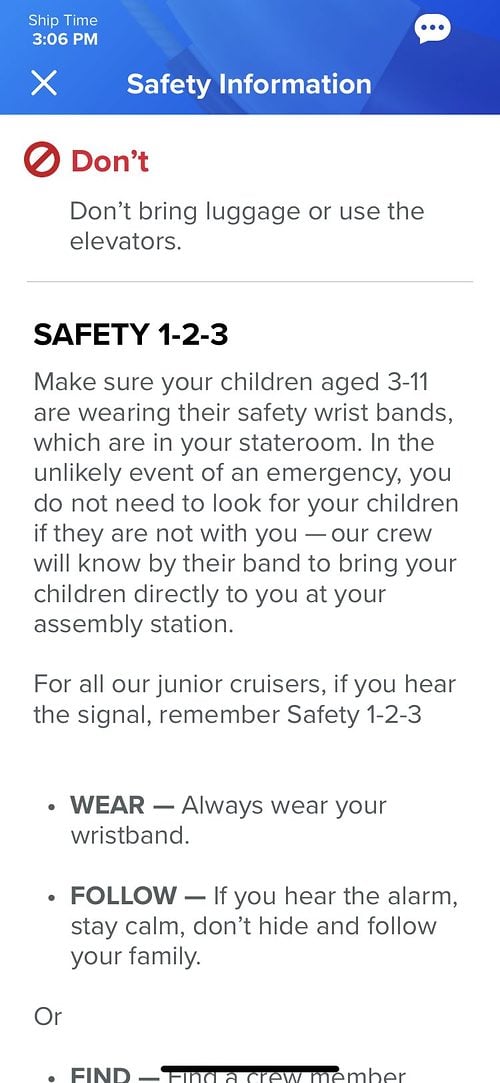 Travelers will be able to review the information at their own time prior to setting sail, eliminating the need for the traditional large group assemblies. 
After reviewing safety information individually, guests will complete the drill by visiting their assigned assembly station, where a crew member will verify that all steps have been completed and answer questions. Each of the steps will need to be completed prior to the ship's departure, as required by international maritime law.
One on the cruise ship, guests have a set time (indicated by a timer in the app) during which muster drill must be completed by all of the passengers and, in response, a message is transmitted to each mobile device that the muster drill has commenced.
Read more: 6 really interesting facts about Royal Caribbean's new cruise safety drill
Excursion tickets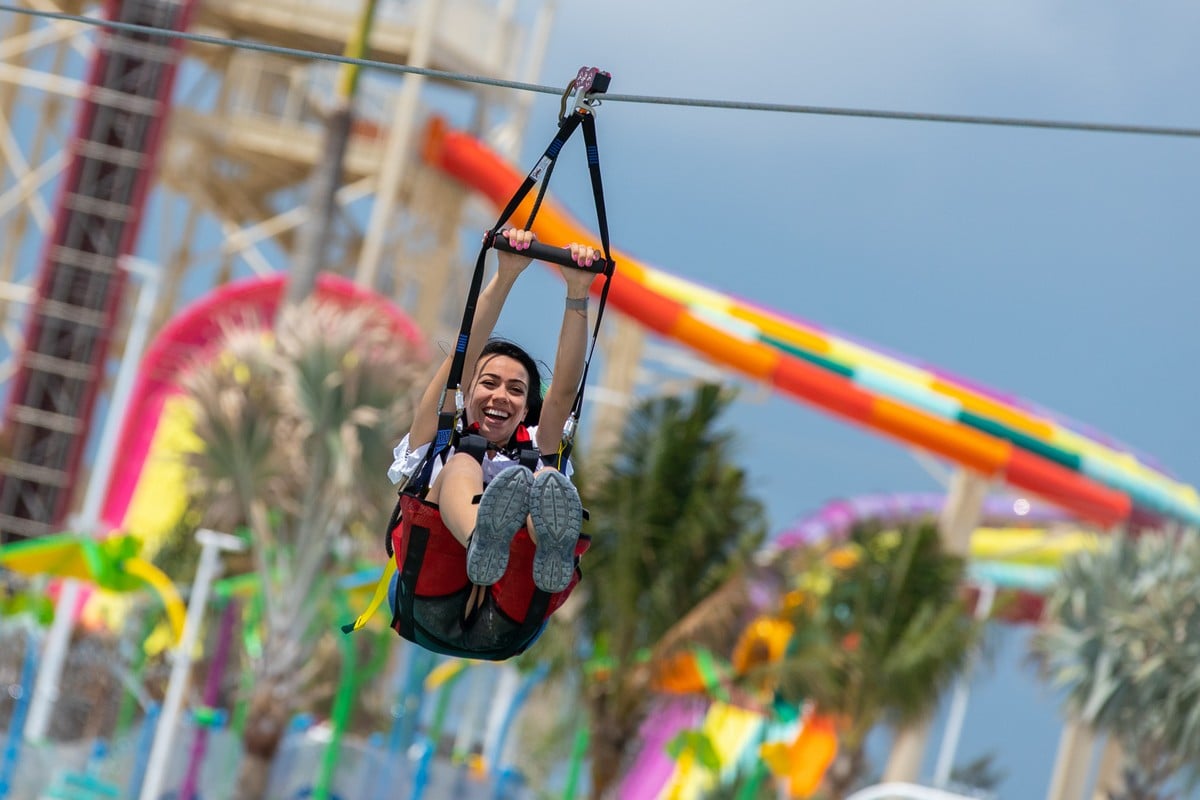 Another shift to digital comes in the form of shore excursion tickets are now available in the app.
Traditionally, Royal Caribbean would distribute paper tickets to guests for their excursions that were purchased through the cruise line.
With the app, guests can now avoid having paper tickets and rely on the app to provide that information to tour operators.
The app's version history notes that the digital excursion tickets replace "the need for paper tickets when possible", which sounds like paper tickets could still be utilized in some scenarios.
Thanks to Iuliana Scott for giving us a heads up on this news.