In:
Royal Caribbean released a new update to its smartphone app that enhances the look, while adding new features for when cruises restart again.
Version 1.26.1 has been pushed out to users, and it includes a number of enhancements.
The most notable change is the home screen design, which makes popular features easily accessible, including check-in, boarding passes, dining and more.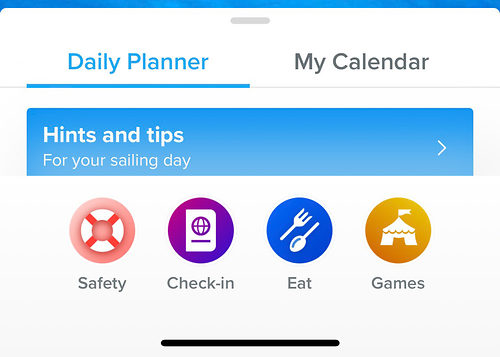 The check-in process has been simplified and cleaned up as well, with the option for guests to select an arrival time, along with wellness screenings and pre-cruise health questions.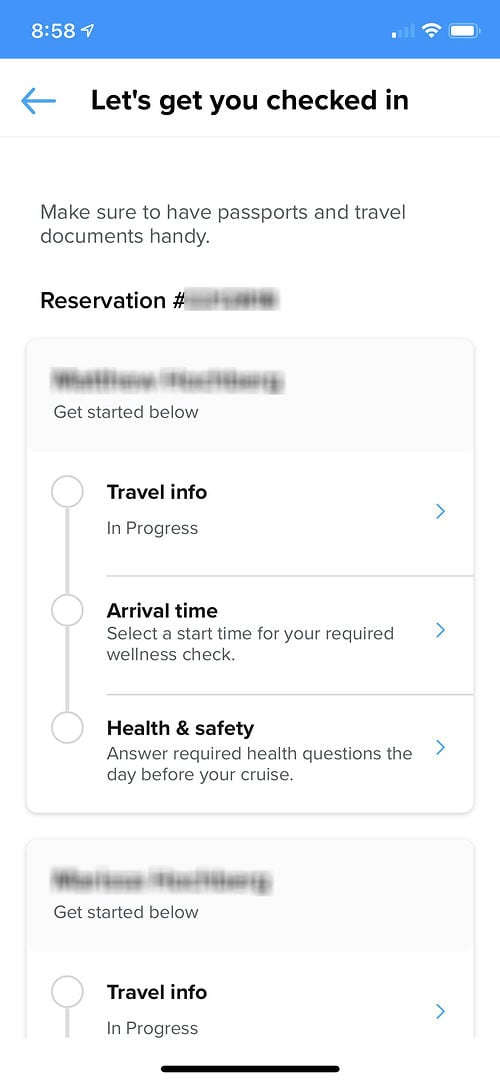 The addition of wellness check and health questionnaires is one of many changes Royal Caribbean is making in order to prepare for cruises to return in a world still dealing with the global health crisis.
On Quantum of the Seas cruises from Singapore, check-in times will be much more important so that the check-in/wellness screenings can be conducted efficiently.
Guests sailing on Quantum of the Seas have been informed their check-in appointment is dedicated for their screening, and arriving earlier will have them turned away until the designated time.
The Royal Caribbean app also has the guest safety briefing video added to it, which is part of the Muster 2.0 enhancement where guests will conduct the muster drill on their own, instead of as a group.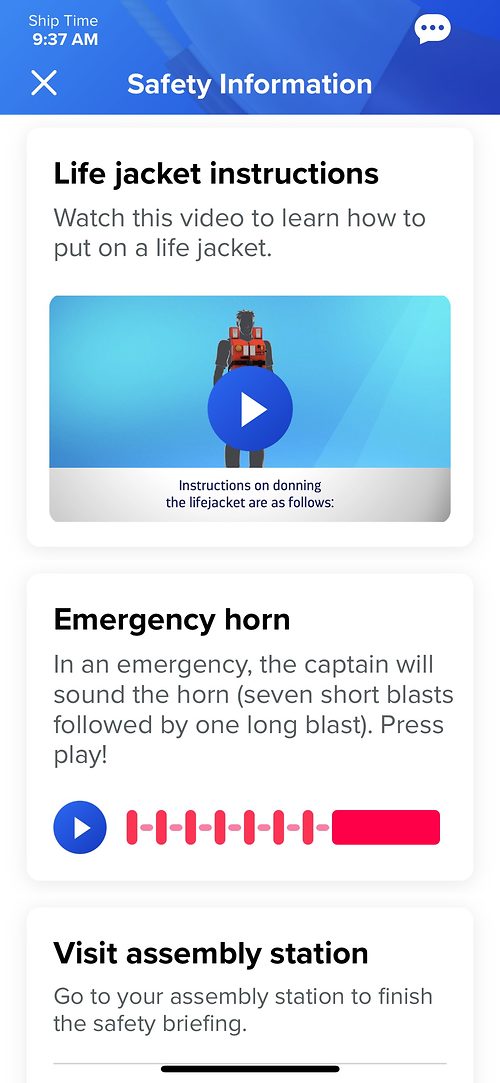 Royal Caribbean has developed and patented something it called eMuster™, and it gives guests the essential information in the app and your stateroom TV, allowing you to complete the briefing on your own time.
After going through the Muster 2.0 process in the app or stateroom TV,  you will just need to visit your assigned assembly station—a designated check-in location—before the ship sets sail, so a crew member can verify all the steps are completed. 
Read more: 6 really interesting facts about Royal Caribbean's new cruise safety drill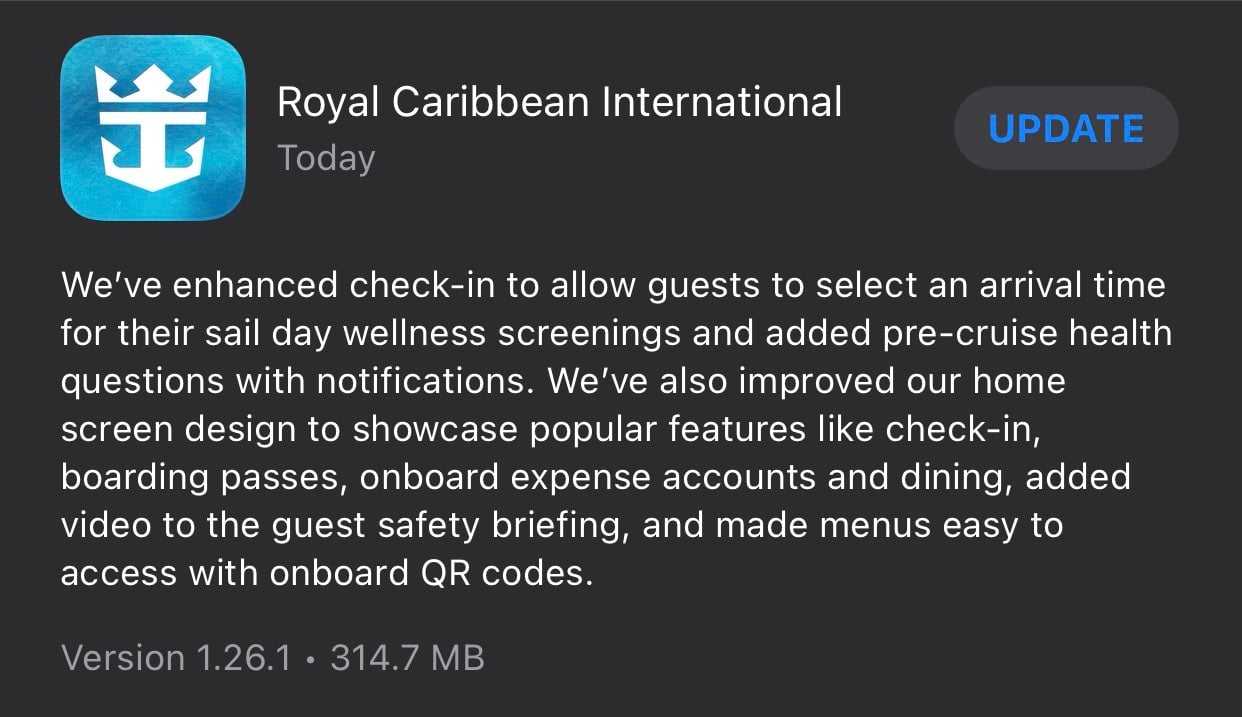 The app store also says guests will be able to view menus on their ship with the help of QR codes.
You can download the Royal Caribbean app from the iTunes App Store and Google Play Store.