In:
Each quarter, Royal Caribbean's management gets on the phone with investors to discuss its quarterly earnings.  Much of the call is dedicated to the discussion of rather uninteresting fiscal reports, however, there are a number of tidbits that Royal Caribbean fans can glean during the discussion.
During Royal Caribbean's first quarter 2017 earnings call with investors, we picked up on five interesting points worth noting.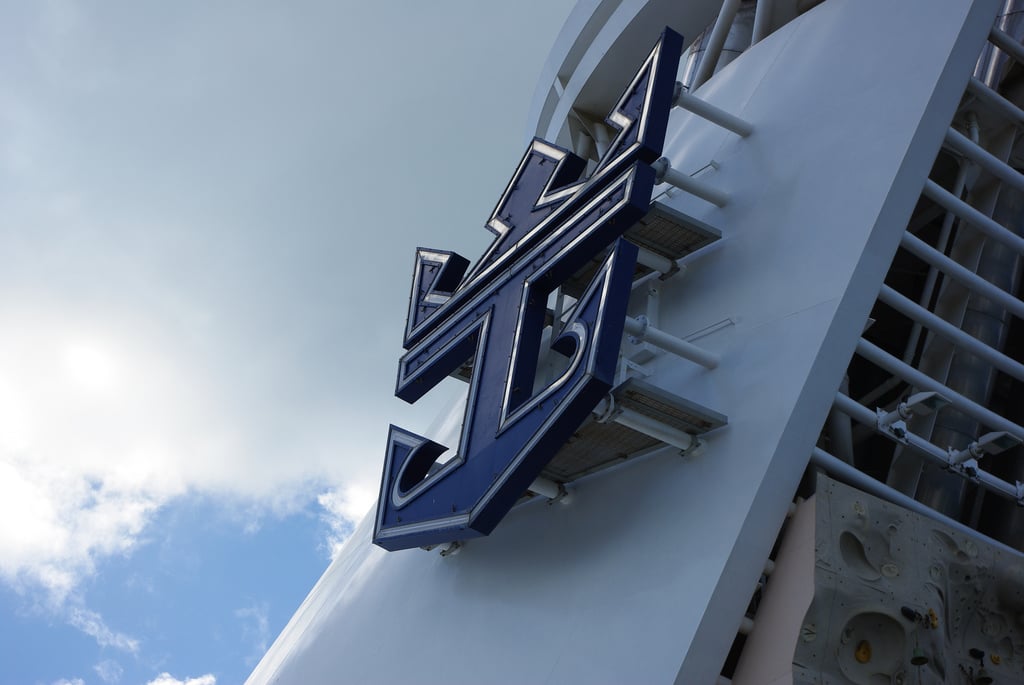 Sneak peak at features for new smart phone app
Royal Caribbean Chairman and CEO Richard Fain made a quick reference to some of features coming to the new smart phone app that the cruise line is developing. 
Dubbed, "Project Excalibur," this new app will offer new ways for guests to have a simpler experience onboard.
"Starting over two years ago, we have found intuitive digital applications to make the guest experience simpler and more comfortable," Fain announced during the call. "You'll be able to open the door to your room without pulling out a card or a key, request a beverage real-time from the comfort of your lounge chair, and get recommendations for your traveling companion based on their preferences."
"We take our guest vacation time seriously, and technology is a great enabler to improve the use of that."
Guest spending is fundamentally changing
Royal Caribbean CFO Jason Liberty made mention of the fact onboard revenue continues to grow, and that is a reflection of a shift in where guests spend their money.  Specifically, they are spending more money on experiences, in lieu of buying things.
Onboard revenue yield was up 8.9% for the quarter, which was driven by new hardware, shore excursions and Voom.
"As I mentioned over the past couple quarters, guests spend has continuing to shift towards areas that involve experiences over buying things," Liberty explained.
Royal Caribbean International CEO Michael Bayley added, "What we are seeing is a switch to more experience-related revenue streams, and obviously we are trying to leverage that. Things like shore excursions obviously, and beverages and beverage packages. "
"I think really what we are seeing is we're seeing a really good pick up on our pre-cruise sales, and that has been driving a lot of these revenues. There's various theories on how impactful pre-cruises sales are, and one of the theories is that if you sell a dollar pre-cruise, you'll probably see anywhere from 20 to 50% uptick in the onboard spend by the very same guest."
Mariner of the Seas will receive a drydock
Two days ago, Royal Caribbean announced that Mariner of the Seas would return to North America after spending many years in the Asia-Pacific region. 
Royal Caribbean CEO Michael Bayley explained, "With Mariner moving back into the States, that was really about timing. Mariner was coming out anyway when Quantum Plus came into the market, and we had an opportunity because we have some revitalization and drydock work that's quite extensive that we're planning for Mariner."
Symphony of the Seas bookings are doing well
Bookings in general are quite good for Royal Caribbean, and even the yet-to-be-launched Symphony of the Seas is doing well with guests booking it.
"Symphony of the Seas, which comes out in April of next year, the forward bookings are terrific."
How millennials cruise
An investor asked how passengers under 35 years old view Royal Caribbean, and Michael Bayley elaborated on the appeal of cruising to millennials.
"When a millennial has a child, they really come into our sweet spot...for Royal Caribbean certainly. As soon as those millennials get kids, then they really want to have a great time with their family, and we work very well for them. "
"The one obvious thing that's quite meaningful is digital technology and access through Voom to the world around them. Of course, that's something we put into place a couple of years ago, and I think that's really proven to be successful."
"The other component is the whole idea of multi-generational vacations, and that's something we really do focus on. This idea that we can offer a multi-generational experience to our customers. And of course, the Oasis Class ships really are  the great expression of that."
"And then dining I think is becoming something that's slightly different with the millennial market, and that's something we're obviously focused on, both in our current fleet, and also as we look at our new builds coming online."