In:
Royal Caribbean revealed some additional information about its new smart phone app that will debut later this year.
Royal Caribbean Cruises Ltd. Chairman and CEO Richard Fain spoke to analysts earlier today about the company's fourth-quarter 2016 results, and provided more detail on the company's plans to roll out new technology initiatives.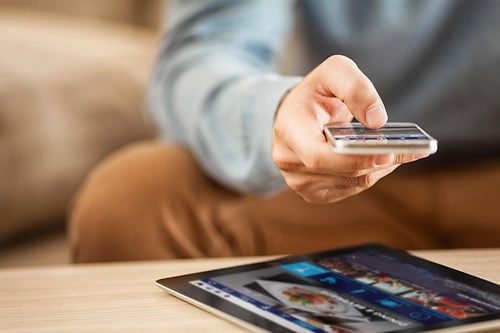 Fain mentioned its new smart phone app, which is being called internally, "Excalibur".
Mr. Fain provided more detail on when guests can start using the new app, "We would expect to be coming out this summer with a new and upgraded, new app, that does reflect the technologies that are available today. Over this next year we would expect to roll this out to 6 to 11 new vessels. And then the next year we would expect to be rolling it out at a rate of 1 to 2 a month over the period."
"Technology can be used to help attack what is really our biggest single problem, which is not enough people understand about cruising. Anything we can do to make the experience better and particularly easier for our guests and for the people who haven't yet been our guests, is very helpful."
News of a new smart phone app was first announced earlier this year, when Royal Caribbean CIO Michael Giresi mentioned the development. It was unclear at the time whether this would be a new app or a continuation of the Royal iQ app, but Mr. Fain's comments suggest this will be a brand new endeavor.
The comments on Excalibur came as a result of financial analysts inquiring about Royal Caribbean's response to Carnival Corporation's Ocean Medallion program, which garnered a lot of media attention earlier this month.
"We started a project with what we call our WOWbands a couple of years ago that's been extremely effective in simplifying the process for our guests," said Fain.  He continued, "But it's also obvious that the technologies improved a lot in the last two years, and what we can all do today is much better than we could do two years ago. So I think you will continue to see us, and I hope the rest of the industry, continue to move forward with that."
"I remember at the time that we rolled out WOWbands, Lisa Lutoff-Perlo's comment was we wanted to give people their first day back. And I think that's a really very good way to look at it. The more that we can do to ease that process, not only makes it more comfortable for them, but gives them the time to do the other stuff. One of the benefits is not only more in ticket revenue, but also on the onboard revenue because we facilitate those kinds of processes. "
"So I think this is a trend that is happening in our industry, but is happening throughout industry and I think it will enhance the cruise experience and therefore, be good for all of us."