In:
During Royal Caribbean's second quarter 2018 financial call with investors, the company shared some interesting anecdotes, facts, and insight into the ever changing cruising environment.  While most of the information discussed in these earnings calls deal primarily with financial indicators, cruise guests can glean some insight into how Royal Caribbean runs its business.
Symphony of the Seas debut has been spectacular 
Royal Caribbean Cruises Ltd. (RCL) Chairman and CEO Richard Fain started off the call with investors beaming about the positive response Symphony of the Seas has received in her inaugural season in Europe.  Fain indicated that not only is the ship booked well, but guests are raving about the experience and the high level of service they are experiencing.
"Her performance for a first time ship in a new market. For her to perform so amazingly well when she is the fourth in a series, is a testament to the innovations the team has incorporated and the power of the Royal Caribbean International brand.
This ship has remarkable new wow's, new shows, and new activities, but what truly sets her apart is the careful execution and high level of service which have been pivotal in achieving these record-breaking ratings."
Smart phone update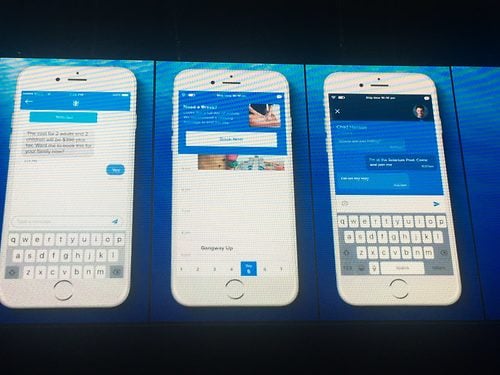 Of particular interest to Royal Caribbean cruisers is an update was given on the progress being made with the cruise line's new smart phone app and technology innovation, known as Project Excalibur.
Fain offered an update on where the project stands, and seemed bullish on the prospects of rolling the app out to most ships in the fleet by the end of 2019, as well as the progress being made.  There were no specific updates in terms of when certain functionality will be completed, but it did sound like they wanted to get it right the first time, instead of just pushing out an app that may or may not work well.
"The program is on track and the progress is impressive. We have taken a methodical, hands-on approach to this implementation, rolling out new upgrades on a monthly basis or even more frequently. We're finding that this 'softly softly' approach allows us to move more quickly, but also to correct the errors early before they impact a lot of vacations.
We continually add features to the app, and we remain on our trajectory of having half the fleet connected by the end of this year and most of the rest by the end of next year.
The most complete version of the app today is on Symphony of the Seas, and in December, that distinction will be taken over by Celebrity Edge.
One interesting milestone is the introduction of frictionless arrival.  We have been rolling this out on a limited basis and expect that it will be operational on a large scale basis on Symphony of the Seas and on Celebrity Edge later this fall.
By the way, we recently trademarked the term 'frictionless', so don't expect to see that being used by any other cruise line."
Higher onboard revenue is up (again)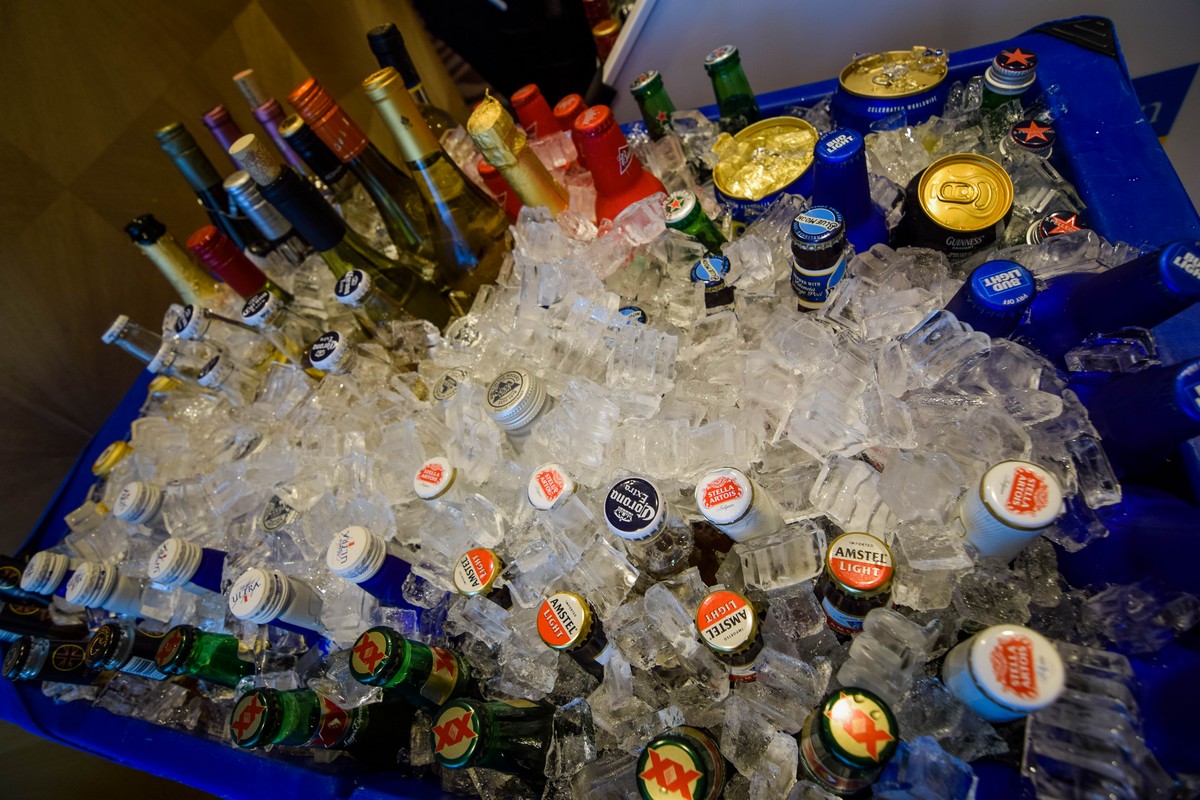 If you spend time listening to these earnings calls, one trend that continued again this quarter was higher spending by guests, namely in the form of drink packages and other packages that can be purchased online or onboard.
In short, a lot of Royal Caribbean's revenue can be traced back to guests not only booking cruises in droves, but also because they are spending more than ever once onboard.
RCL Chief Financial Officer Jason Liberty spoke about onboard spending during his summary of the quarter, "The beat was driven by stronger than anticipated close-in demand, and better than expected onboard revenue spend.
Onboard areas, such as beverage, specialty dining and internet, helped deliver a 5.5% year-over-year increase in onboard revenue."
Mariner of the Seas singlehandidly helped drive up Caribbean demand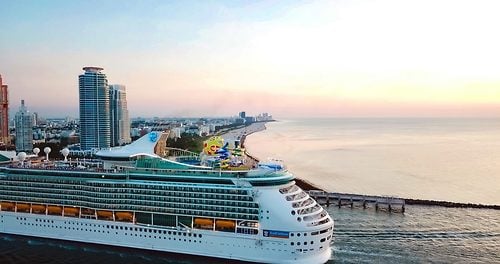 If there is one ship not named Symphony of the Seas that has hit a home run for Royal Caribbean, it is definitely Mariner of the Seas.  Mariner of the Seas has the distinction of being a very popular choice with consumers that are looking for short cruises, and has been a boon for the cruise line in terms of being booked well and driving up revenue.
In providing an overview of the Caribbean cruise market, Jason Liberty spoke about the impact Mariner of the Seas has had, "Demand for the Caribbean sailings has been strong, with bookings trending ahead of last year's very storng numbers. Our Caribbean capacity is up in the back half of the year, due mainly due to the addition of the reimagined Mariner of the Seas for the short Caribbean market.
Our strategy behind modernizing the Mariner of the Seas was to offer the best alternative for a short Caribbean getaway as a response to consumer trends. The younger generations are opting for shorter, more frequent vacations and the Mariner of the Seas is very well positioned for this segment with onboard activities, dining options, and entertainment similar to those on Oasis class ships.
Mariner of the Seas is booked very well and we are particularly excited about 2019. While we generally don't expect to recieve many bookings for short Caribbean sailings that are more than six months away, Mariner of the Seas' load factors in the first half of 2019 are closer to those of seven-night products than they are to shorter products."
Lessons learned from 2017 hurricane season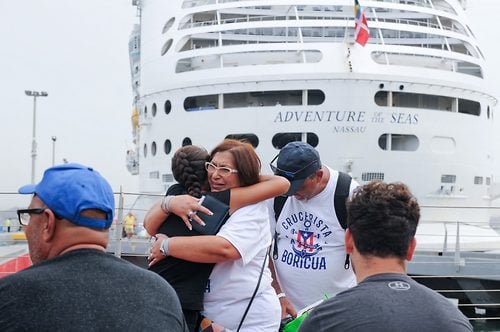 Towards the end of the call, an analyst asked Royal Caribbean's leaders about any lessons learned from the 2017 hurricane season that they can apply to the 2018 hurricane season.  This was an opportunity for Royal Caribbean to talk about the impact the cruise line had on the people affected by the storms, and the positive public relations and humanitarian response that Royal Caribbean saw.
Richard Fain spoke about the lessons learned, "We felt our response last year was really ended up being quite good. Probably built up a fair amount of good will from the way we handled it, and I'm not sure that from a pure financial point of view we learned much that would significantly change the outcome if you had, again, a hurricane that exactly tracked as our ships itinerary and exactly hit the ports of call on the days that they would be most impactful. So we constantly try and learn, and obviously there are always some lessons to be learned, but overall, I think we felt that last year we did pretty well.
I do think though that people should be impressed by how well the destinations responded afterwards. These were horrific events for them, but now people are reporting back and travel agents, which are always an important source of information as well as internet chatter, shows how well they've recovered and I think that may help us a little bit in terms of assuaging the concern that people had that if they went to some of these destinations afterwards they would encounter a bad experience. And that simply hasn't been the case."