In:
There are so many fun things to do on a cruise, the sun, the beach, and great excursions. How to pack for all of them? This list breaks down packing into 4 steps, to ensure everything makes it on onboard.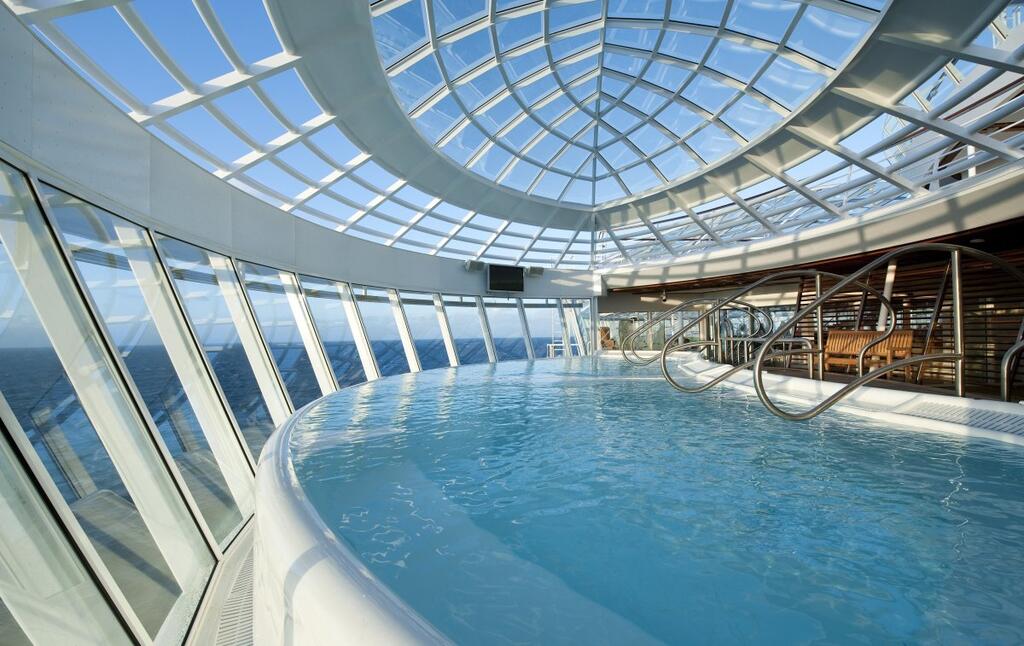 For luggage, Royal Caribbean does not have a specific limit on the number of suitcases. This will be guided by transportation options, especially flying, which has restrictions on both the size and weight of bags.
Use an easily portable carry-on to store all required documents, cash, and valuables. Once on the ship, luggage will be delivered within a couple of hours, so make sure to have everything on hand, such as flip flops and swimwear.
There are a few prohibited items to leave at home.  Most notably, irons, baby monitors, electrical cords, beer, and hard liquor.
Clothes and accessories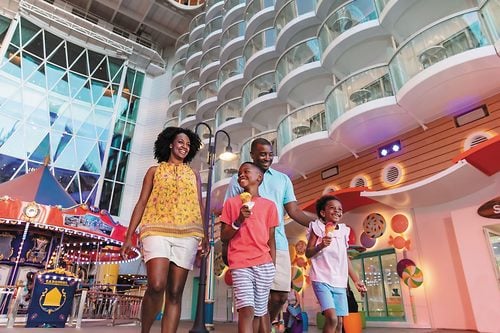 How many outfits to pack? That depends on the length and type of cruise. There are no self-service laundry facilities onboard. Washing, pressing, and dry cleaning services are offered (prices vary per item). It is best to plan clothes for the number of days plus a return home outfit. Two outfits per day is a good rule of thumb (day and night).
Clothes for lounging and the pool - tees and tank tops, shorts, sundresses, swimwear, and cover ups.
Sun hat, flip flops, sandals, running /walking shoes
Jeans and pants
Packing cubes and magnetic hooks can be helpful in organizing clothes
Make sure to bring the right shoes for onboard activities, such as the all-access ship tour, zip-lining, and rock climbing which require closed-toe shoes. Don't forget socks!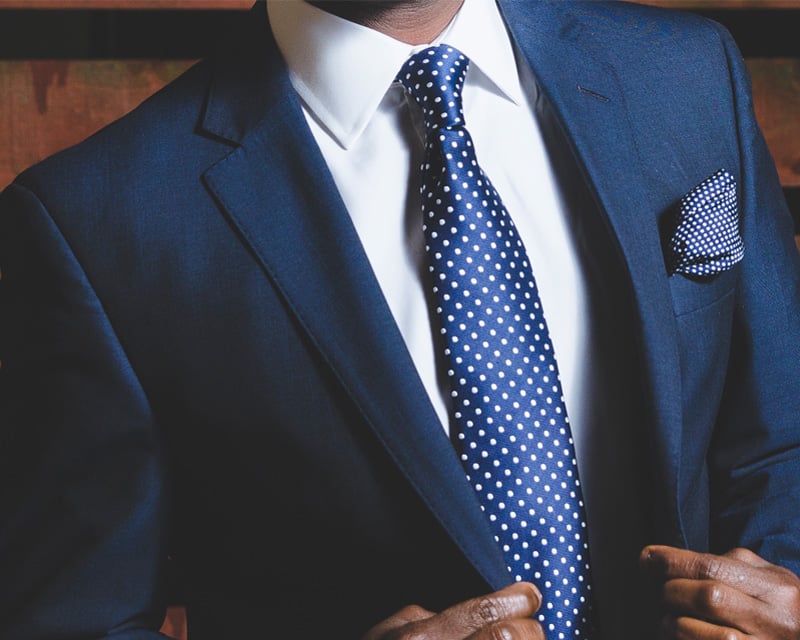 For evening events, the dress code varies, but cruisers are less formal than they use to be. Many guests wear "Smart Casual" for formal night, Royal Caribbean's website explains the dress code to help with packing for evening wear.
"Smart Casual: Think of this as a step up from your typical dinner wear. Dress to impress with collared shirts, dresses, skirts, and blouses, or pantsuits. Jackets, sports coats, and blazers are snazzy and welcomed. 
Formal: Make it a night out in your best black-tie look – suits and ties, tuxedos, cocktail dresses, or evening gowns."
Also pack for fun theme nights, such as the White Party, 70s or 80s nights. This can differ by ship, but a previous Cruise Compass will indicate what can be expected.
Read more: What to Wear on a Cruise?
Ports & excursions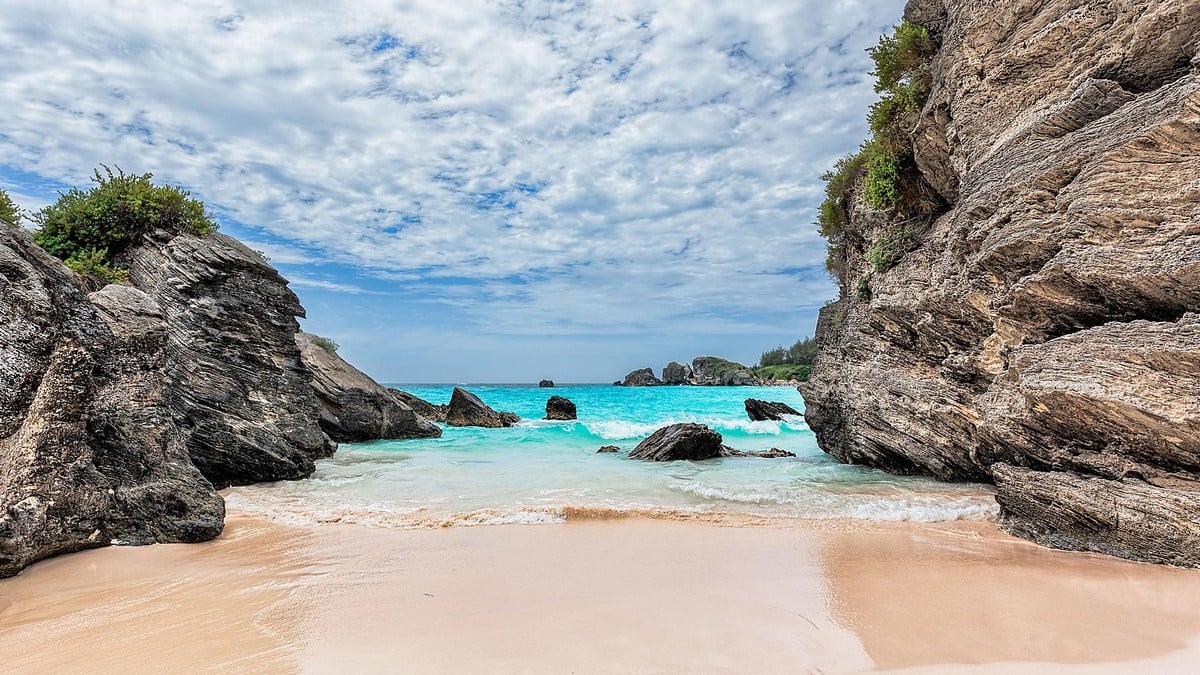 For those who love camouflage clothing, it is important to note that it is illegal in some Caribbean countries, such as Jamaica, Barbados, and St. Lucia (it is reserved for military use). Some non-camo options should be included when packing.
For general water/ beach outings consider:
Water shoes, mask, goggle, snorkel
Life jackets /flotation device (especially for children)
Water-proof phone carrier
Towel clips (the ship provides towels)
The cruise planner will list important details for excursions. For example, in Rome, there is no access to St. Peter's Basilica with exposed shoulders or knees (common for churches in the region). It Is good to keep valuables safe when venturing out in ports. Cross-body bags with secure locks or a money belt are good options.
Toiletries / General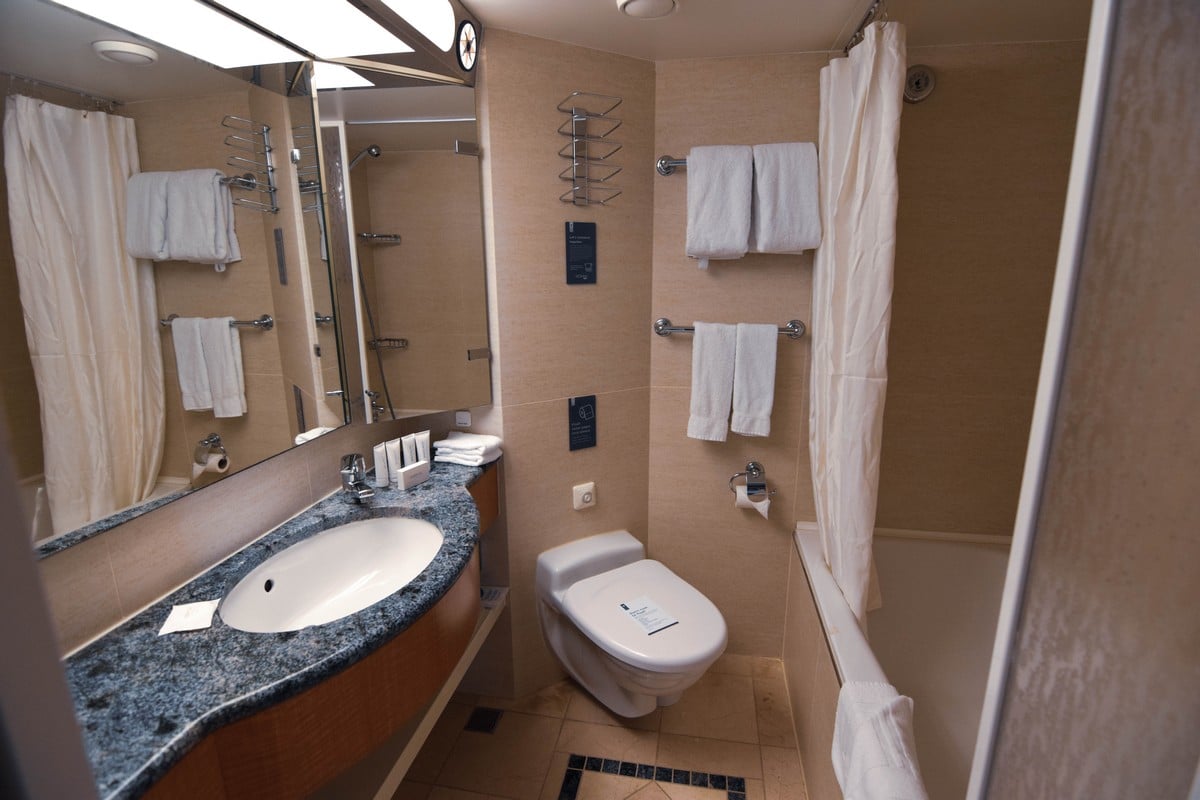 Sea sickness is bothersome for some. Gravol, bands, and patches are all popular remedies. A local pharmacist can assist in explaining the differences between these options.
For those sun-soaked days, sunscreen is a must. Take note when traveling to St Thomas Aruba or Hawaii, that they require reef-safe sunscreen to help protect the health of their coral reefs. It is readily available in popular drugstores. Also add after-burn care (aloe), lip balm (SPF), and bug spray.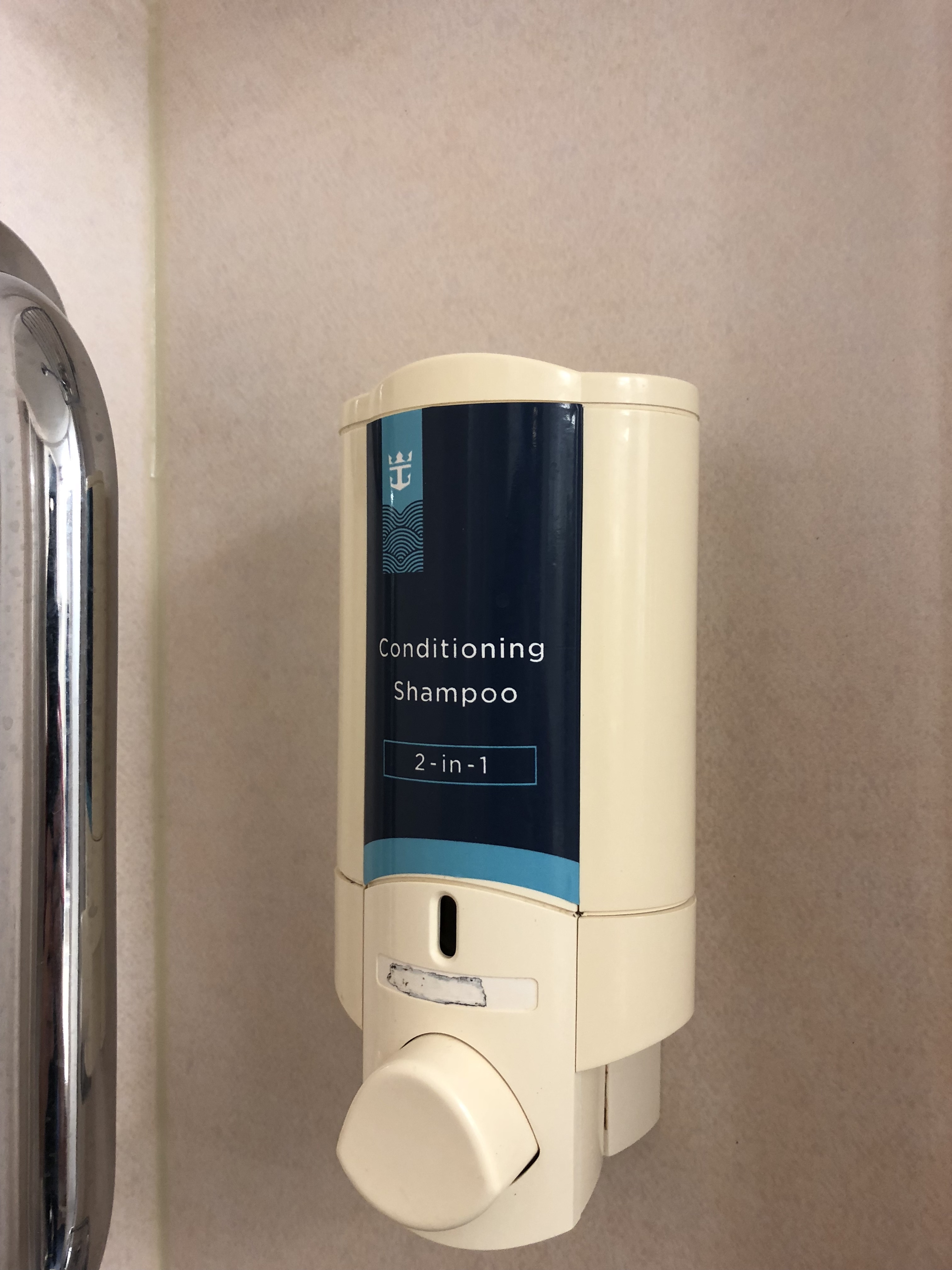 The cruise line provides soap and shampoo. Beyond that, bring daily use products for hair, shower, shaving, dental, and eye care. Many travelers find an over the door shoe rack helpful in organizing toiletries. Other considerations:  
First aid kit
If traveling with younger children, make sure to pack items such as diapers (swim and regular), wipes, rash cream, battery operated night light, bottles, and formula.
Diapers can be bulky. For some cruises, there is the option to have diapers delivered, which may help in deciding how much to bring. Check If available for a particular sailing.
Ziploc bags are great for anything that may leak   
Fan, but must be cordless (can plug into USB)
Valuables / Carry-on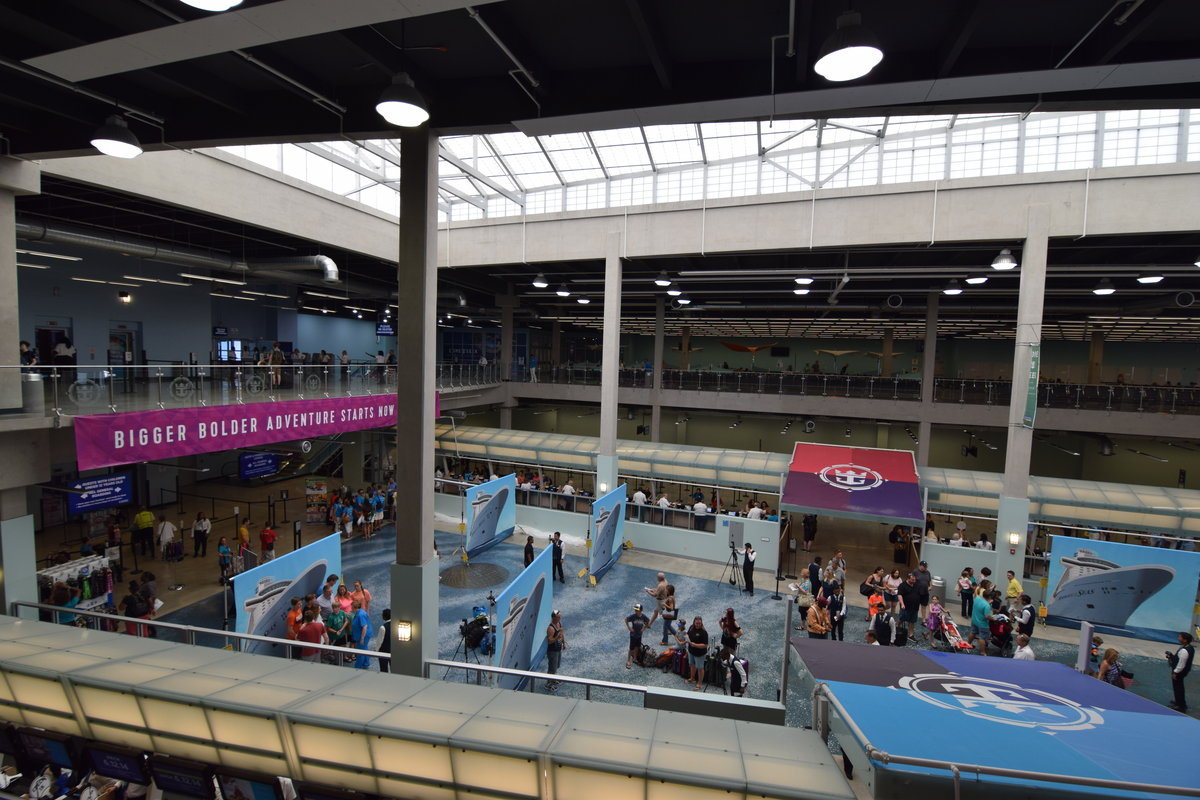 The last bag to pack is the carry-on. Once the luggage is dropped off at the terminal, this should contain everything needed until the cabin is ready.
Bring everything necessary to travel - ID (passports, driver's license, proof of vaccines, Covid testing, SetSail paperwork, insurance. Also:
Money (small denominations for tips/ foreign currency), credit cards
Electronics – phone, tablet, earbuds, charger, camera
Required medication (with 3 days extra worth)
Eyewear – glasses, sunglasses, contacts
Comfort items such as reusable water bottle, gum/ mints/ snacks, wipes.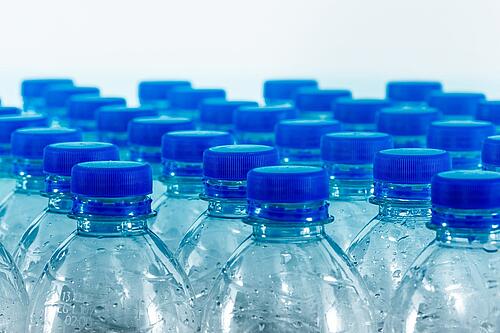 Taking beverages onboard can be a great money saver, Each stateroom can bring two 750 ml bottles of wine or champagne, as long as one guest is of legal drinking age. Guests can also bring non-alcoholic beverages up to 12 standard (17 oz.) cans, bottles or cartons per stateroom. Milk and distilled water brought on for infant, medical, or dietary use are permitted.