In:
You will start packing for your cruise in the days leading up to the ship's departure, and whether it is your first cruise or twentieth, packing is never a simple task.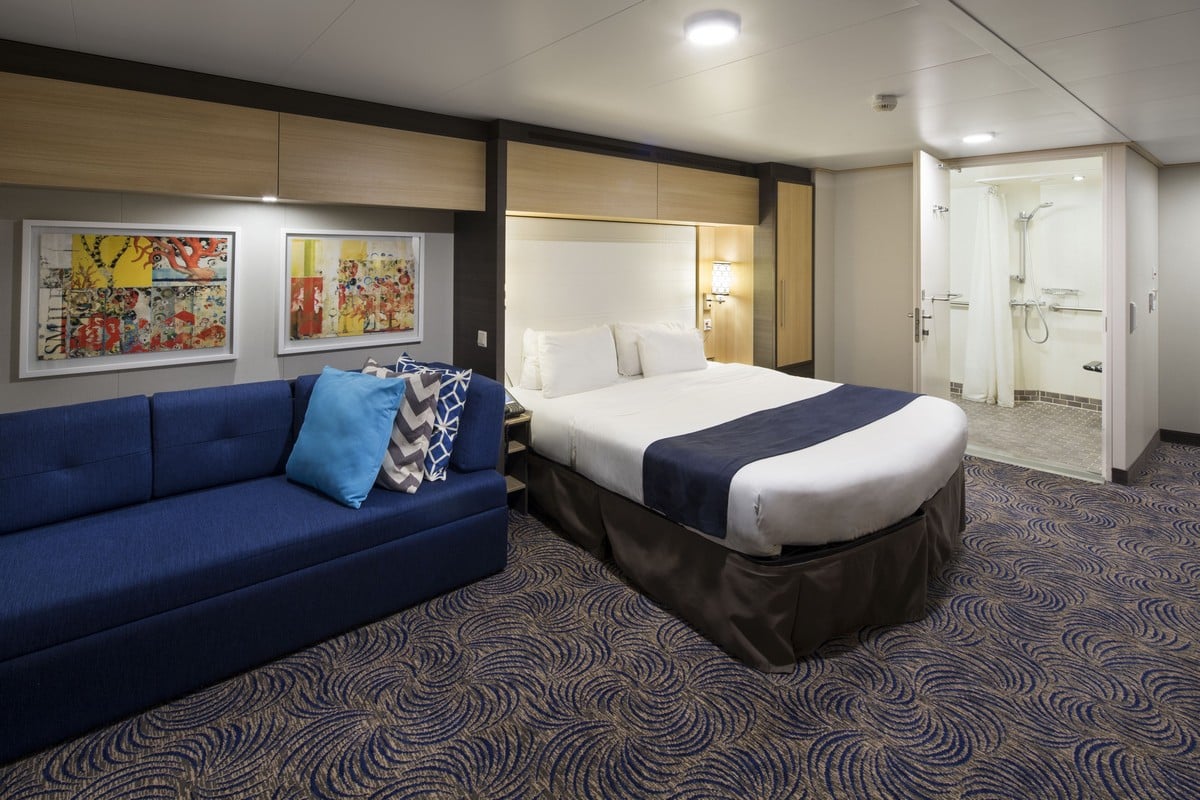 Mistakes happen, and I have the top ten cruise packing mistakes not to make!
Bringing a prohibited item
Probably the most common packing mistake is packing something that Royal Caribbean prohibits you from taking onboard. Alcohol, drugs, weapons and more are not allowed.  
Be sure to check the list of what is and what is not allowed to be brought onboard on Royal Caribbean's website.
Putting important documents in checked luggage
You may know to bring the proper documentation with you on a cruise, like a passport or birth certificate, but be sure not to put it in your checked luggage.
The luggage you give the porters at the cruise terminal to be delivered to your room will take hours to get to your room. 
If your passport is in your checked luggage, it means a big problem with checking into your cruise. Be sure to always carry your important documents with you, or put it in a carry-on bag.
Not protecting against leaks
If you are particular about the brand of shampoo, soap or other important liquids or gels you need, be sure to guard against leaks that can ruin clothes and other things in your luggage.
Luggage gets tossed around easily, and if something explodes, it can really mess things up. Consider getting TSA approved and leak proof containers, or simply put these items in a zip lock bag.
Bringing medicine
If you have medicine you need to take regularly, be sure to first and foremost bring enough not just for the duration of the cruise, but for a few days thereafter. You never know if you will encounter a travel delay.
In addition, be sure to keep your medicine in a carry-on bag.  This guards against a lost bag creating a health issue with not having enough medicine.
Forgetting formal wear
In the grand scheme of forgetting important pieces of clothing, I think forgetting formal wear, as well as clothing to wear out at night, is an easy one to overlook.
Despite the name, formal night isn't that formal, but you do need clothing to wear that looks nice and is appropriate for the themed evenings of your cruise.
Consult a past Cruise Compass for your ship and sailing to get an idea of what themed evenings will be offered, and pack accordingly. 
Not unpacking soon enough
Once you get in your cabin and your luggage is delivered, be sure to unpack to prevent clothes from getting wrinkled.
It is easy to leave your bags packed for a while as you explore the ship, but neglecting clothes that can wrinkle easily (especially on the first night of your cruise) can lead to some embarrassing moments.
Remember, there is no self-service laundry or irons on Royal Caribbean, so unpack sooner than later.
Overpacking
I admit, I'm an overpacker and do it often.  
While overpacking is not the end of the world, you do want to avoid going overboard with packing.  
To avoid overpacking, download a packing list, use packing cubes for better organization and think through exactly what you really will (and will not) need for your cruise.
Forgetting a jacket
I am guilty of this one all the time, because I live in Florida where it's generally warm year-round. But if you are taking a cruise in the winter months, or perhaps a cruise up north, it is easy to overlook bringing a jacket.
Cold fronts do occur in the tropics, and of course cruises to Canada and New England, even in the fall months, can still get some chilly temperatures.
Consider bringing A lightweight, easy-to-roll jacket that's still warm.
Socks!
This is totally one I have failed at time and time again. Bring enough socks of various varieties.
Dress socks, athletic socks, low cut, whatever. Bring the kind of socks for formal night, as well as activities onboard and onshore. 
Keep in mind activities like ice skating or rock climbing require you bring your own socks, and athletic socks are easily overlooked when planning a warm Caribbean cruise.
Forgetting to leave out something to wear on the last day
There's always someone who misses this last tip, and that is to make sure you do not pack all your clothes on the last day of the cruise.
On the last night of the cruise, guests pack their bags and leave the bags out to be delivered in the cruise terminal.  This makes disembarkation easier.
The issue is, some people pack everything, and that means they do not leave themselves a spare set of clothes to wear off the ship.   It seems there is always one family who wear their pajamas off the ship because they forgot.