In:
Welcome to March, and the unofficial start of spring! This month sees lots of families heading for a cruise vacation to get a break from the chilly temperatures up north.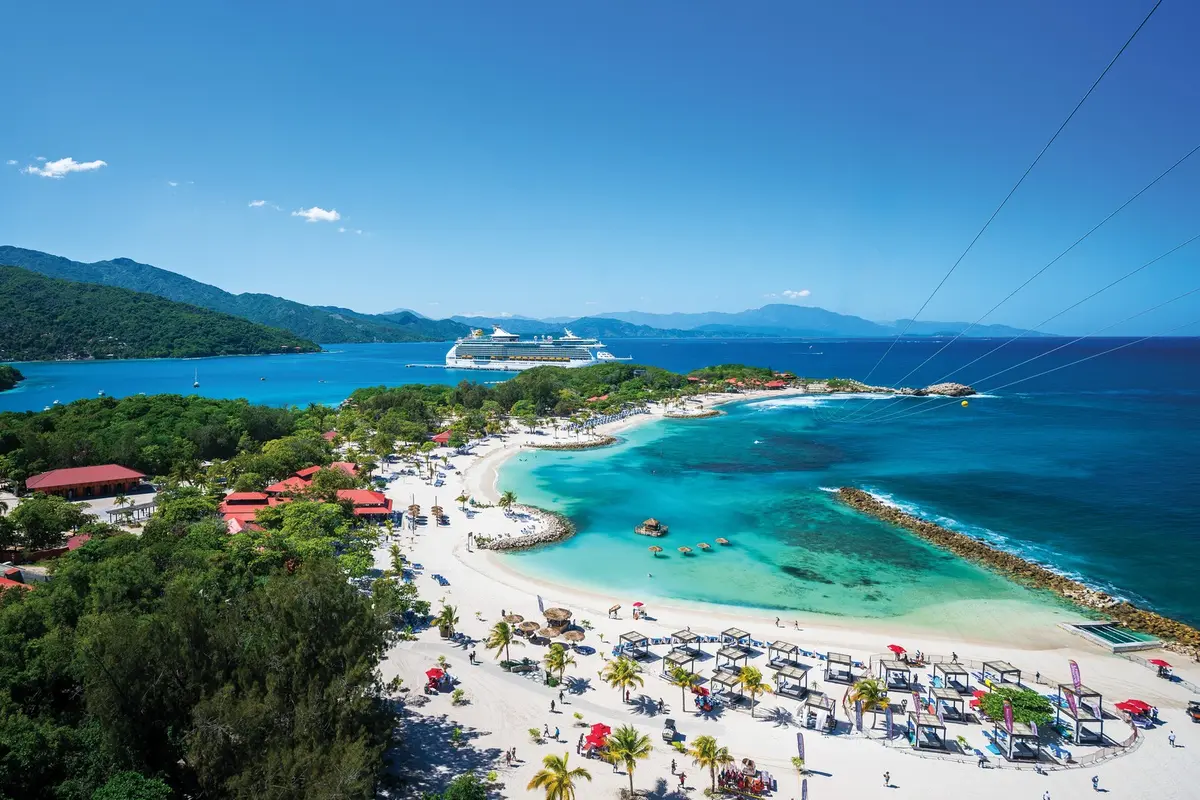 If you have a cruise in the month of March, this article aims to provide you helpful information & tips for what to expect on a cruise.
March is the beginning of the spring break cruises, which means families and college kids take cruise vacations in greater numbers because of time off from school.
Every school has a different week for spring break, so spring breakers can be on various sailings in March or April.
If you're looking to get a deal on a cruise, the first week is usually safe from spring break, which means lower demand. Likewise for the very end of the month, when anyone who didn't take a spring break cruise earlier will wait for April.
Ships sailing in March 2022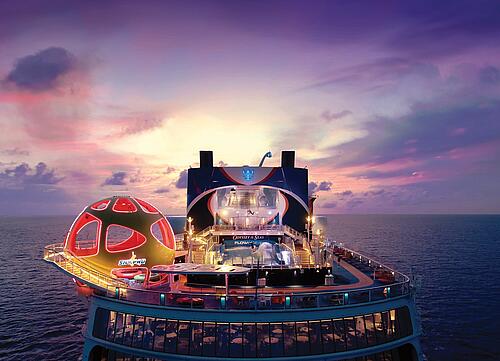 Freedom of the Seas from Miami, Florida
Anthem of the Seas from Cape Liberty, New Jersey
Odyssey of the Seas from Fort Lauderdale, Florida
Allure of the Seas from Fort Lauderdale, Florida
Symphony of the Seas from Miami, Florida
Independence of the Seas from Port Canaveral, Florida
Harmony of the Seas from Port Canaveral, Florida
Mariner of the Seas from Port Canaveral, Florida
Oasis of the Seas from Miami, Florida
Liberty of the Seas from Galveston, Texas
Adventure of the Seas from Galveston, Texas
Explorer of the Seas from San Juan, Puerto Rico
Navigator of the Seas from Los Angeles, California
Quantum of the Seas from Singapore
Grandeur of the Seas from Bridgetown, Barbados
Brilliance of the Seas from Tampa, Florida
Enchantment of the Seas from Baltimore, Maryland
Jewel of the Seas from Miami, Florida
Wonder of the Seas from Fort Lauderdale, Florida beginning March 4.
Vision of the Seas from from Fort Lauderdale, Florida beginning March 7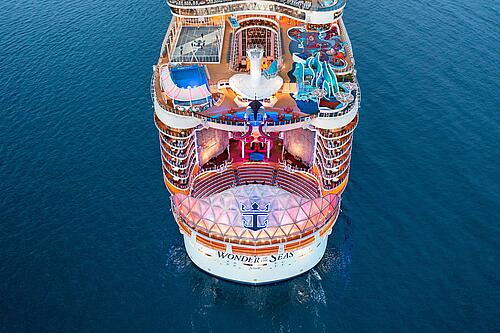 The big news this month is Royal Caribbean's newest cruise ship starts sailing on March 4th.
Wonder of the Seas will sail from Port Everglades in Fort Lauderdale, Florida, and offer 7-night cruises for just March and April before heading to Europe.
Wonder of the Seas is the biggest cruise ship in the world and has a lot of new features and enhancements.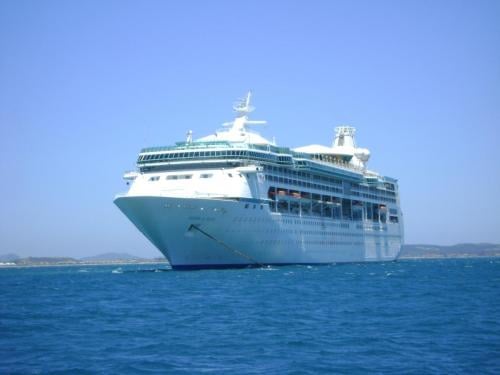 In addition, Vision of the Seas should return to service on March 7 from Port Everglades.
Vision was one of four ships to have cancelled cruises due to the Omicron variant.
Serenade of the Seas remains out of service until April, and Spectrum of the Seas is also out of action until she can restart in Singapore in April.
Health protocols for March 2022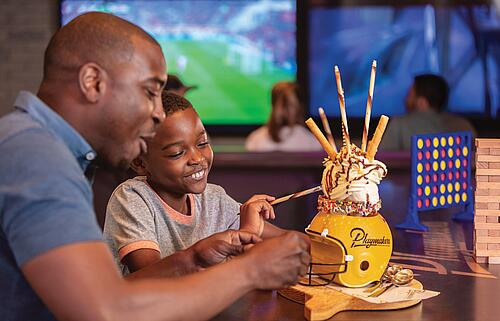 There is a big change for Covid-19 protocols for cruises in March.
With the Omicron variant fading and Covid-19 numbers falling on land, Royal Caribbean has been able to relax a great many protocols.
As of February 25, 2022, Royal Caribbean will require a 95% vaccination rate among crew and passengers.
All Royal Caribbean guests age 12 and older must present proof of full COVID-19 vaccination with the final dose of their vaccine administered at least 14 days before sailing. 
Royal Caribbean does not require kids younger than 12 to be vaccinated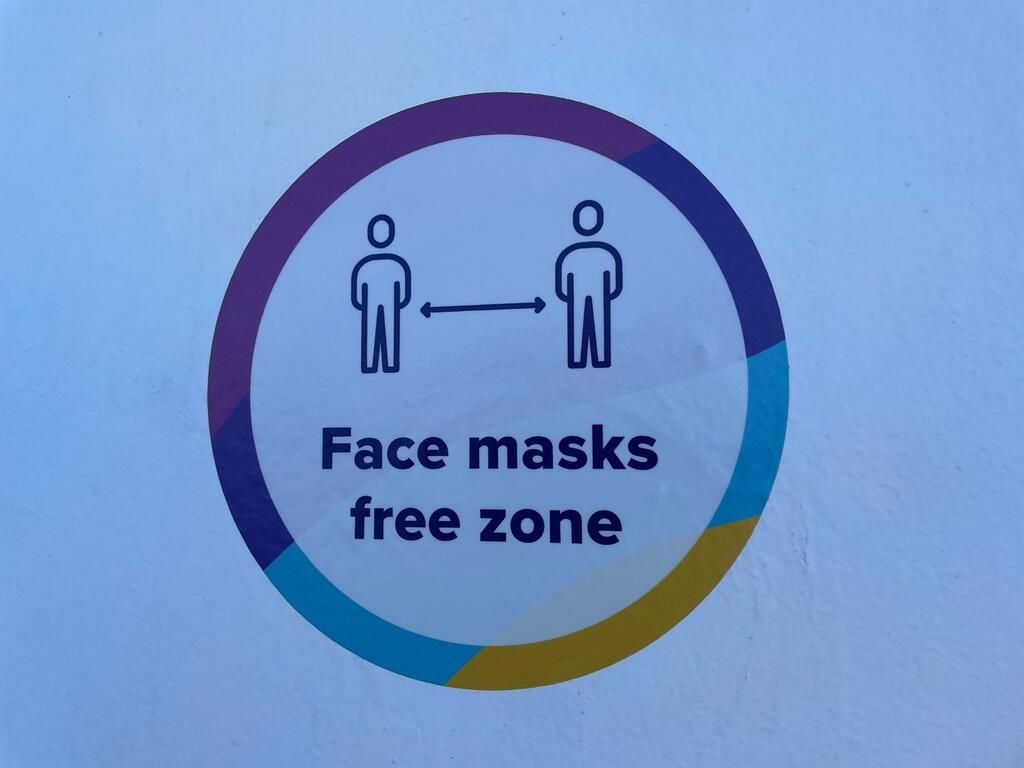 The biggest change is cruises in March will not require passengers that are fully vaccinated to wear masks while indoors.
Children will likely have to wear masks indoors and in crowded settings, and masks are required for all children while at the Adventure Ocean youth program. 
Guests under 2 do not have to wear a mask at any time.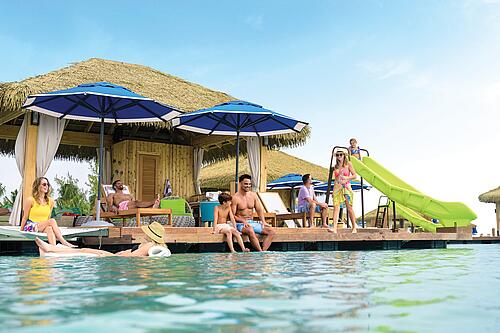 Vaccinated guests must show a negative COVID-19 test result for a PCR or antigen test taken no more than 2 days before boarding day. 
Unvaccinated kids age 2 to 11 must show a negative test result for a PCR test (not antigen) taken no more than 3 days before boarding day. This test cannot be taken on boarding day for unvaccinated kids.
Guests under 2 years of age do not need to complete a pre-cruise test. 
Keep in mind there are different health protocols for Grandeur of the Seas sailings from Barbados, so you should review those if sailing from there.
March weather on a cruise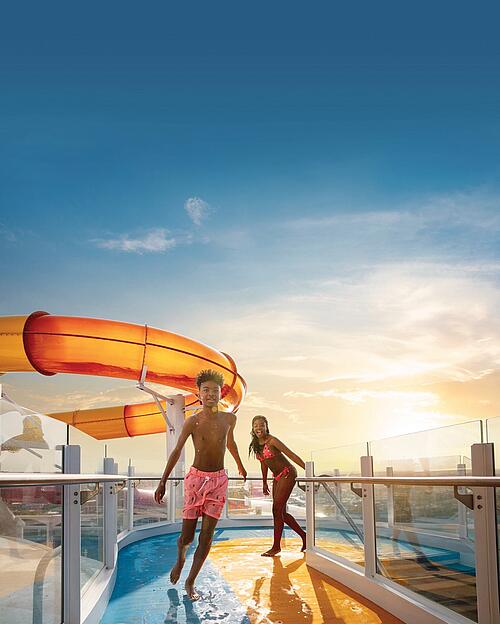 If you like warm, but not hot temperatures with clear skies, then March is the month for you.
The Caribbean sees some of the best weather in the month of March, thanks to comfortably warm temperatures.
You will find warmer temperatures in places like The Bahamas, and if you take a Southern Caribbean cruise, expect average high temps to reach the low 90s.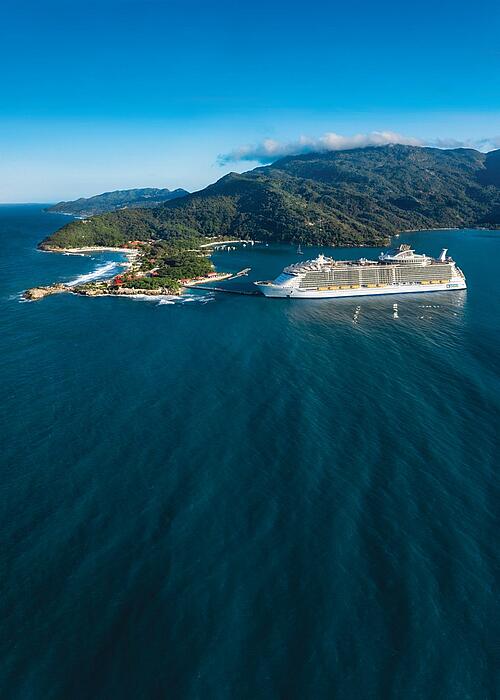 March is still the dry season in the Caribbean, so you should not have to worry too much about getting soaked from a rainy day.
If you happen to take a Mexican Riviera cruise from Los Angeles, you can expect a very dry month of sailings.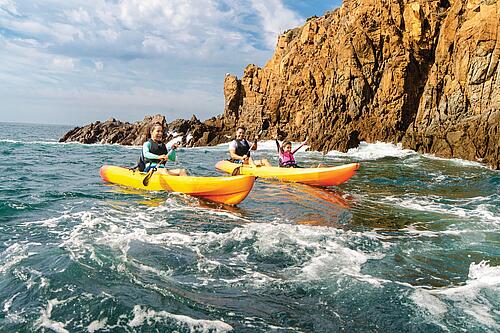 Historical data indicates the average rainfall in March for most of the major destinations in Western Mexico approaches zero.
Catalina Island averages about two inches of rain in March, and Ensenada averages about one inch of rain in the month of March.
While the rain is consistently absent in March, the temperatures can vary greatly.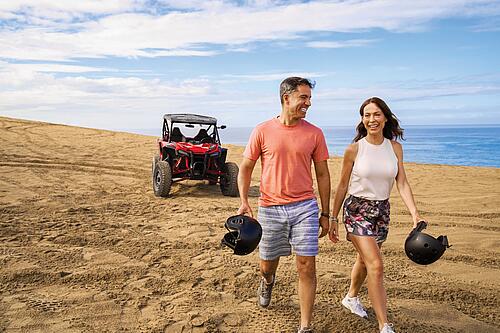 Northern destinations will feel the effects of cooler spring weather while southern destinations will be warmer because they are closest to the equator.
Ensenada and Catalina Island have an average high temperature of 70 degrees Fahrenheit, but you'll find an average high temperature in Mazatlán in the upper 70s and low 80s in Cabos San Lucas.
Spring Break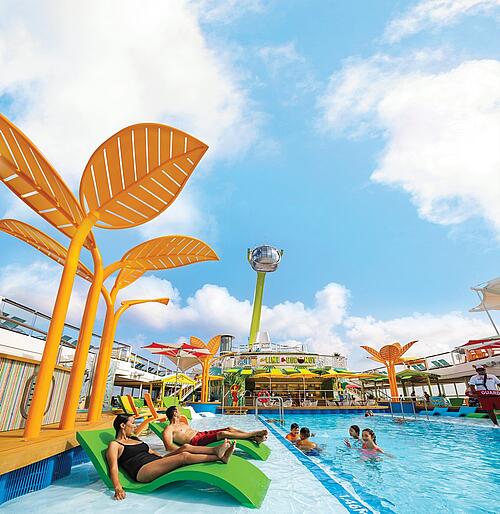 As mentioned, March is when the first spring break cruises begin, but don't assume your ship will be turned into a wild party.
Spring break runs from first week in March to last week in April. Since every school has different calendars, you will find spring breakers spread out over the course of these two months.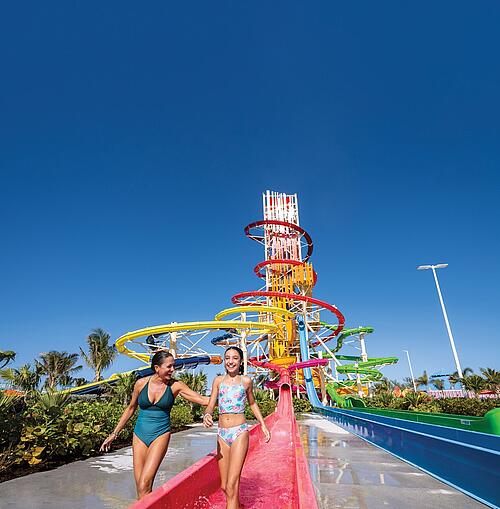 Spring break is not just for college kids. You will find plenty of families with kids of all ages on spring break and looking to get away for a few days.
If your goal is to avoid spring breakers, longer sailings tend to have less college-aged cruisers.  They tend to favor the less expensive 4-night cruises.