In:
Whether you are in college or taking your school-aged kids, spring break is a popular time to take a cruise vacation every year.
Spring break is the first major opportunity since the New Year holiday to go on vacation for more than just a weekend, and spring break is a popular time for many families and young people to take a cruise.
After all, cruises are usually a good time, so a spring break getaway might just be the ticket for you.
What should you know about planning a spring break cruise, and what's different about a cruise this time of year compared to other times? We've got helpful information you should know before you sail.
How busy is a spring break cruise?
Probably the number one question about spring break on a cruise ship is how busy it is onboard.
Certainly more people look to go on a spring break cruise than in the weeks prior or after, but it doesn't mean the onboard experience is a zoo either.
Spring break tends to see increased families with kids.  School is on vacation break so there will be more kids will be vacationing and that includes cruises. After all, Royal Caribbean International is a family cruise line, and there will always be plenty of children onboard, whether it is spring break or not.
When you have more children, you also tend to get more passengers. Ships run higher volume than the double occupancy capacity numbers that are often used to measure ship guest counts.  
So it may seem seem "full" onboard since there are more people than usual on a cruise.
Are there a lot of college kids?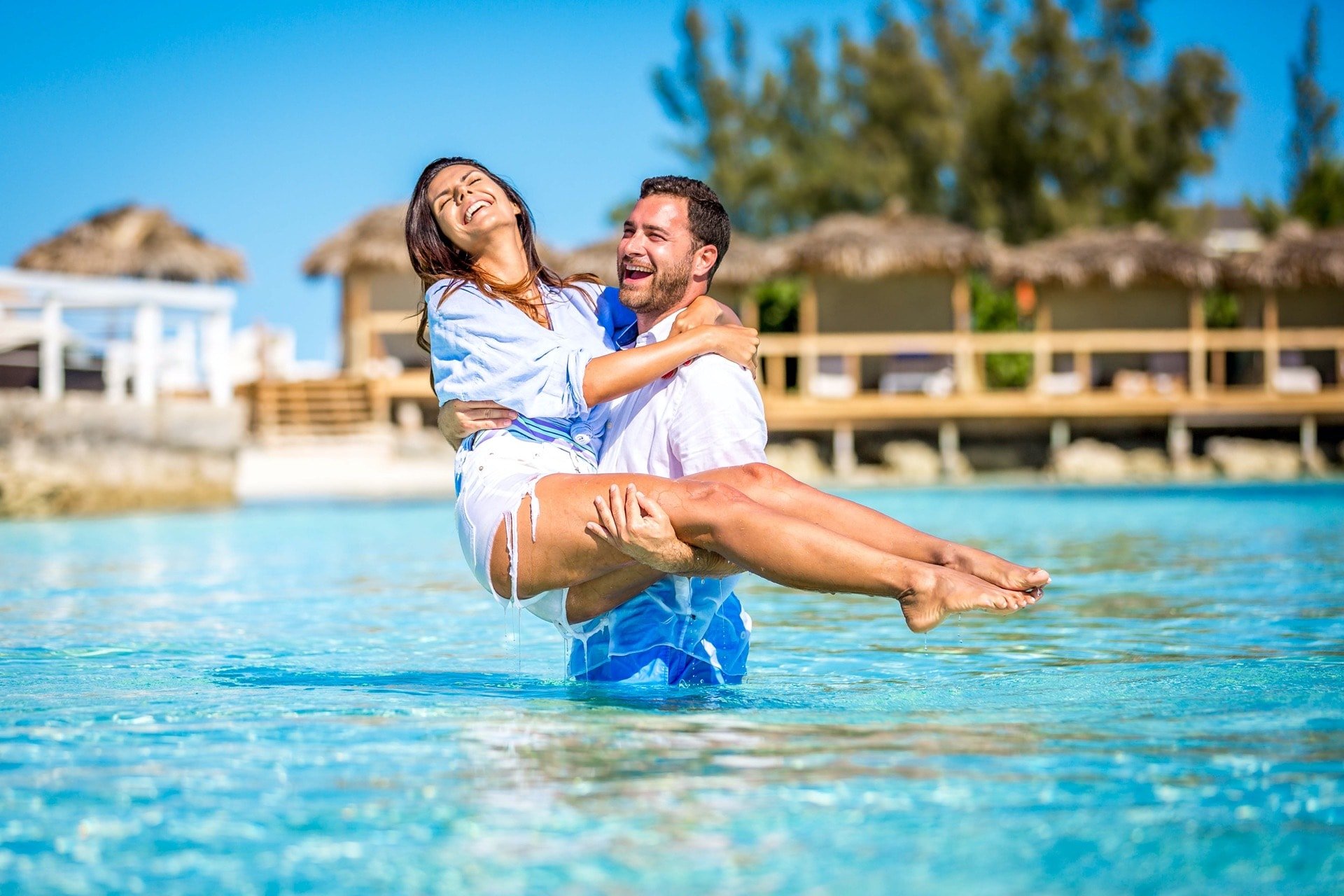 A Royal Caribbean cruise is not the prototypical spring break vacation of choice for the younger crowd, but there are some sailings that see their fair share of them.
Generally speaking, shorter cruises, such as 3 & 4 night sailings, can often see a younger college crowd looking for a party spring break cruise. The 4-night cruises especially tend to attract college groups because they are usually priced lower since they depart on a Monday and return on a Friday.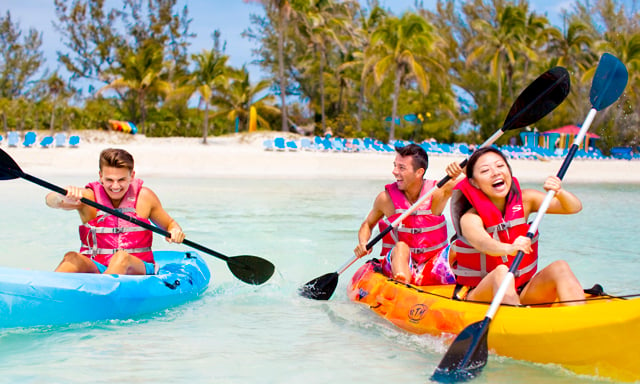 A short cruise might seem like the obvious choice for college student spring breakers, but a family vacation can also go on longer sailings.
Longer sailings tend to come with a higher price tag, and that can put it beyond a college friendly budget.
How much is a spring break cruise?
Like any cruise throughout the year, the price of spring break cruises will depend on the ship, length, cabin, and itinerary you choose.
The travel industry largely follows supply and demand principals the "in demand" aspect of spring break can lead to higher prices.
Here are some cruise basics if you're new to cruising and trying to wrap your head around a spring break cruise:
Inside cabins will cost less than balcony staterooms, and balcony rooms will cost less than suites
Short cruises tend to cost less in total, but longer cruises can be cheaper per night
Most food and entertainment is included. 
Alcohol costs extra, but unlimited drinks packages can save money.
Just like pricing out airfare, you need to compare cruise fare prices to get a sense of which sailing will be the best deal for you.  The best strategy is to book your spring break cruise as early as you can. Cruise prices tend to go up over time, so booking earlier will likely net you a better price.
Can I get a free cruise if I bring a group with me?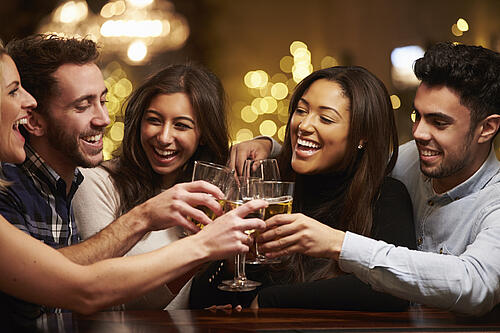 Yes, Royal Caribbean does offer benefits to the tour conductor (that's you) if you form a group with Royal Caribbean.
You can't just have a bunch of friends book a cruise and then ask Royal Caribbean for credit.  You must instead work with the groups department to create a group, and then be named the leader. Don't worry, this is pretty easy and even easier if you work with a travel agent.
A travel agency can set up a group with Royal Caribbean that can possibly save money, or get you special perks back.  Moreover, the travel agent can handle the logistical issues of payments, price adjustments and answering common questions.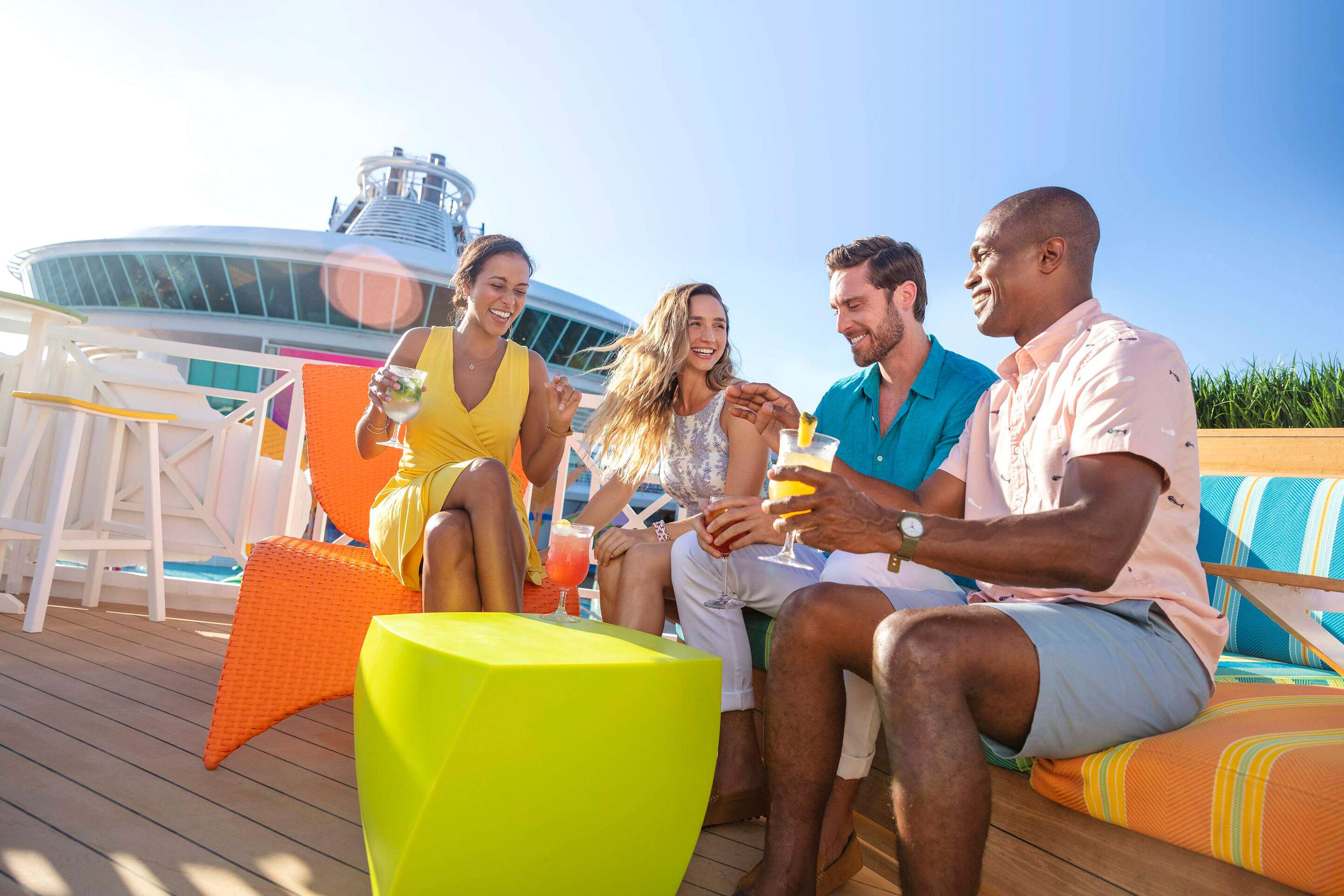 When you organize a group, you're going to need to get 8 rooms booked in your group and then you can qualify for a free berth (passenger).
Bottom line, work with a travel agent to organize a group if you think you might be able to get at least 8 rooms.
Where do spring break cruises go?
Many college spring break cruises will visit destinations in the Bahamas and Caribbean.
Spring break occurs mostly in the month of March, as well as April.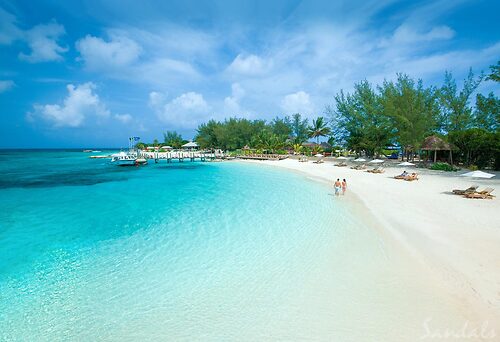 The short 3- and 4-night cruises will visit Royal Caribbean's private island of Perfect Day at CocoCay and Nassau.
These cruise ships sail out of Port Everglades (Ft. Lauderdale), Port Canaveral (east of Orlando), or Miami.
Another popular destination is Cozumel. No matter where you go in the Caribbean, expect to find beautiful beaches and plenty of activities.
How to get a deal on a spring break cruise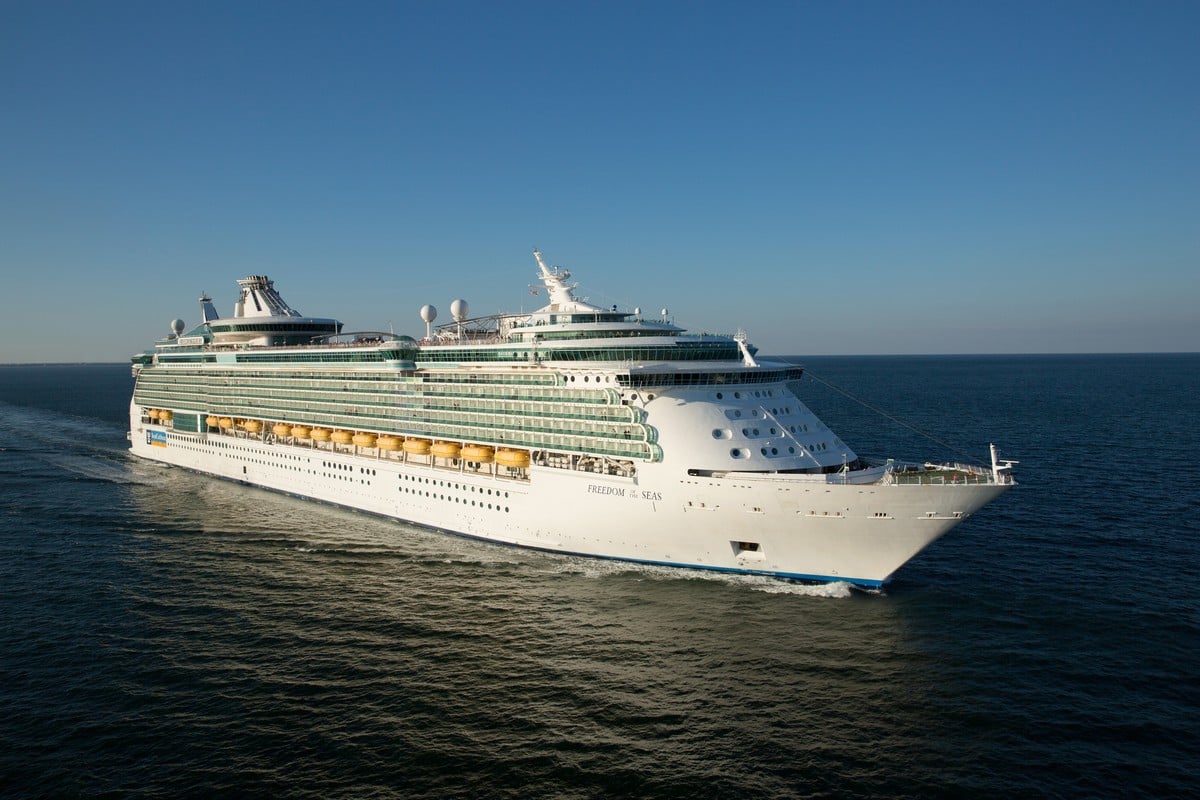 The best way to get the best value on any cruise is to book it as early as you can while there are lower prices.
As you get closer to spring break, more and more people book cruises and that leaves less capacity, which in turn drives prices up.
If you're on a tight budget, booking a cruise more than a year in advance might get you a spring break for less money than if you wait to just a few weeks before the ship is scheduled to sail.
Another benefit of booking a cruise early is you can reprice it if the price drops before final payment date. Booking early is usually your best option.
Four-day cruises tend to be priced lower than three-day cruises. Longer cruises might cost more overall, but be cheaper per night.
Read more: 45 ways to save money on a Royal Caribbean cruise
Do I need a passport for a spring break cruise?
U.S. citizens may travel with only a birth certificate together with a government issued photo ID on cruises that begin and end in the United States.
It's a good idea to invest in a passport book, but not necessary.
Regardless, I highly recommend getting a passport to streamline the U.S. Customs process and protect yourself in case of an emergency.
Read more: Do you need a passport for a cruise?
Is there a way to know if I'm booked on a college party cruise?
Royal Caribbean will not tell you which groups are booked on a cruise you are sailing on.  There are usually various groups on any sailing, but some people would rather avoid a cruise if there are a lot of college-age kids.
The best strategy is just google your ship name, sail date, and the words "spring break" to see what comes back.
As an example, "Freedom of the Seas March 7, 2022 spring break" would return a result for a group on that week.
Even if you are booked on a cruise with spring breakers, it does not mean your cruise is going to be awful or ruined.  Having sailed on spring breakers an entire week on Mariner of the Seas in 2018, it ended up being a lot of fun. They did their special events, and we did what we liked. One nice thing about Royal Caribbean is that it rarely skews heavily towards one demographic entirely.