In:
Packing for a cruise can be stressful, especially for first-time cruisers, and many passengers are worried they aren't packing enough for their cruise vacation.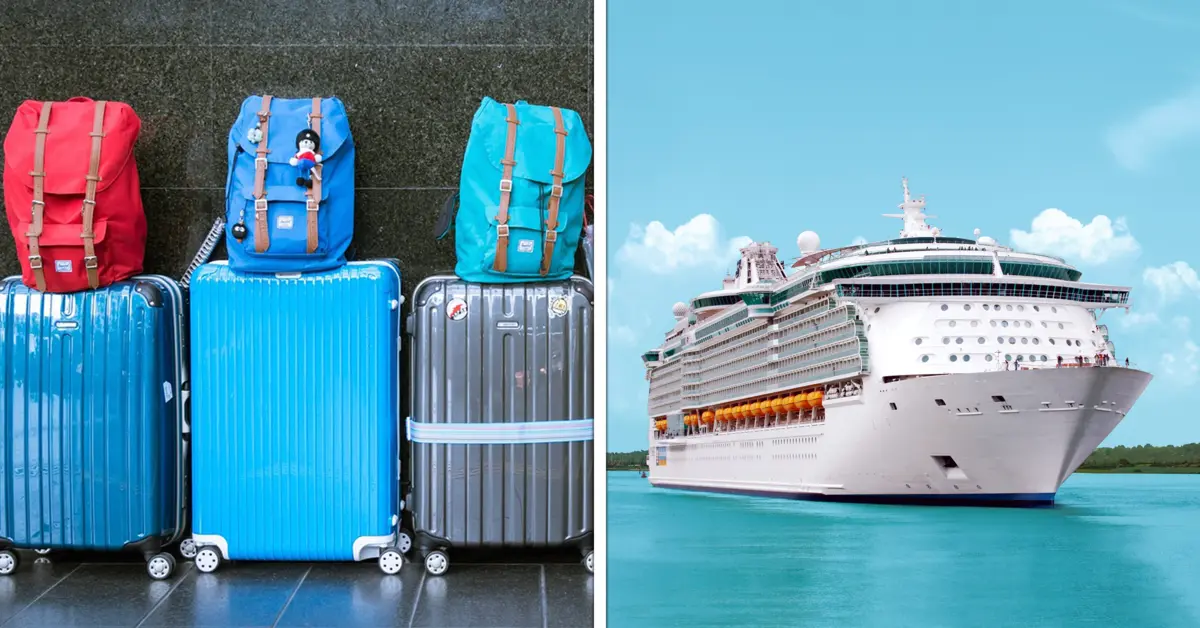 More often than not, however, they're packing too much for their cruise! From beach towels to hair dryers, there are many items better left at home.
Having an idea of what you should and should not bring on a cruise can help tremendously in the packing process.
Some items, like walkie talkies, are allowed onboard, but we recommend against it. Others, such as power strips, are prohibited by Royal Caribbean and will be confiscated in the cruise terminal.
Before packing for your cruise, it's helpful to have an idea of what you don't need to bring with you onboard. No one wants to waste precious luggage space on things they don't end up using during their vacation—or worse, aren't allowed onboard in the first place!
Here are the top 15 things you don't need to bring on a cruise.
Towels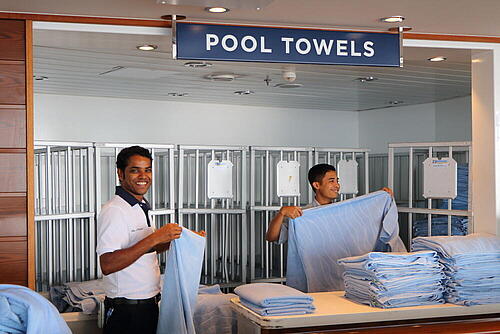 Packing beach towels is unnecessary on a Royal Caribbean cruise, as the cruise line provides towels at no extra cost to guests. These towels can be used both onboard and in port, but make sure you return your towels by the end of the cruise. If you misplace a towel, you'll incur a $25 per towel fee!
Towels simply take up way too much space in your luggage, so it's recommended to use the cruise line's towels instead.
Currency of every port you visit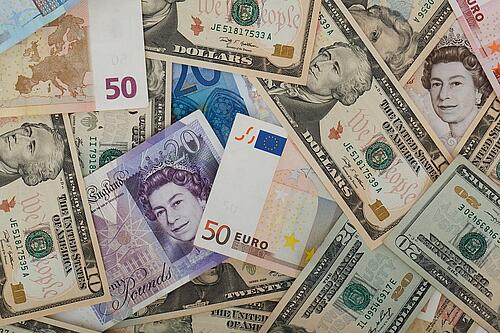 Depending on your cruise destination, bringing local currency may be unnecessary. Many popular cruise ports accept US dollars, especially those in the Caribbean. With so many visitors each day, these ports expect cruise ship tourists to use US dollars.
If you're visiting Nassau, for example, US dollars and Bahamian dollars have a 1:1 ratio. There's no problem paying with US dollars, although change may be given back in Bahamian currency.
Of course, US dollars are unlikely to be accepted in ports on cruises from Europe, Australia, and Asia, and we recommend taking local currency with you when booking itineraries outside of North America.
Related: How much cash should you bring on a cruise?
One of the easiest ways to handle paying in different currencies is by traveling with a debit or credit card without foreign transaction fees. Many establishments in your cruise port will accept credit card payments, especially restaurants and shops.
Using a card avoids the hassle of figuring out which currency to use and can be a safer option compared to carrying around a lot of cash.
Snacks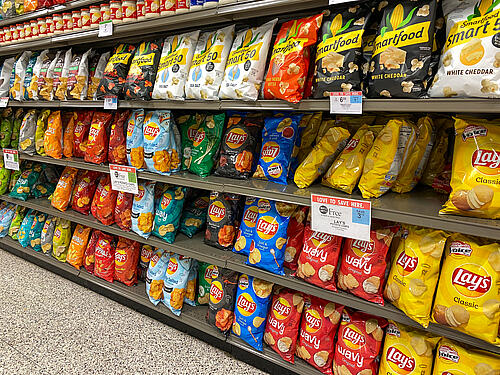 In most situations, you don't need to pack snacks on a Royal Caribbean cruise. It's no surprise that there is an abundance of food onboard, and you won't need bags of pretzels, trail mix, and candy from home.
If you're looking to bring a snack on a shore excursion, consider taking a few extra cookies from the buffet and placing them in a Ziploc bag. Alternatively, you can order snack-sized boxes of cereal from room service at no extra cost, and these make a great snack option while in port.
The one time we do see the value in packing snacks for a Royal Caribbean cruise is if you're traveling with kids. If cruising with kids, it might be a good idea to pack a few of your child's favorite snacks to have handy onboard.
Related: 50 best cruising with kids tips & secrets
Whether chips, granola bars, or fruit snacks, it can be handy to have snacks available both on the ship and in port.
Valuable jewelry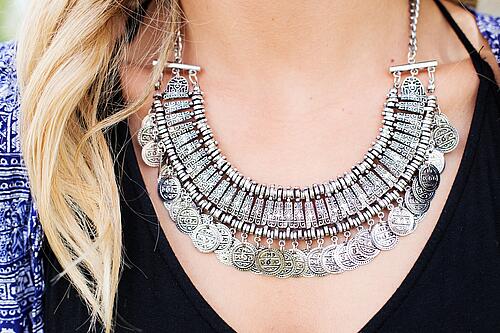 As much as you may love wearing sparkly jewelry, we recommend leaving your most expensive items at home or only wearing them while onboard.
While it's unlikely anything will happen to your jewelry on a Royal Caribbean cruise, wearing valuable jewelry in port can draw unwanted attention to yourself and your travel party.
In addition, we also recommend leaving your Apple Watch in your cabin while in port, or at the very least putting it in your daypack. Wearing expensive items in port is, more often than not, not worth the risk.
Bulky stroller
Cruising with kids? It's best to leave your big, bulky stroller at home.
Cruise ships are confined spaces, and it can be tough to navigate the ship with a large stroller. Not only that, but taking a bulky stroller into port can be complicated, as many cruise ports may have narrow, uneven sidewalks that make pushing a stroller difficult.
Instead, bring an umbrella stroller onboard. Umbrella strollers pack down easily and are much more lightweight, making travel with these strollers a breeze. Royal Caribbean does not provide these strollers onboard, so be sure to bring one with you from home.
Computer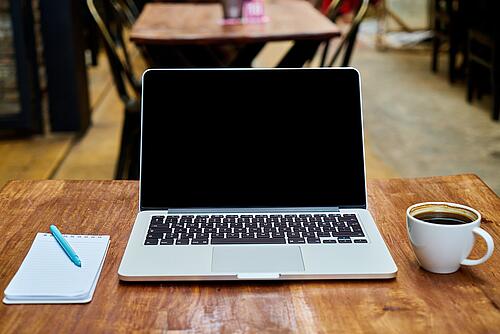 Packing a laptop for your cruise? Unless you're working remotely on a Royal Caribbean cruise, we advise leaving your computer at home. 
Related: Can you work remotely from a cruise ship? I put it to the test
While some travelers think they may want their computer to check emails and connect with friends and family onboard, bringing a laptop is an unnecessary hassle.
Instead, use your cellphone for any technology needs onboard, from checking in to a flight to researching ports of call. If you really need to use a computer while onboard, you'll find public computers available around the ship.
Brand new shoes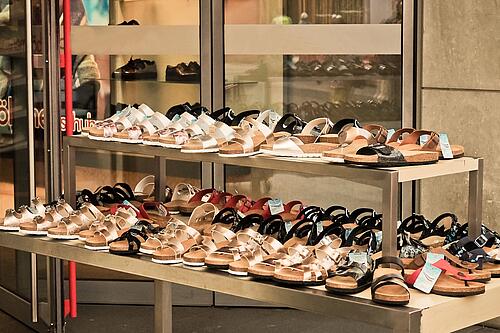 A pre-cruise shopping trip can be fun, but rethink those brand new shoes you bought for the trip. Although cruising is relaxing, it often involves a lot of walking, and no one wants to deal with painful blisters on vacation!
If you buy new shoes for a cruise, be sure to wear them a few times at home before the cruise begins. This will help ensure you break the shoes in properly before your trip, which can alleviate the risk of blisters and feeling uncomfortable on vacation.
Related: The Ultimate Cruise Packing List
It's usually a better idea to only pack shoes you're confident will be comfortable throughout the sailing. After all, no one knows if you've worn a pair of shoes 200 times before, so bring your trusty pair of sandals as opposed to a brand new pair.
Walkie talkies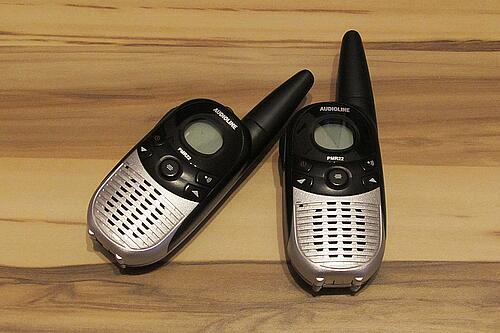 Not only are walkie talkies an unnecessary item to pack for a cruise, but the noise they produce can be annoying to other passengers. Plus, they don't work very well onboard, as the metal walls on cruise ships produce significant interference.
Related: The worst cruise packing mistakes to avoid
Instead of bringing walkie talkies on your cruise, use the Royal Caribbean app. Royal Caribbean's app has a complimentary chat feature where you can message others in your travel party.
Communicating via the Royal Caribbean app works much better than walkie talkies. It's completely free even if you don't have a wifi package for the sailing.
Over the door shoe organizer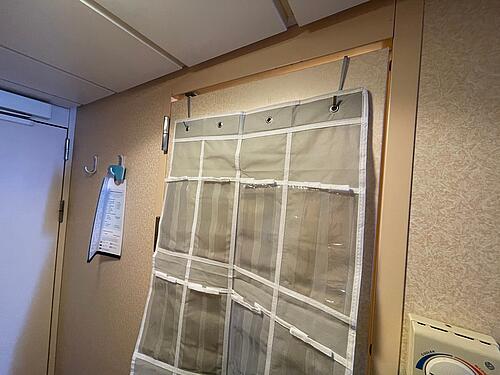 A popular cruise cabin hack is bringing an over the door shoe organizer to provide extra storage space in your stateroom. Many cruisers like to bring these to store not only shoes, but toiletries, snacks, and other accessories.
When we tried an over the door shoe organizer on a recent cruise, though, we deemed it to be more of a hassle than it's worth. While you can fit many items in the organizer's spacious pockets, we didn't feel the extra storage space was necessary.
Related: I tried the best inside cruise ship cabin hacks to see how well they worked
Most Royal Caribbean cabins—especially those on newer ships—have more than enough storage in the room. In fact, there's often more storage space than you'll need, so wasting packing space with an over the door shoe organizer isn't needed.
Hair dryer
All Royal Caribbean cabins are equipped with a hair dryer, so in most cases, there's no need to pack your own. For most passengers, a hair dryer will take up too much luggage space and isn't worth the trouble.
However, if your hair requires careful styling, you may want to consider bringing your own hairdryer. You can find several travel-sized hair dryers on Amazon, which may work well for those with limited luggage space.
Flowy dresses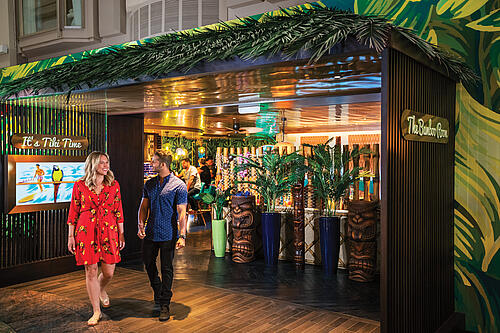 So you've found the most chic dress for your cruise and can't wait to wear it onboard. The only problem? The outdoor decks on cruise ships can be extremely windy, and you definitely don't want to put your underwear on display for everyone onboard!
Before packing short, flowy dresses, it's important to understand that there's a (strong) possibility these dresses will fly up in the wind. While you can certainly still pack flowy dresses, bring a pair of shorts to wear under the dress and/or avoid windy outdoor decks while wearing the item.
Prohibited items
Now that we've discussed the items you don't need to bring on a cruise, let's move on to the items you can't bring on a cruise. Like all cruise lines, Royal Caribbean has a list of prohibited items.
If you bring a prohibited item on a cruise, the item will be confiscated at the cruise terminal and you can pick it up once you pass through the terminal on disembarkation day.
Here are the most common prohibited items cruisers try to bring onboard that you should avoid:
Clothing iron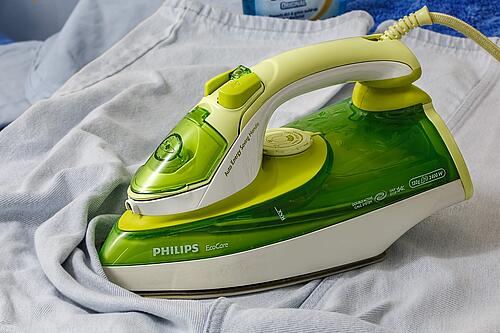 Clothing irons pose a fire hazard and thus are prohibited on a Royal Caribbean cruise. Unfortunately, this means your clothes may sport more wrinkles than you'd prefer during your sailing.
Luckily, Royal Caribbean offers dry cleaning and pressing services onboard, although it comes with a per item cost. You can expect to pay around $6.99 to have a long sleeved shirt dry cleaned and pressed, and $13.99 for a dress.
Related: Royal Caribbean laundry services on your cruise
Alternatively, you can pack wrinkle release spray for your cruise, which may help to remove any unwanted wrinkles in your outfits.
Pool floaties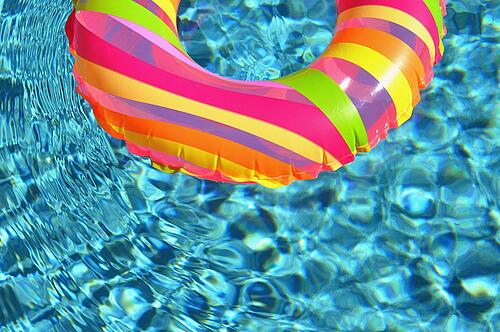 While pizza and unicorn-shaped pool floaties are all the rage on Instagram, they're not permitted on a Royal Caribbean cruise.
Inner tubes, pool noodles, floating mats, and other floating devices are not permitted in the pools on Royal Caribbean.
Related: What can you not bring on a cruise
Arm floaties for kids are tolerated, but your best bet if traveling with kids is to take advantage of Royal Caribbean's complimentary swim vests. These are available on the pool deck and come in four sizes: infant, children, youth, and adult small.
While floating devices (outside of swim vests) are not allowed onboard, you may be able to use them in beaches or pools in your ports of call.
Power strips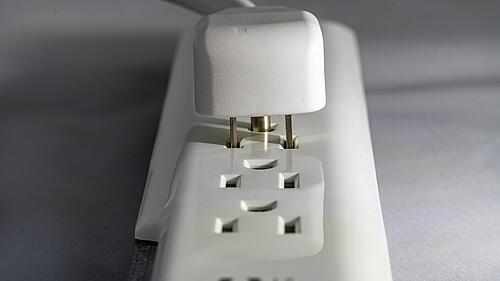 Cruise ship cabins, especially on older ships, have limited outlets. This leads many first-time cruisers to pack power strips in their luggage, but this is prohibited on a Royal Caribbean cruise. Power strips with an extension cord are a fire hazard and will be withheld from your luggage on embarkation day.
Instead, consider packing a USB hub or outlet extender. Unlike power strips, these items are permitted onboard and can drastically increase the amount of outlet availability in your cabin.
Alcohol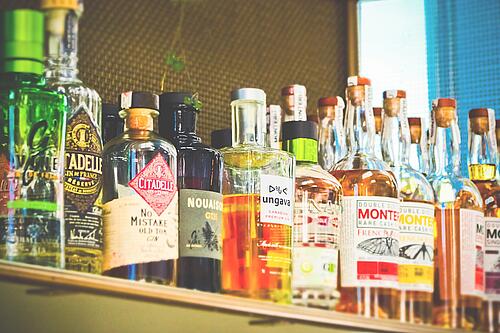 Bringing alcohol onboard Royal Caribbean cruise ships is strictly prohibited, aside from one 750ml bottle of wine or champagne per adult in your cabin.
Beer and spirits are prohibited, and sneaking liquor on your ship is not recommended.
If you're hoping to save money on alcohol on your cruise, you have a few options:
Book a drink package early and reprice it if the cost goes down
Save money by drinking in port instead of onboard
Ask for the drink of the day, which is usually a few dollars cheaper than other cocktails
Take advantage of bringing your own wine onboard
Do not, under any circumstances, bring liquor onboard. It's not worth the risk!
Complete list of prohibited items:
Firearms and ammunition, including realistic replicas
Sharp objects (shaving products and scissors with a blade less than 4 inches are allowed)
Illegal drugs and substances
CBD oil and products
Candles and incense
Coffee makers
Clothes irons and travel steamers
Hot plates
Hoverboards
Martial arts, self defense, and sports gear
Flammable liquids and explosives
Hookahs
HAM radios
Baby monitors
Electrical extension cords
Dangerous chemicals
Perishable food and meat products
Alcoholic beverages (except permitted amount of wine)