In:
One year ago, I knew next to nothing about cruising. Three days from now, I will be boarding my first ever cruise!
Over the past year, I've edited around 100 videos for the Royal Caribbean Blog YouTube Channel. When I started working with Royal Caribbean Blog, I'll admit that I was quite clueless about the cruise industry and thought that most of these cruise stereotypes were true.
Having been to twenty countries on five continents, it's not like I hadn't traveled before. However, a cruise seemed like a whole new ball game. Are cruises boring? Do I have to dress up? Is a cruise only for "old people"? I was very uninformed about the cruise industry.
Needless to say, after my first week working with Royal Caribbean Blog, my views on cruising completely changed! I soon found myself browsing Royal Caribbean's website and daydreaming of tropical cocktails at Perfect Day at CocoCay.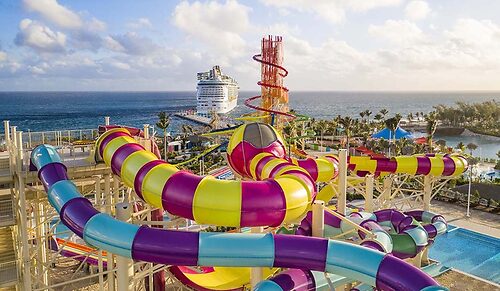 So when Matt asked me to join him on Mariner of the Seas' first revenue sailing, I immediately said yes and began preparing for my cruise.
After my research, here's what I think I should do to ensure a successful and unforgettable first cruise experience:
Research protocols in advance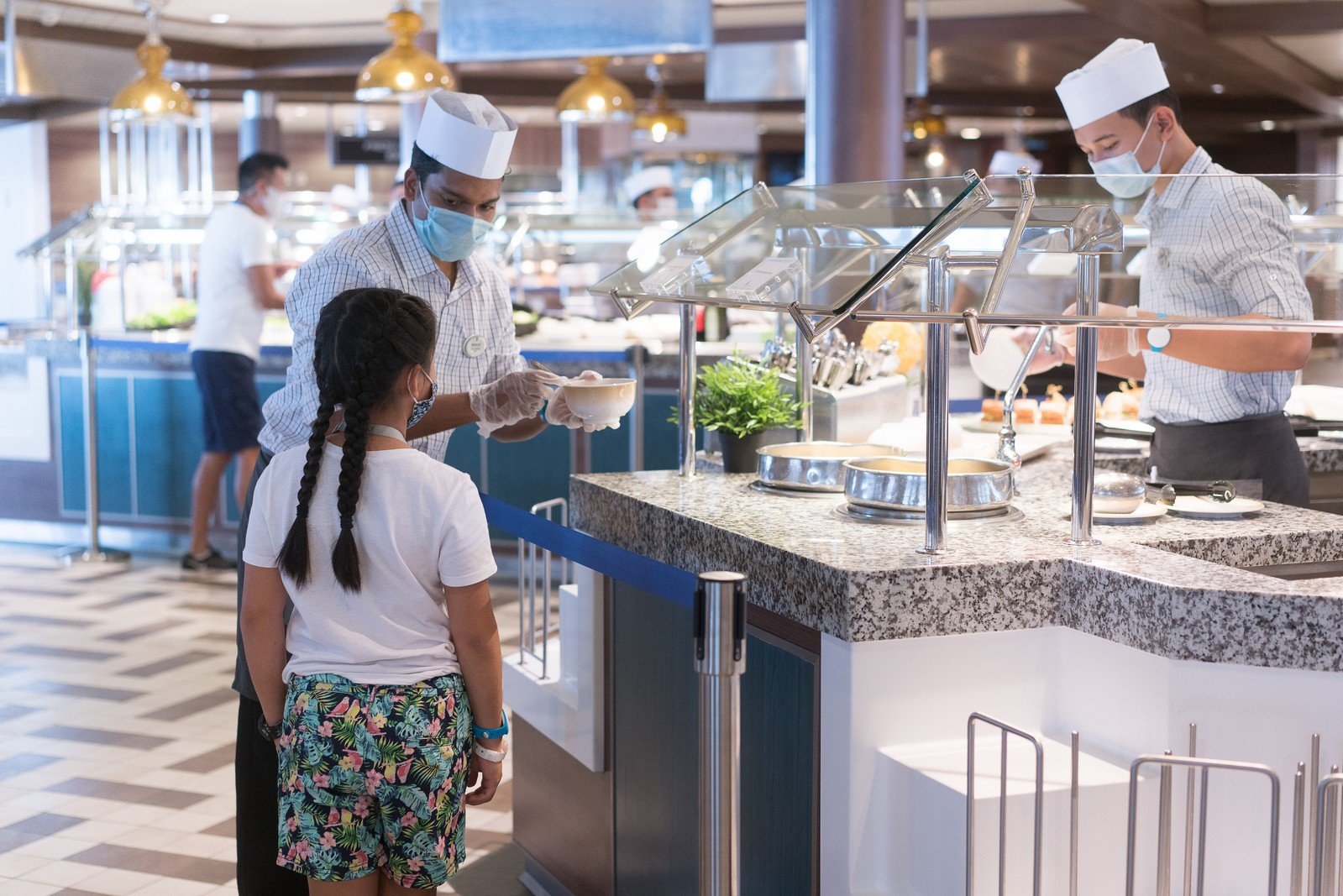 Traveling during the pandemic is almost always unpredictable, but Royal Caribbean is putting forth a great effort in order to ensure that travelers are prepared for their upcoming cruise.
There is a list of updated protocols on the Royal Caribbean website where you can learn about what is required of you before and during the cruise in order to keep everyone onboard safe.
One of the latest protocols is that Royal Caribbean requires proof of a negative Covid-19 test taken within three days of sailing. I scheduled my test at CVS about two weeks in advance in order to ensure I could get tested without any added stress.
Fly in the day before my cruise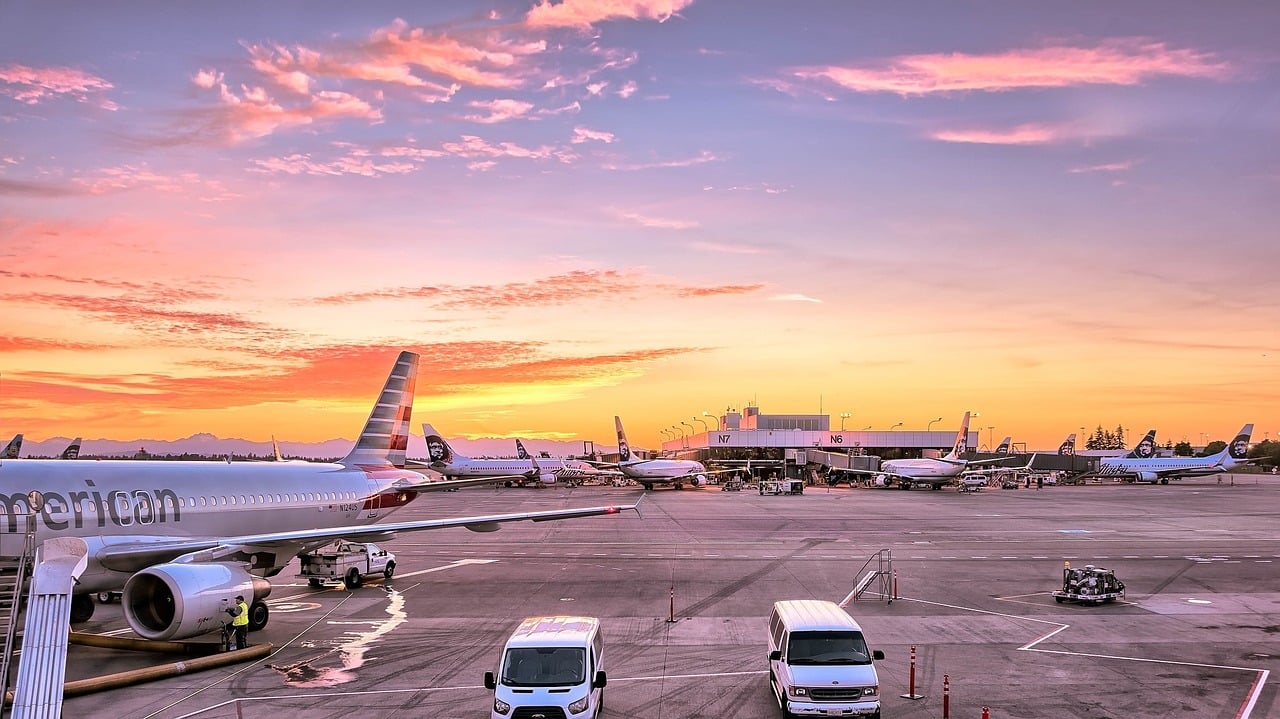 One of the biggest pieces of advice I've read about cruising is to fly in the day before your cruise departs.
While it might be tempting to reserve an early morning flight that should get you to the cruise terminal in time, the truth is that this is way too risky due to the uncertainty of cancellations and delays.
Therefore, I'll be flying to Florida the day before my cruise departs so that I can leave a little buffer room in the case of any travel mishaps. And hey, I get to extend my vacation by one day, so how can I complain?
Read more: Why you shouldn't fly to your cruise the same day it begins
Pack wisely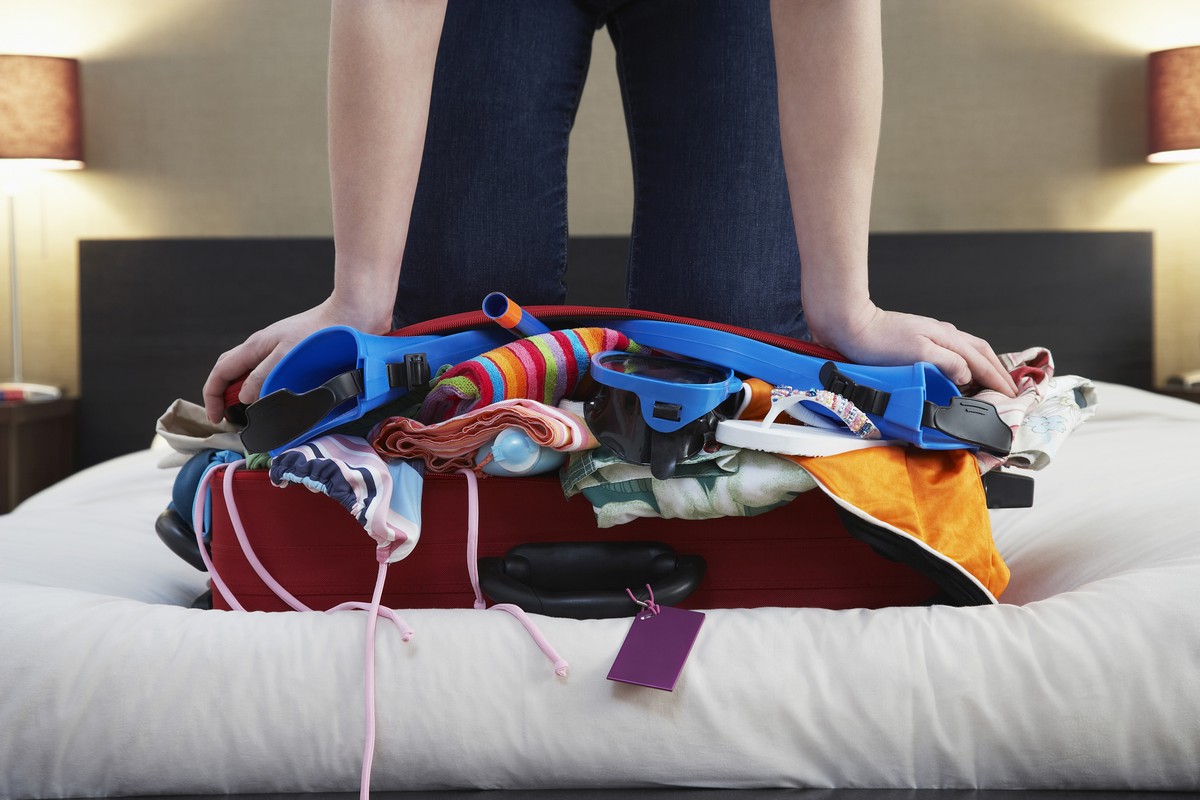 If there's one thing I absolutely dread about going on vacation, it's packing.
On a regular vacation, I can always stop into a local store and purchase anything I forgot. On a cruise ship, though, I don't think it will be that easy since I'll be in the middle of the Caribbean!
Luckily, there is a ton of advice online that is helping me create a packing list better suited to a cruise. A couple things I am packing that I usually don't pack for a land vacation are motion sickness medication and a USB hub so I can charge several devices at once. I'm also packing a few dressier outfits in case I run across any dress codes onboard.
Read more: The worst cruise packing mistakes to avoid
Look at the Cruise Compass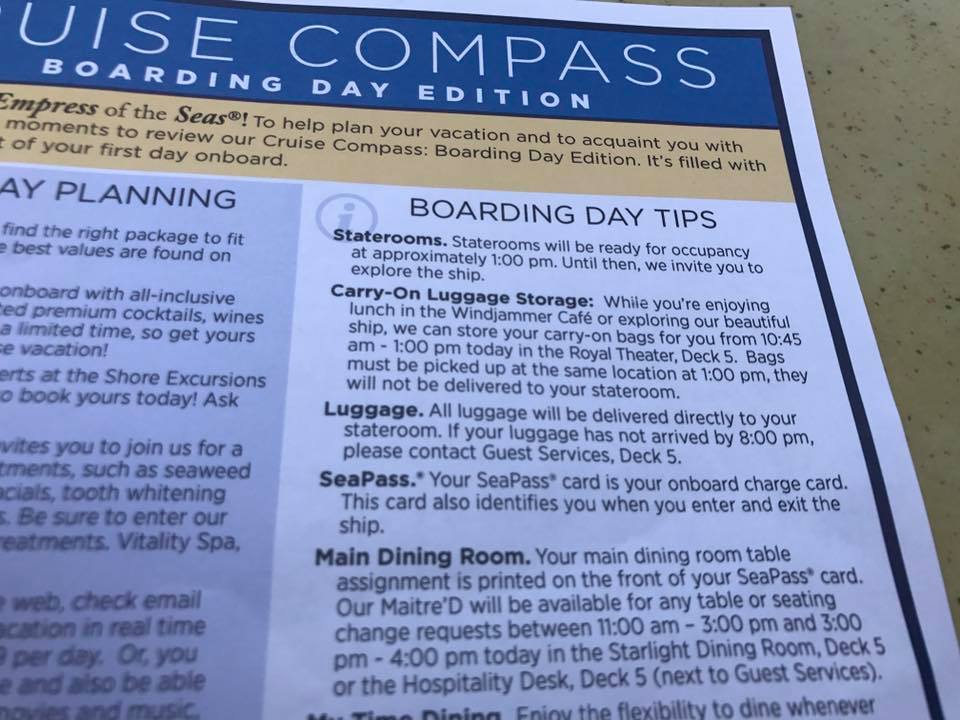 Royal Caribbean provides a Cruise Compass on every sailing that gives a detailed look at everything happening onboard. And while I am generally someone who goes with the flow while on vacation, I want to make sure I don't miss out on any fun events happening on the ship.
I browsed a few past Cruise Compasses and I am very impressed with the amount of activities and events that Royal Caribbean offers each day. I can't wait to get onboard and see what's in store for my sailing!
Use the Royal Caribbean App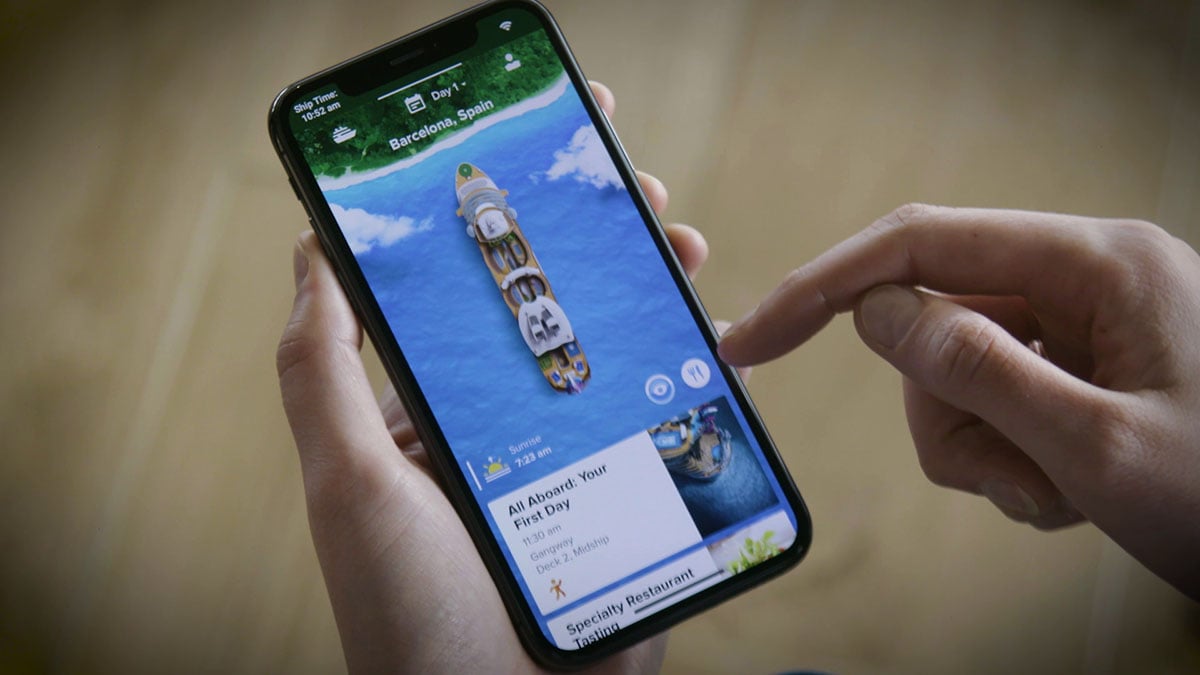 I have the Royal Caribbean app installed on my phone and it is already proving to be immensely helpful.
On the app, I can look at deck maps, dining information, activity locations and times, my daily calendar, and much more. I think the app will also prove to be useful during the check-in process, since I can use it to show my SetSail pass at the terminal, complete the required wellness check, and do the e-Muster drill.
Ask for the special menus in the Main Dining Room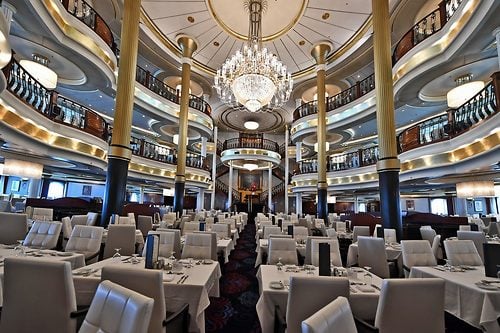 From what I've researched, Royal Caribbean has excellent options when it comes to dietary restrictions, whether Kosher, gluten free, and even vegan! Apparently Royal Caribbean even has a special Indian cuisine menu in the Main Dining Room.
I eat primarily a vegetarian or pescatarian diet, and while there are many options onboard, I may also ask for a special menu to see what other options are available. It's important to note, though, that some dietary restrictions may require a 90-day notice so Royal Caribbean can ensure that they can accommodate you.
Bring workout clothes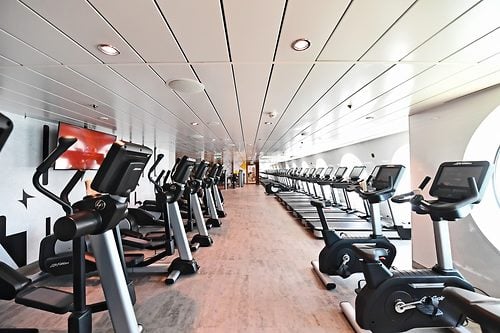 If there's one thing I can guarantee about my upcoming cruise, it's that I'll probably be eating a lot. Whether endless soft serve ice cream on the pool deck, unlimited pizza at Sorrento's, or an extra helping of garlic bread at dinner, I'd say I'm pretty excited about trying all of the delicious cuisine onboard.
However, I'll definitely be packing some workout clothes so I can hit the gym and work (some) of it off. Now… will I actually get off the pool chair and go to the gym? I guess we'll see.
Carry a small amount of cash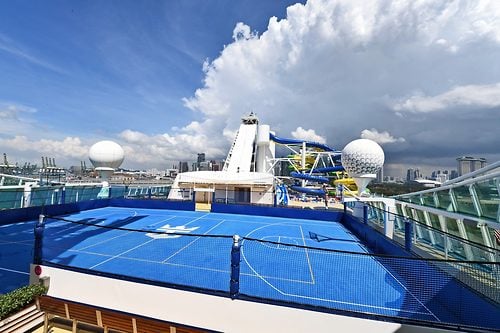 From what I understand, I'll be making any extra purchases onboard using my SeaPass card, but I plan to bring around $100 in USD for any "extra" purchases that may arise while on my cruise.
I paid my gratuities in advance, but I want to keep some cash on hand for extra tips or purchases I make on land. Tipping protocol seems to be a little confusing, so I'll be reviewing some tipping and gratuity advice before my cruise to make sure I don't mess this up!
Even though I'm a cruising newbie, I think I have a pretty good idea of what to expect onboard a Royal Caribbean ship and am excited to set sail in just a few days. Be sure to subscribe to the Royal Caribbean Blog YouTube channel to stay up to date with live broadcasts and brand new video content from Mariner of the Seas!