In:
If you have your first Royal Caribbean cruise coming up, knowing what to do and which mistakes to avoid will help set you up for a better cruise.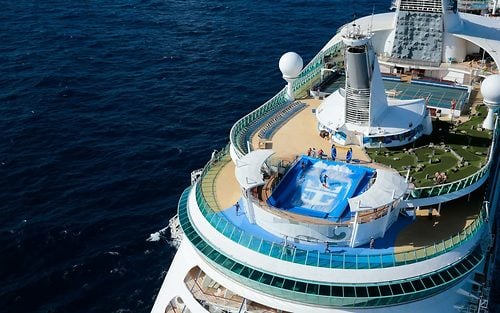 There are plenty of first time cruise tips I could share, but there are some of important ones that will help you get the most out of your Royal Caribbean sailing.
1. Learn about what your ship offers before you book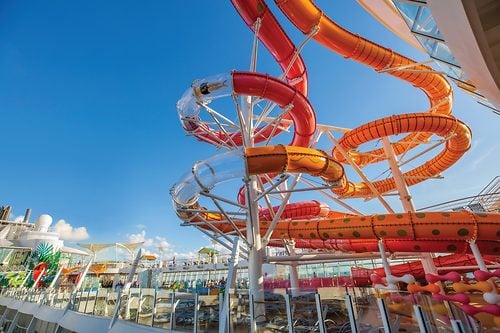 There are dozens of ships in Royal Caribbean's fleet, and they are not all the same. Before you book any ship or sailing, It is important to learn about what the ship offers (and does not offer).
A common pitfall among new cruisers is not understanding the features and amenities each ship offers guests, like if there are waterslides, an escape room, or various specialty restaurant choices. There is a great variety among Royal Caribbean's ships in terms of what you can do onboard, and the last thing you want to do is pick a ship that lacks something your family was looking forward to trying.
Royal Caribbean's fleet consists of different groupings of ships, known as classes, which means these ships have a similar design and a few common activities. The larger the ship, the more options the ship will offer.  However, size is not everything, so you should focus on which activities, things to do, and places to dine are available on a given ship.
The ships with the most variety of activities tend to be the newest ships, which includes Oasis Class and Quantum Class ships.
The Radiance or Vision class ships are significantly smaller, but also offer a more low-key experience at a much lower price.  The mid-sized Voyager Class ships have recent been updated and represent a great middle-ground in terms of value and amenities.
The important takeaway is to be certain what the ship has onboard so there are no surprises during your vacation.
2. Reserve as much as you can before the cruise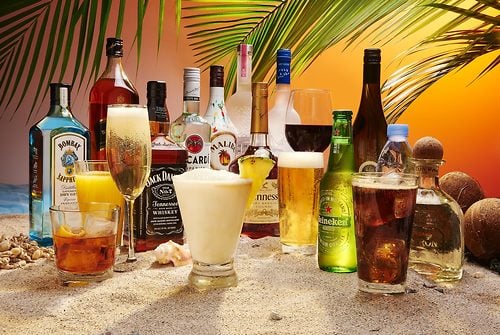 Royal Caribbean allows guests to reserve specialty restaurants, spa times, and shore excursions online in the weeks and months prior to the cruise. 
Advanced reservations for shows and activities tend to go quickly since they are complimentary, and easy to get. Specialty restaurants can sell out for the popular times, especially on holidays.
Logging onto Royal Caribbean's Cruise Planner site will allow you to get in on these options and hopefully secure a spot for yourself before the cruise begins.
More than just convenience, booking WiFi, drink or dining packages before your cruise wil absolutely save you money.  Royal Caribbean regularly discounts these offerings before the cruise, compared to the price onboard.
Moreover, booking all of these options before the cruise means you will spend less time on the ship rushing around making reservations.
3. Check-in for your cruise online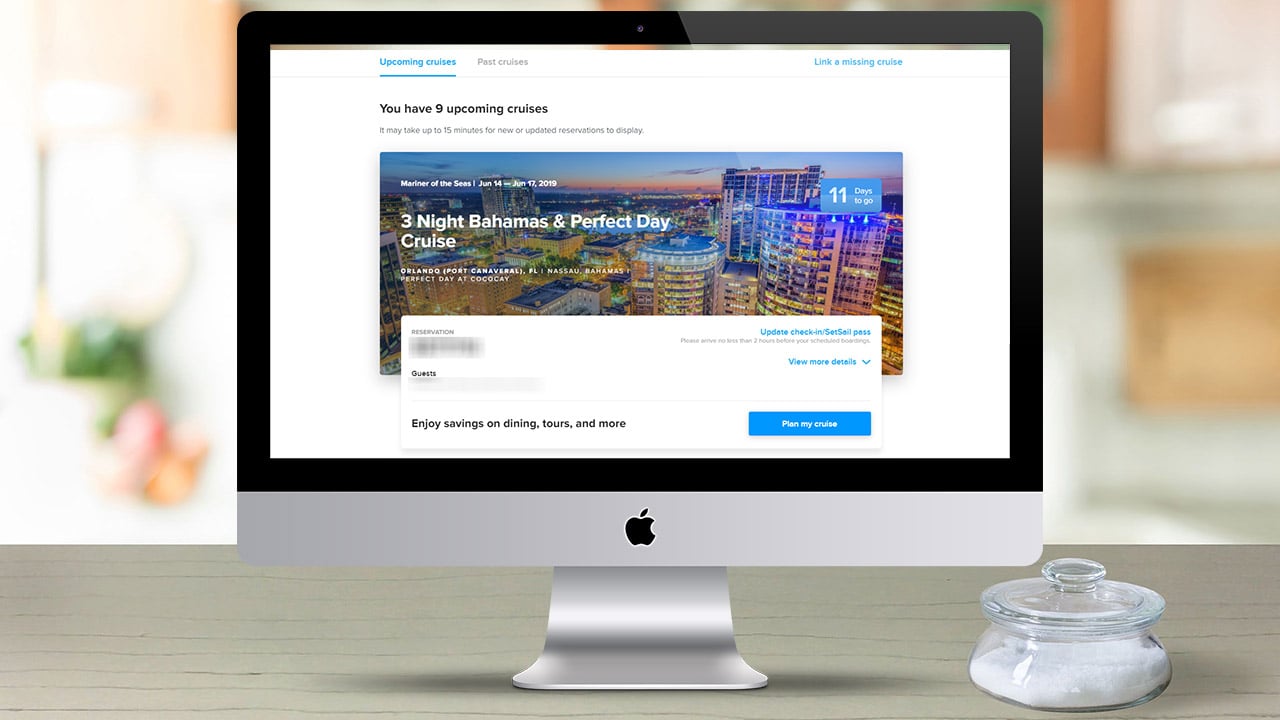 You are able to check-in for your cruise via Royal Caribbean's app and this not only saves you time in the port, but will get you onboard faster.
Royal Caribbean designed its app to provide a simple way to provide all the necessary information you will need to provide.  In fact, after completing the online check-in, you can arrive to the port and simply show your SetSail Pass and identification and get onboard faster.
If the app supports it for your sailing, be sure to scan your passport via the app, take a selfie photo and enter all the information necessary in order to expedite the first day process.
4. Try the signature activities during less popular times
Whether you want to try the water slides, zipline, North Star or any of the other popular activities on your Royal Caribbean cruise, the key is take advantage of lower lines during off-peak times.
One of the best times to experience the water slides, Ultimate Abyss or FlowRider is on embarkation day. The first day of your cruise is a busy one, but most guests do not bring a bathing suit with them in their carry-on bags. After getting onboard, you can change into a bathing suit in a public restroom and enjoy short waits for these types of attractions.
In addition, I have found lower lines for signature activities in the evening, around dinner time.  Right around 5pm or so, many guests start heading back to their rooms to prepare for dinner and other nighttime fun.  As a result, there are a lot less guests looking to climb the rock climbing wall, or go up on North Star.
Another option is to try these fun things to do on port days, when most people will be off the ship exploring in town. 
5. Do not miss the shows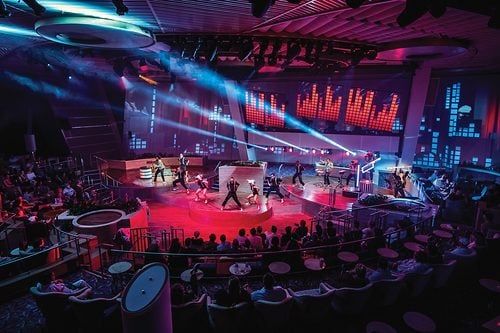 Royal Caribbean's entertainment is great, and you should make plans to check out as much of the shows on your cruise as you can.
Royal Caribbean has a reputation in the cruise industry for being a leader, including the premier entertainment onboard their ships.
If you happen to be sailing on Royal Caribbean's newest ships, you will not only find terrific entertainment each night, but also Broadway shows.  Just like the cruise line's original productions, the Broadway shows are complimentary.
Be sure not to overlook the ice skating shows and performances in the main theater. These shows have no additional cost, and are fun ways to enjoy a great act.  Adult comedy shows, game shows and musical productions are just some of the options you can enjoy during your cruise.
I think it is important to give shows a try, especially shows that take place in the AquaTheater or Studio B.  First time cruisers may be tempted to skip these shows, since they seem a bit odd or different, given their location.  However, missing these shows would be a mistake, as they offer phenomenal and different displays not easily matched on land.
6. Sign kids up for Adventure Ocean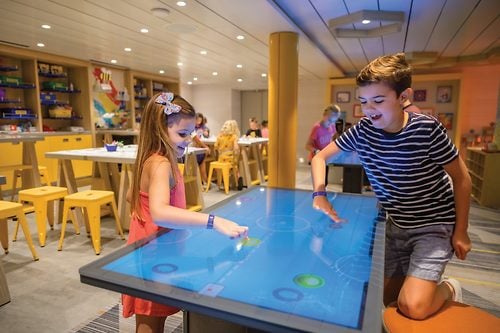 You will want to register your kids for Adventure Ocean on the first day of your cruise. Signing them up is a simple process and goes quickly, plus it allows the kids  the opportunity to exploring Adventure Ocean and meeting the counselors.
Registration times for Adventure Ocean will be posted in your Cruise Compass, as well as on the door to any Adventure Ocean room.  Once inside, kids can check things out while parents fill out a quick form. Even if your kids are uncertain if they will go to Adventure Ocean, registering them is quick, and it makes for less time wasted later on in the cruise. You may also find an Adventure Ocean table set up elsewhere on the ship to provide details about what Adventure Ocean is, and offer documentation on what kind of activities will be offered.
If you child is less than 36 months old, she/he can be registered for the Nursery. The Nursery will also allow parents to reserve some time in advance, so be sure to review what to expect when booking nursery time.
7. Learn about the ports you will visit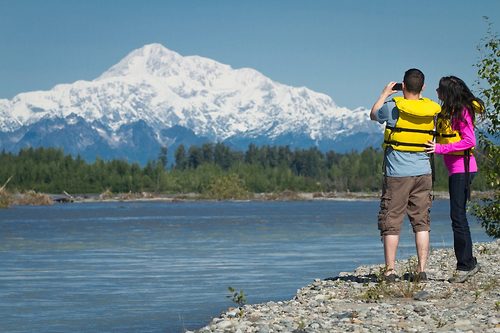 Something else you should do before your cruise begins is learn as much as you can about the ports you will visit.
Shore excursions are a popular means of seeing the area in and around the port you are visiting, and it is what makes cruising such a compelling way to travel.
The Internet is a wealth of information for figuring out the best activities to do in every port your cruise will visit.  Researching in advance will give you the chance to figure out what your group can do and what may be available.
"Winging it" can be adventurous but being informed about your choices in advance gives you a major advantage, especially if you're interested in an activity that has limited capacity.
8. Going to Perfect Day at CocoCay?
Perfect Day at CocoCay is Royal Caribbean's private island in The Bahamas, and it is an incredible bit of paradise to enjoy.
If you are visiting Perfect Day at CocoCay, here are a few quick tips for an awesome day.
Pre-book! The word is out on the awesome things you can do at Perfect Day at CocoCay, and if you are interested in a cabana, Coco Beach Club access or water park tickets, book it all before your cruise as soon as you can.  These things can, and often do, sell out before the cruise begins.
A lot is included: there is a lot of fun things to do that costs absolutely nothing extra. You can walk around Perfect Day at CocoCay without paying extra.  Just like any port of call, you can walk off the ship and explore on your own. There are beaches, a giant pool and plenty of food to enjoy without any extra cost.
WiFi & Drink Packages work on the island: Many first time cruisers are surprised to hear that any WiFi or drink packages purchased on their cruise will also work at Perfect Day at CocoCay. There is no additional charge to use your internet or beverage packages on the island, so it is added value for anyone visiting.
Bonus: Use a travel agent to book your cruise
If you have not book a cruise yet, one of my favorite tips is to use a good travel agent.
A good travel agent that specializes in cruising can really help make your first Royal Caribbean cruise a big success.  They will help navigate you throughout the whole booking process and be your guide to what makes the most sense for your family.  Early or late dinner? Travel insurance or not? Which day to arrive? These are all great questions that require personal input.
When it comes to making changes to your reservation, such as pricing out different staterooms, changes in fares, adding more people to your reservation or anything else requiring speaking with Royal Caribbean, the hold times for the phone can be downright awful.  But a travel agent will do all that leg work for you.
 And did I mention travel agents cost you nothing to use?