In:
From the time of its inception, cruising was immediately stereotyped as an exclusive type of vacation geared towards older travelers.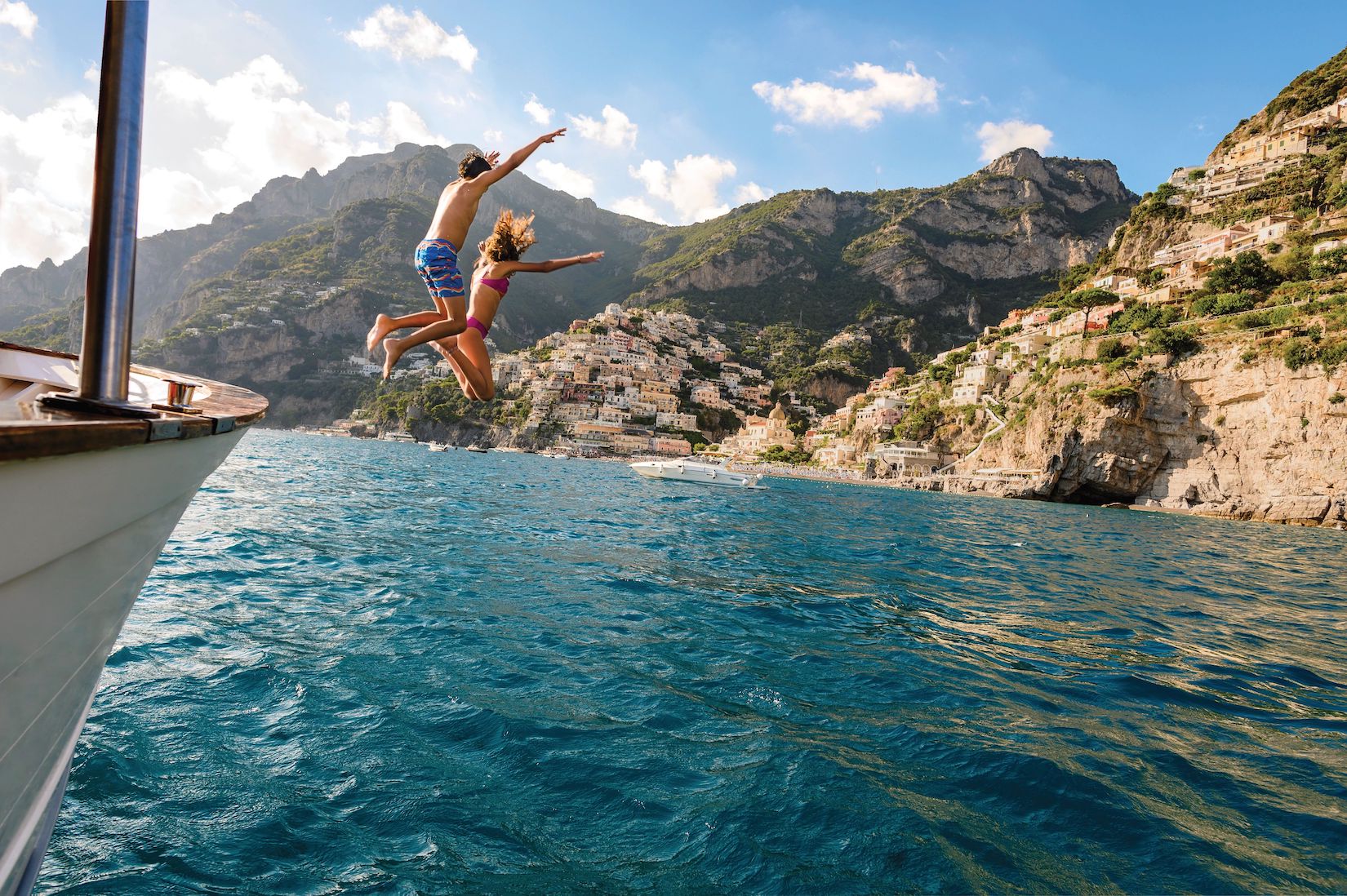 Within the last decade, many cruise lines have opted to innovate ships and experiences to attract a younger generation of cruisers. Ships are tossing out classic cruising protocol to create a more relaxed and adventure-packed atmosphere at sea. Cruise lines have shifted marketing efforts to attract thrill-seekers, foodies and world travelers alike.
From ship to shore, below are 5 reasons that young travelers should consider cruising for their next adventure.
Exotic Locations
When you think of cruising, the Caribbean likely comes to mind. Although Royal Caribbean loves to focus its itineraries on ports throughout the Caribbean, there are plenty of itineraries that feature exotic ports of call.
These itineraries often appeal to those looking for a more unique experience, one that packs multiple countries and cultures into one voyage. Some of these cool locations include: the Arctic Circle, the Holy Land, Japan and China, Southeast Asia, British Isles, South Pacific, the Canary Islands and Russian Baltic cruises. 
Bucket List Adventures
So you've always wanted to climb the Great Wall of China in Beijing or cliff jump into the Adriatic Sea in Croatia? Maybe you've dreamed of sipping wine in front of the Eiffel Tower in Paris or gorging on authentic pasta in ancient Rome. You may not realize that you can actually visit all of these bucket-list locations by cruising!
Other incredible experiences include visiting the Church of Spilled Blood in St. Petersburg, walking around the floating villages of Thailand, crossing the famous Shibuya Scramble in Tokyo, watching a gorgeous sunset in Santorini, riding a gondola in Venice, and seeing the Northern Lights in Norway.
Onboard Trendy Entertainment
70's discos and casino night not your thing? No worries!
Cruise ships have all kinds of high-quality and trendy entertainment for your enjoyment. Full-length Broadway shows, including Mamma Mia, Grease and Hairspray, are widely available on Royal's ships (likely to be found on Oasis and Quantum-class ships).
Other premium entertainment options include world-class acrobats, Olympic figure skaters, famous comedians, talented vocalists and crazy jugglers.
Ship Thrills
Royal Caribbean has been actively building and renovating ships that scream 'thrill-seeking'. Ice skating and rock climbing have been classic thrills offered by the cruise line for years.
Recently, the thrills have been amplified for onboard activities. The North Star on Quantum-class ships allows travelers to board a glass-enclosed pod that lifts above the ship to provide 360-degree views. The SkyPad trampoline park gives cruisers virtual-reality glasses to take their jumping to the next level.
For newer ships, huge waterslides and the 10-story Ultimate Abyss slide will surely have you smiling from ear to ear. Oasis-class ships featured the first zip-line at sea, giving cruisers the opportunity to fly over the ship's Central Park with stunning views of the sea. Your adventurous heart will run out of time to partake in all the onboard thrills!
Freestyle Dining for Foodies
One of the best features of cruising is all of the amazing food available! Nearly all the food onboard is included in your cruise fare, making the ship a foodie's paradise.
For many years, dining onboard felt stuffy, formal and too-structured. Royal Caribbean introduced My Time Dining to offer cruisers flexibility each day to choose their dining time. Food is from the moment you wake up until your bed hits the pillow each night. Quantum-class ships offer 15 different restaurants for cruisers to choose from.
Specialty dining also offers luxurious food options, such as Izumi for sushi and Jame's Italian by Chef Jamie Oliver.